If you're a fan of the Supreme Court's ruling today that same-sex marriage is legal in all 50 states, Facebook has your profile-pride needs on lock.
While logged into Facebook, head to facebook.com/celebratepride to superimpose a rainbow banner over your profile picture.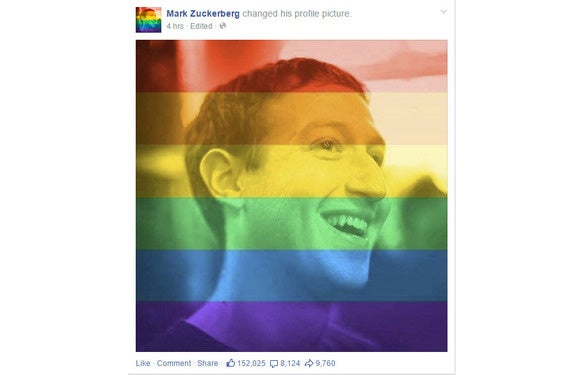 Facebook founder Mark Zuckerberg and plenty of other tech executives are celebrating the legalization of gay marriage today on social media: Apple CEO Tim Cook tweeted, "Today marks a victory for equality, perseverance and love," and Microsoft CEO Satya Nadella similarly wrote on Twitter, "A historic moment and step forward for equality in America. #LoveWins.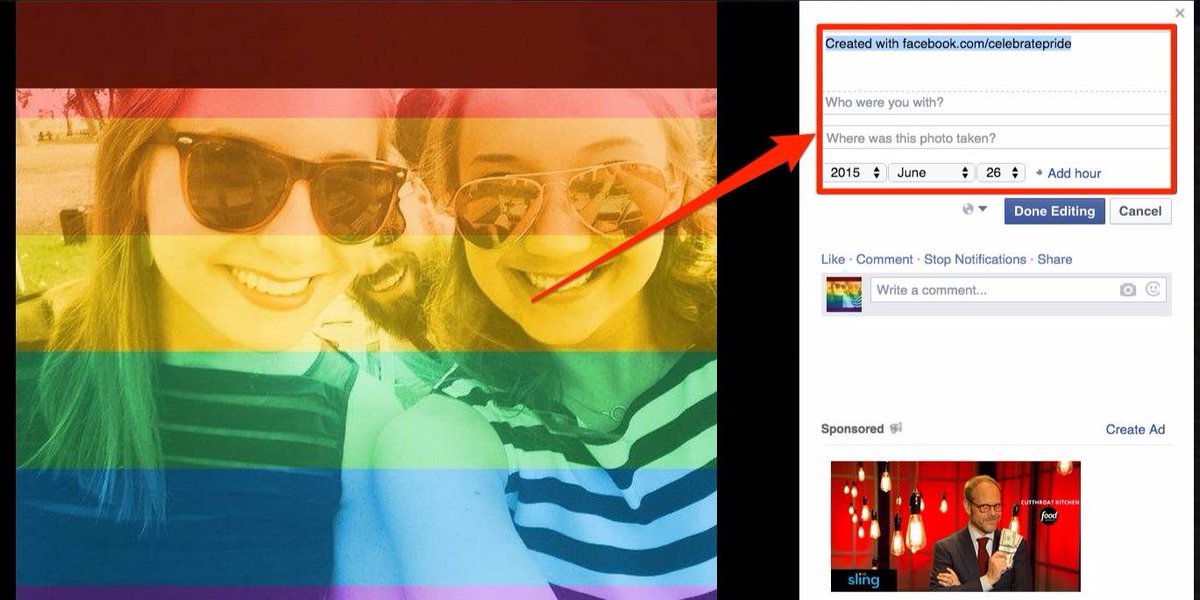 " In a speech this morning, President Barack Obama characterized the Supreme Court decision as "justice that arrives like a thunderbolt."
(engadget.com)
Comments
comments