Apple's iOS 12 beta gives developers and average users a chance to try the new operating system and its changes long before its official release date. And while the iOS 12 beta might be tempting, many iPhone, iPad, and iPod touch users are better off staying put on iOS 11.
The final version of iOS 12 lands this fall alongside new iPhones and a new iPad Pro. If you don't want to wait that long to try iOS 12 you don't have to.
Apple's iOS 12 beta is live for developers and later this month the company will push the iOS 12 beta into its Beta Software Program. The Beta Software Program is free and simply requires an Apple ID and a little bit of patience.
There are some great reasons to move off of iOS 11 and try the iOS 12 beta on your device. You can help Apple squash bugs and improve performance before the final product arrives. You can try new featureswhich include key changes to Do Not Disturb, Photos, and Augmented Reality. You can also get a feel for the software's performance on your phone or tablet, an intriguing proposition for those of you struggling on iOS 11.
Trying out pre-release iOS software can be exciting, but Apple's betas are often plagued with bugs and performance issues, particularly the early versions.
If you rely on your iPhone or iPad to get you through the day, and you're having a great experience, you'll probably want to stay put on iOS 11.4 or your current version of iOS.
If you're thinking about trying the iOS 12 beta today or sometime in the near future, and you're struggling with the decision, allow us to guide you.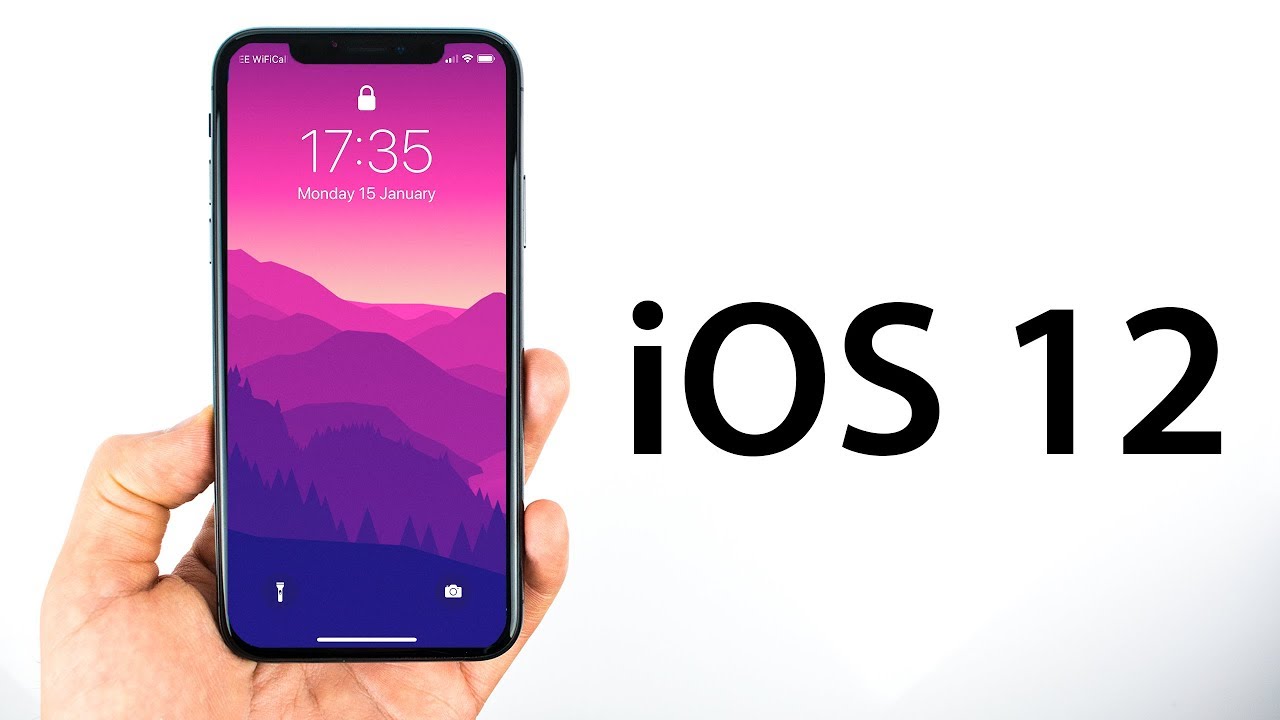 iOS 12 Beta: Should You Install?
In this walkthrough we'll take you through the best reasons to try the iOS 12 beta on an iPhone, iPad, or iPod touch. We'll also outline some of the best reasons to avoid iOS 12 beta, at least for the time being.
While it might not seem like it, this will be a huge decision for some of you. If you're currently running iOS 11.0-iOS 11.3 or an earlier version of iOS, and you move to iOS 12 beta, you're permanently stuck with iOS 11.3.1 and above. You can't downgrade to anything older.
So you'll want to make sure you're one hundred and ten percent confident in the move before you hit download.
Install iOS 12 Beta to Help Improve iOS 12
While you might get caught up in iOS 12's features, don't forget your testing can help Apple improve the final product. If you want a better version of iOS 12 for yourself and everyone else this fall, think about trying the iOS 12 beta on your device.
Using pre-release software on your device could lead to problems, but your testing could Apple squash bugs and deliver a smoother performance in the final version. .
If you find an issue on board the iOS 12 beta, make sure you report it to Apple. This way, its engineers can get to work on a fix.
Apple will likely release six or more iOS 12 betas and there's a chance your efforts will lead to a fix in a future release.
If you're sick and tired of dealing with iOS bugs and performance issues on your mobile devices, give the iOS 12 beta a go today.
Install iOS 12 Beta If You Hate iOS 11
If you can't stand iOS 11's performance on your iPhone, iPad, or iPod touch, you should think about giving the iOS 12 beta a try.
The iOS 12 update is focused on improving performance. For instance, the company's aging iPhone 5s will open apps 40% faster, swipe to the camera from the lock screen 70% faster, show the keyboard faster, and deliver better all-around performance. Other devices will benefit as well. '
Now you might not get these exact numbers while using the iOS 12 beta, but there's a very good chance you'll see an improvement over performance on iOS 11.
Betas have also been known to solve severe battery drain issues, random reboots, and resolve connectivity issues, among others.
If you're struggling on iOS 11.4 or another version of iOS, you might want to give the iOS 12 beta go. You could see improvements to your device's speed and other areas.
If you don't see any significant change from iOS 11, you can always drop back down to iOS 11.3.1 or iOS 11.4. You can also try the iOS 11.4.1 beta.
Install iOS 12 Beta to Try watchOS 5
If you own an Apple Watch and want to try Apple's new watchOS 5 update before it goes live later this year, you must have a device running the iOS 12 beta.
Apple confirmed watchOS 5 alongside iOS 12 and macOS Mojave on stage during WWDC 2018. The new update includes Activity Competitions, Auto Workout Detection, brand new Workouts, new Running features, and a very cool Walkie-Talkie function.
Unfortunately, the only way to pair an iPhone with a watch running watchOS 5 is if said iPhone is running the iOS 12 beta. You need to use your iPhone on iOS 12 to install the profile and then to install the watchOS 5 update.
If you're interested in trying watchOS 5, take a look at our guide to installing it without a developer account.
Install iOS 12 Beta If You Work in IT
If you work in IT services you might want to install the iOS 12 beta on a device in order to test apps and services for issues.
Enterprise issues are extremely common on iOS and we always get complaints in the weeks and months after Apple releases a new version of iOS.
Apple's initial iOS 11.0 update broke Exchange and Outlook mail back in September and we're still getting complaints from iPhone and iPad users as we push toward the release of iOS 12.
If you're an IT professional who supports end users at your company you should install iOS 12 beta on a device and use it throughout the duration of the beta.
Testing the iOS 12 beta will help you prepare for support calls and trouble tickets from co-workers and clients who upgrade to the official version of iOS 12 this fall.
Install iOS 12 Beta for Screen Time
In addition to performance, iOS 12's also focused on controlling how often you use your iPhone with new controls that can help keep your addictive behavior in check. Google is doing something similar with its Android P update.
Apple's Screen Time features are available in the current iOS 12 beta and it's an appealing feature to anyone who thinks they spend too much time in apps like Instagram or Facebook.
If you install iOS 12 beta, your device will let you set limits on how long you can use a particular app on a given day. If you approach that threshold, it'll spit out a warning.
If you have kids, and said kids use an iPhone or iPad for fun, you might want to give iOS 12 beta a try. On iOS 12, you can set these alerts for kids and link this to a ScreenTime Allowance. This allows you to set limits on games, but keep important apps for schoolwork available.
Install iOS 12 for Upgraded Do Not Disturb
If you love iOS' Do Not Disturb feature, you might think about giving the iOS 12 beta a go today or sometime soon. It comes with some notable upgrades.
iOS 12 delivers improvements that make Do Not Disturb much better at night. The beta comes with a new Do Not Disturb Bedtime mode that keeps all of your notifications off the screen. With this active, you won't see anything on your screen when you pull up your phone to check the time.
When morning arrives, iOS 12 will slowly bring you back to reality with details about the weather so you aren't immediately bombarded with emails from co-workers or clients or unimportant messages from friends and family.
In addition to those changes, you can now set Do Not Disturb to end when you leave a specific location which is handy if you can't be bothered while you're at the park, beach, or a school play.
Install iOS 12 Beta for Improvements to Photos
Apple's made some big improvements to the Photos app that could entice those of you who love to share and search through photos.
First and foremost, iOS 12's version of Photos adds search suggestions which makes it easier to share your photos with friends and family. If you're running iOS 12, your iPhone will suggest searches that you should check out so that you can find your best work or hidden gems.
On iOS 12, you no longer have to manually pick and send photos to your loved ones. If you're attending an event with friends or family, your iPhone will identify this and share your full resolution photos with your cohorts.
If you share and they accept, they can they send the photos they've shot with you.
Photos in iOS 12 also includes a brand new For You section that makes it even easier to see, and edit, your best photos.
For You includes Memories and On This Date style photos. It also makes suggested edits (Live Photo Effects, Depth of Field effects, etc) to make to a photo.
If you take and share a ton of photos, you might want to give iOS 12 beta a whirl.
Install for Better Notifications
If you can't stand Notifications on iOS 11, you might want to give iOS 12 beta a look.
Apple's made some big improvements to Notifications including Grouped Notifications, a feature iOS users have been pleading for for years. In addition to Group Notifications, iOS 12 improves Notification management and lets you change notification settings from the notification itself.
Group Notifications allows you to see notifications in groups which should make it easier to view and manage multiple notifications on your device at once.
When you get a notification on iOS 12, you can now instantly tune the notification settings for that app. You can turn them off or you can skip the lock screen and send them straight to the Notification Center.
From the little time we've spent with it, it seems like a much better system than what's available on iOS 11. So if you tend to get a ton of notifications from a ton of different apps and services throughout the day, you should think about giving it a try in iOS 12 beta.
Don't Install iOS 12 Beta If You Can't Deal With Bugs
If you can't stand dealing with bugs and hiccups, you'll probably want to avoid the iOS 12 beta for the time being.
While iOS betas can be used on a primary device, we highly recommend using the early software on a secondary device if you have one. Apple agrees.
In its iOS Beta FAQ Apple "strongly" recommends installing iOS beta software on secondary devices rather than primary ones.
This is an unfinished product, that's why it's called a beta, and it could potentially cause major issues on your iPhone or iPad. Betas have been known to brick devices.
Early iOS 12 beta problems include broken apps and services, bad battery life, issues with Bluetooth/GPS/cellular data, and more. Apple's change log also outlines a startling number of bugs and issues.
Apple will refine the iOS 12 beta in future releases, but future betas will likely come with their own set of issues. And while you might be able to fix some problems yourself, but others will require a fix from Apple's engineers. Some iOS 12 beta problems might even stick around until the final release this fall.
If you depend on your device and your apps to get through a day at work or school, you'll probably want to stay put on official iOS software.
Don't Install iOS 12 Beta If You Haven't Prepared
Make sure you do some prep work before you install iOS 12 beta. If you don't prepare, you could wind up with a nasty headache.
Apple's iOS 12 beta will almost certainly cause problems so it's important to prepare yourself, and your device, for the installation. A few minutes of prep work can go a long way toward preventing issues, even if you're a regular beta user.
To assist you we've put together a few guides. First, take a look at our iOS 12 beta pre-installation tips. This will take you through some of the things we do before we install early software.
If you're new to the iOS beta process, make sure you take a look at our iOS 12 beta installation guide. It will hold your hand through the download and installation process.
The more prepared you are for iOS 12 beta, the better.
Don't Install iOS 12 Beta If You're Jailbroken
If you're currently using a jailbroken iPhone or iPad or if you're looking to jailbreak your device, avoid the iOS 12 beta for now.
Jailbreak developers have released an iOS 11 jailbreak and we could see a new jailbreak arrive for newer versions of iOS 11. Unfortunately we haven't heard anything about a potential iOS 12 beta jailbreak.
Nothing is confirmed, but we'd be surprised if developers burned exploits on a beta. A release for the official version of iOS 12 is more likely.
If you want to jailbreak your iPhone or iPad you need to be on an older version of iOS 11, an older version of iOS 10 or Apple's iOS 9 operating system.
There's no way to downgrade to anything older than iOS 11.3.1.
Don't Install iOS 12 Beta While Traveling
If you are preparing to go on a trip or if you're in the midst of traveling, avoid the iOS 12 beta.
The iOS 12 beta has the potential to cause a ton of problems on your phone or tablet and that's the last thing you want to be dealing with during a fun trip with your family or an important business trip.
Over the years we've heard about apps (Camera, for instance) not working, email breaking, maps and GPS acting up, and more. That's obviously not ideal if you're traveling in a foreign place for the first time.
If you're going to be away from home and away from your backups, we highly recommend waiting until you're back before trying out the iOS 12 beta.
If you simply can't resist, you should wait until you've got some quiet time back at the hotel so that you can make sure everything is functioning normally. If it isn't, you'll need to downgrade to iOS 11.
(gottabemobile.com, http://bit.ly/2xPuLSA)
Comments
comments