Introduction
The Canon PowerShot G1 X Mark III is a new premium compact camera that replaces the three-year-old Mark II model. The weather sealed G1 X Mark III has a larger APS-C sensor offering 24 megapixels and a Dual Pixel CMOS AF system that can auto-focus in 0.09 seconds, an ISO range of 100 to 25,600, a 3x optical lens (24-72mm) with f/2.8-5.6 aperture, 4-stops of image stabilisation, Full HD 60p movies, a DIGIC 7 processor, a tilting LCD touchscreen, a built-in electronic viewfinder, a pop-up flash, and Wi-Fi, Bluetooth and Dynamic NFC connectivity. The Canon Powershot G1 X Mark III is available in black priced at £1149 / €1399 / $1299.
Ease of Use
The G1 X Mark III is the smallest ever PowerShot G1-series camera, yet it features the largest ever sensor, namely an APS-C sensor that's more commonly found in Canon's EOS range of DSLRs. There are only a handful of compact cameras that have such a large sensor – the Ricoh GR springs to mind, which has a 16-megapixel APS-C sensor. Unlike the G1 X Mark III, though, which has a 3x zoom lens, the Ricoh GR utlilises a fixed 28mm lens (which some users might actually prefer).
Measuring 115 x 78 x 51mm and weighing 399g including the battery and memory card, the new Canon PowerShot G1 X Mark III is substantially smaller and lighter than the Mark II model that it replaces. It's very similar in size to the Panasonic Lumix DMC-LX100 camera, but that camera has a smaller Micro Four Thirds sensor. As mentioned, the APS-C sensor in the G1 X Mark III should deliver better image quality, especially in low-light, plus greater depth-of-field and enhanced dynamic range, all the things that most compact cameras struggle to deliver, and key reasons why people choose mirrorless or DSLR cameras instead.
Featuring a mixed metal and plastic construction, the G1 X Mark III feels very well made indeed, although perhaps not as bomb-proof as the previous model. The control layout feels similar to other G-series Canons, in particular the G5X, so if you've used any of those cameras before, you'll quickly be able to get up to speed with this latest version. The biggest change since the Mark II G1 X is the very welcome inclusion of a centrally-located electronic viewfinder. Whereas the previous model had no viewfinder at all out-of-the-box (there was just a pricey EVF-DC1 add-on viewfinder instead), forcing you to shoot with it at arm's length, the G1 X Mark III has a really good Organic LED EVF with 2.36million dots, which goes some way to explaining the significant increase in the asking price. There's also an eye-sensor for automatically detecting when it has been lifted to your eye, making it a very fluid movement akin to using a DSLR.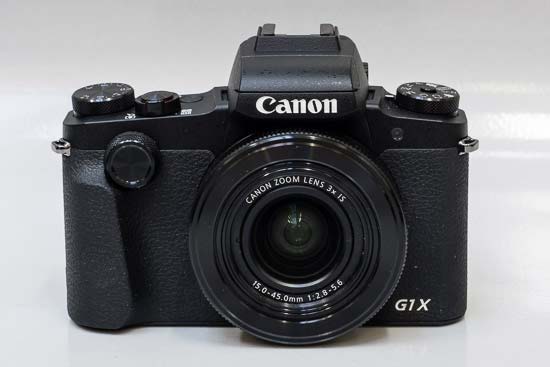 Front of the Canon PowerShot G1 X Mark III
Another significant change is the adoption of a 3x zoom lens, which offers an effective zoom range of 24-72mm, compared to the Mark II's 24-120mm lens, a natural consequence of using the larger APS-C sensor. With an aperture range of f/2.8-5.6, it's not the quickest lens, especially at the telephoto settings, where using f/5.6 in combination with an APS-C sensor might not quite deliver the completely defocused background look that you're after. The lens does have 9 rounded aperture blades, though, which should at least ensure that the bokeh looks nice.
Happily, the G1 X III once again has a dedicated exposure compensation dial on top of the camera body, something that was removed from the previous model, although setting the ISO speed still requires using the menu system (unless you assign it to the lens control dial instead of the zoom function). In conjunction with the new front control dial which is operated by your right forefinger, the rear control wheel, and the lens control ring, using the core photography features of the G1 X III is a largely enjoyable and intuitive experience, which given the overall size of the camera is no mean feat on the part of the Canon engineers.
From the front the Canon PowerShot G1 X Mark III's very much looks like a DSLR that's been shrunk in the wash, with the 3x zoom lens surrounded by the lens control ring, a new front control dial, a generously sized handgrip that can effectively be held with three fingers with a similarly textured small pad at the back for your right thumb to rest on, and a tiny port for the built-in self-timer/AF assist lamp. Above the lens is a small pop-up flash that can be manually raised, and behind that a dedicated flash hotshoe, the same found on the company's DSLR cameras. Completing the top-middle of the camera is the EVF that we've already discussed above, complete with a dioptre control dial for glasses wearers.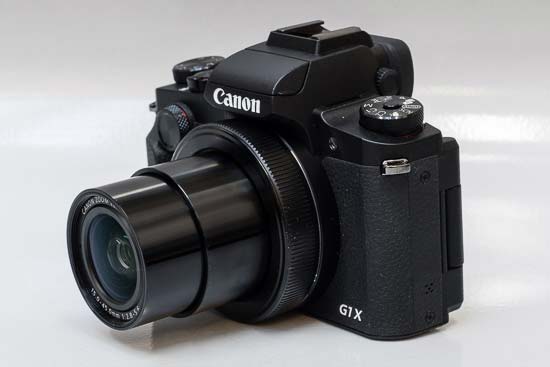 Front of the Canon PowerShot G1 X Mark III
You can use a combination of the smooth, clickless lens control ring front dial and rear navigation wheel to change the aperture and shutter speed, each of which can be configured to suit your particular way of working, and impressively for each of the PASM shooting modes. The lens control ring also provides the additional ability to make fine adjustments when manually focusing and can be used to fine-tune the focus distance after AF is achieved. The third main configurable control is the navigation wheel on the rear, which given its tiny size is surprisingly easy to use.
From left to right the G1 X Mark III's top-plate houses the shooting mode dial, the pop-up flash and flash hotshoe, a springy raised nipple-style shutter release button surrounded by a rocker switch for operating the optically stabilised 3x zoom, the small recessed on/off button, and the exposure compensation dial (+-3EV). The fact that the lens is image stabilised provides a four-stop advantage when shooting handheld, which goes some way to making up for the slow F/5.6 maximum aperture when using the telephoto end of the zoom range.
The G1X III has the very latest DIGIC 7 processor, so it's quick to power up and ready itself for shooting in less than a second, the rear LCD blinking into life and the 3x optical zoom lens simultaneously extending from storage within the body to its maximum wide-angle setting. As a further aid to landscape fans, a 3-stop neutral density filter option is provided among the function menu options, to be turned on or off as required, and a horizontal Electronic Level and RGB histogram can be enabled to help with composition and exposure.
Rear of the Canon PowerShot G1 X Mark III
The shooting mode dial features settings for Auto capture, Hybrid Auto, Program, Shutter Priority, Aperture Priority and Manual, along with two user customisable settings, a smattering of scene modes (15 in all), and a video mode. The Canon PowerShot can still only shoot 1080p HD, though, rather than the almost-standard 4K quality, although it is now at a maximum of 60fps, rather than 30fps. Canon have not included a microphone socket either, which means that the G1 X Mark III is therefore not the best camera for vlogging or serious video work, a real shame given the sensor size. The G1 X Mark III does offer stereo sound courtesy of tiny microphones positioned either side of the flash hotshoe and the 3x optical zoom can be used when filming.
The G1 X Mark III also has an improved continuous shooting mode, which in conjunction with Tracking AF makes it well-suited to both slow and fast moving subjects. The Canon PowerShot G1 X Mark III can capture up to 24 full-resolution JPEG shots at 9fps with the focus point locked at the first frame, or more usefully you can shoot continuously at 7fps with AF tracking for up to 29 full-resolution JPEGs.
We appreciated the flexibility presented by the tilting LCD screen in terms of trying out unusual framing angles. It can be titled forward through 180° for easier selfies and backwards through 45° in order to shoot over the heads of a crowd. The LCD is a 3 inch monitor with a resolution of 1040K dots, the same as the previous model, but it can now be rotated about its axis or folded screen-in to the body for added protection, as on the original G1 X.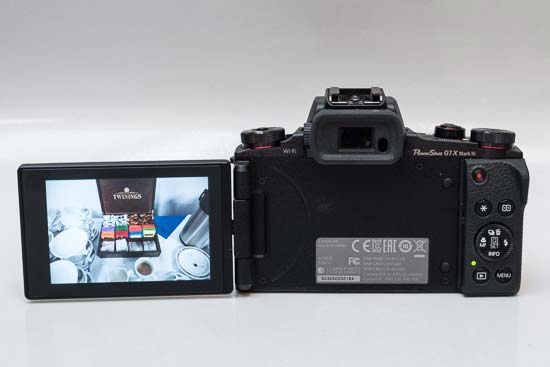 Tilting LCD Screen
The Canon PowerShot G1 X Mark III has a touch focus/shoot option which is on by default. To switch it off, change the Touch Shutter option in the main menu. This then becomes a touch focus screen which will lock onto the subject where-ever you touched, with a press of the Display button centering the AF point. In playback the touchscreen can be used to change the magnification of an image by spreading and pinching two fingers, and switch between images by swiping from side to side, just like on a smartphone. You can also adjust the LCD's touch sensitivity to your liking with Standard and High settings available.
Although you can use the AF point selection button to enter the AF selection options, the easiest way to set AF point is to use the touch screen, simply tapping where you want the AF point to be. You can use the touch screen to do this in conjunction with the viewfinder if you want, by selecting "Touch and drag AF settings" in the main menu. A great feature is that you can use the whole screen to do this, or you can apportion a section of the screen, for example the bottom right to allowing you to change the AF point – this is particularly handy if you find that your nose or face is accidentally moving the AF point when you don't want it to.
On the right-hand flank of the camera is a new button for quickly connecting to a previously paired smartphone or tablet. The G1 X Mark III's wi-fi capabilities allow you to share images during playback via the Up button on the navigation pad. Simply enter a nickname for the camera and five more icons then appear, connecting the G1 X Mark III to another camera, a smartphone, a computer, a printer and the internet respectively. Setup is relatively straight-forward for each scenario, although you'll need a basic understanding of the protocols involved. Note that you need to install the dedicated and free Canon CameraWindow app to connect the G1 X Mark III to an iOS or Android device.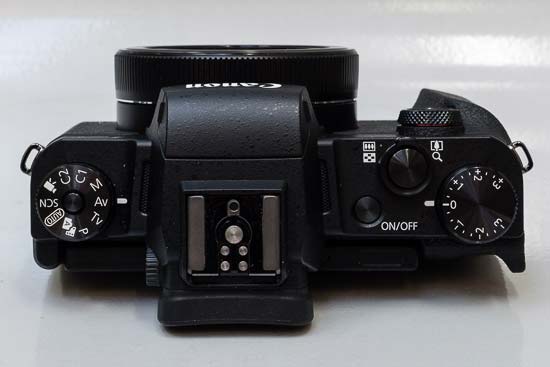 Top of the Canon PowerShot G1 X Mark III
The G1 X Mark III's wi-fi functionality is also employed to tag your images with GPS data recorded by your smartphone ( latitude, longitude, altitude and shooting time) via the Canon CameraWindow app, which effectively replaces a more conventional built-in GPS system. We actually prefer having GPS built-in to the camera rather than having to sync it with an additional device, so in this regard the G1 X Mark III doesn't compare well with rivals that offer this feature, although it does side-step the issue of negatively affecting battery life. The G1 X Mk III also features NFC (Near Field Communication) technology (the same technology that's used for mobile payments), which allows you to connect it to a compatible internet enabled device or another NFC-enabled camera by simply tapping them together.
For the first time on a G-series camera there's also bluetooth connectivity. You can use this as a low-power alternative to Wi-Fi to control the camera. It's also easier and quicker to set up and use than connecting to the camera's Wi-Fi network. Once you're connected to the camera via Bluetooth, you can also use the Canon Camera Connect app (free download for iOS and Android) to activate Wi-Fi settings directly, which you'll need to do to browse images and download images onto your phone.
Located to the top-right of the LCD screen is the one-touch movie record button, which as its name suggests instantly begins recording a movie at the current quality and creative settings. Underneath that is a new button for locking the exposure, alongside which is a button for setting the position and size of the AF point during shooting. The G1 X Mark III focuses very quickly indeed in either good light or bad and at both ends of the zoom range, with only a slight delay of around 0.1 second, which is commendably almost as fast as a DSLR or compact system camera.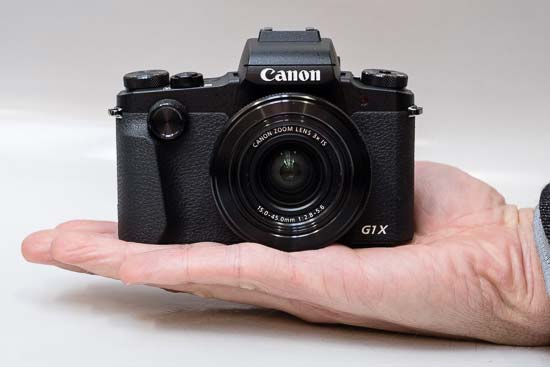 The Canon PowerShot G1 X Mark III In-hand
Underneath this pair of controls is the four-way selection or control pad, with, at points north, east, south and west a means of selecting the continuous shooting options, choosing from the on-board flash settings, toggling between the various display settings, and activating normal or 10cm macro focus modes. At its centre is the Q/Set button that is again consistent with the Canon G-series. Press this button at its centre when in any of the capture modes and left and right toolbars that will be familiar to Canon users appear on the screen, offering a toolbar at the bottom of the screen with further options from the range when you come to rest on a particular setting.
At the bottom right hand corner of the backplate are a further pairing of buttons for image playback and accessing the main menu. A press of the Menu button brings up a trio of folders on screen, the first the Shooting menu where the likes of the AF assist beam and blink detection modes can be turned on or off, the second the Setup menu where sound options and LCD brightness can be tweaked, and the third being a 'My Menu' option for commonly used functions.
On the right hand flank of the camera – viewed from the back – we find covered ports for HDMI out, an optional remote shutter release cable plus combined USB/AV out connection. On the bottom is a familiar metal screw thread for a tripod and a sliding cover for the compartment that houses the lithium-ion battery needed for power and the SD, SDHC or SDXC cards needed for image storage. Battery life is a little worse than the previous model, at around only 200 shots from a full charge, so you'll need to budget for at least one spare battery or use the new ECO mode that extends battery life back up to the 240 shots that the G1 X II offered. A new feature is the ability to recharge the camera through the USB port's smartphone charger or USB compatible battery packs, useful if you're travelling without convenient access to a powerpoint.
Product Images
Image Quality
All of the sample images in this review were taken using the 24 megapixel SuperFine JPEG setting, which gives an average image size of around 10Mb.
The Canon PowerShot G1 X Mark III produces excellent quality still images. It recorded noise-free images at ISO 100-800, with some noise starting to show at ISO 1600. ISO 3200 and 6400 show more obvious noise but still remain perfectly usable, and even the fastest settings of ISO 12800 and 25600 don't suffer too badly.
The G1 X Mark III handled chromatic aberrations very well, with limited purple fringing effects appearing only in high contrast situations and generally at the edges of the frame. The built-in flash worked well indoors, with no red-eye and good overall exposure, although there's some noticeable vignetting at 24mm. The night photograph was excellent, with the maximum shutter speed of 30 seconds and the Bulb mode being long enough for most after-dark shots.
Anti-shake works very well when hand-holding the G1 X Mark III in low-light conditions or when using the telephoto end of the zoom range. Macro performance is adequate, allowing you to focus as close as 10cm away from the subject. The images were a little soft straight out of the Canon PowerShot G1 X Mark III at the default sharpening setting and ideally require some further sharpening in an application like Adobe Photoshop, or you can change the in-camera setting.
The range of Picture Controls make it easy to change the look of your JPEG images, while the Auto Lighting Optimizer and Highlight Tone Priority modes help to etract more detail from the shadow and highlight areas.
Noise
There are 9 ISO settings available on the Canon PowerShot G1 X Mark III. Here are some 100% crops which show the noise levels for each ISO setting for both JPEG and RAW formats.
| | |
| --- | --- |
| JPEG | RAW |
| ISO 100 (100% Crop) | ISO 100 (100% Crop) |
| | |
| | |
| ISO 200 (100% Crop) | ISO 200 (100% Crop) |
| | |
| | |
| ISO 400 (100% Crop) | ISO 400 (100% Crop) |
| | |
| | |
| ISO 800 (100% Crop) | ISO 800 (100% Crop) |
| | |
| | |
| ISO 1600 (100% Crop) | ISO 1600 (100% Crop) |
| | |
| | |
| ISO 3200 (100% Crop) | ISO 3200 (100% Crop) |
| | |
| | |
| ISO 6400 (100% Crop) | ISO 6400 (100% Crop) |
| | |
| | |
| ISO 12800 (100% Crop) | ISO 12800 (100% Crop) |
| | |
| | |
| ISO 25600 (100% Crop) | ISO 25600 (100% Crop) |
| | |
File Quality
The Canon PowerShot G1 X Mark III has 2 different JPEG file quality settings available, including Fine and Normal, with Fine being the higher quality option. Here are two 100% crops which show the quality of the two options.
| | |
| --- | --- |
| Fine (6.94Mb) (100% Crop) | Normal (4.23Mb) (100% Crop) |
| | |
| | |
| RAW (30.7Mb) (100% Crop) | |
| | |
Focal Range
The Canon PowerShot G1 X Mark III's 3x zoom lens offers a fairly versatile focal range, as illustrated by these examples:
24mm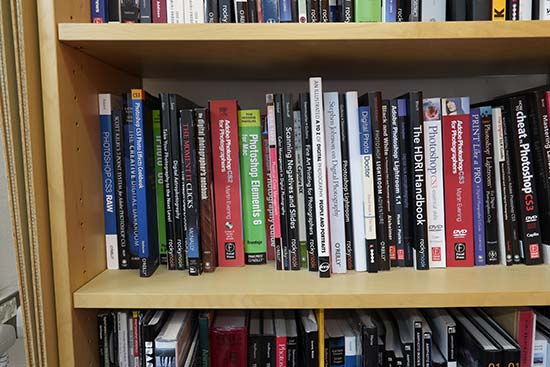 72mm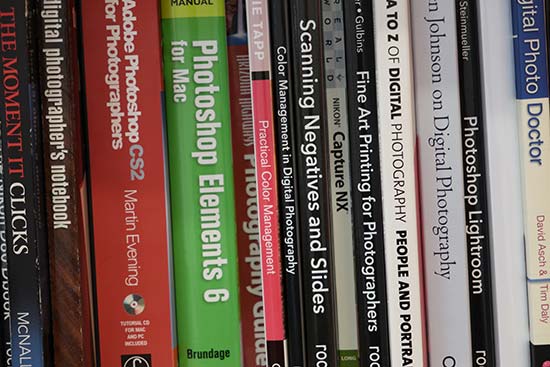 Sharpening
Here are two 100% crops which have been Saved as Web – Quality 50 in Photoshop. The right-hand image has had some sharpening applied in Photoshop. The out-of-the camera images are a little soft at the default sharpening setting. You can change the in-camera sharpening level if you don't like the default look.
| | |
| --- | --- |
| Original (100% Crop) | Sharpened (100% Crop) |
| | |
| | |
| | |
Chromatic Aberrations
The Canon PowerShot G1 X Mark III handled chromatic aberrations well during the review, with fairly limited purple fringing present around the edges of objects in high-contrast situations, as shown in the examples below.
| | |
| --- | --- |
| Chromatic Aberrations 1 (100% Crop) | Chromatic Aberrations 2 (100% Crop) |
| | |
Macro
The Canon PowerShot G1 X Mark III has a fairly good macro mode that allows you to focus on a subject that is 10cm away from the camera.
Macro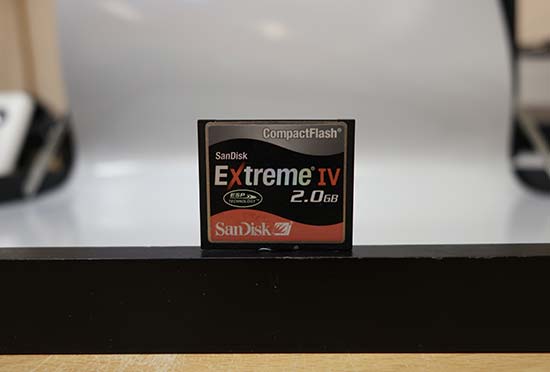 Flash
The flash settings on the Canon Powershot G1 X Mark III are Auto, On, Auto Red-eye Reduction, Slow Synchro and Off. These shots of a white coloured wall were taken at a distance of 1.5m.
| | |
| --- | --- |
| Flash Off – Wide Angle (24mm) | Flash On – Wide Angle (24mm) |
| | |
| | |
| Flash Off – Telephoto (72mm) | Flash On – Telephoto (72mm) |
| | |
And here are some portrait shots. As you can see, neither the Flash On or the Red-eye-Reduction settings caused any red-eye.
Flash On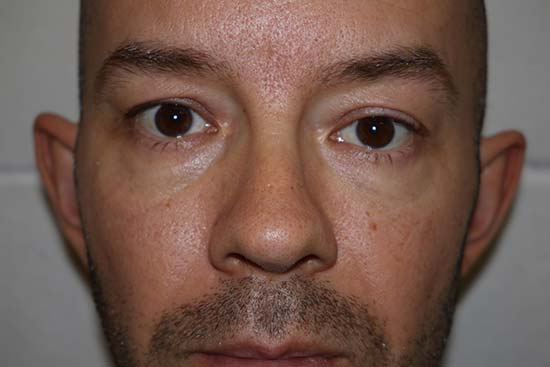 Red-eye Reduction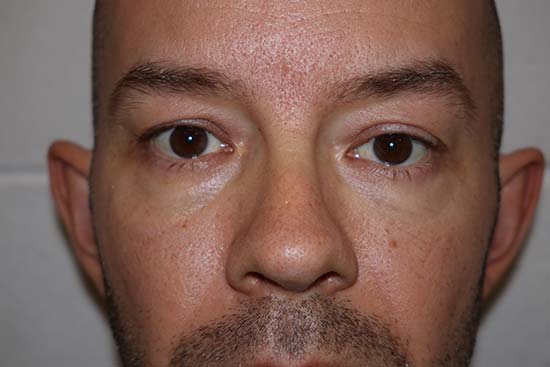 Night
The Canon Powershot G1 X Mark III's maximum shutter speed is 30 seconds and there's a Bulb mode for even longer exposures, which is great news if you're seriously interested in night photography. The shot below was taken using a shutter speed of 30 seconds at ISO 100.
Night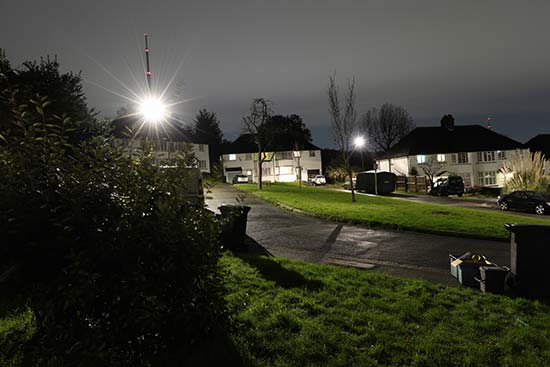 Anti Shake
The Canon Powershot G1 X Mark III has an anti-shake mechanism, which allows you to take sharp photos at slower shutter speeds than other digital cameras. To test this, we took 2 handheld shots of the same subject with the same settings. The first shot was taken with anti shake turned off, the second with it turned on.
| | | |
| --- | --- | --- |
| Shutter Speed / Focal Length | Anti-Shake Off (100% Crop) | Anti-Shake On (100% Crop) |
| 1/15th sec / 24mm | | |
| | | |
| 1/5th sec / 72mm | | |
Picture Controls
Canon's Picture Controls are preset combinations of different sharpness, contrast, saturation and colour tone settings. The available Picture Controls are shown below in the following series, which demonstrates the differences. You can tweak these Picture Controls to your liking, and there are also User Defined styles so that you can create your own look.
| | |
| --- | --- |
| Standard | Portrait |
| | |
| | |
| Landscape | Fine Detail |
| | |
| | |
| Neutral | Faithful |
| | |
| | |
| Monochrome | |
| | |
Auto Lighting Optimizer
Auto Lighting Optimizer performs in-camera processing to even out the contrast and correct brightness. There are 4 different settings – Off, Low, Standard and Strong.
| | |
| --- | --- |
| Off | Low |
| | |
| | |
| Standard | Strong |
| | |
Highlight Tone Priority
Highlight Tone Priority can be enabled from the Camera/5 menu. Use of this function improves highlight detail by expanding the camera's dynamic range in the highlights. As you can see from these examples, Highlight Tone Priority reduced the extent of highlight blow-out considerably.
| | |
| --- | --- |
| Off | On |
| | |
Sample Images
This is a selection of sample images from the Canon PowerShot G1 X Mark III camera, which were all taken using the 24 megapixel Fine JPEG setting. The thumbnails below link to the full-sized versions, which have not been altered in any way.
300/10s · f/8 · ISO 100
1/60s · f/2.8 · ISO 500
1/160s · f/5.6 · ISO 3200
1/60s · f/2.8 · ISO 640
1/160s · f/5.6 · ISO 2000
Specifications
Manufacturer
Canon
Lens
Max Aperture
f/2.8 – f/5.6
35mm equivalent
24mm – 72mm
Optical Zoom
3x
Image Sensor
Pixels
24.2Mp (Megapixels)
Pixels (W)
6000
Pixels (H)
4000
Sensor Type
CMOS
Sensor Size
APS-C
Sensor Size (width)
22.3mm
Sensor Size (height)
14.9mm
Aspect Ratio
LCD Monitor
LCD Monitor
3in
Screen resolution
1.04m dots
Touch Screen
Yes
Focusing
Min Focus
10cm
Focusing modes

Autofocus
Manual
Face Detection
AF Tracking
Centre
Touch AF
Bracketing

Exposure Control
Shutter speeds shortest
1/2000sec
Shutter speeds longest
30sec
Bulb mode
Yes
Exp modes

Program
Aperture-Priority
Shutter-Priority
Manual
Scene modes
Program Variable

Metering

Centre-weighted – Average
Multi Pattern
Spot

ISO sensitivity
100 – 25600
White balance

Auto
Manual
Outdoors/Daylight
Cloudy
Incandescent
Fluorescent
Shade
Flash
Underwater

Exposure Comp
+/-3
Shooting Options
Continuous shooting
9fps
Video
Movie mode
Yes
Video Resolution
Video FPS
60fps
Stereo Sound
Yes
Optical Zoom with Video
Yes
Other Features
Image Stabilisation
Yes
Interface
HDMI
Yes
USB
USB 2
Wi-Fi
Yes
Storage
Card Type
File Type
Power Source
Battery Type
Lithium-Ion NB-13L
Battery Life (CIPA rating)
200shots
Box Contents
Box Contents

No Data

Dimensions
Weight
398g
Width
115mm
Height
77.9mm
Depth
51.4mm
Conclusion
The Canon PowerShot G1 X Mark III is the smallest G-series camera to date, yet remarkably it has the largest image sensor of any G-series camera ever released, featuring the same APS-C sensor with Dual Pixel CMOS AF system as the EOS 80D and M5 cameras and therefore offering DSLR-like levels of image quality from what is after all a pocketable compact camera. There are a few notable drawbacks, though, with the increase in sensor size necessitating a shorter, slower lens, the puzzling continued lack of 4K video shooting, and also a significant increase in price compared to the previous model – £1149 / €1399 / $1299 is an awful lot to ask for a compact camera with a slow-ish 3x lens. Still, if you want a relatively tiny camera with a fixed lens that can deliver DSLR-like image quality, the new Canon PowerShot G1 X Mark III should certainly be on your short-list.
Canon must have read our review of the G1 X Mark II, because all of the things that we felt were missing – the exposure compensation dial, vari-angle LCD screen and optical viewfinder – have all made a welcome return in the Mark III. We also like the fact that the Canon PowerShot G1 X Mark III is weather-proof and can be powered via a USB compatible battery pack, instantly making it more appealing for frequent travellers, while the combination of front and rear control dials and the single lens control ring make it a snip to quickly set the main camera parameters. We've always been fans of Canon's user interface on its DSLRs, and also now on the PowerShot G1 X Mark III.
In summary, the new Canon PowerShot G1 X Mark III can be summed up in one word – premium. It's a premium compact camera that offers premium image quality and handling, albeit with a premium price tag to match.
(photographyblog.com, https://goo.gl/ZWkx4S)
Comments
comments