THE GOOD: The Beats Powerbeats3 Wireless offers an improved fit, very good sound for Bluetooth sports headphone, reliable operation, and strong battery life (12 hours), thanks to Apple's W1 chip. Pairing is dead-simple for iOS users and the headphones also work just fine with Android phones.
THE BAD: Competing models are just as good or better and cost less; not a major upgrade over Powerbeats2 Wireless.
THE BOTTOM LINE: The PowerBeats3 Wireless is a decent step up over its predecessor, but it's no bargain in an increasingly crowded market for wireless sports headphones.
When you have one of the best-selling wireless earphones in the world, what do you do for an encore?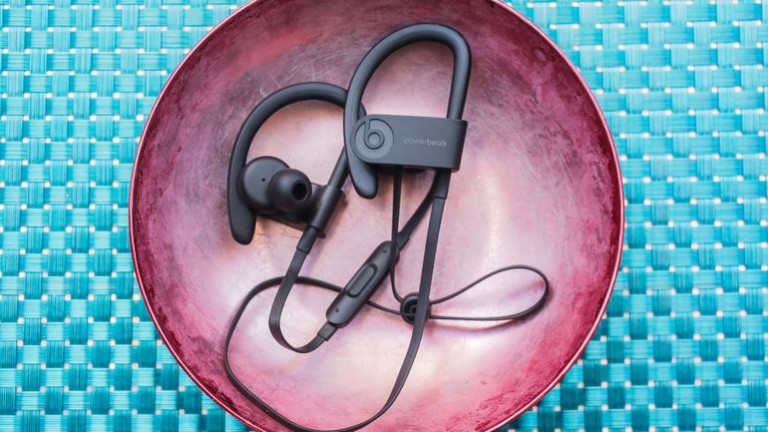 Well, the safest choice would be to make some small but not insignificant changes — tweak around the edges so to speak — but mainly leave what got you to the top alone. And that's exactly what Beats has done with the Powerbeats3 Wireless, the latest iteration of its uberpopular Bluetooth sports headphone.
As you can see from looking at it, the core Powerbeats design has remained intact, and the Powerbeats3 Wireless looks a lot like the Powerbeats2 Wireless — and not surprisingly its list price is the same ($200/£170/AU$260). It's available in black, white, siren red, shock yellow and flash blue. And like the previous model, they'll still hold up to sweat and rain — just don't expect them to survive a full-on dunking in water.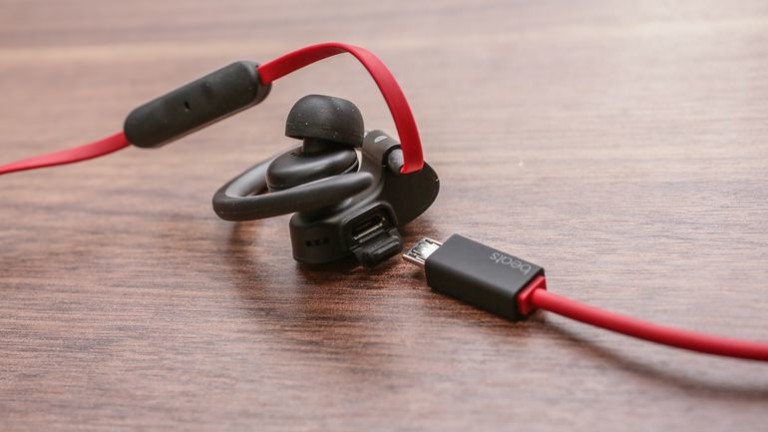 You have to look closely to find the design tweaks but they're there. For starters, Beats has slightly altered the design of the earbud post, lengthening it a bit and slightly altering its angle in an effort to improve the fit of the headphones and allow more people to get a tight seal.
This new model did fit me a little better, but I still couldn't get a tight seal from one of the four included eartips, so I tried a few I had lying around from other headphones I've been testing and ending up with a foam Comply tip that maximized sound quality. (If Beats had extended the earbud post a few more millimeters, one of the supplied tips probably would have gotten me that elusive tight seal).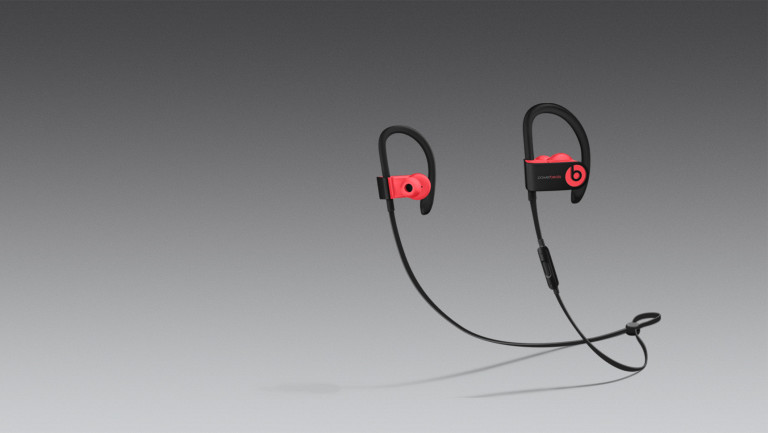 It's important to get that seal, because if you do, this is one of the better-sounding Bluetooth sports headphones out there, with good detail, strong bass, and pretty open sound. However, if you don't, it will sound thin and mediocre and you'll be disappointed, particularly since it costs $200. To be clear: The sound is the same as that of the Powerbeats2 Wireless; Beats has not upgraded the sound, only the fit.
As for other changes, you get a new protective carrying case (it reminded me of a coin purse), which I liked, and the Remote Talk inline remote has been redesigned and significantly improved. The remote's slimmer and the buttons are more response — you can adjust volume, skip tracks forward and back and answer and end calls.
The other big change is on the inside. The headphone's equipped with Apple's new custom Bluetooth chip, the W1. (The W1 is also found on the other two new 2016 Beats wireless headphones, as well as the Apple AirPods, which have been delayed.) While the headphone works just fine with Android and other Bluetooth-enabled audio devices, the W1 chip makes pairing dead-simple with Apple devices: just place it nearby the phone, and the confirmation screen pops up. I paired it with an iPhone 6S and a Samsung Galaxy S7 Edge (you pair it with an Android phone just like any other Bluetooth headphone).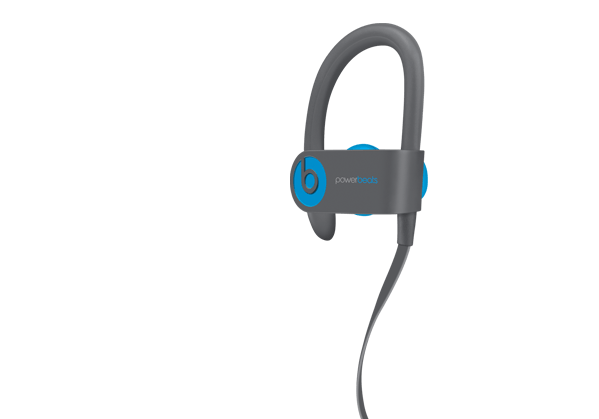 The W1 also offers battery life benefits for both iOS and Android users. The Powerbeats3 Wireless' battery life is rated at up to 12 hours at moderate volume levels, which is 4 hours better than the Powerbeats2 Wireless. And with Beats' "Fast Fuel" feature, a 5-minute charge gives you 1 hour of playback.
It's worth noting that unlike Beats' new BeatsX headphone, this model charges via Micro-USB not Lightning. The BeatsX, which costs $50 less, is coming soon and will be a competitor to this headphone. I personally like it better than the Powerbeats3 Wireless, but some people will this model's design better.
I prefer Beats cable-management system to Jaybird's; it's easy to adjust the this headphone's cable and cinch it around the back of your head for a tighter fit. And thanks to the adjustable earhooks — yes, you can bend them to your liking — you won't have a problem keeping these headphones on your ears. (Aside from the power of the Beats brand, that earhook design has been a big part of the headphone's appeal).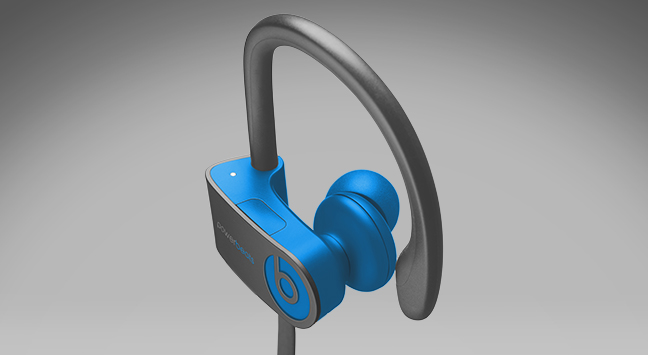 On another positive note, during my tests my wireless connection was rock-solid (since this is a Class 1 Bluetooth device, if you pair it with Class 1 Bluetooth phone, you should get extended range beyond standard Bluetooth's typical 10-meter or 33-foot range). And the headphone worked reasonably well as a headset, though you shouldn't expect business-class performance.
One other point to note: we've heard plenty of anecdotal reports from owners of the Powerbeats2 Wireless that they weren't the most durable in-ear headphones you could buy. The Amazon user rating of 3.5 out of 5 stars (from almost 5,000 people) reflects this, too. Beats says the new model is more durable, but the company didn't specify what's changed on that front.
In the end, after I got everything fitting properly with my own buds, I was happy with the Powerbeats3 Wireless, and think it's a likable and recommendable wireless sports headphone. However, I personally wouldn't pay $200 for it, particularly since there are equally good or better options out for there less. Whether it's from Beats itself (BeatsX), Jaybird (X3), Bose (SoundSport Wireless) and possibly V-Moda (Forza Metallo Wireless), the market is crowded with strong competitors. That's part of the reason why Jaybird's X3 headphone lists for $130 instead $180 or what the X2 cost when it first came out.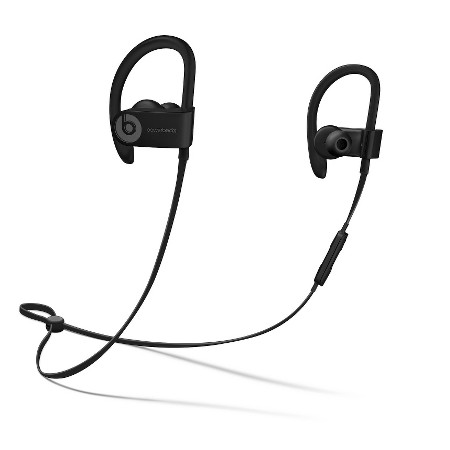 Eventually, of course, you'll see this headphone for less. The PowerBeats2 Wireless is selling for as low as $100 online as it's being phased out.
While this may not be a major upgrade over the Powerbeats2 Wireless, it is improved, so if don't mind overpaying a bit, it is very good wireless sports headphone that can also be used as an everyday headphone.
(cnet.com, https://goo.gl/ufSTsf)
Comments
comments