B&O Play's H9 headphones are svelte Scandanavian beauties, providing supreme comfort, cool tech, and strong performance.
Headphones, over-ear models in particular, increasingly seem to have a style suitable only for DJs, with crazy colors and space-age designs. That's fine, but not if you want something effortlessly stylish that works in all situations, and with every outfit — there's nothing that stylish about plastic earcups and massive logos. Step forward B&O Play, which leverages classic Scandinavian design brilliance with superb sound quality. Its latest model is the H9, which brings together many of the features and technology seen in other B&O Play models, this time in an over-ear Bluetooth headphone complete with active noise cancelation.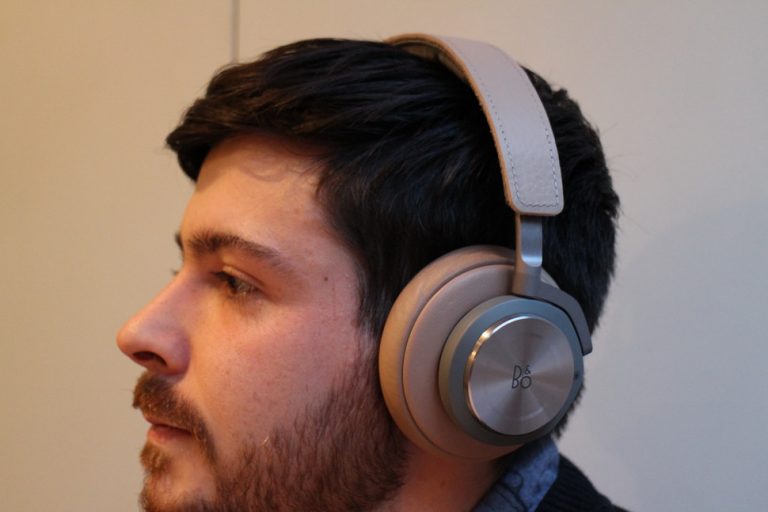 The circular cups are shaped with memory foam and covered in lambskin, which is incredibly comfortable to wear — wonderfully soft, but firm enough to maintain its shape. There's no searching for which is left or right either: It's clearly marked inside. Sounds silly, but there's nothing worse than searching for a tiny L or R stamp. The aluminum frame has a stitched cowhide leather band, with a padded base that rests on your head. The headphones feel properly secure. The frame grips just enough that they don't move around, but not enough to make your head throb.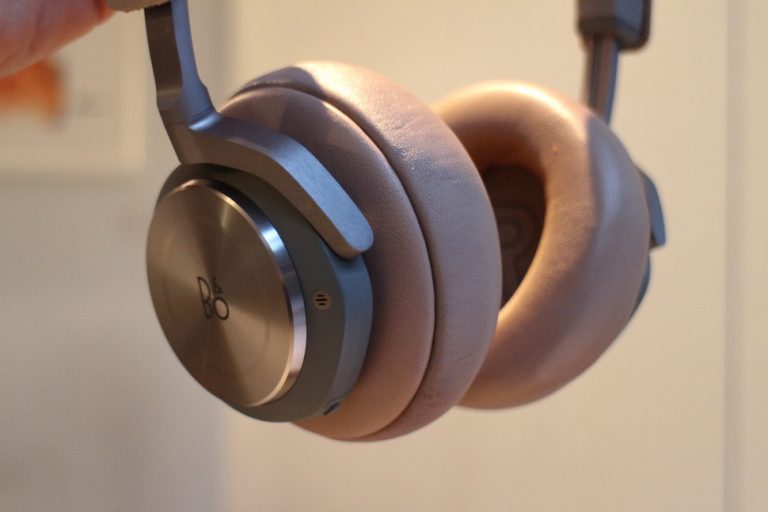 The H9 come in standard black, but you'll probably want to get yourself the version seen here, which is argilla grey. Check out the subtle variation in color from the frame to the metal cups. The leather is where the H9 excel from a design standpoint. The color is subtle, mature, and easily compliments other colors. We like things to "fit" together, and regardless of what you're wearing or how you dress, the H9 (and other B&O Play headphones) make matching easy.
They look great, and fit just as well; but how do they sound? We tried a brand new pair straight out of the box, connected to the B&O Play-tuned LG V20, then compared them to the B&O Play H8 on-ear models, which had been broken in for several weeks. It was immediately obvious the H9 need some use before sounding their absolute best, because the audio was brighter than the  H8. However, the depth was there, as was the natural realism we've enjoyed with the previous model.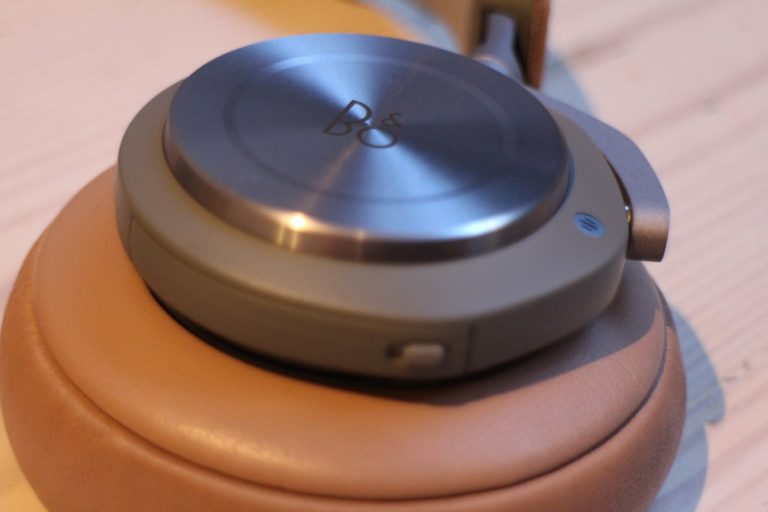 The sweet vocals in Houkago Princess's Seishun Mermaid shone through, while the raucous bassline in Jidenna's Long Live the Chief didn't overpower the echoey rap track. We'll need longer with them to really judge, but first impressions are great. We won't complain if they're our everyday companion.
Active noise cancellation
What stood out was the level of sound isolation. While over-ear models are naturally more encompassing than on-ear headphones, the active noise cancellation takes it to the next level. The cups fit happily around the ears, although as with all over-ear headphones, glasses wearers will likely need to remove or shift the position to make them fit comfortably and "seal" effectively. Microphones in and around the body cut out much of the the noise from your surroundings, leaving you with just your music.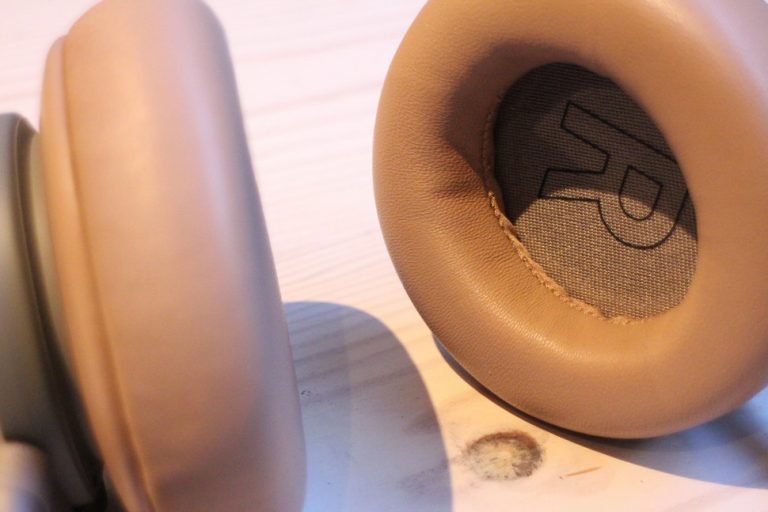 With the noise cancelation activated, the removable battery will last for about 14 hours, but turn ANC off and it'll return plenty more. As we've come to expect, there's also a cable to connect the headphones to a 3.5mm headphone jack if the battery runs out. If you're the forgetful type, taking the headphones off your head will put them in standby, saving the battery from running out.
All controls are on the right-hand cup, and B&O Play has opted for a touch-based gesture control system. These are often complicated and annoying to use, but not here. The surface responds to even gloved fingers, and is simple enough that no memorization is needed to master it. Swipe up to active the noise cancelation, down to turn it off, left or right to shift tracks, and a circular motion adjusts the volume. Really simple, and easy to use on the move. There's also an app to fine-tune the sound, create profiles, and to update the firmware.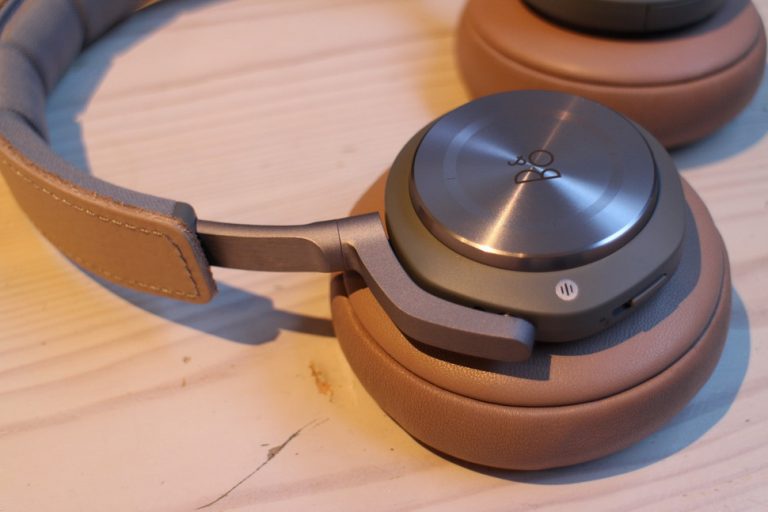 Conclusion
The B&O Play H9 headphones are achingly beautiful, sonically capable, and really smart. To get a pair, and based on our short time with them, you should definitely give them a serious look, you'll need to spend $500, or 450 British pounds. Not cheap, but when some fashionable plastic headphones come in at only a little less, the maturity of design, noise cancelation, and realistic sound quality means the H9 cans represent strong value.
The H9 wireless headphones go on sale today through B&O Play's online store.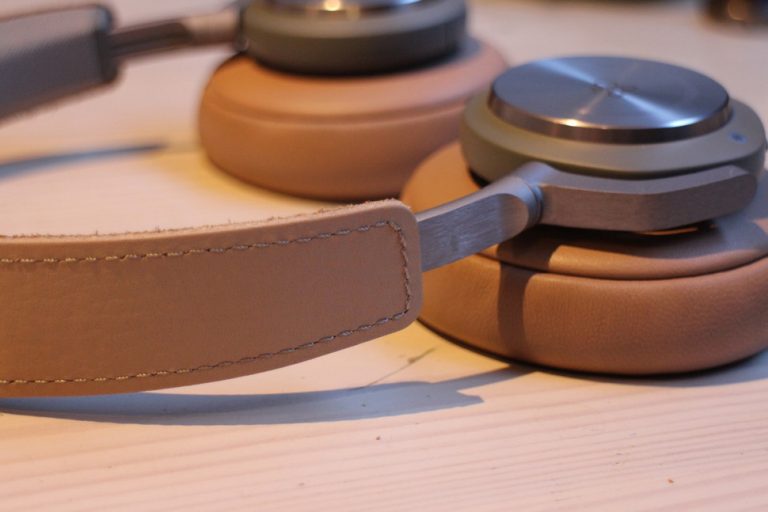 Highs
Beautifully designed with high quality materials
Solid active noise cancellation
Easy to use gesture controls
Comfortable to wear
Strong early audio performance
Lows
Quite expensive
Potentially annoying for the bespectacled
(digitaltrends.com, https://goo.gl/ZmJ8Jj)
Comments
comments