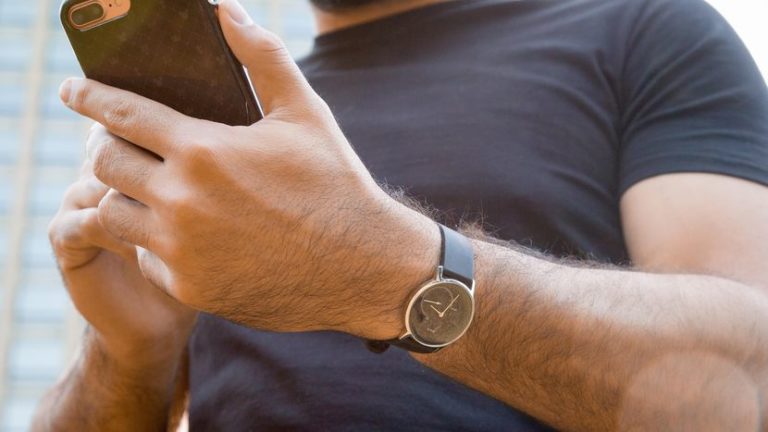 How much you like Nokia's new Steel depends on one question: How smart do you like your watches?
It is technically a smartwatch — it's a watch, and it connects to your phone for basic fitness($122.90 at Amazon.com) tracking. But you won't be able to answer calls from it, get messages or emails. It doesn't even have a screen, as you've probably noticed. Those are actual physical watch arms in those pictures. If you want those features in a wearable, this is a no go.
But maybe you don't like the looks of the Fitbits and the Samsung Gears of the world. Or maybe you find them too pesky to charge and only want bare-bones fitness tracking from a stylish accessory that doesn't garner too much attention. If so, Nokia's Steel may be what you're after.
It looks like a regular — but nice — wristwatch, one that's flexible enough for a day at the beach or a night at a restaurant. It comes in both black and white, retailing for $130, AU$229 or £119. It's not exactly new, being a rebrand of the Withings Activite Pop. That's kind of the problem though: The Activite Pop was released in 2015, and there's not much new to Nokia's version.
…
Read full post here:
https://www.cnet.com/reviews/nokia-steel-review/