The Toyota Tundra is a heck of a tough truck (even the limo version is tough, too). If you're planning drive one in the event of an apocalypse, though, it's going to need to be tougher. That extra boost of toughness is exactly what the Devolro Diablo brings to Toyota's popular pickup.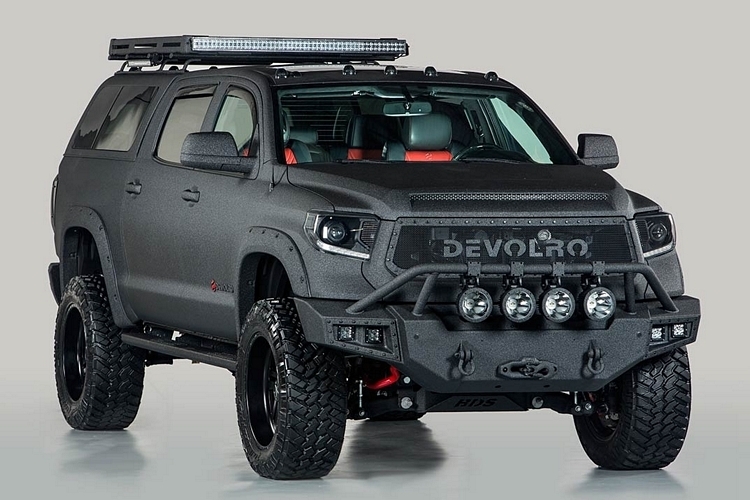 Billed to "deliver the ultimate experience in comfort and performance," the customized Tundra has been retrofitted to perform even better on both off-road and on-road terrains, with reinforcements that allow it to handle an absolutely insane amount of abuse.
It combines those rugged qualities with equal levels of luxury appointments in the cabin, so you can enjoy total comfort while making your way around the ruins of any post-apocalyptic city.
…
Read full post here:
https://www.coolthings.com/devolro-diablo-custom-toyota-tundra/