Anyone would love a personalised gift which screams their style. A custom made kitchen utensil or items will prove to be the best gift. A gift for your favourite chef or your mom with their own personal name or a quote they love on utensils sounds interesting. Isn't it? Check out the ideas we have mentioned below to gift your beloved a custom made kitchen item.
What are Customised Kitchen Items?
The kitchen items which are engrossed or engraved with personal names or quotes are called custom made. Items like an apron, a baking dish, an oven mitt, a cookie jar, and a cutting board are some of the examples that can be customised. These kitchen items prove to be the best gift for everyone even if someone is not into cooking. An insulated tumbler engraved with a simple quote can make your day count. There is pretty much everything in the kitchen which can be customised. Such as blank can koozies, utensil holders, coasters, Wooden Barbeque Platter, and many more things. Then why leave the chance? Get those pretty utensils with sweet messages and coasters with your family pictures.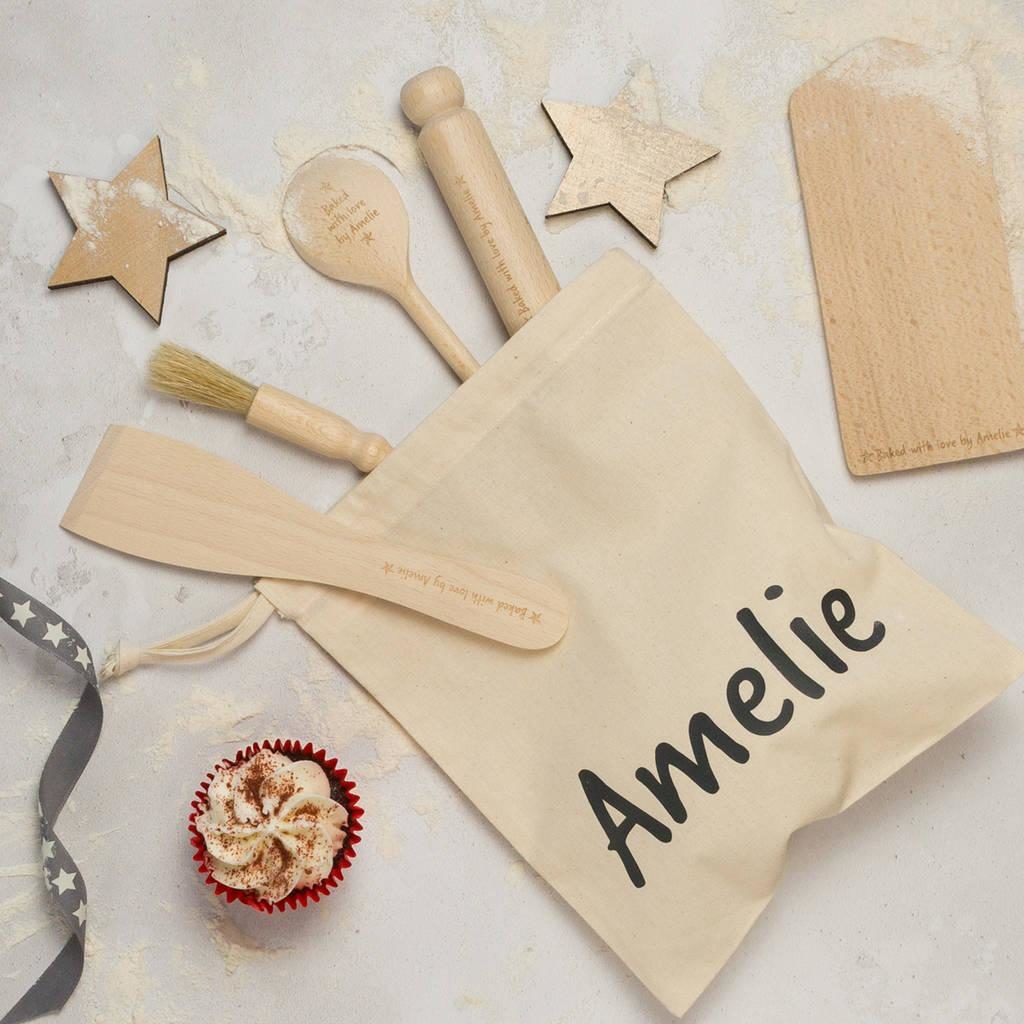 Why are Personalised Kitchen Items Important? 
Once you buy something with your own name engraved on it, you will more often get attracted to it. Any item with a mark of yourself on it has its personal space in your home. Everyone wants a unique item that reflects their style in it and what is the best to do that? A kitchen appliance or kitchen items that you daily use with your own mark will help in many ways.
Benefits of Customised Kitchen Appliances
There are many benefits to getting custom made kitchen utensils and letting your kids use a personalised item. It will help you as well. The benefits of getting a personalised kitchen item and utensils are as follows.
They help your kids find their stuff easily
The mark will help you make out which utensil is yours
It will reduce the risk of the items getting misplaced
If you lost an item, it will get easy to find it by the mark you have customised on it
It proves to be the best way that depicts your style
Which Items Can I Customise?
There is every product which has a corner with some space. To use that space and create something unique, you can get a custom quote engraved on it. Below, is a list of items that can be customized.
1. Utensils Holder: You can customise a letter or a name on the utensils holder of your kitchen. It will look different and unique in the kitchen. It can be placed anywhere which can also bring a different impression.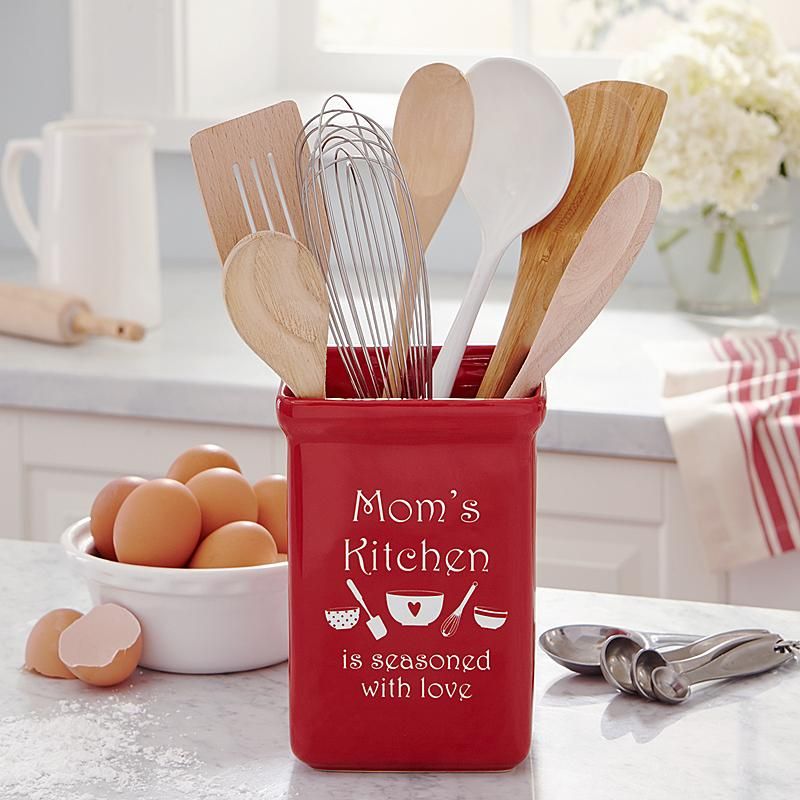 2. Trivet Set: A decorative name engraved trivet set is never a bad idea. A name on the set will surely attract your friends and family. It will depict a happy impression on others. You can set it on your dining table to catch an eye.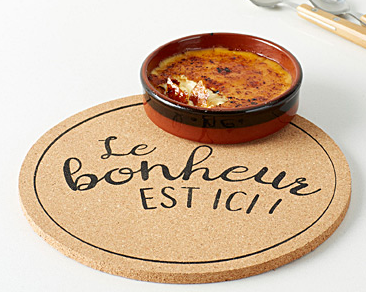 3. Coasters: A dining table or coffee table coasters are the best items to gift to your family. You can customise them with pictures of your family and they will remember you every time they seat beside you for a coffee or break.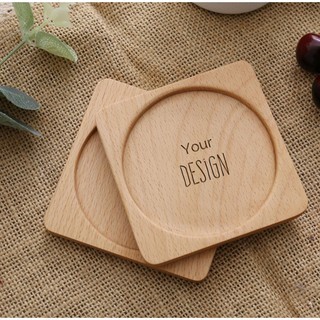 4. Customized Digital Kitchen Scales: To help you prepare meals or watch your weight, here's a handy kitchen gadget. It measures in pounds or kilograms, as you prefer. Weights range from zero ounces up to 11 pounds. There is an LCD display. The battery is replaceable. People love to customize the scale with their preferred design and enjoy.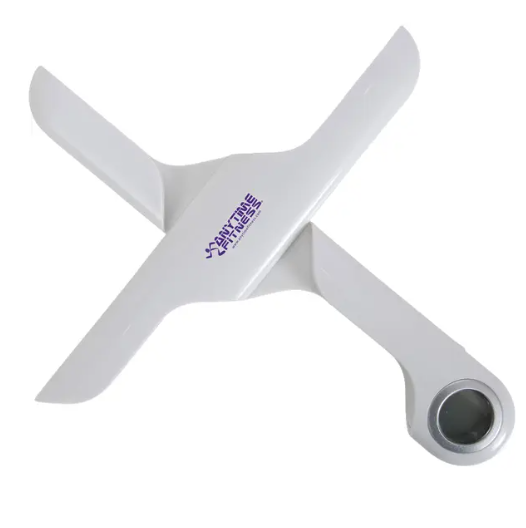 5. Wooden Barbeque Platter: A barbeque night is every weekend sounds so fun. Make it more interesting by getting a quote engrossed platter. Throw a party like a pro and have fun while serving on the barbeque platter.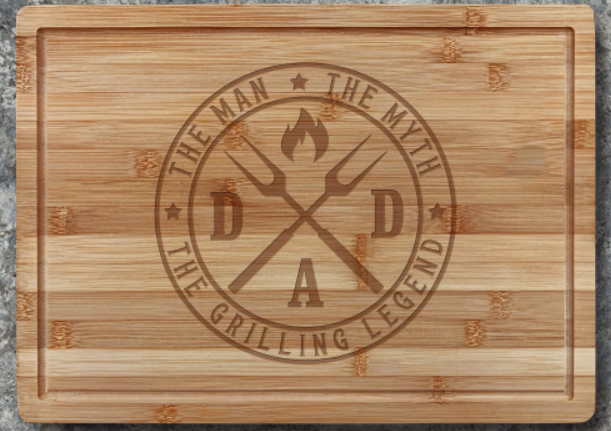 6. Cork Display Box: Wine lovers will never want to miss this kitchen item. A quirky message engraved on the glass of the box will cheer the mood of the room. Get a message engraved cork display box to make your kitchen look good.
7. Spatula: Get your name or surname engraved on the back of the spatula. A cooking enthusiast will love the idea of using their spatula with a name engraved on it. It will also reduce the chance of missing.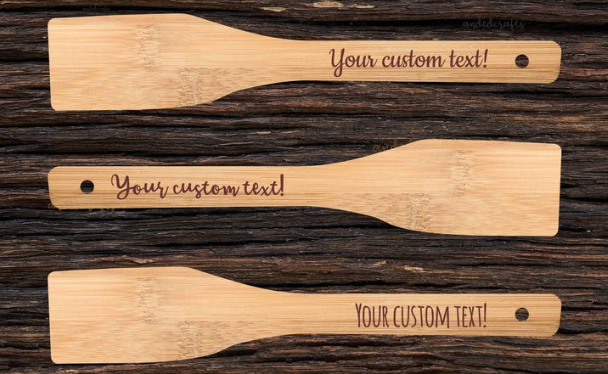 8. Spice & Condiment Tray: Every cooking enthusiast somehow forgets which spices are in which container. In this case, a customised name spice & condiment tray helps a lot. The container caps with names on the top decrease the work of remembering.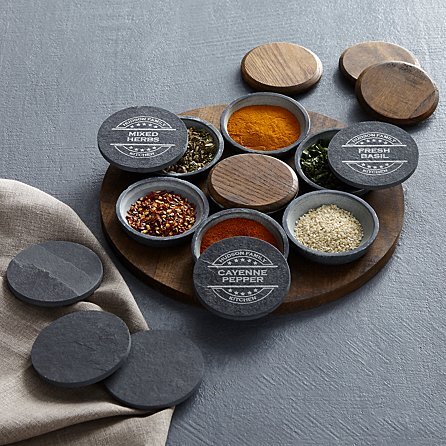 Get Your Kitchen Personalised Items 
Never forget that you can always gift a personalised item to your loved ones. In that case, a personalised kitchen item will prove to be the best idea. Get custom made utensils and kitchen items to make your kitchen look interesting. An interesting kitchen will always help you motivate to cook differently while having fun. You will also learn about new products which you might have never heard of. Visit your preferred site and get customised kitchen items and utensils.