The old adage 'speed costs, so how fast to do you want to go?' applies more eloquently to its more-is-more motorsport origins than it does to the more complicated prospect that is premium road car ownership.
It's sometimes easy to forget the a circa-$150k upfront investment for a low-four-second 0-100km/h return – not to mention ongoing mid-teen-per-hundred average fuel consumption expenditure – appeases the wants and means of only some buyers, though not all, when it comes to go-fast four-doors.
For some, the nameplates C63 S and RS4 aren't merely a stretch too far financially but, realistically, a lunge unnecessarily high in useable performance.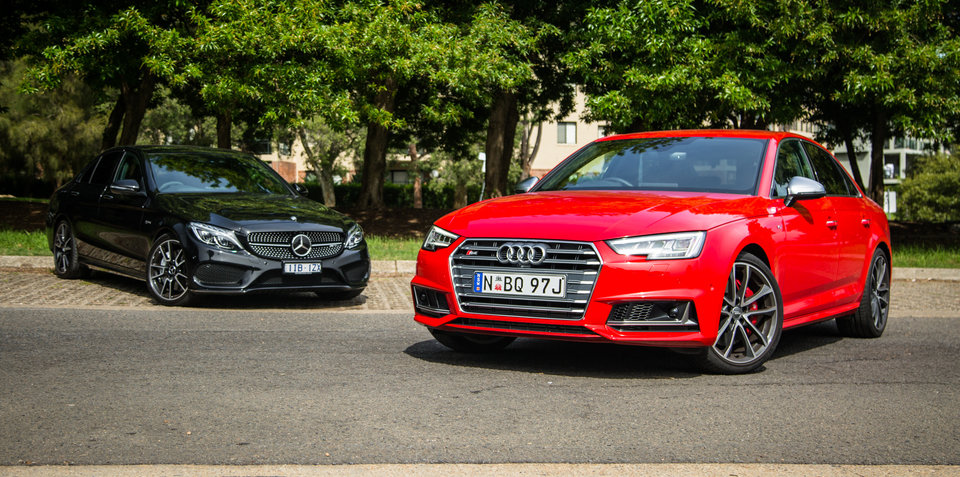 The Audi S4 3.0 TFSI quattro Tiptronic Sedan and Mercedes-AMG C43 4Matic Sedan – to use their full names, just once – might seem the undercooked missing links between the have and have-not-quite-as-much, but let's be realistic here: there's less a link and more a canyon between the (currently wagon only) RS4 and an A4, and between a C63 S and a C250.
…
Read full post here:
https://www.caradvice.com.au/531963/audi-s4-v-mercedes-amg-c43-sedan-comparison/
Comments
comments