1. Introduction
Xiaomi Mi 4, one of the hottest Chinese-bred flagships of 2014, got two modifications over the course of its lifecycle – that's an achievement right there. The Mi 4i was more of an attractive mid-ranger rather than a Mi 4 spiritual successor, but the Mi 4c is what we call a flagship in disguise and a true successor of the Mi 4.
Xiaomi is supposed to announce the anticipated Mi 5 in just few weeks, but yet it surprised its loyal fans with a device so good that it's almost impossible to resist. The Xiaomi Mi 4c looks absolutely the same as the Mi 4i. And this is where the ordinary talk ends.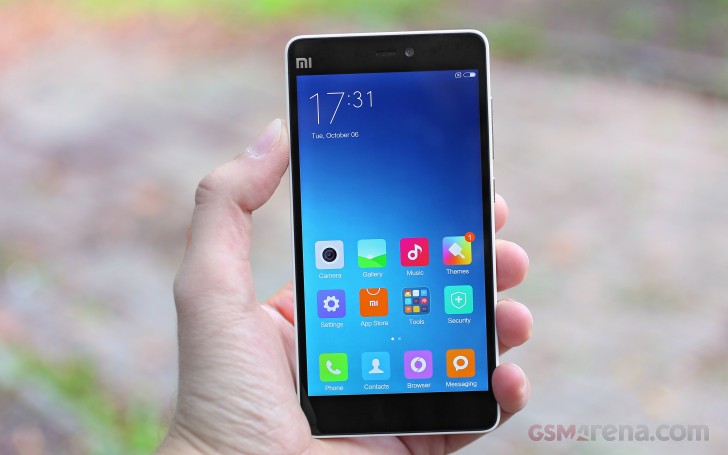 The new Mi 4c is widely advertised because of the Fast Charging-enabled USB Type-C port. In fact, Xiaomi thought this was a major enough upgrade to add the letter 'c' in the name. But there is more about the Mi 4c than that. Take the powerful Snapdragon 808 chip for example. It's the one to power LG's latest creations – the top of the shelf G4 and V10, and Xiaomi is shipping this flagship-grade hardware at half the G4 asking price.
The camera got upgraded too – it is now capable of higher resolution panoramic images and higher resolution slow-mo videos. And there is the refreshed and stylish MIUI v7 coming right out of the box.
Key features
5″ IPS display of 1080p resolution; 441ppi
Snapdragon 808 chipset; dual-core 1.82 GHz Cortex-A57 and quad-core 1.4 GHz Cortex-A53; Adreno 418 GPU; 2GB (16GB model) or 3GB (32GB model) of RAM
13MP main camera with phase detection autofocus, dual-LED dual-tone flash
1080p video capture at 30fps
5MP front-facing camera, 1080p at 30fps video recording
MIUI v.7 based on Android 5.1.1 Lollipop
16GB or 32GB of built-in storage
4G LTE Cat.4 (150Mbps); Dual SIM; Wi-Fi a/b/g/n/ac; Bluetooth 4.1; USB Type-C port (OTG); GPS with A-GPS, GLONASS and Beidou; FM radio
IR port
Dual-microphone active noise canceling
3,080mAh non-removable battery, fast charging
Main disadvantages
No scratch resistant front glass
No NFC
Battery not removable
No microSD expansion
Refurbished design
Sure, we can blame Xiaomi for reusing the same design over and over again, but if we have to be honest – we like it and we can let Xiaomi get away with it. We can live with the understated polycarbonate finish for yet another year because of the great pricing and even greater feature set.

The lack of a memory expansion slot and a removable battery is something the Mi followers expected, since it is becoming a trend even with the major Chinese's brands. At least Xiaomi is dedicated on providing 32GB models or more for its smartphones.
Just like the Xiaomi Mi 4i, the Mi 4c isn't meant to be a low-cost version of the Mi 4 original, but rather an alternative option. And this time around it sure won't be remembered as such – the Mi 4c is more powerful, better connected, with richer imagining skills and a personality of its own.
2. Hardware overview
Unboxing the Xiaomi Mi 4c
The Mi 4c retail box covers just the basics or so it seems. There is USB Type-C cable and a charger, but no headset.
A closer inspection of the charger reveals it is the Fast Charging variety and supports 5V (2A), 9V (1.2A) and 12V (1A) charging. Unlike some major manufacturers, which don't include such 'expensive' chargers inside their retail boxes, Xiaomi was kind enough to supplement the charger.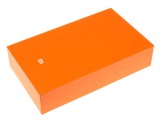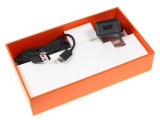 Xiaomi Mi 4c retail box
360-degree view
Xiaomi Mi 4c sits at 138.1 x 69.6 x 7.8 mm – absolutely the same footprint as the Mi 4i. Both devices are virtually identical by exterior, though the Mi 4c hardware upgrade has meant an extra 2g of weight for a total of 132g.
Design and build quality
We can put some sugar on it, but the truth is Xiaomi didn't bother to come up with any changes on the Mi 4c design. It employs the same polycarbonate shell as its predecessor, the Mi 4i. Truth be told, the design is getting repetitive already and we'd like to see something new from Xiaomi sooner rather than later.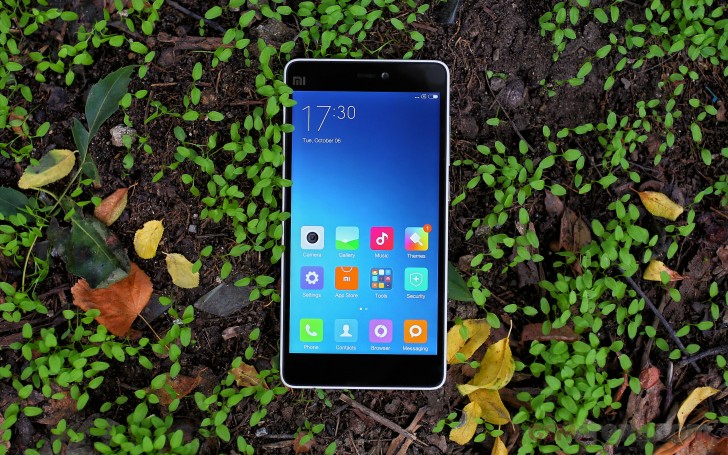 Yet, while refurbished design isn't the best approach for a new device, it isn't a rarity either. Sony does it, Samsung does it, and Apple sure does the same with the iPhone 'S' series.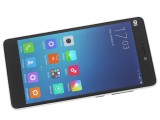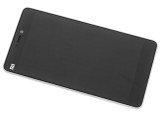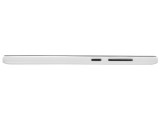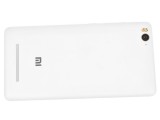 Xiaomi Mi 4c
On a positive note, the polycarbonate plastic shell of the Xiaomi Mi 4i was a great for its price, providing for good grip and pleasant handling, so we are glad to have more of the same quality around. The white matte rear panel is not prone to smudges and is very grippy.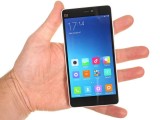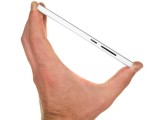 Handling the Xiaomi Mi 4c
Finally, a 5″ phone was never considered that compact, but the thin and lightweight Xiaomi Mi 4c, just like the Mi 4i, is among the most compact and pocket-friendly devices we've met in this class. Its exterior might be designed with the affordable factor in mind, but it does get right quite a few things a lot of flagships can't get even close to.
Controls
The control set of the Xiaomi Mi 4c is the same as on the Mi 4i – that means a pretty straightforward one. Above the display the earpiece is flanked by a couple of sensors and the 5MP selfie snapper. There is a small hidden notification LED, too.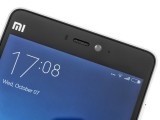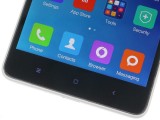 A peek above and below the 5″ display
Below the screen we find the traditional capacitive set of Task Switcher, Home and Back keys. The trio has white backlighting, which serves it well in the dark.
The ejectable dual-SIM tray is alone on the left, while the right side of the Mi 4c has the glossy silver volume rocker and the Power/Lock key.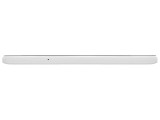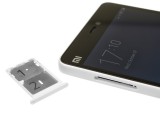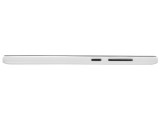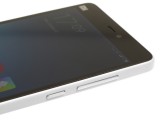 The left and right sides of the Mi 4c
The top of the Mi 4c houses the 3.5mm audio port and the IR blaster, while the bottom has the new USB type-C port and the primary mic.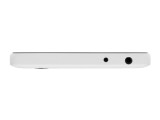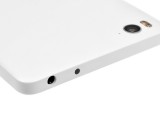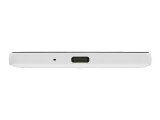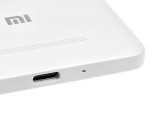 The top and bottom of the Xiaomi Mi 4c
Finally, the 13MP rear camera is at the back, accompanied by a dual-LED dual-tone flash. The loudspeaker grille is also around, towards the bottom.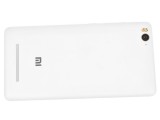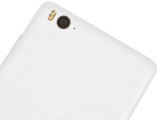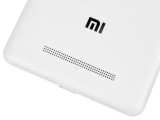 The back of the Xiaomi Mi 4c
The rear panel can't be removed, which means you can't replace your battery whenever you want.
3. Display, battery life, connectivity
Display
The Xiaomi Mi 4c features a similar 5″ Full HD IPS display to the one we saw on the Mi 4i. It has 441ppi for pleasantly sharp screen contents. Unfortunately, the glass covering the display isn't scratch-resistant or at least it's not quoted as one so you'd have to take extra care not to scratch it accidentally.
Taking a closer look at it under our digital microscope reveals a standard RGB arrangement of the sub-pixels that make up the Xiaomi Mi 4i LCD panel.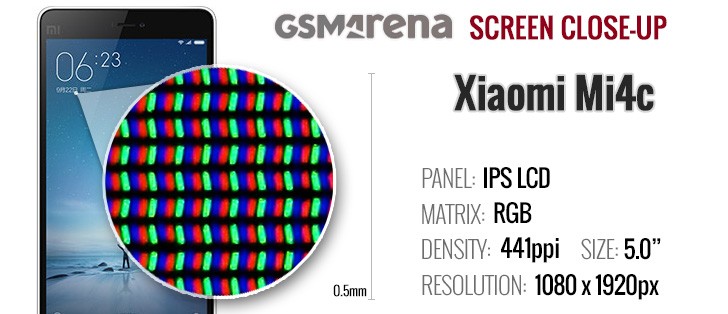 The maximum display brightness of the Xiaomi Mi 4c (450nits) may not turn any heads, but when it comes to contrast ratio, it scored some great results in terms of contrast (1609:1). The amazing result can be attributed to the deep black levels, which are frankly, class leading for an LCD unit. These results are quite rare for an LCD and we've only see the Lenovo K3 Note perform similarly. Perhaps the two units come from the same panel manufacturer.
Color rendering on the Mi 4c is only fairly accurate (Avg deltaE 6.6 for the primary colors plus black and white), with white being not as accurate as we would expect. With a deltaE of 12.2, it's on the colder bluish side, but you would hardly notice that unless you get some sort of a reference to compare it side by side.
As usual, display colors are a matter of personal taste and perception so if you don't need calibrated color output, you will probably be quite happy with the color rendition on the Xiaomi Mi 4c.
There are is an option to tune the color rendering towards a cooler or warmer white point, but playing with the slider didn't improve the color rendering accuracy at all.
A great point about the Xiaomi Mi 4c display is the amazingly minimum brightness level of only 0.8nits of white, which would allow you to read comfortably without any eyestrain even in pitch dark.
Display test
50% brightness
100% brightness
Black, cd/m2
White, cd/m2
Contrast ratio
Black, cd/m2
White, cd/m2
Contrast ratio
Xiaomi Mi 4
0.17
164
940
0.73
679
929
Xiaomi Mi 4i
0.15
161
1063
0.51
542
1055
Xiaomi Redmi Note 2
0.17
162
953
0.492
467.00
953
Xiaomi Mi 4c
0.08
121
1613
0.28
452
1609
Xiaomi Redmi 2
0.30
273
943
0.58
561
974
Sony Xperia M5
0.08
110
1392
0.63
527
839
Sony Xperia Z3
–
–
–
0.65
866
1333
Samsung Galaxy A5
0.00
191
∞
0.00
398
∞
Meizu m1 note
–
–
–
0.65
562
867
The sunlight legibility is about the same as on the Mi 4i and the Xiaomi Mi 4c's screen performs very well outdoors. You will be able to comfortably see what's happening on the screen even on the brightest day.
Xiaomi has also included a display tech for boosting the brightness of darker areas of your screen to make them more visible when there's bright light source present. It's similar to what Sony has been doing with its flagships lately only here it works throughout the interface and not just in the gallery.
Sunlight contrast ratio
Nokia 808 PureView : 

4.698

Xiaomi Mi 4i : 

2.641

Sony Xperia Z3 : 

2.618

Sony Xperia Z3 Compact : 

2.616

Sony Xperia T3 : 

2.609

BlackBerry Passport : 

2.595

Xiaomi Mi 4c : 

2.574

Microsoft Lumia 640 : 

2.563

Nokia Lumia 900 : 

2.562

Motorola Moto G 4G : 

2.546

HTC One Max : 

2.537

Nokia Lumia 720 : 

2.512

Samsung Galaxy mini 2 : 

1.114
Battery life
Xiaomi has put a 3,080mAh battery inside the Mi 4c, a solid capacity for a 5″ device. In our battery test the Xiaomi Mi 4c scored a 52h rating, which means you can count on a little over two days if you do an hour each of calling, browsing and video playback a day. While the phone does well in the three separate tests its standby endurance is disappointing at about four and a half days.
Opting for using the device with two SIM cards will cost you one day of standby down to just three and a half days. So the dual-SIM endurance rating is 45 hours, which is far from OK.
Such usage pattern is of course entirely artificial, but we've established it so our battery results are comparable across devices.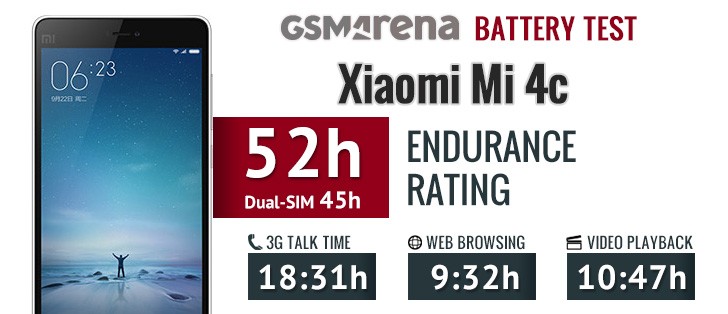 Xiaomi didn't spare money and is providing a proper fast charger within the retail box, so you will be able to charge your battery blazing fast.
Our proprietary score also includes a standby battery draw test, which is not featured in our battery test scorecard but is calculated in the total endurance rating. Our battery testing procedure is described in detail in case you want to learn more about it.
Connectivity
The Xiaomi Mi 4c supports 7 LTE bands and you can tap to an LTE network on either SIM, but the other will default to a GSM band. The Mi 4c also offers quad-band GSM connectivity and tri-band 3G connectivity with HSPA support.
The rest of the wireless connectivity features include dual-band Wi-Fi a/b/g/n/ac support and Wi-Fi Direct. There is also support for Bluetooth 4.1, GPS and GLONASS, plus an FM radio. Wireless screen mirroring is available via the Miracast protocol.
The IR blaster is located on the top and coupled with the right software, you can use it to operate remotely pretty much any IR controlled home appliance, turning the Xiaomi Mi 4c into a universal remote. Xiaomi provides its own MiRemote app, which supports a plethora of devices and you can turn your Mi 4c of this dream remote right out of the box.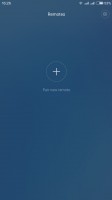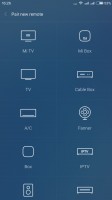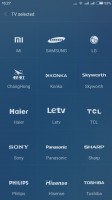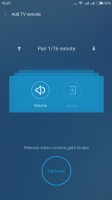 MiRemote app UI
The Mi 4c is Xiaomi's the very first device to support USB Type-C – it's a new reversible connector for USB that builds on top of USB 3.1. The cable supplied with the phone ends on a USB 2.0 reversible plug though.
That's important to note for two reasons. The first one being speed – USB 3.1 Type-C cables can go up to 10Gbps, but the Mi 4c is limited to USB 2.0 speeds (480Mbps). The second thing is that Type-C connectors are meant to go on both ends of the cable since the standard allows for functionality to go both ways – that's data transfer and even charging.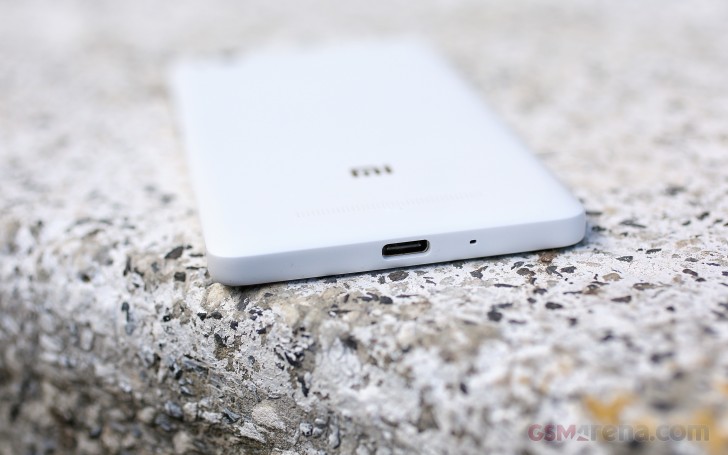 Android 6.0 Marshmallow is going to add official support for USB Type-C connectors and then you should be able to charge connected peripherals. That's still not possible at this time though.
If you'd like to use USB OTG and USB Host functions, you'll have to buy a third-party microUSB adapter.
4. Software overview
User interface
The Xiaomi Mi 4c runs on MIUI 7, which relies on Android 5.1.1 Lollipop core. Instead of refreshing the entire UI again, this time around Xiaomi focused on refining their launcher and improving its performance. According to Xiaomi's changelog, MIUI 7 is 30% faster and more responsive and 10% more energy efficient. It also adds a few new things as a baby album, child mode, new default themes and auto DND option.
As usual Xiaomi's customizations run very deep and replace everything including all Google services. In fact, the Mi phones sold in China don't have access to Google's services and those need to be sideloaded one way or the other (some resellers may even do that for you). The models sold officially on markets outside of China come with a preloaded Play Store app.
The lockscreen has a clock in the top left corner – gone are the lockscreen widgets. To unlock the phone you swipe upwards and if you want a quick access to the camera – just swipe from the right side.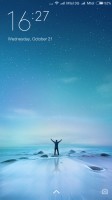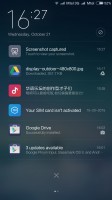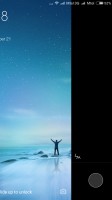 The MIUI v7 lockscreen
Beyond the lockscreen is the Android homescreen with four customizable shortcuts docked at the bottom by default, but you can dock up to five items. You can have any app there or even folders with multiple items if you will.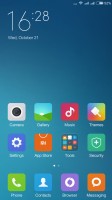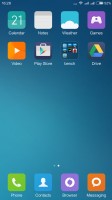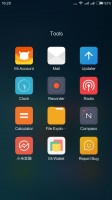 The MIUI homescreens • there is no app drawer
There is no app drawer – anything you install pops up on your homescreen, which can have unlimited panes. There're no shortcuts and the usual routine of removing icons (dragging them up to a recycle bin at the top of the screen) will uninstall the corresponding app. There is a pop-up for confirming the action though, so you can't accidentally uninstall apps.
Homescreen widgets are available, too – tap and hold on the homescreen, then choose Widgets. There are few options available, but of course, you can get even more from the Play Store.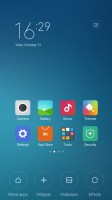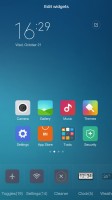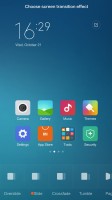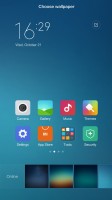 Editing the homescreens • adding widgets
Homescreen effects are available and you can change themes, too. A theme will change your homescreen wallpaper, lockscreen style, system icons, system font and the sound profile (you can disable changing the sound profile from settings).
MIUI v.7 introduces five defaults themes – MIUI, High Life, Pink Blush, Rose and Ocean Breeze. They've been handpicked by the MIUI team and you can choose your interface look right from the start, but you can always download new themes from the Mi Store.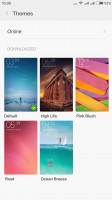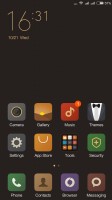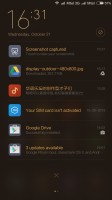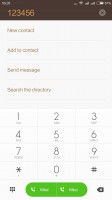 Applying a new theme
The notification area has two semi-transparent tabs – the first one hosts all notifications, while the second one (swipe left to access) offers customizable quick toggles and a Settings shortcut. Unfortunately, you can't directly bring the toggles page with two-finger swipe from the top as it is with other Android devices.
An enhanced task switcher with Clear All option is available, too.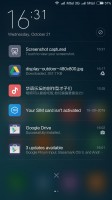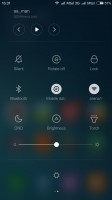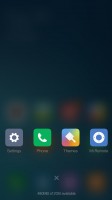 Notifications • Toggles • Task Switcher
By the way, Xiaomi's proprietary Search widget does a similar job as iOS's Spotlight system-wide search. You can fire it up by swiping up anywhere on the homescreen. The tool searches through your apps, music, email, settings, among others.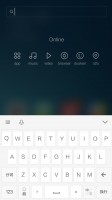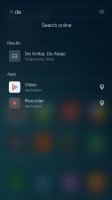 Search
Xiaomi introduces the so-called Edge controls. Those are two gestures, which involve tapping on the frame of the device (its side) for certain actions. The first gesture is available system-wide – tap twice on the side of the Mi 4c and you'll go back as if you've tapped the capacitive Back key.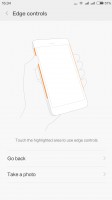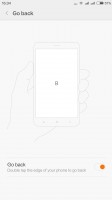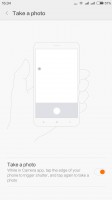 Edge controls
The second one applies only inside the camera – tap once for focus and a second time for taking a picture. While going Back with a double tap on the device itself is rather cool, doing so in the camera often results in blurry images if the light is less than favorable – each tap essentially shakes the whole device.
Xiaomi provides its own cloud service for content syncing between devices. Each Mi Cloud account is granted 5GB of free storage. You can use it to backup contacts, messages, your entire gallery, call log, notes, settings, voice recordings, Browser content (history, tabs, webapp data) and your music library.
Xiaomi's sync and backup service shares lots of similarities with the Apple iCloud. There is even a free Cloud Messaging option that allows you to exchange messages over the internet connection instead of being billed for SMS, but that only works between Xiaomi devices.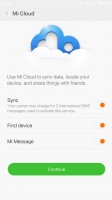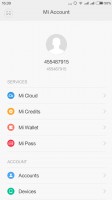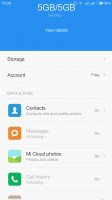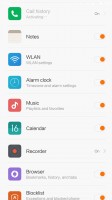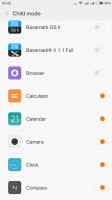 Configuring Mi Cloud
Finally, if you signed in with your Mi Cloud account, you can opt for the Find device function – a handy feature in case you misplace your Xiaomi Redmi Note 2 or someone steals it.
MIUI 7 has a new Child mode, which allows to run only apps of your choosing. This is nice if you have a kid, who likes playing with your phone occasionally and you are afraid it might delete some important data.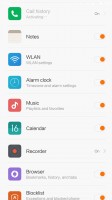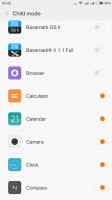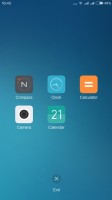 Child mode
The Do Not Disturb mode has been enhanced too – it supports better customization and scheduling options.
We did get our review unit with pre-installed Google Play Store plus Google sync for app data, contacts, and browser data but perhaps they've been sideloaded by the reseller providing this review unit. Of course, you can sideload them yourself one way or the other if they don't come pre-installed on your unit. And once you have those, you can easily download all other Google apps such as Google Now straight from the Play Store.
5. Performance
The rather affordable Xiaomi Mi 4c is powered by the top-tier Snapdragon 808 chip, which packs a six-core processor, Adreno 418 GPU and 2 or 3 GB of RAM, depending on the chosen storage option (16 or 32 GB).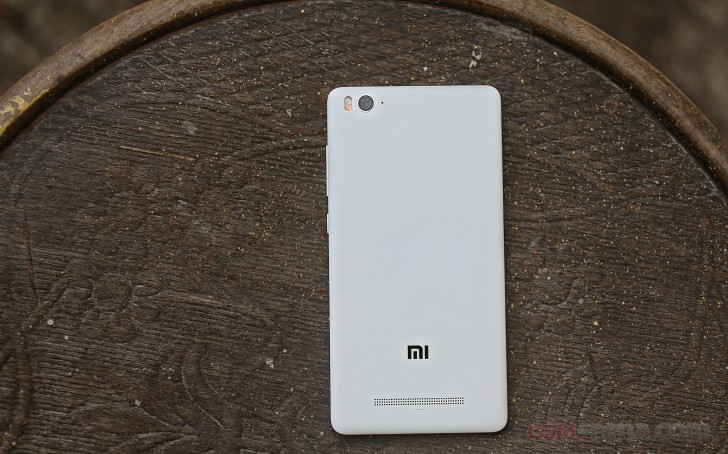 The processor of the S808 chip has two powerful Cortex-A57 cores ticking at 1.82GHz, and four energy-efficient Cortex-A53 blocks running at 1.44GHz. This is the same configuration we've already met in the LG G4 flagship.
GeekBench 3 gauges the multi-core performance and the Mi 4c is close to its Mi 4 siblings and the LG G4, but the raw performance, quite expectedly, is behind the octa-core devices.
GeekBench 3
Higher is better
Meizu MX5 : 

5110

Xiaomi Redmi Note 2 : 

4589

Lenovo K3 Note : 

4067

Meizu m1 note : 

3988

Sony Xperia M5 Dual : 

3554

LG G4 (final) : 

3522

Xiaomi Mi 4c : 

3321

HTC One (E8) : 

3229

Xiaomi Mi 4 : 

3175

Xiaomi Mi 4i : 

2336
AnTuTu 5 takes in consideration processor, GPU and memory performance and the Xiaomi Mi 4c aced the test. Devices scoring above 50k are often considered as flagships, and the Mi 4c indeed offers top-notch performance.
AnTuTu 5
Higher is better
Xiaomi Mi 4c : 

50875

Meizu MX5 : 

48915

LG G4 (final)  : 

48693

HTC One (E8) : 

46857

Xiaomi Redmi Note 2 : 

46307

Lenovo K3 Note : 

46283

Meizu m1 note : 

39224

Sony Xperia M5 Dual : 

38786

Xiaomi Mi 4i : 

34491
The compound BaseMark OS II 2.0 app is another useful benchmark for measuring an overall score of a device. It addition to the CPU, GPU and memory, the BaseMark OS II 2.0 also tests web and system performance. The Mi 4c almost climbed on top of the chart, but it was bested by the Meizu MX5.
Basemark OS 2.0
Higher is better
Meizu MX5

1252

Xiaomi Mi 4c : 

1233

Xiaomi Redmi Note 2 : 

1063

Lenovo K3 Note : 

984

Meizu m1 note : 

880

Sony Xperia M5 Dual : 

860

Xiaomi Mi 4i : 

296
The single-core performance is better than any other device in the chart below, because the Cortex-A57 core is faster and more powerful than any Cortex-A53.
Basemark OS 2.0 (single-core)
Higher is better
Xiaomi Mi 4c : 

5739

Xiaomi Redmi Note 2 : 

3434

Meizu MX5 : 

3262

Xiaomi Mi 4i : 

3008

Lenovo K3 Note : 

2990

Meizu m1 note : 

2617

Sony Xperia M5 Dual : 

2065
The multi-core score is unimpressive though, as 8 cores is still greater than 6 cores.
Basemark OS 2.0 (multi-core)
Higher is better
Lenovo K3 Note : 

24538

Meizu MX5 : 

22976

Xiaomi Redmi Note 2 : 

21516

Meizu m1 note : 

14565

Xiaomi Mi 4c : 

14276

Xiaomi Mi 4i : 

13521

Sony Xperia M5 Dual : 

7891
The Adreno 418 GPU was designed to handle Quad HD displays easily, but the Xiaomi Mi 4c puts it in charge of a 1080p screen. That's the reason it came on top of any other GPU in our chart – it's just more powerful than the Adreno 405 or similar equivalents on other chips.
The offscreen tests puts the Adreno 418 inside the Mi 4c on par with the same GPU within the LG G4.
GFX 2.7 T-Rex (1080p offscreen)
Higher is better
Xiaomi Mi 4c : 

35

LG G4 (final) : 

34

HTC One (E8) : 

28

Xiaomi Mi 4 : 

27.6

Meizu MX5 : 

27

Xiaomi Redmi Note 2 : 

23

Sony Xperia M5 Dual : 

23

Lenovo K3 Note : 

15

Meizu m1 note : 

15

Xiaomi Mi 4i  : 

14
GFX 3.0 Manhattan (1080p offscreen)
Higher is better
Xiaomi Mi 4c : 

15

LG G4 (final) : 

15

HTC One (E8) : 

12.3

Xiaomi Mi 4 : 

11.6

Meizu MX5  : 

10

Xiaomi Redmi Note 2 : 

8.5

Sony Xperia M5 Dual : 

8.4

Xiaomi Mi 4i : 

6.2

Lenovo K3 Note : 

6.1

Meizu m1 note : 

5.8
GFX 3.1 Manhattan (1080p offscreen)
Higher is better
Xiaomi Mi 4c : 

10

LG G4 (final) : 

9.9

Meizu MX5 : 

4.8

Sony Xperia M5 Dual : 

4.5

Xiaomi Redmi Note 2 : 

4

Lenovo K3 Note : 

2.9
And quite expectedly the Mi 4c aces the onscreen benchmarks and beats even the LG G4 with Quad HD screen, because of its 1080p native resolution.
GFX 2.7 T-Rex (onscreen)
Higher is better
Xiaomi Mi 4c : 

35

HTC One (E8) : 

29.9

Xiaomi Mi 4 : 

28.2

Meizu MX5 : 

27

LG G4 (final) : 

25

Sony Xperia M5 Dual : 

24

Xiaomi Redmi Note 2 : 

23

Meizu m1 note  : 

16

Lenovo K3 Note : 

15

Xiaomi Mi 4i : 

14
GFX 3.0 Manhattan (onscreen)
Higher is better
Xiaomi Mi 4c : 

15

HTC One (E8) : 

12.9

Xiaomi Mi 4 : 

11.3

Meizu MX5 : 

9.5

LG G4 (final) : 

9.4

Sony Xperia M5 Dual : 

8.7

Xiaomi Redmi Note 2 : 

7.9

Xiaomi Mi 4i : 

6.2

Lenovo K3 Note : 

6.1

Meizu m1 note : 

5.7
GFX 3.1 Manhattan (onscreen)
Higher is better
Xiaomi Mi 4c : 

9.7

LG G4 (final) : 

5.6

Sony Xperia M5 Dual : 

4.9

Meizu MX5 : 

4.7

Xiaomi Redmi Note 2 : 

3.9

Lenovo K3 Note  : 

2.9
BaseMark X is another GPU intensive test where the Xiaomi Mi 4c does great.
Basemark X
Higher is better
Xiaomi Mi 4c  : 

12096

Meizu MX5 : 

10403

Xiaomi Redmi Note 2 : 

8518

Sony Xperia M5 Dual  : 

7780

Lenovo K3 Note : 

5656

Xiaomi Mi 4i : 

4875

Meizu m1 note : 

4617

HTC One (E8) : 

3063
And here is surprise for you – the Mi 4c did awesome on the web browser tests. The Mi Browser aced both the JavaScript Kraken benchmark and the compound BrowserMark test. Nice job!
Kraken 1.1
Lower is better
Xiaomi Mi 4c : 

4506

LG G4 (final)  : 

4639

Xiaomi Mi 4 : 

6137

HTC One (E8) : 

6460

Xiaomi Redmi Note 2 : 

9504

Lenovo K3 Note  : 

10712

Meizu MX5 : 

11414

Xiaomi Mi 4i : 

11439

Meizu m1 note : 

15055

Sony Xperia M5 Dual : 

25088
BrowserMark 2.1
Higher is better
Xiaomi Mi 4c : 

2113

LG G4 (final) : 

1992

Lenovo K3 Note : 

1554

Xiaomi Redmi Note 2 : 

1505

Meizu MX5 : 

1471

Xiaomi Mi 4i  : 

1396

HTC One (E8) : 

1362

Sony Xperia M5 Dual : 

1203

Xiaomi Mi 4 : 

744

Meizu m1 note : 

536
Xiaomi Mi 4c is the most powerful mid-ranger you can get right now. The Snapdragon 808 chip turned out an excellent performer when powering the flagship LG G4 with a Quad HD screen, but putting it in charge of the 1080p Mi 4c turned it into a real beast. There is literally no department where the Mi 4c is lacking in terms of performance and with the optimized MIUI 7 it's one of the hottest deals on the market right now.
6. Telephony, messaging, multimedia, AQ
Contacts and telephony
The dialer and the phonebook share a single app although there are two shortcuts, bringing you straight to the tab you need. The app has pleasant flat looks and is about the same as we remember it the last time. The app uses a tabbed interface – recent with dialer on the first and the contact list on the second.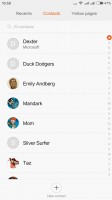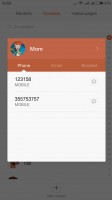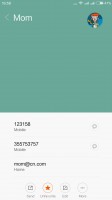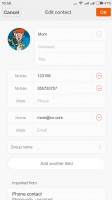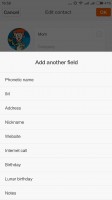 The Phonebook
Xiaomi Mi 4c supports voice call recording and it can do it automatically on each call if you like. You can also assign an answer gesture, pre-define quick responses upon reject, there is even support for internet calling.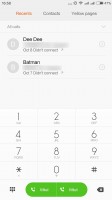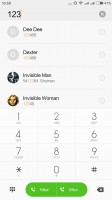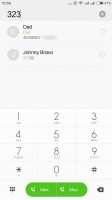 The Dialer
There are even more call settings if you dig deeper into the menu – flip to mute the ringer, turn on/off the proximity sensor, lock automatically once slipped in a pocket, it can even mute calls from unknown numbers.
MIUI 7 also introduces Showtime Caller ID – it's a cloud service for Xiaomi owners and you can assign a short video recording to serve as your Caller ID when you are calling other Xiaomi owners. Unfortunately, you have no control over the video Caller IDs you get of other people. If the person who is calling you doesn't own a Xiaomi, or isn't running on MIUI 7 with enabled and configured Showtime Caller ID – this feature will be a no-go.
The Xiaomi Mi 4c scored a Good mark on our loudspeaker loudness test, a notch below the Very Good mark. The produced sound is rather pleasant and deep enough. This means missed calls are unlikely in most environments.
| | | | | |
| --- | --- | --- | --- | --- |
| Speakerphone test | Voice, dB | Pink noise/ Music, dB | Ringing phone, dB | Overall score |
| Xiaomi Mi 4 | 62.0 | 62.1 | 66.6 | Below Average |
| Xiaomi Mi 4i | 63.7 | 65.7 | 68.0 | Below Average |
| Sony Xperia M5 | 65.6 | 68.9 | 64.0 | Below Average |
| Xiaomi Redmi Note 2 | 66.1 | 66.0 | 76.0 | Good |
| Lenovo K3 Note | 65.7 | 66.6 | 76.5 | Good |
| Meizu m1 note | 67.7 | 66.2 | 75.7 | Good |
| Xiaomi Mi 4c | 73.2 | 66.6 | 77.5 | Good |
| Xiaomi Redmi 2 | 70.8 | 70.9 | 77.4 | Very Good |
| OnePlus One | 74.8 | 73.5 | 80.2 | Excellent |
Messaging and email
The messaging department is pretty standard – there's a list of all bubble-styled conversations organized in threads, with New Message and Search keys at the bottom and a settings button next to it.
The Gmail app isn't pre-installed, but you can opt for Gmail or Inbox, if you prefer, from the Play Store. The generic Mail app is capable of handling all kind of mail accounts, including Gmail, and it can handle multiple Exchange, POP or IMAP inboxes. You have access to the messages in the original folders that are created online, side by side with the standard local ones such as inbox, drafts and sent items.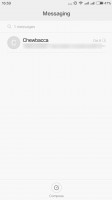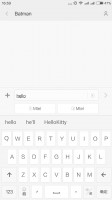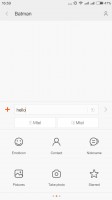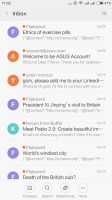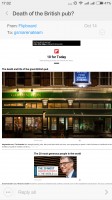 Messaging • Email
MIUI offers Google keyboard by default – it has always been pleasure to use and is one of the most preferred Android keyboards out there. Baidu IME for MIUI is also onboard.
The gallery
The Xiaomi Mi 4c comes with a custom Gallery app, slightly updated since the MIUI 6. It defaults to your camera roll, but it also supports Albums, Cloud and People. The People sorting, once chosen, sorts all of your photos by people's faces. Everything is automatic. Here you can also create a new baby album, to put your newborn pics inside.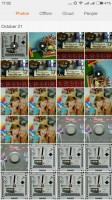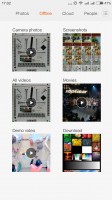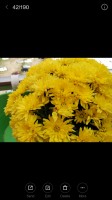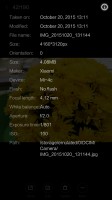 Gallery
The integrated editor offers various effects, frames, tools (crop, mirror, straighten, rotate, fisheye, doodle) plus light adjustments that let you bring out the shadows or the highlights.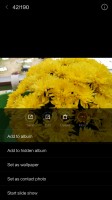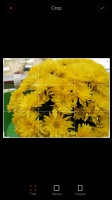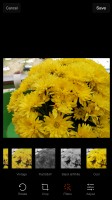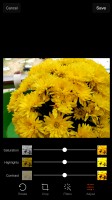 Editing an image
Music player
The MIUI music player is a custom app with a well laid out, easy to navigate interface. It features two tabs – the first one is cloud music, similar to Google Music service provided by Xiaomi, while the second tab has your own local and cloud music.
The player has cool effects, transitions and transparent elements, especially on the expandable Now Playing section.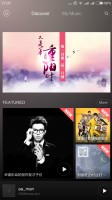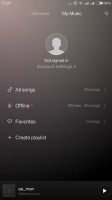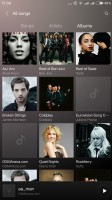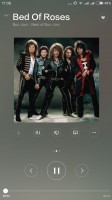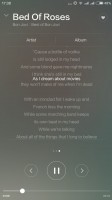 Music Player • Now Playing screen • Lyrics
Xiaomi's Music app offers customizable equalizers with a few default presets already available for use. You can also try Xiaomi's MiSound enhancer, which comes into play when you use headphones, and especially, a Xiaomi-branded headset.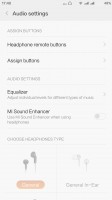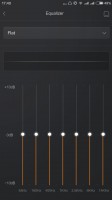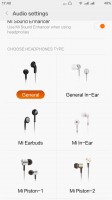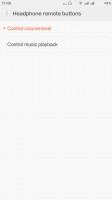 Audio enhancements and equalizers
Video player
Xiaomi Mi 4c does features a separate video app, which offers a paid video service. Whether you will open your files from the Video app (Local setting) or File Explorer – it doesn't really matter.
The video player interface is very basic but there is rich video codec support. It managed to play everything we threw at it (including MKV and WMV files). The AC3 audio codec is supported too.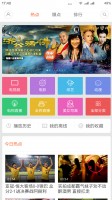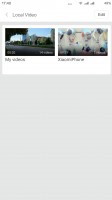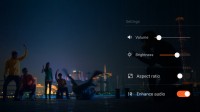 Video player
Subtitles and pop-up play are not supported by the MIUI's video player though, so you might want to look around the Play Store if you need a more capable alternative.
Audio quality is nicely clear, averagely loud
The Xiaomi Mi 4c demonstrated perfect clarity when connected to an active external amplifier. Its excellent all-round scores were matched with average volume which is a very good performance for a smartphone in this price range.
Plug in a pair of headphones and stereo quality degrades notably. The good news is this is the only affected thing and the other readings still remain great. Volume doesn't drop either so we are certainly pleased with what we see here.
| | | | | | | |
| --- | --- | --- | --- | --- | --- | --- |
| Test | Frequency response | Noise level | Dynamic range | THD | IMD + Noise | Stereo crosstalk |
| Xiaomi Mi 4c | +0.01, -0.04 | -94.7 | 90.8 | 0.0026 | 0.0095 | -95.3 |
| Xiaomi Mi 4c (headphones attached) | +0.03, -0.08 | -94.4 | 90.6 | 0.0026 | 0.034 | -47.6 |
| Meizu m2 note | +0.08, -0.05 | -93.1 | 92.7 | 0.0079 | 0.013 | -92.4 |
| Meizu m2 note (headphones attached) | +0.40, -0.62 | -86.9 | 88.0 | 0.145 | 0.529 | -50.8 |
| Oppo R1x | +0.01, -0.04 | -93.5 | 92.9 | 0.0010 | 0.400 | -94.7 |
| Oppo R1x (headphones attached) | +0.22, -0.03 | -92.6 | 90.4 | 0.0029 | 1.144 | -69.8 |
| Motorola Moto E (2015) | +0.02 -0.06 | -90.8 | 91.1 | 0.0026 | 0.097 | -90.9 |
| Motorola Moto E (2015) (headphones attached) | +0.05, -0.06 | -90.2 | 90.7 | 0.0029 | 0.063 | -51.4 |
| Xiaomi Redmi 2 | +0.06, -0.04 | -94.8 | 95.9 | 0.026 | 0.016 | -95.8 |
| Xiaomi Redmi 2 (headphones attached) | +0.04, -0.06 | -94.0 | 91.0 | 0.039 | 0.053 | -70.0 |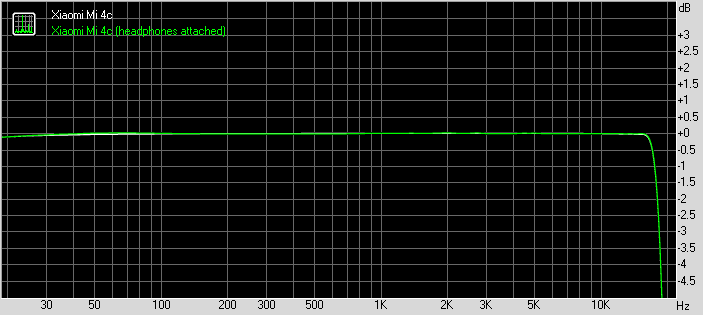 Xiaomi Mi 4c note frequency response
7. Camera
A 13MP snapper with a true-tone dual-LED flash
Xiaomi Mi 4c features a 13MP camera, equipped with a dual-LED dual-tone flash. The setup is absolutely the same as on the Mi 4i, which offered great photos by the way, so we hope Xiaomi will be keeping the same or even better level of processing.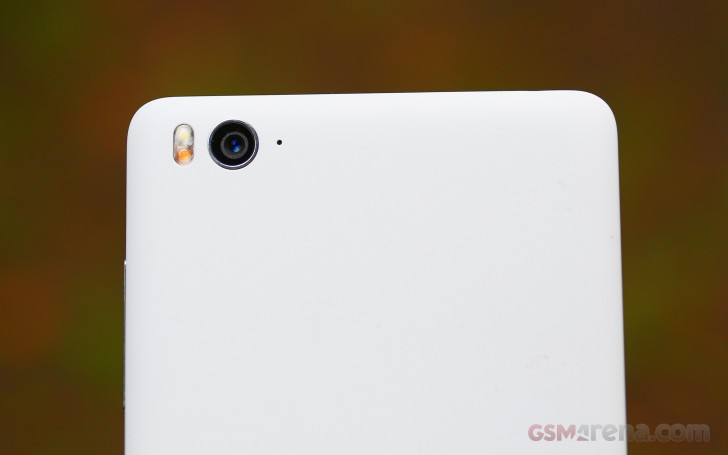 The camera interface is fairly simple. It has three panes – the default one shows the viewfinder with a virtual shutter, flash trigger and front camera key. Slide to the top pane and you'll get a choice of 12 filters with live previews. A slide to the bottom hides the advanced modes such as Panorama, Beautify, Timer, Scenes, Gradient, and Manual.
The HDR switch is placed next to the virtual camera shutter.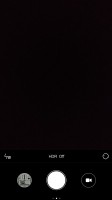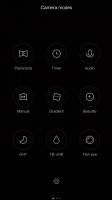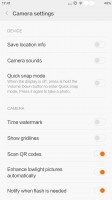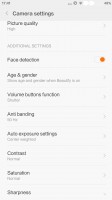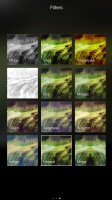 Camera UI
The Manual Mode offers you manual settings for white balance and ISO. The Face Detection switch is within the additional settings.
The Xiaomi Mi 4c, just like we've hoped for, resolves amazing amount of detail and the noise levels are kept reasonably low. The white balance accurate, and we like the lively color rendition. The dynamic range is high, which is another plus in the overwhelmingly positive list of impressions. Overall the processing is really mature and we consider those samples among the best 13MP ones we've seen so far.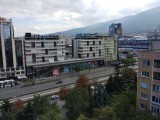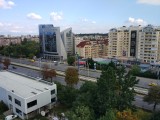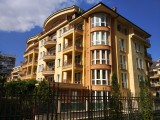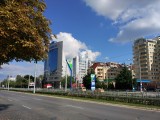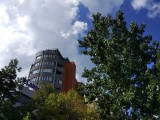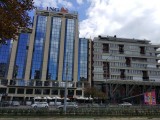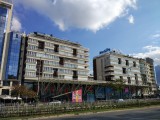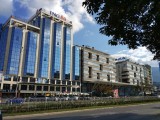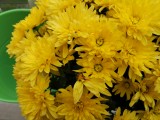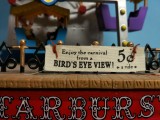 Xiaomi Mi 4c camera samples
The HDR mode is conservative enough and rescues both the highlights and shadows without making a flat contrastless mess out of the image. Those aren't the best HDR photos we've seen, as they lose some of the sharpness, but they certainly are among the better ones, especially if you are going to downscale them.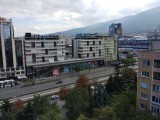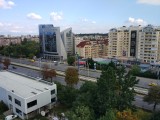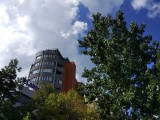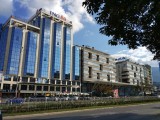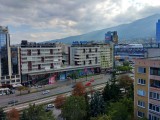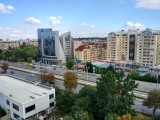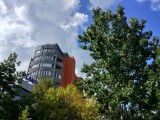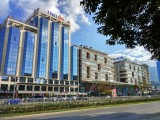 HDR off (top row) • HDR on (bottom row)
Panorama shots are available too. You can capture both landscape and portrait panoramic photos with a 180 degree field of view. Shooting is easy, the resolution has been increased over the Mi 4i and the stitching takes less time to complete. The end result is unimpressive, but better than the 4i – the resolution is about 4000x1240px (or 4000×680 in landscape) and the image quality is slightly above average – there is enough detail, no awful stiches and accurate enough colors. The dynamic range could have been better though.


Xiaomi Mi 4c panorama samples – portrait mode (top) and landscape shooting (bottom)
Xiaomi Mi 4c features a 5MP front-facing camera for high-res selfies. The images come out soft with average detail, but will do for Facebook or similar social networks.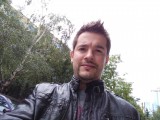 5MP camera samples taken with the front camera
The Xiaomi Mi 4c is more than capable of pulling its own weight in our Photo Comparison tool. You can see it puts up an excellent fight against the other snappers we've tested and comes on top even against some far pricier options.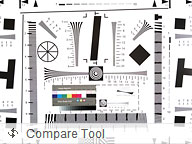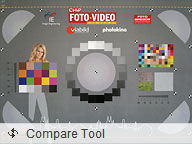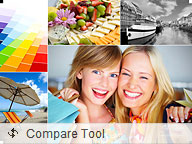 Xiaomi Mi 4c in our photo quality comparison tool
1080p video recording
Xiaomi Mi 4c camcorder has the same UI as the still camera. It supports slow-mo (the result is a 720p@30fps video) and time-lapse videos with customizable snapping interval.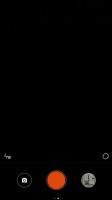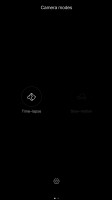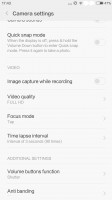 Camcorder UI
The Xiaomi Mi 4c is capable or recording up to 1080p@30fps. The bitrate of the video recordings is poor at about 15 Mbps, while audio is captured at 96 Kbps with 2 channels (stereo).
The resolved detail in the videos is modest at best. The colors and contrast are good and the framerate is smooth and consistent at 30fps. The dynamic range is above average.
And here is a 1080p video we've uploaded on YouTube.
You can also download the 1080p video sample taken straight off the Xiaomi Mi 4c.
Here the Xiaomi Mi 4c enters our video comparison tool. There are plenty of 1080p camcorders you can compare it with. It resolves an average level of detail, but contrast and colors are good.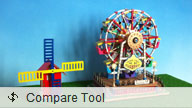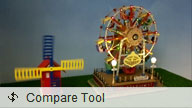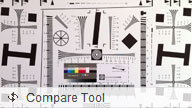 Xiaomi Mi 4c in our Video quality comparison
8. Web browser and other apps
MIUI Browser
The Xiaomi Mi 4c comes with the feature-rich MIUI Browser with flat looks. It does a great job at browsing, it comes with native ad-block and data saver, supports downloads, there is a night mode, too. It is as almost as fast as Chrome, and now supports Find on Page.
It also offers a built-in Reading mode, which isn't available in Chrome. It enlarges the text font and strips away unneeded elements, leaving only the article you are reading in focus.
The aforementioned Night Mode, which is something we really miss in Chrome. It inverts the background and font colors and is easier on the eyes at dark rooms. Not that the Mi4c really needs it as its minimum brightness level.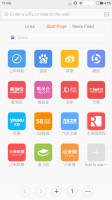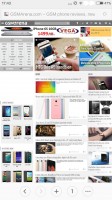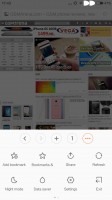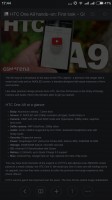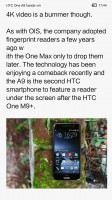 Mi Browser • Night Mode • Reading Mode
Other pre-installed apps
The Xiaomi Mi 4c offers a great file managing app called Explorer, which lets you browse the files in its internal storage and groups them by type.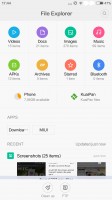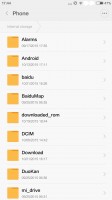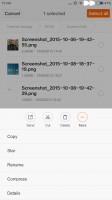 Explorer
The MIUI v7 also offers a Security app. It can scan your phone for malware, manage your blocklist, manage or restrict your data usage, configure battery behavior, clean some RAM, it can also manage the permissions of your installed apps.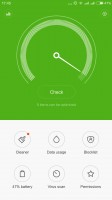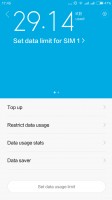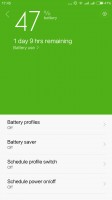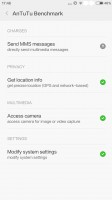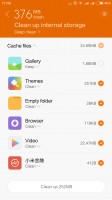 Security app
The custom and now flat Calendar looks good, syncs with your accounts including Google, and offers Day and Month views.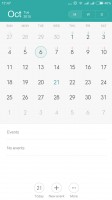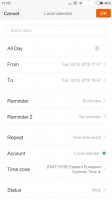 Calendar
There are also the standard sound recorder, notes, flashlight, calculator, clock, and weather apps, among others, that are a given in any self-respecting Android package nowadays.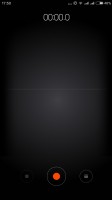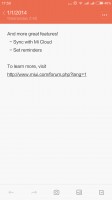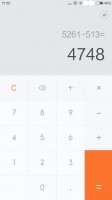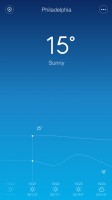 Voice recorder • Notes • Calculator • Weather
We really liked the Compass app. It has very nice and clean interface, shows the directions and doubles as level. If you lift the phone up then you'll get a nice augmented reality view with real-time directions.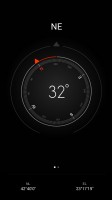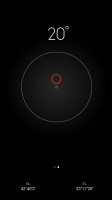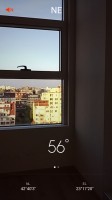 Compass app – compass, level, VR directions
Once again, if Google Maps, Drive, or any other Google-related app isn't installed on your unit, you can get it for free from the Play Store.
9. Conclusion
Final words
We aren't sure if the Xiaomi Mi 4c was a necessary upgrade over the Mi 4i, but we are still glad for its existence. The Mi 4c has a lot going on for it – it is beautiful and comfy, it punches above its class when it comes to performance, it has an amazing still camera and great MIUI 7 interface.
Xiaomi stuck to its signature design, which might be somewhat refurbished already, but still plays a rather important role for the good sales of each Xiaomi smartphones. The attention to detail though was switched towards the performance, camera, connectivity and battery. And the Mi 4c delivers in each of those department.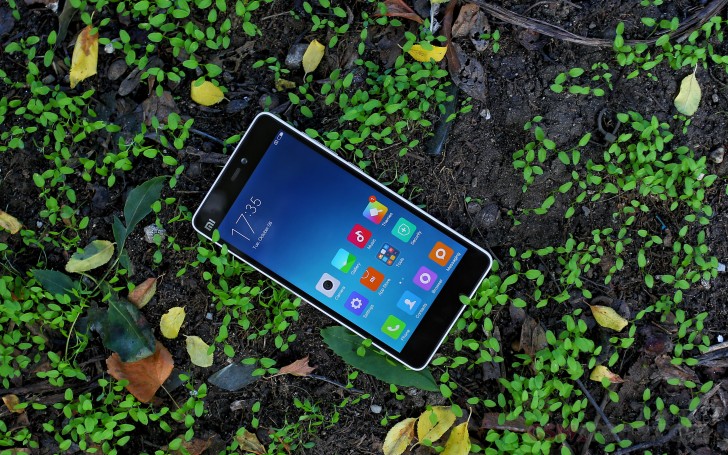 The Snapdragon 808 is perfectly equipped for handling 2K and 4K content so having this beast under a 1080p display is a guaranteed performance. The enhanced connectivity package including IR blaster, wider LTE coverage, Quick Charge and USB Type C port is welcome. We are yet to see the benefits of the new connector though – the upcoming Android 6.0 Marshmallow native USB Type-C support will be delivered later on (MIUI 7 supports some of the functions) and the range of adapters and accessories is still scarce.
Finally, the camera got a nice performance boost – the image quality is top notch, the panoramic photos come in higher resolution and the video quality has been improved.
Xiaomi Mi 4c key test findings
Build quality is very good, the matte finish is excellent, though the reused design may be the reason the phone has lost some of its character.
The display is quite decent: it isn't among the brightest we've seen, but offers very deep blacks, very good viewing angles and contrast. The sunlight legibility is above average.
Battery life is passable, let down by the standby performance.
Comes with rich wireless and wired connectivity options, including IR blaster and dual-SIM support. USB Type-C port is welcome, though it has a long way until it becomes a sought after feature.
MIUI 7 is a clean and light on top of Android Lollipop launcher, has rich customization options.
The flagship-grade Snapdragon 808 chipset is a real treat for the class, offers blazing fast processing and graphic performance on the 1080p display. The 2GB/3GB of RAM are sufficient.
Video player supports every common video codec and AC3 sound but has no subtitle support.
Audio quality is nicely clean but has average loudness in headphones
Camera photos are amazingly rich in detail, with high dynamic range, great contrast, lively colors and accurate white balance. The noise levels are reasonably low.
The 1080p video samples are decent but not as impressive.
Going through the available alternatives, the Sony Xperia M5 seems like a perfect match for the Xiaomi Mi 4c, though it costs double. The Sony's most recent water-proof midranger comes close to the processing power of the Xiaomi Mi 4c thanks to the popular MediaTek Helio X10 chip. Its main camera offers higher resolution photos and videos, but the quality of the still pictures and panoramic shots is not on par with the Mi 4c.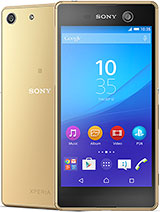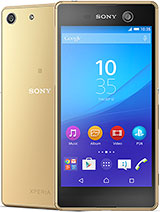 Sony Xperia M5 • Sony Xperia M5 Dual
The 5.5″ Redmi Note 2 is the one you should be looking for if you want a bigger display. While it can offer similar performance and display quality, its camera is only average. If the Mi 4c for some reason isn't available in your country, you can save a few bucks by opting for the Mi 4i – you'll lose the more powerful chipset and USB Type-C port, but the rest is pretty much the same.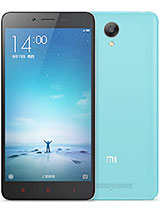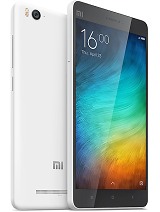 Xiaomi Redmi Note 2 • Xiaomi Mi 4i
The 5″ Samsung Galaxy A5 is lesser in every way but the size, yet it will offer you the magic of the AMOLED screens and the beauty of the metal frame and its chamfered edges. The camera quality is a good match to the Mi 4c, but the horsepower under its hood doesn't even come close.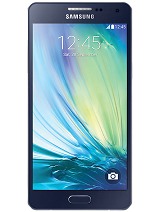 Samsung Galaxy A5
Finally, the Motorola Moto X Play should get you excited enough to consider it before the Xiaomi Mi 4c. It has a bigger 5.5″ display, a smooth Snapdragon 615 chip with an octa-core processor, a higher resolution camera, microSD expansion, attractive design and lightning-fast Android upgrades. It costs about the same as the Mi 4c and if the latest version of Android is important to you and you don't mind the bigger screen, you can definitely give it a consideration.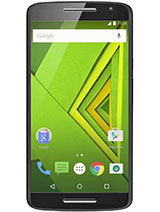 Motorola Moto X Play
The Xiaomi Mi 4c is one of the few powerful, yet compact devices. They are slowly becoming a dying breed and the ones that remain either command a serious price premium or come with a bag full of compromises. The Mi 4c is neither of those two. Getting one SIM free comes with a price as reasonable as they get. And best of all, some of its aspects such as the still camera are so surprisingly good that they can put to shame well established flagships in a snap.
(gsmarena.com)