1. Introduction
Samsung is flying high on the wings of its flagships success, but it hasn't turned its back on the entry-level market. The Galaxy J2 is the latest affordable smartphone by Samsung, having its sight on strengthening Samsung's push for low-end market dominance. The Galaxy J5 and the more distant Galaxy J1 were rather successful previous endeavors in this segment and history is quite likely to repeat itself with the Galaxy J2. If our readers' immense interest is to be the judge of that, Samsung is ought to pop the champagne early.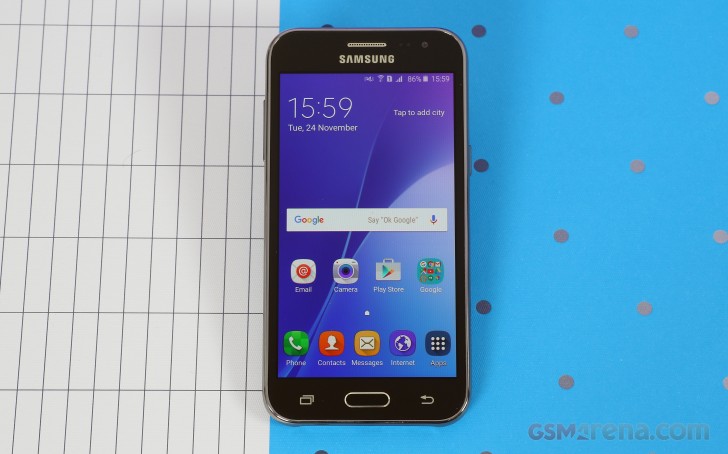 The Galaxy J2 follows a simple recipe – cut corners wherever possible, but keep user experience as solid as possible. Samsung has been in this particular kitchen far too long and this latest dish isn't undercooked.
It all starts with a solid foundation that is the in-house made Exynos 3475 chipset and 1GB of RAM. This configuration runs Android 5.1.1 Lollipop effortlessly and secures 4G data speeds – although it does skimp on the FullHD video recording. The user experience is delivered on a 4.7″ Super AMOLED panel – an adequate size for a 2015 smartphone and you know us – we're suckers for AMOLED technology.
Where the Galaxy J2 falls short is the resolution of the said screen. It is a qHD one (960 x 540 pixels) and we sure hope it's not a deal breaker in this price range. Let's check out what else you're getting for the money.
Key features
4.7″ Super AMOLED display with qHD resolution; 234ppi
Samsung Exynos 3475 chipset; quad-core 1.3GHz Cortex-A7 CPU; Mali-T720 GPU; 1GB of RAM
5MP main camera with a LED flash, auto-focus; 720p video capture at 30fps
2MP front-facing camera, 480p video at 30fps
TouchWiz UI on Android 5.1.1 Lollipop
8GB of built-in storage; microSD expansion slot
Dual SIM, LTE Cat.4, Wi-Fi 802.11n, Bluetooth 4.0, GPS, FM radio, microUSB
Dual-microphone active noise canceling
2,000mAh removable battery
Main disadvantages
Unremarkable, derivative design language
Low resolution screen
Connectivity lacks dual-band Wi-Fi
The Galaxy J2 suffers from similar drawbacks as many of its competitors in the low-end smartphone market. Nevertheless, the Super AMOLED display is a welcome upgrade from the previous generation Galaxy J1. The user experience is possibly further enhanced by Android 5.1.1 Lollipop running on the modest, yet decent enough Exynos 3475 chipset.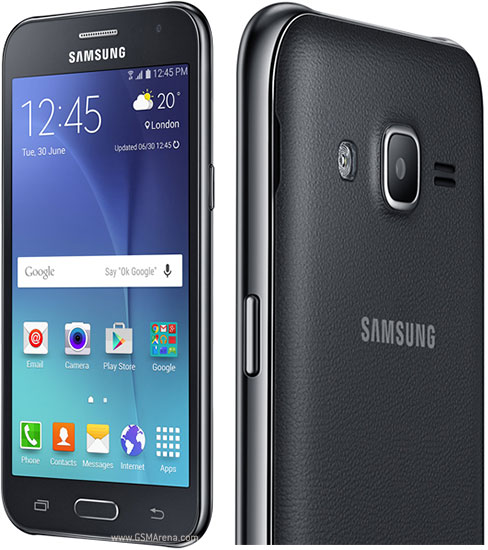 Charming customers with a solid user experience and a familiar Samsung build quality won't be enough, though. In this segment price is king and the company isn't fresh out of college to ignore that so the Galaxy J2 is competitively priced on its target Asian markets at around $125/€110.
Join us as we're about to explore the Samsung Galaxy J2 further and see if it's the bestseller in disguise some are pitching it to be.
2. Unboxing, 360-degree spin, design and build quality
Unboxing the Samsung Galaxy J2
The Samsung Galaxy J2 comes in a standard packaging with the usual accessories. Customers get a charger with an undetachable microUSB port, a separate microUSB cable for data transfers and a pair of headhpones.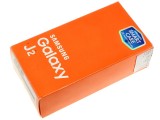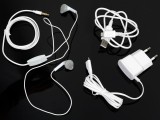 The Galaxy J2 retail box
Samsung Galaxy J2 360° spin
The Galaxy J2 measures 136.5 x 69 x 8.4 mm – a perfectly reasonable footprint for a device of this class. It's thinner than the majority of its competitors and at a weight of 129g – lighter, too. Apart from its physical dimensions, the 3D spin of the phone will hardly surprise anyone in terms of looks.
Hardware
One of our major gripes with the Samsung Galaxy J2 is that it looks overly familiar to many previous company smartphones circa the Galaxy S III era. In terms of looks it's nothing bold. On the contrary, Samsung is moving forward with its J-series strategy and bets on a safe, proven design we first saw in 2013. The design wasn't particularly striking back then when it was introduced with the S III and is decidedly long in the tooth now.
You will neither love it, nor really hate it. We would've loved for Samsung to try something different for its 2015 J-series of devices, but alas. Where some manufacturers try to captivate customers in the budget-oriented market with flamboyant, bold and cool design, Samsung bets on the safe move. We can't really blame them, but we just wished we saw something different this time around
As a result, what we have with the Galaxy J2 is Samsung betting on a safe horse. The phone has taken a lot of design cues from previous generation flagship devices.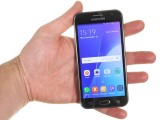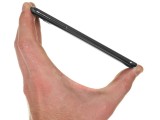 The Galaxy J2 in the hand
Unmistakably Samsung, the Galaxy J2 relies on an entirely plastic body with soft edges. The faux leather back is a nice throwback to the Galaxy S IV, but isn't as nice to feel. It's up to you decide if it all feels a bit tacky, but we quite like the look of the phone.
The controls configuration is going to feel familiar with anyone who's even owned a Samsung phone. The volume rocker is on the right, while the Power/Lock key is on the right. Below the display is a big physical home button surrounded by capacitive Task switcher and Back buttons on the left and right sides.
The keys offer great tactile feedback and are comfortable to use.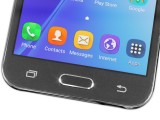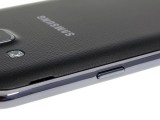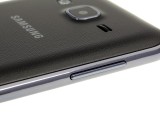 The Galaxy J2 features intuitive controls
On the front, there's a 4.7″ qHD display with fairly large bezels. Just like the Galaxy J5, Samsung has skimped on the ambient light sensor or a notification light.
Above the display, the Galaxy J2 sports a proximity sensor, an earpiece and a 2MP camera. Unlike the Galaxy J5, there's no LED flash to join it here.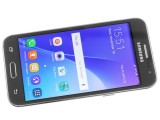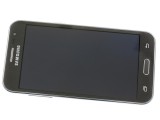 The qHD display of the Galaxy J2 • No LED flash at the front
Turn the phone around and you would see the 5MP main camera placed in the center with the single LED flash on its left and a mono-speaker on the right side.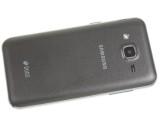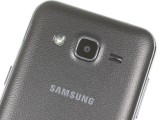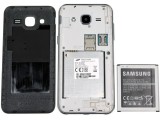 The back of the phone • You can remove the battery
The bottom of the Galaxy J2 houses the microUSB port and a single microphone pinhole. The 3.5mm audio jack is at the top.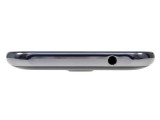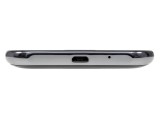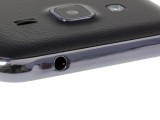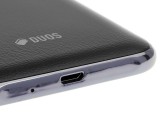 The 3.5mm jack and microUSB port
Popping the back cover open is an easy task and reveals the removable 2000mAh Li-Ion battery as well as the two SIM card slots (both microSIM) and a slot for a microSD card.
The Samsung Galaxy J2 isn't what you'd call a looker. What has passed as a nice design is now quite the cliché. That's not really a problem for many, we're sure. The important bit is that this hardware, albeit dull, is well put together and will hold the test of time.
3. Display, battery life, connectivity
Display
As we mentioned, the Galaxy J2 is built around a 4.7″ Super AMOLED screen. It packs modest qHD resolution, resulting in a pixel density of 234ppi. That's only a slight upgrade from the Galaxy J1 and its WVGA screen.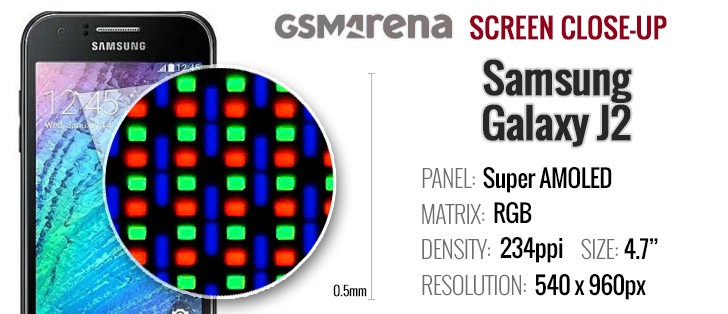 The Super AMOLED is a welcome upgrade over the TFT screen of the Galaxy J1. And while qHD resolution sounds archaic, it isn't really the deal breaker we anticipated. Part of this is due to the great contrast and vivid colors of the AMOLED panel, which help offset the low resolution a fair bit. Though the truth is that at this pixel density you could see the pixels on the UI elements with your bare eye.
At its maximum brightness setting, the Samsung Galaxy J2 display pumps out 346nits of brightness and that's about you would expect from most AMOLED screens. There is no automatic brightness control so in bright sunlight conditions you'd have to manually enable the Outdoor mode, which will stay on only for a limited amount of time and it will drive the screen all the way up to 480nits and also increase saturation a bit.
Speaking of saturation, at the normal brightness setting, the Galaxy J2 offers color rendition of average accuracy. With an Average DeltaE of 6.2 and a maximum DeltaE among a sample of the primary colors plus black and white, the screen on the J2 is far from color accurate. It would need an average deviation of only 3-4 to qualify of that.
So yeah, it may not be chart topping, but display colors are a matter of personal taste and perception so if you don't need calibrated color output, you will probably be quite happy with what the Galaxy J2 provides.
Display test
50% brightness
100% brightness
Black, cd/m2
White, cd/m2
Contrast ratio
Black, cd/m2
White, cd/m2
Contrast ratio
Samsung Galaxy J2
0.00
177
∞
0.00
346
∞
Samsung Galaxy J2 outdoor
–
–
–
0.00
480
∞
Moto G 3rd gen max auto
–
–
–
0.53
539
1017
Moto G 3rd gen max manual
0.23
225
1000
0.43
430
1009
Xiaomi Redmi 1S
0.08
158
1437
0.45
615
1370
Xiaomi Redmi Note 2
0.17
162
953
0.492
467.00
953
Sony Xperia E4
0.28
205
737
0.55
430
787
Sony Xperia E4g
0.27
256
948
0.61
587
969
LG G2 mini
0.12
91
752
0.52
398
748
Samsung Galaxy Core Prime
0.17
181
1115
0.41
462
1063
In broad daylight, the screen remains perfectly legible. It's as good as say a Galaxy Alpha or a Galaxy S4. You can boost that even higher with the Outdoors mode, which lifts the Galaxy J2 screen to one of the best we've tested in this category. Mind you, the outdoors mode reduces the contrast a fair amount.
Sunlight contrast ratio
Nokia 808 PureView : 

4.698

Samsung Galaxy Note 4 : 

4.033

Apple iPhone 5 : 

3.997

Samsung Galaxy Note 3 : 

3.997

OnePlus X : 

3.983

Samsung Galaxy A5 : 

3.895

Samsung Galaxy J7 outdoor : 

3.879

Samsung Galaxy A8 : 

3.859

Apple iPhone 6 : 

3.838

Motorola Moto X (2014) : 

3.816

Samsung Galaxy Note Edge : 

3.799

Apple iPhone 6s : 

3.783

Samsung Galaxy J2 : 

3.235

Samsung Galaxy mini 2 : 

1.114
Samsung Galaxy J2 battery life test
The Samsung Galaxy J2 comes equipped with a 2000mAh battery, which as we mentioned is removable. We tested the dual SIM version of the phone and with both SIM slots operational, the phone managed an endurance rating of 64 hours. Naturally, you can get slightly better results with just one SIM card in.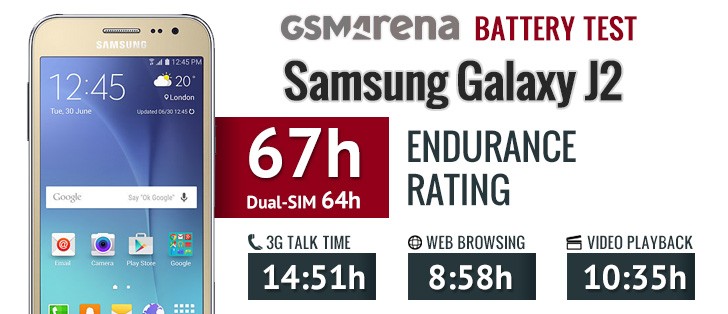 The talk time of little under 15 hours is satisfactory, considering the size of the battery. We would've liked to see the phone do better in terms of web browsing, but perhaps the predominantly white web pages we use in our web browsing tests are taxing on the AMOLED screen power consumption.
In any case, the Galaxy J2 will last you a full day and have something to spare on the next morning.
Our proprietary rating denotes the number of hours the phone will be operational if you are to make an hour of 3G talks, web browsing and video playback per day. Such usage pattern is of course entirely artificial, but we've established it so our battery results are comparable across devices.
The proprietary score also includes a standby battery draw test, which is not featured in our battery test scorecard but is calculated in the total endurance rating. Our battery testing procedure is described in detail in case you want to learn more about it.
Connectivity
The Samsung Galaxy J2 comes in both single SIM and dual SIM configurations. In the latter, you get dual SIM standby, but only one active cellular connection at a time.
The phone supports quad-band GSM 850 / 900 / 1800 / 1900 MHz, multi-band 3G (model and market dependent) on both slots.
LTE Cat.4 is supported for downlink speeds of up to 150Mbps and uplink speeds of up to 50Mbps, which is great for a phone in this price range.
Local connectivity is duly covered with 2.4GHz Wi-Fi 802.11 a/b/g/n/ with hotspot support. Bluetooth v4.0 is on board as well, and so is GPS with A-GPS and GLONASS. Understandably, NFC is missing here.
4. User interface
The Samsung Galaxy J2 runs Android 5.1.1 Lollipop with the usual customization provided by TouchWIz UI. Samsung's proprietary user interface has become a lot snappier than before. Looks have also been improved compared to previous iterations.
The lockscreen follows Android trends with a list of notifications and a couple of shortcuts – dialer and camera. Sadly, the Galaxy J2 doesn't support the handy camera shortcut of double pressing the Home button.
What's also missing is the feature to add weather information on the lockscreen. That's something the majority of other Samsung phones have and it's quite handy.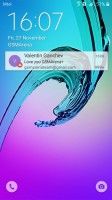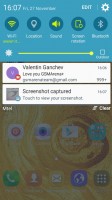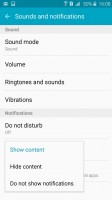 The lockscreen lacks weather • You can hide notifications on the lockscreen from prying eyes
You get the traditional Android locking methods on – swipe, pattern, PIN and password. There's no Private mode either, even though Private mode can be set to use only a password. Sadly, Samsung has omitted adding a Theme store to the Galaxy J2. The only customization you can make with the default TouchWiz launcher is changing the wallpaper.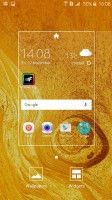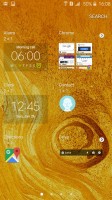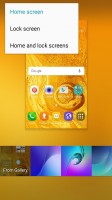 Changing the homescreen wallpaper
The homescreen is quite normal. You don't get Samsung's Briefing pane on the left which we've become accustomed to. You can add widgets from long pressing on the homescreen, but that's just about it.
Happily, the notification area is just as functional as it is on more expensive Samsung phones. It has one scrollable row of quick toggles with some displaying text underneath – like the name of the Wi-Fi network you're connected to. The only way to view all toggles is to hit the edit button.
The brightness slider is below the toggles. Instead of an Auto toggle it has an Outdoors mode that temporarily boosts the brightness (it will be switched off automatically later to preserve battery).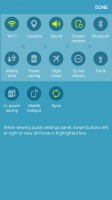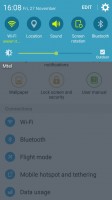 The notification area looks the same but doesn't work the same • changing the brightness
The Samsung Galaxy J2 had a screen worth of apps drawer. Samsung tucked away Google's mandatory apps in a folder and placed its home-brewed alternatives up front. You can disable apps you don't want (but can't uninstall the TouchWiz ones).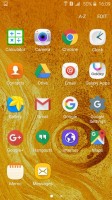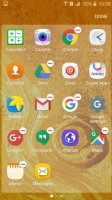 Pre-installed apps
The task switcher is the standard for Android 5.1 Lollipop. It displays a card-styled interface showing you currently and recently opened apps. You can clear them from the RAM, but that will make them slower to open afterwards.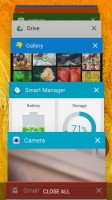 The ordinary app switcher
The Setting menu features Quick settings – a selection of the most used options you can use. Below that is the full list, though we prefer using the search function as the extensive features that Samsung has provided can be hard to track down among menus and submenus.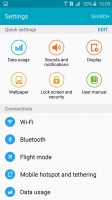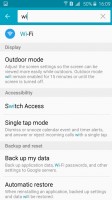 The settings menu takes it easy to navigate the many options it offers.
TouchWiz and Android were quite stable during testing. However, we encountered a lot of Wi-Fi disconnects on one of our networks. The problem didn't occur when we connected to another one.
5. Performance
Samsung equipped the Galaxy J2 with an Exynos 3475 chipset. It features a quad-core Cortex-A7 CPU alongside a Mali-T720 GPU. Both of them are dated pieces of hardware, but they get the job done fairly well. The 1GB of RAM is put to good use by the Android 5.1.1 OS and apps load relatively snappy.
The Cortex-A7 CPU is running at 1.3GHz – not it's maximum clock speed of 1.6GHz – but it managed to go through our CPU benchmarks okay. The Mali-T720 GPU was lagging behind compared to the more latest offerings on the market, but that's to be expected.
GeekBench 3
Higher is better
Lenovo K3 Note : 

4067

Meizu m2 note : 

2649

Moto G (3rd gen) 2GB of RAM : 

1589

Samsung Galaxy J5 : 

1418

Sony Xperia E3 : 

1118

Samsung Galaxy J2 : 

1083
AnTuTu 5
Higher is better
Lenovo K3 Note : 

46283

Meizu m2 note : 

32054

Moto G (3rd gen) 2GB of RAM : 

24293

Samsung Galaxy J5 : 

21422

Samsung Galaxy J2 : 

20344

Sony Xperia E3 : 

18336
GFX 2.7 T-Rex (1080p offscreen)
Higher is better
Lenovo K3 Note : 

15

Meizu m2 note : 

12

Samsung Galaxy J2 : 

8.1

Sony Xperia E3 : 

5.9

Moto G (3rd gen) 2GB of RAM : 

5.3

Samsung Galaxy J5 : 

5.2
GFX 2.7 T-Rex (onscreen)
Higher is better
Sony Xperia E3 : 

17.1

Lenovo K3 Note : 

15

Meizu m2 note : 

12

Moto G (3rd gen) 2GB of RAM : 

9.7

Samsung Galaxy J5 : 

9.3

Samsung Galaxy J2 : 

3.6
Basemark X
Higher is better
Lenovo K3 Note : 

5656

Samsung Galaxy J5 : 

4034

Meizu m2 note : 

3946

Moto G (3rd gen) 2GB of RAM : 

1866

Samsung Galaxy J2 : 

1683

Sony Xperia E3 : 

1577
Basemark OS 2.0
Higher is better
Lenovo K3 Note : 

984

Meizu m2 note : 

673

Samsung Galaxy J2 : 

358
Basemark OS 2.0 (single-core)
Higher is better
Lenovo K3 Note : 

2990

Samsung Galaxy J2 : 

1805

Meizu m2 note : 

1709
Basemark OS 2.0 (multi-core)
Higher is better
Lenovo K3 Note : 

24538

Meizu m2 note : 

8105

Samsung Galaxy J2 : 

7295
We remained pleased with the phone's web browsing capabilities. The phone comes with both Google Chrome and Samsung's own web browser. We ran Kraken and BrowserMark on the latter and the results are quite positive. The Galaxy J2 managed to score very respectably due to its newer Android version.
Kraken 1.1
Lower is better
Lenovo K3 Note : 

10712

Moto G (3rd gen) 2GB of RAM : 

12272

Samsung Galaxy J5 : 

14435

Meizu m2 note : 

14462

Sony Xperia E3 : 

16059

Samsung Galaxy J2 : 

16500

Microsoft Lumia 535 Dual SIM : 

26981

Microsoft Lumia 532 : 

27156
BrowserMark 2.1
Higher is better
Samsung Galaxy J2 : 

2235

Lenovo K3 Note : 

1554

Moto G (3rd gen) 2GB of RAM : 

1359

Samsung Galaxy J5 : 

1236

Sony Xperia E3 : 

1044

Meizu m2 note : 

656

Microsoft Lumia 532 : 

526

Microsoft Lumia 535 Dual SIM : 

480
The Galaxy J2 doesn't top any charts when it comes to performance, but that's to be expected. However, it will not leave you hanging and it actually offers quite an enjoyable user experience. Hopefully, the phone gets the Android 6.0 Marshmallow update for an even more refined experience.
6. Telephony, messaging and text input
Phonebook
The Samsung Galaxy J2 has a strong reception and good in-call audio. It comes with either one or two SIM card slots (both are micro), the Duos version has dual-standby. Only one card has access to 3G and 4G networks, the other is for 2G calls.
The call log is visible behind the keypad (you can hide that to view the full list) and it shows which SIM was used to place/take the call. You can also filter the log by which SIM was used. The other two tabs show your favorite contacts and all you contacts.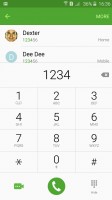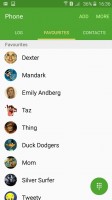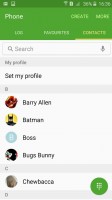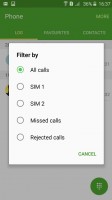 Dialer • call log • favorites
The Phonebook is a list of contacts with a search field and an alphabet index. The contact info card has been cleaned up and shows the contact image (you can swipe down to view it fully), below that are the phones and emails with quick buttons to call/send message.
Here you'll also find the latest messages and calls with that contact. The View more toggle displays all the additional info. You can swipe left to call a contact straight from the list, right to send them a message.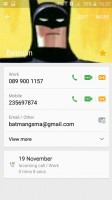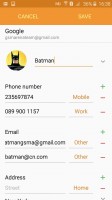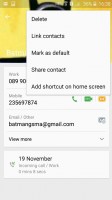 The phonebook reminds you the last chat you had with a contact
The built-in call rejection feature lets you block calls from certain numbers or all numbers not in your phonebook. Do not disturb mode can be scheduled on select days and during certain periods of the day. You can set it to make an exception for certain notifications, including allowing only calls from your favorite contacts.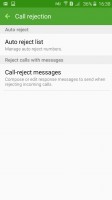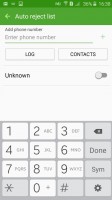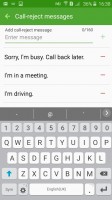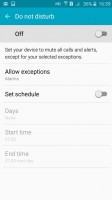 Blocking spam calls • Do not disturb mode
The single loudspeaker on the Samsung Galaxy J2 proved rather impressive. It scored better than the Galaxy J7 and the LG Nexus 5, which only scored Below Average. The Galaxy J2 is sure to be heard with a Good score.
| | | | | |
| --- | --- | --- | --- | --- |
| Speakerphone test | Voice, dB | Pink noise/ Music, dB | Ringing phone, dB | Overall score |
| LG Nexus 5X | 61.2 | 65.8 | 61.7 | Below Average |
| Samsung Galaxy J7 | 63.0 | 62.1 | 66.6 | Below Average |
| LG G2 | 65.7 | 62.2 | 66.2 | Below Average |
| LG G2 mini | 65.2 | 67.7 | 64.6 | Below Average |
| OnePlus X | 65.9 | 66.3 | 70.7 | Average |
| Samsung Galaxy J2 | 67.7 | 75.6 | 64.8 | Good |
| Samsung Galaxy S5 mini | 73.5 | 67.7 | 78.7 | Very Good |
| Motorola Moto G 3rd Gen | 75.7 | 69.6 | 75.9 | Very Good |
Messaging
The default messaging app is Samsung's own Messages. It has a clean looking UI and lets you can customize font size, backgrounds and speech bubble style. You can use pinch zoom to change the font size in a conversation thread. We didn't find any custom wallpaper/bubble styles though.
Receiving a new message displays a popup that lets you view or quickly reply to a message, a handy functionality that Hangouts lacks.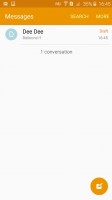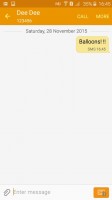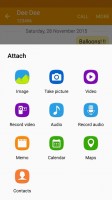 The messages app handles multimedia attachments per thread
A built-in spam filter weeds out messages from select numbers or containing certain phrases. You can also schedule messages to be automatically sent later (so you don't forget).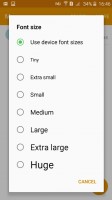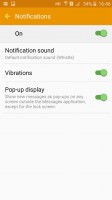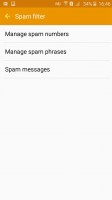 Customizing the look • fighting spam
The Samsung-modified Email app looks almost identical. The top row is a shortcut to show emails only from just priority contacts or you can view a combined inbox if you have multiple accounts added.
The Gmail app also handles multiple accounts – even ones not on Gmail – and adheres more strictly to Material design principles. Add push notifications and we end up using it more often than the Email app.
The Samsung keyboard features a dedicated numbers row. Due to the Galaxy J2's screen size, you can't can tweak the size of the keyboard.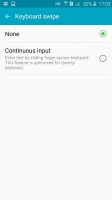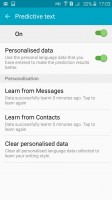 Teaching predictive text
It can update its database with popular words weekly and learn from your messages and contacts. Swiping can be set to move the text cursor or as an input method. Unfortunately, there's no floating mini keyboard though, it used to come handy on bigger devices (comfy for thumb typing).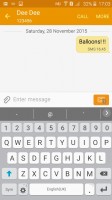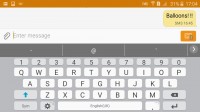 The Samsung keyboard
7. Gallery, media players, audio quality
Gallery sans wireless features
The TouchWiz gallery has been borrowed from the Galaxy flagships (with a reduced feature set). The default view shows photos grouped based on time. Thumbnails are shown on a clean white background and you can change their size with a pinch zoom.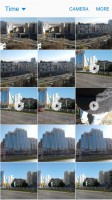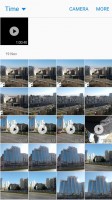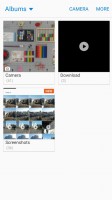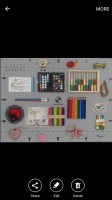 Gallery
Editing tools include simple things like cropping and making collages, you can go into the Photo editor for more advanced editing options (note that you have to download those, they wasn't pre-installed). There's no support for online galleries though.
The Share button allows you to send a photo to a wireless printer, but the DLNA/TV sharing functionality is missing.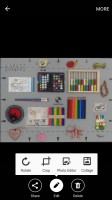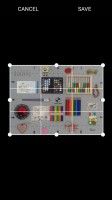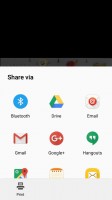 Editing a photo • sharing a photo
Only Google Play Music
Samsung's TouchWiz music player was one of the most feature-rich apps, but Samsung dropped it in favor of Google Play Music. This means no Sound Alive, not even an equalizer.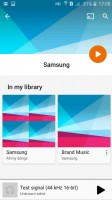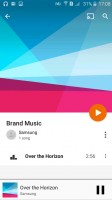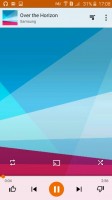 Only the standard Google Play Music is provided
It's a capable player for offline music play, it does online streaming too. You can bolster your music collection with stuff from the Google store too.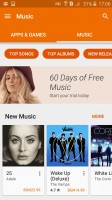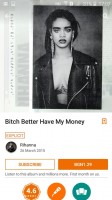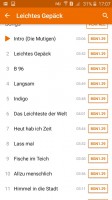 Shopping for a new album
The Samsung Galaxy J2 also features an FM radio, a rarity on Galaxy phones these days. It can record radio broadcast (subject to local laws) and provides an alternative to your music collection or internet "radio".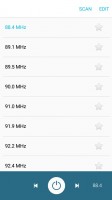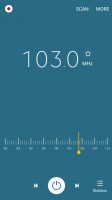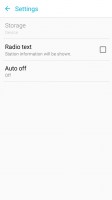 FM radio with broadcast recording
Video player
The video player is similar to the gallery. It supports all kinds of video file types and codecs, up to 4K 2160p encoded with the new H.265/HEVC codec. As usual, multi-channel audio (AC-3, DTS) is not supported out of the box.
The pop-up video player is gone, but you can still beam can beam the audio over Bluetooth. There are extensive subtitle settings with adjustable font and text size, text color, edge and background. Multiple presets are available and you can make your own.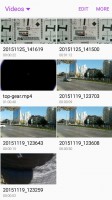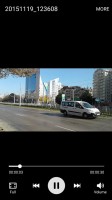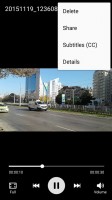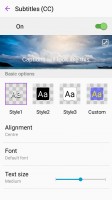 Browsing videos • subtitles and other settings
Audio output is very clean, decently loud
The Galaxy J2 started off very well in our audio quality test. When connected to an active external amplifier, the smartphone showed average volume levels and excellently clean output for one of the better showings out there.
There's little distortion when you plug in a pair of headphones too, which is quiet impressive for the price range. Stereo crosstalk rises a moderate amount but the other readings remain as good as they were and loudness stays unchanged. All in all a very solid performance by the Samsung smartphone.
| | | | | | | |
| --- | --- | --- | --- | --- | --- | --- |
| Test | Frequency response | Noise level | Dynamic range | THD | IMD + Noise | Stereo crosstalk |
| Samsung Galaxy J2 | +0.05, -0.25 | -93.0 | 93.0 | 0.031 | 0.029 | -92.8 |
| Samsung Galaxy J2 (headphones attached) | +0.03, -0.16 | -93.2 | 93.2 | 0.0042 | 0.056 | -58.9 |
| Meizu m1 metal | +0.02, -0.12 | -93.6 | 93.5 | 0.0016 | 0.0068 | -93.9 |
| Meizu m1 metal (headphones attached) | +0.03, -0.16 | -93.2 | 93.2 | 0.0042 | 0.056 | -58.9 |
| Oppo R1x | +0.01, -0.04 | -93.5 | 92.9 | 0.0010 | 0.400 | -94.7 |
| Oppo R1x (headphones attached) | +0.22, -0.03 | -92.6 | 90.4 | 0.0029 | 1.144 | -69.8 |
| Motorola Moto E (2015) | +0.02 -0.06 | -90.8 | 91.1 | 0.0026 | 0.097 | -90.9 |
| Motorola Moto E (2015) (headphones attached) | +0.05, -0.06 | -90.2 | 90.7 | 0.0029 | 0.063 | -51.4 |
| Xiaomi Redmi 2 | +0.06, -0.04 | -94.8 | 95.9 | 0.026 | 0.016 | -95.8 |
| Xiaomi Redmi 2 (headphones attached) | +0.04, -0.06 | -94.0 | 91.0 | 0.039 | 0.053 | -70.0 |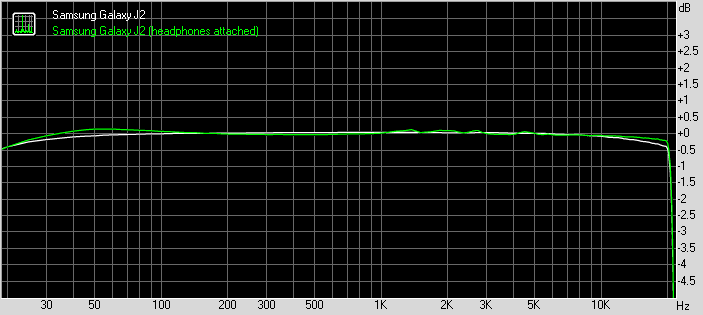 Samsung Galaxy J2 frequency response
8. Camera
Camera
The camera UI is pretty unified among Galaxy phones and the Galaxy J7 is no exception. It isn't as advanced as what you get on a Galaxy S or Note, all you get is sliders for ISO, exposure compensation and white balance but nothing on focus and shutter speed (the key settings for Pro mode, if you ask us).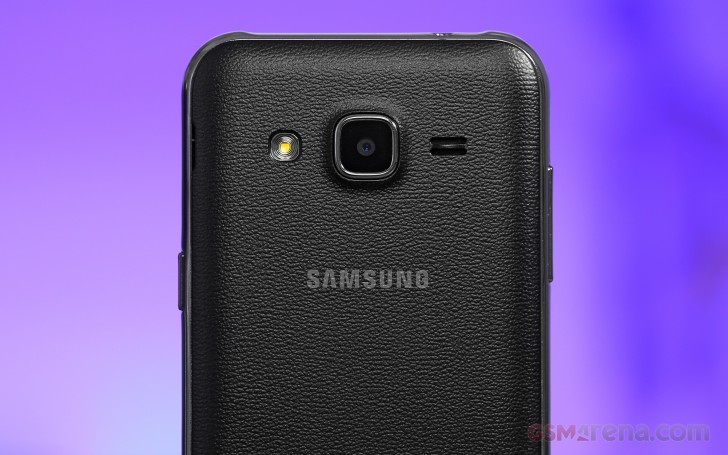 Hitting the Mode button gives you access to other goodies like Panorama, Continuous shot, HDR, Sound & shot and a couple of others. One the viewfinder you also get some additional options including color effects and metering.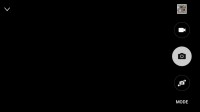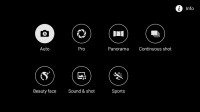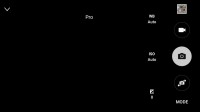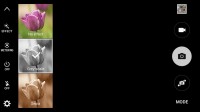 The familiar Samsung camera interface
The Galaxy J2 camera is a modest 5MP shooter and features an f/2.2 aperture. The front-facing camera is an even more modest 2MP snapper recording just 480p video.
The image quality of the main camera isn't anything spectacular. Colors are okay, but the dynamic range just isn't there to match. There's a fair amount of noise, as well.
The Galaxy J2's camera is also lacking in detail and if you want to make the best out of the camera, you better pick a very sunny day to do so. The shooter also tends to overexpose and as a result you can expect a lot of burn-ins in your photos.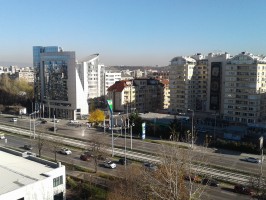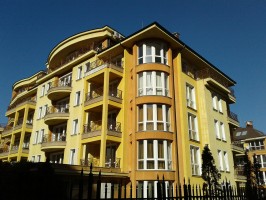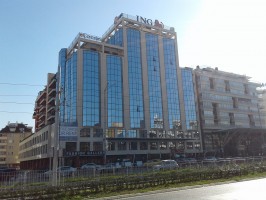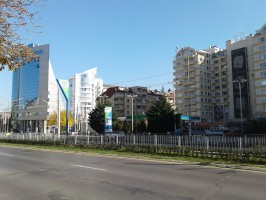 Samsung Galaxy J2 camera samples
The Galaxy J2 misses HDR shooting mode, but has panorama mode and it's decent. Vertical resolution is around 1,200px, which isn't much. At least the stitching is quite accurate, even though the camera takes shots on the slow side and moving objects are sure to make for some unwanted effects.

Samsung Galaxy J2 panorama
As you'd imagine the front-facing camera of the Galaxy J2 isn't nothing short of rubbish. You'd be better of pointing the main snapper and hoping for the best shot.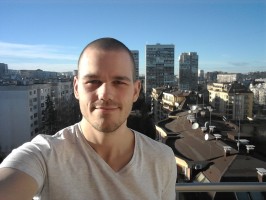 The selfie shooter isn't really good
Here's how the Galaxy J2 fares in our photo comparison tool.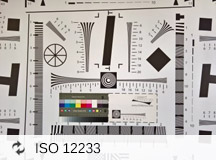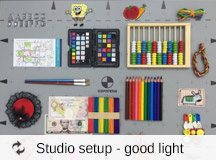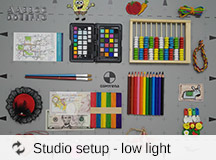 Samsung Galaxy J2 in our photo compare tool
Video quality
The Samsung Galaxy J2 shoots video in 720p at maximum 30 fps. The video itself isn't very good with lack of detail and mediocre dynamic range.
720p video recording is so 2013, but here's the Galaxy J7 against some other 720p shooters.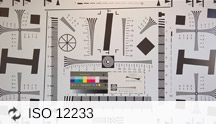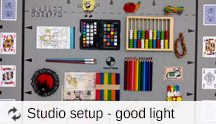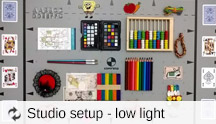 Samsung Galaxy J2 in our video compare tool: 720p resolution
9. Web browser, other apps
Browser and Google Chrome
While Samsung dropped its music player, it kept its custom browser. It supports multiple tabs (including incognito ones), but the option to sync tabs between devices is gone. There's no fingerprint sign-in either (obviously, since there's no fingerprint reader).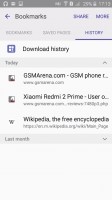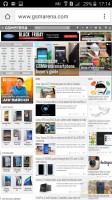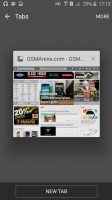 The internet app • switching tabs
Chrome comes on all Androids as part of the Play Services package. It can sync tabs (based on your Google account) and has the data-saving option of compressing pages before they are sent to the device. It will even automatically detect foreign language sites and offer to translate them.
Other preinstalled apps
Smart Manager shows even more collaboration and is a one-stop shop for maintenance of your device. It's divided into four parts. Battery shows estimated battery life remaining/time until charged and will warn you of abnormal battery usage. The Power saving and Ultra power saving modes can be activated from here.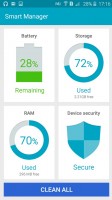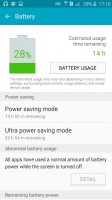 Smart Manager • Battery use • Ultra power saving mode
The Storage section leans on Clean Master to free up some storage by deleting unnecessary files. RAM closes running apps to free up RAM.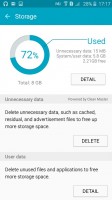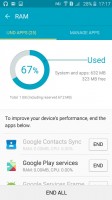 Cleaning up the storage • freeing up RAM
The fourth section is Device security. On most Samsung smartphones, this is where you find My KNOX, but on the Galaxy J2, it's replaced with anti-malware protection provided by Intel Security.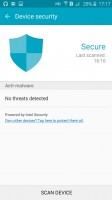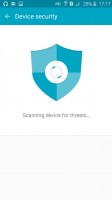 Scanning the phone for malware
S Planner is the familiar Samsung replacement for the Google calendar. Tapping on a day shows in Month view a preview of the scheduled events for that date. You can add a 7-day weather forecast and multiple calendars.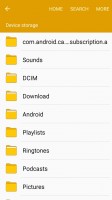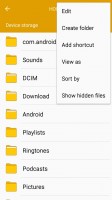 My files handles local and cloud (Google Drive) files
The Voice recorder app features a single mode – voice notes. The option to automatically transcribe them has been cut. You can write down notes yourself with the Memo app, which lets you add checklists, images and voice memos.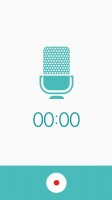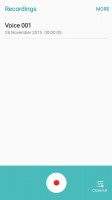 Voice recorder app • Memo app
10. Conclusion
Final words
The Samsung Galaxy J2 is a nice refresher from the plethora of the high-end smartphone we've been reviewing recently. The low-end spectrum isn't what we've been used to and the Galaxy J2 has a lot to do with the gear upshifting.
The extra-fine build quality and features-to-price ratio go to show just how much the industry has evolved from the olden days. The Galaxy J2 offers a bright and vivid Super AMOLED display, which just a year ago was something mid-rangers were starting to brag about. The qHD resolution, however, is ought to be a turn off for some who want at least a 720p smartphone.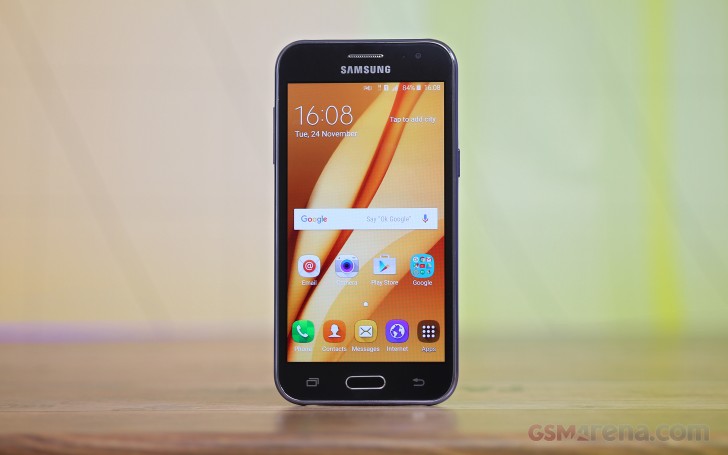 And we can't blame them, but Samsung has tried hard to make up for the low screen resolution. The Galaxy J2 has a solid battery life for one. The 2,000mAh battery fares well in both stand-by, talk and video playing, but isn't stellar when it comes to web browsing.
Then, there's the 5MP camera, which is limited to 720p video recording. It gets the job done, unlike the 2MP front-facing camera, which unless used in perfect lighting conditions will hardly get you a nice selfie.
Performance-wise, the Galaxy J2's quad-core A7 CPU is more than enough for browsing around the TouchWiz-enhanced Android user interface, web browsing and playing casual games. However, you'll find it annoying to switch between open apps as it can take a few seconds more than you're willing to wait.
Here's what the Galaxy J2 offers for your hard earned money.
Samsung Galaxy J2 key test findings
Good build materials that are made to last;
Vivid display with excellent contrast failed to excite us due to its low resolution and it's also surprisingly hard to clean;
The performance is good, but don't expect to play top-tier games;
Adequate battery life, which won't leave you reaching for an external battery at the end of the day;
Basic Android user interface experience, enhanced with just a dash of TouchWiz extras;
Built-in storage isn't enough, you would probably have to get a microSD card;
The loudspeaker is great and scored a Good score in our loudness test;
The 5MP camera produce nice photos, albeit with slightly subdued colors;
Video recordings have the same subdued colors but contrast is also low, unlike the level of detail.
The Galaxy J2 steps up the ante from the company's previous generations entry-level smartphones. At the same time it manages to be a step further than the competition. Let's check out what other companies offer in the same price range.
The Samsung Galaxy J2 is in the sub €150 category and is far away from the only option in the category. Samsung is facing serious competition in the value-oriented smartphone market more from China and less from its long-time rivals like LG, Motorola and even Sony.
However, in its own camp, there are some phones that are better value. For €50 more, you can grab the Galaxy J5, which has a nudge larger 5.0″ Super AMOLED screen with 720p resolution, faster Snapdragon 410 chipset and a better 1080p recording 13MP camera. If that's not enough, the selfie camera is way better than the J2's and is even accompanied by an LED flash.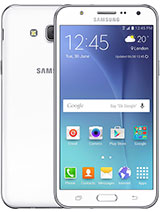 Samsung Galaxy J5
If you want something a bit more powerful, but not as big, there's last year's Samsung Galaxy Core Prime. It comes with a worse 4.5″ WVGA screen, but compensates with a Snapdragon 410 chipset. Its 2000mAh battery last even longer than the Galaxy J2's and you're paying considerably less.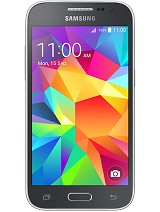 Samsung Galaxy Core Prime
The LG Leon is very similarly priced as the Galaxy J2 and rocks a WVGA resolution on a 4.5″ display. The Leon is slightly heavier with a 1,900mAh battery, but has a Snapdragon 410 chipset. The 5MP camera also records 1080p, which isn't a small feat in this price range.
LG also offers the Magna, a 5″ 720p smartphone with a Mediatek MT6582 chipset and Cortex-A7 quad-core CPU. It's certainly worth the €10-20 on top of the Galaxy J2's price.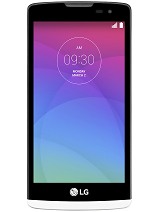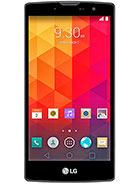 LG Leon • LG Magna
Sony has the Xperia E4 Dual and Xperia E4g Dual in the budget smartphone market. The Xperia E4g Dual sports a similar display and resolution as the Galaxy J2, but is powered by a MediaTek MT6732 chipset with a quad-core Cortex-A53. You should be aware that it carries a bit of a premium above Galaxy J2's price.
The Xperia E4 Dual is larger with a 5″ qHD screen and sports a quad-core Cortex-A7 CPU and 1GB of RAM. Its 5MP snapper records 1080p, while the front-facing camera does 720p.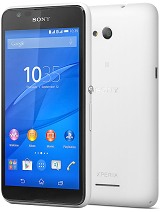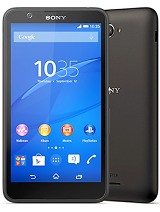 Sony Xperia E4g Dual • Sony Xperia E4
The Xiaomi Redmi 1s is an excellent alternative for nearly half the price. The phone features a 4.7″ 720p display with Asahi Dragontrail Glass protection and a bit dated, but dependable Snapdragon 400 chipset. In our review of the phone we found the 8MP camera to be great, but the phone seems to be stuck on Android 4.4 Kitkat. On top of that, it isn't the easiest job to get your hands on a Redmi 1s.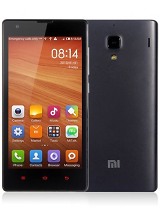 Xiaomi Redmi 1S
Microsoft's mid-range is perfect competition to the Galaxy J2. The Lumia 550 runs Windows 10, which has been substantially updated to offer a lot of customizability and features akin to Android. The phone comes with a 4.7″ 720p display and a Snapdragon 210 chipset with quad-core Cortex A7.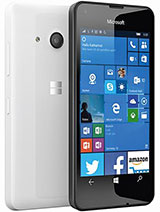 Microsoft Lumia 550
The Galaxy J2 is a worthy successor to the Galaxy J1, but as you saw, the competition never sleeps and Samsung will be pushed to put out more features for less money in its upcoming budget offerings. With a good build quality and battery life, the Galaxy J2 might be just the cheap Android you need to get the job done.
However, if you require more from your Android device, be it from performance standpoint or screen resolution, we advise you to wait it out or give the competition another long look.
(gsmarena.com)