ASUS ZenFone 3 is on the way but we've already known what it offers. So, let's see how Zen 3 competes with the beautiful, powerful and some months older Lenovo Vibe X3!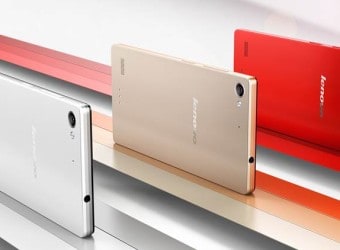 Great specification battle
About ASUS ZenFone 3 specs, the handset is said to come with 2 variants coded as Z012D and Z010DD. The first one is will have a pretty common 5.5-inch Full HD display, a Snapdragon 650 chipset, a 13MP rear camera, 3GB of RAM paired with 32GB of internal storage. Meanwhile, the other model, Z010DD, will pack a bigger 5.9-inch HD screen, a Snapdragon 615 chip, 3GB of RAM and the same 32GB ROM. So, to make the comparison more specific and clearer, we would like to only take Z012D into consideration because it boasts the same size as Lenovo Vibe X3 display, which also measures 5.5 inches with Full HD resolution.
Apart from the similar screens, other Lenovo Vibe X3 specs are much different. Specifically, it uses a Snapdragon 808 processor, 32/64GB ROM (expandable up to 128GB), and 3GB RAM to be basic. They are just a bit stronger than the Zen 3. Yet, if it comes to camera comparison, the Lenovo product is surely the champion here thanks to its 21MP main shooter working with an 8MP selfie one.
In general, we cannot deny that Lenovo Vibe X3 is the better smartphone here in terms of hardware. However, perhaps we also need to look at their prices to see which one is the more suitable device for consumers. Check out the following part for more information.
Price and availability
No doubt both phones are very good machines that can do any task you want. In case of focusing more on photography, the Lenovo product will be an ideal choice. Lenovo Vibe X3 price is 2,499 Yuan or about $385 for the 32GB version and 2,999 Yuan or about $460 for the 64GB. Though, if you need a decent but more affordable handset, Zen 3 can be the one. Despite no words made for official ASUS ZenFone 3 price, we are predicting it will not cost more than $250.
(pricepony.com.ph)
Comments
comments