Harley Davidson is expanding its lineup now with the electric LiveWire and the adventure touring Pan America, taking a different route from its solid and proven range of sportsters, cruisers and tourers. These are the bikes all riders will be drooling over, Harley fans or not. Complemented with the few sales of trikes, the number of Harleys on UK roads now totals over 60000 units.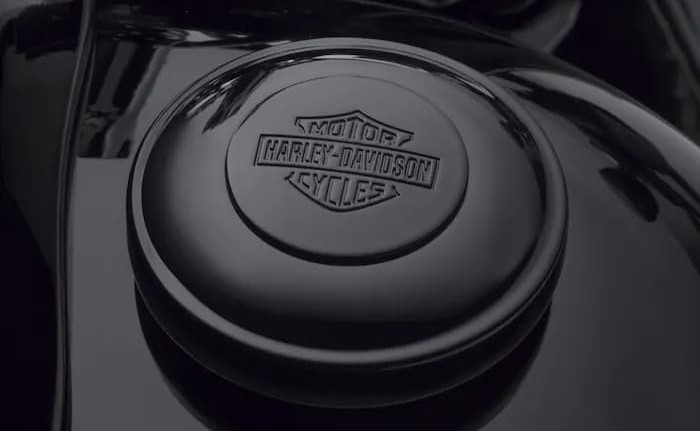 Numbers are growing daily, and riders are seeking ways to customise their bikes and add some personality. Like the bikes, Harley parts and accessories ooze quality and attention to detail, so are generally on the dearer side of things.
There are, however, scores of goodies that you can get your hands on and that won't break the bank. Some can add the needed style you're after, and be functional at the same time. Here's a list of Harley accessories and parts that you can get for £100 or less.
Fuel Caps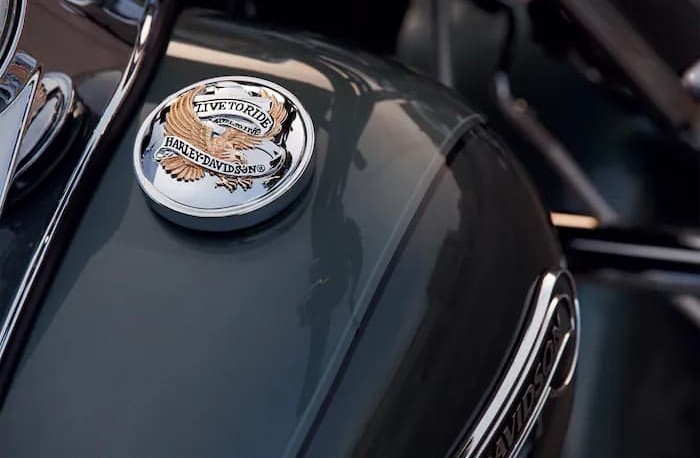 Fuel caps prevent mud, dust, grime, rain and other nasties from spoiling the fuel and subsequently wreaking havoc to the engine, otherwise, it's generally safe, though wholly not recommended, to drive without a fuel tank cap. Harleys can have a single cap, or dual right and left caps.
The OEM Harley gas cap on most bikes isn't anything to brag about. It's plain and dull and spoils the look of the fuel tank, and the bike in general. That said, you can always get an aftermarket Harley Davidson fuel cap cover as there are many options to choose from in varying designs.
Types of Caps
Left caps are often of the non-vented type, and have the added function of a fuel gauge. Right caps are vented, to keep the air pressure in the tank at optimal levels. They fit the tank in different ways. Screw-in options are popular, as are flush mount pop-up cap covers, or lockable caps with included console doors opened with the key.
Design
Materials and colour options abound too. Go for billet aluminium caps in the design you like, and in an anodised finish in chrome, black, gold or different colour combos. Polished or matte black steel caps are understated, and good for a classic look.
Simpler designs can be had for as little as £10, while something more elaborate, with better materials and pleasing to the eye, will set you back around £50. This is from well-established aftermarket brands, selling a ton of miscellaneous gear for the entire lineup of bikes, past and present.
Fuels caps for Harley bikes are sold for the appropriate models, to ensure they fit, sit nicely on the tank, and do the job.
Braided Fuel Lines
Fuel lines transfer the fuel from the tanks to the cylinders. Stock Harley lines, especially in older bikes, are of the rubber type, and mostly frowned upon due to lower quality which can also affect fuelling performance.
In this respect, braided steel fuel lines are better upgrades. They won't degrade or crack over time, as opposed to rubber lines where rubber particles can potentially do serious damage to the engine. And the more robust build keeps performance levels high, with the stainless steel dissipating the heat better. Steel lines also aren't affected by changes in the fuelling pressures, so you can run ethanol-based fuels without issue.
Another selling point is that they mean business and look quite nice. Hoses are all steel, being either chrome-plated for a little sparkle or donned with a black PVC coating. Valves and connections are also high-quality steel offerings, and there is a range of fuel line covers in interesting designs and colours to suit the whole assembly.
Consider inner hose diameters and total lengths to ensure a neat, purposeful fit. You'll find quality fuel lines in braided steel starting around £30, with average prices hovering around £50 from better brands.
Foot Pegs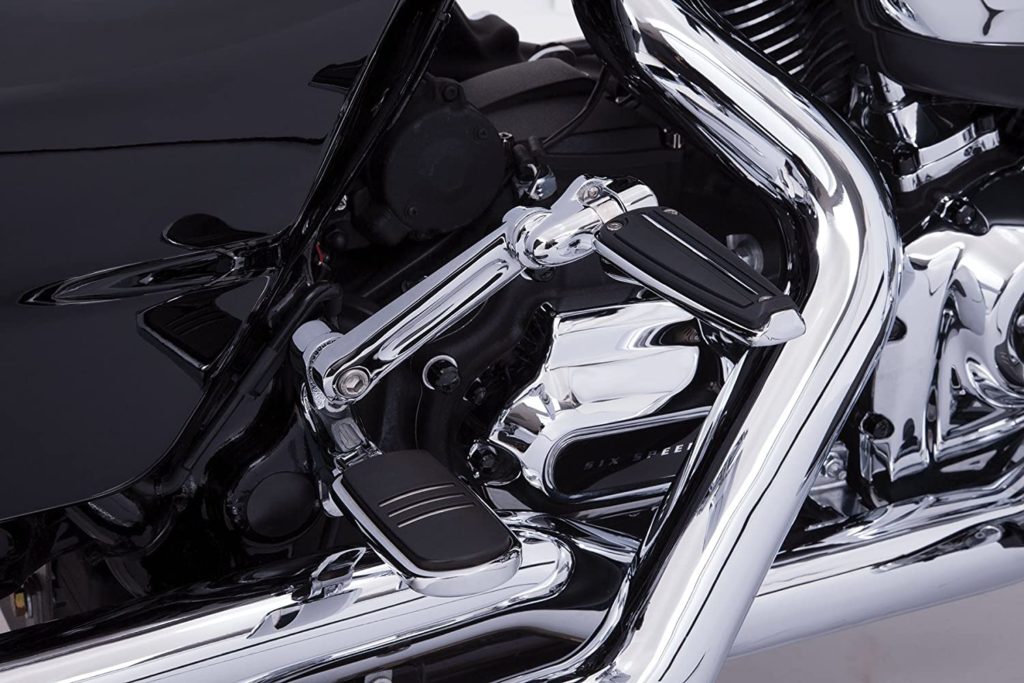 Footpegs on Harleys should be all about comfort. But also, of the right size and type to ensure ideal handling, posturing, and supporting your body weight in a standing position, in corners, or when manoeuvring. The right foot pegs will keep riders balanced and the bike stable at all times. And provide a place (besides floorboards) to place the feet.
Stock pegs can be replaced easily to suit your type of riding and provide the legroom you need. There are adjustable, folding, extended, highway, passenger, angled and footpegs to suit just about any rider. Some also come complete with integrated heel rests. Classic pegs are solid steel or billet aluminium and wrapped in rubber, while serrated or knurled all-metal pegs better grip boots.
Styling options will depend on designs and materials. Most are finished in chrome, matte or gloss black, and brass, but other colours are also available. Prices for a pair start out at just under £30, and more detailed options hover around £100. There's also a range of rubber pads, extensions, and mounting kits for the right fit.
Mirrors
Improvements to how the bike looks can also be done by replacing the stock mirrors. Here too Harley riders have a ton of options, in terms of designs, shapes and sizes, the materials used, where the mirrors fit on the bike, and mirror styles.
There are mirrors attached to the fairings and those that fit handlebars. Some can also have integrated indicators to remove clutter. Shapes range from circular, oval, cat eye, square, rectangle, teardrop, or any shape that meets the eye. Most are sturdy aluminium offerings with stainless steel mounts and optioned in either a clean chrome or black finish.
Mirrors are usually sold separately, but you can also find cheaper left and right combos. There's also a range of accessories like extensions, and adapters that help in mounting and getting them to the right position. Prices start out at around £20 for OEM replacements, while a more interesting and better-built mirror will set you back somewhere in the vicinity of 50 to 60 pounds.
Kickstands
These are the parts that support the weight of the bike, and any additions like bags or panniers, when the bike is parked. Harleys are meaty, and you'll need a kickstand to hold up at least 600 pounds, so look for quality build and high-strength steel. As with other OEM replacement parts, like a Harley Davidson fuel cap cover or changed-out pegs, kickstands can add a little more character to the bike, and draw some attention.
Consider overall lengths, with the standard Harley kickstands coming in at 11 inches, and the 12-inch extended variants and 10-inch kickstands for a lowered look. Here too you can get additional parts for more premium looks, like a kickstand hole cover or pad. Prices range from 40-odd pounds for a decent OEM replacement stand to £70-80 for brands higher up.