Pc cases are the most essential and necessary parts of the pc components in the markets over a year.  Moreover, the quietest PC case is the latest trend in the market. Whatever your requirement for Pc cases, whether you want for work, for gaming, or any other purpose. These quietest PC case come with features like noiseless, vibration pads, silent fans, and others more. This kind of pc case is ideal for gaming and also for business purposes.
Many manufacturers have managed with more effort and constantly improved their pc cases quality based on their client feedback. Many PC cases are built for compatibility, modular and packed with specifications, and featured. There are many necessary things to consider while buying a new pc case. When you consider setting up a well-furnished new pc case for your workplace.
List of some top 10 quietest PC case:
Sometimes typical Pc case creates a sound which disrupts your gaming experience. This will happen because of either of the vibration of the panel and internal components. Today's era is for online gaming, remote working, etc. to experience sound-free gaming you must consider below these quietest PC cases. Here is the guide to think before you look for a noise pc case.
1. be quiet! Silent Base 601: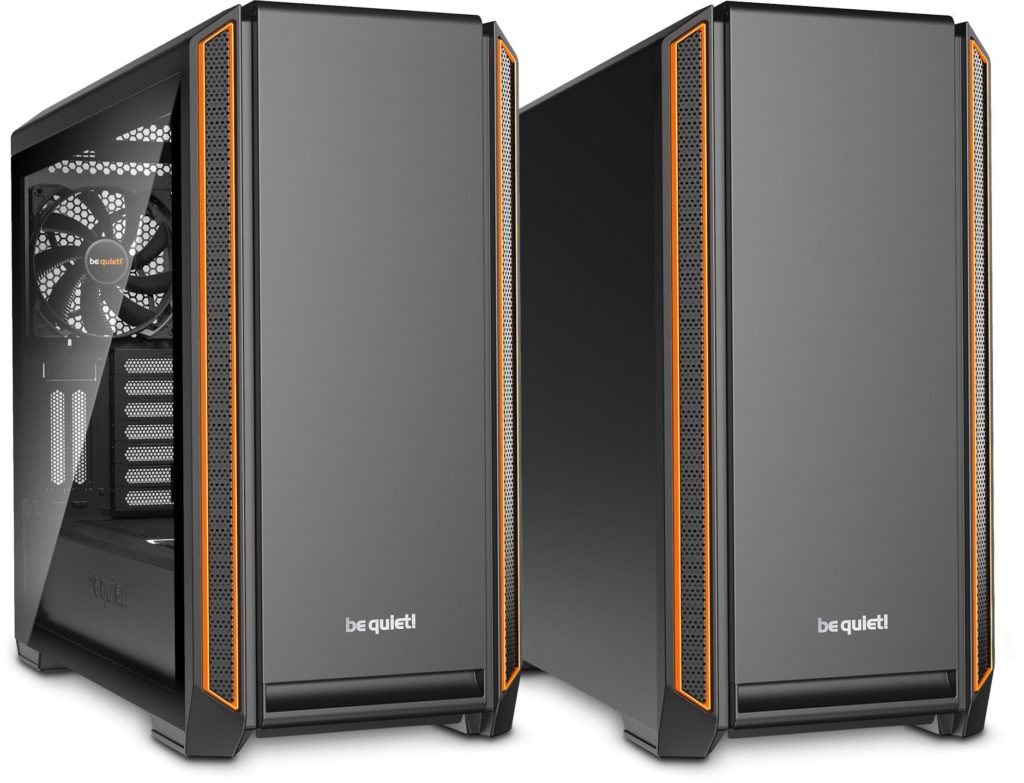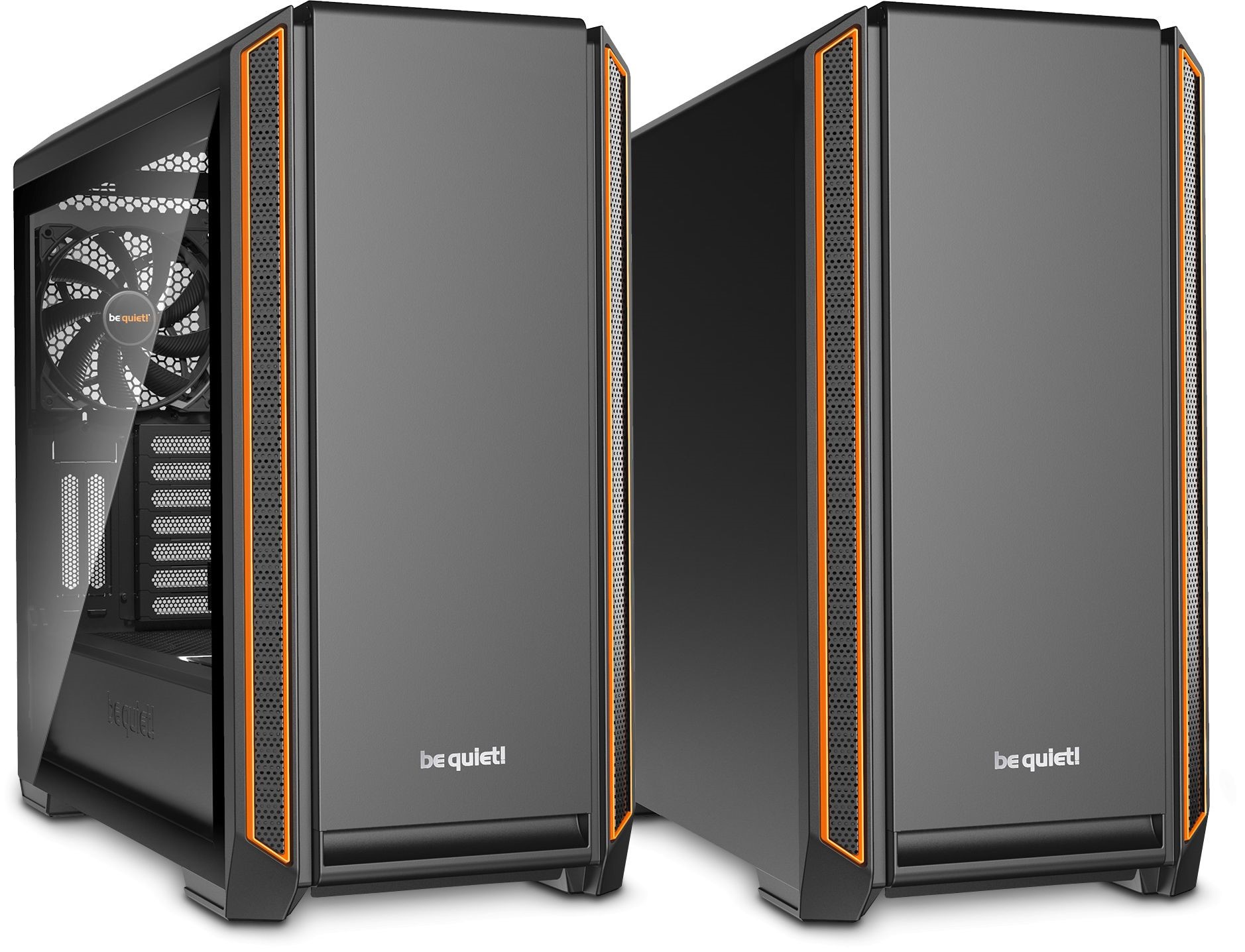 Looking for a quiet pc case with lower money budget and great performance. You must look to buy be quiet! Silent Base 601 pc case. In this case, side panels are made of tempered glasses which are highly durable. Easy installation and power supply option places at backside of the case avoids all disruptions. This pc case comes with a fair price rate in the market. You also get a manufacturer warranty Thus, don't look for other options and buy with confidence.
2. Phanteks Eclipse P600S:
When looking for quiet, better looks and pc performance then there is no need for a further look.  Phanteks Eclipse P600S is a very good-looking quietest PC case. This pc case comes at a very reasonable price range. It has pre-installed high-performance fans. Thus, maintains air moving out without making a sound. However, the side panel surrounds by a layer of isolation. Phanteks Eclipse P600S is best to pick the quietest pc case in 2021 available in three colors.
3. be quiet! Pure Base 500DX: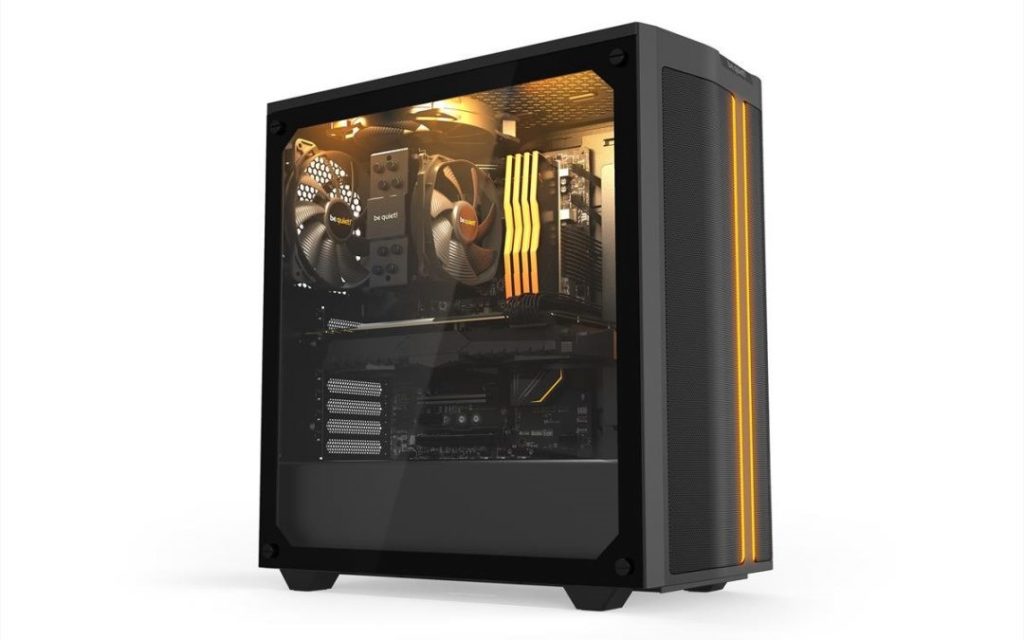 This quietest pc case comes with solid build steel and glass tempered side panel with proper utilizing. Thus, prices are quite high as compare to another silent pc case in the market. However, this is the best silent pc to consider in 2021. Adding excellent airflow from the front and top panels. Thus, ensure good exhaust and good intake.
4. Cooler Master Mastercase SL600M:
If you looking for cooling property and unique case design then must go for master case SL600M. This category of the unique case comes with bit higher prices. This pc case gives you better quality cooling capability and numerous cooling features. Available in the standard two-color edition. Also offers excellent performance and a gaming experience. Moreover, come with a one-year manufacturer warranty.
5. Corsair Carbide Series 275Q: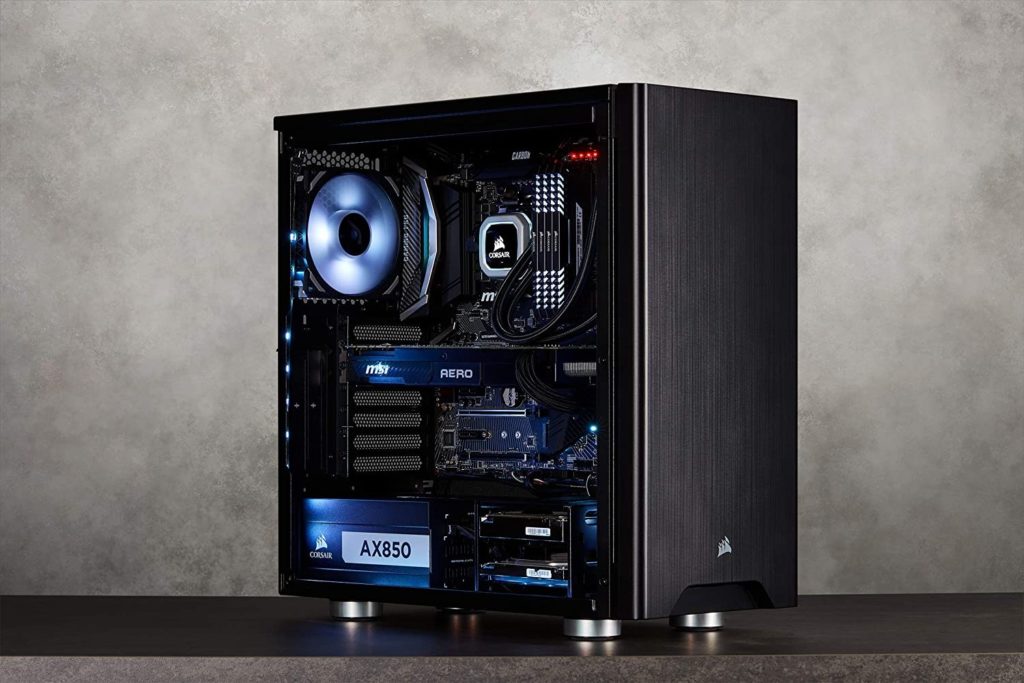 This is the very right choice for someone who looks for simple design and silent features. Furthermore, comes with a removable top panel and additional ventilation. if you searching for a silent pc case under budget, Corsair Carbide Series 275Q is the right thing to look at. With plenty of performance and solid build pc case comes in black color.
6. ABKONCORE S500: 
Looking for low to mid-range and quiet PC case, must go for ABKONCORE S500. However, ABKONCORE S500 supports around six SSD drives. Thus, this variety of silent pc cases offers plenty of cable mounting space, extra cooling features. Supports noise cancellation via top, left, front and right panels. Comes in a mid-sized pc case. Provides a decent space for your build. Make to visit once ABKONCORE S500 for quiet PC case.
7. Fractal Design Define C:  
This category of pc cases comes with great noise cancellation properties. You will appreciate the proper and smooth airflow throughout the case. Fractal Design Define C pc cases are excellent options for customization. You can easily remove and add a filter as your airflow requirement. However, this pc case looks professional and gives you a great quiet experience. This is a great option in front of you for your next quiet pc build.
8. ABKONCORE S300M:
Simple design, the lightweight comes to mind when we talk about ABKONCORE S300M. Thus, stays quiet and budget-friendly.    Moreover, this quietest PC case offers custom cooling options. Offers quality build, support gaming, and also content creation setup.
9. be quiet! Dark Base Pro 900 Rev. 2:
This Dark Base Pro 900 Rev. 2 is somehow similar to SL600M. However, comes with premium prices and offers many additional features. Pre-installed fans and offers removable fans. Want to experience great silent gaming culture must go for be quiet! Dark Base Pro 900 Rev. 2. Moreover, available in six colors.
10. Cooler Master Silencio S400:
Cooler Master Silencio S400 gives you an excellent quietest experience. Additionally, offer features like an SD card reader and space for an optical device. It is cheaper than another full-sized silent pc case. Moreover, comes in a tempered glass window with black steel. Also, give you an elegant and clean design and superb build quality. Thus, give you good cable management and excellent build quality.
Conclusion 
All these quietest pc cases come with reputable brands. If you like to buy a silent pc, must consider some reviews keep in mind. If you ever need to look for a noise-free pc case must look out for the quietest PC case. These quiet PC's case offers you better gaming, programming, and business experience.
Sometimes finding a silent Pc case is quite difficult. Moreover, you must remember to check some key point while buy pc case. These quietest pc cases provide you noise-free experience. You will like to work in a noise-free and quiet work environment. However, you will get the quality quietest PC case at the best market price. These quietest pc cases give you the necessary storage space as your entire requirement.