(+)
Handsome looks
Attractive interior
Lots of standard kit
(-)
Poor rear visibility
Some noisy diesel engines
Not the largest boot
The Vauxhall Insignia Sports Tourer (an estate to you and I) is without doubt one of the finest looking estate cars on the market today. The 2013 facelift only helped matters in this department.
Well equipped and decent value, the reviews say it's a fair car but up against some very stiff opposition in the class it doesn't excel against its rivals in a some key areas.
Cheapest to buy: 1.4-litre Design petrol
Cheapest to run: 1.6-litre SRi ecoFlex diesel
Fastest model: 2.8-litre VXR petrol
Most popular: 2.8-litre VXR Auto petrol
Interior
A far improved place to be, yet not blessed with an abundance of space
The Interior is a far better place to be than the old Vectra. The quality of the cabin is high and the dashboard is stylish and well laid out. The facelift cleaned up the button-heavy dash and replaced it with an eight-inch touchscreen – it's a step up in quality and nudges on a premium feel.
However there's a dose of style over substance with the Sports Tourer. Space is adequate – you certainly won't feel hemmed in – but it's by no means class-leading. The heavily sloped tailgate means that seats-up load space is just 540 litres, which is less than some estates from the class below. It's a fair size at 1,530 litres with the seats folded flat (and they do fold flat), but still some way short of benchmarks set in the category – look to the Skoda Octavia if you need more space.
The Sports Tourer is a very capable long distance cruiser and with good seats and steering adjustment it's very easy to get comfortable. It's remarkably quiet at speed, even improving on the previous model with reduced wind and road noise.

Once off the highways it's a little more disappointing. It can't match the dynamics of the class leaders, largely due to its numb steering. Although this too is less of a concern than the previous model and it's by no means below class average, it's less enjoyable on the back roads than some key rivals as a result.
Vauxhall offers a selection of four petrol engines and a diesel unit with a variety of available outputs. It's a dizzying array that spreads from 120hp to 325hp, from 25.7mpg to 72.4mpg and covers just about all reasonable points in-between.

Speed junkies will head right for the VXR models, packing 325hp and four-wheel-drive to make for a truly alarming way of ferrying your dogs about. Go for the automatic model and top whack VED is the penalty to pay – an equally alarming £490/$735 a year. The 250hp 2.0 SIDI turbo petrol is a more sensible alternative, returning 40mpg while still hitting 60mph in under eight seconds.
But most people will head for the diesels. With 120-160hp there's a model for most purposes, and a 192hp BiTurbo diesel for a little extra impetus. They're not quiet units, though even the thirstiest barely dips under 60mpg.
The Sports Tourer hasn't been specifically tested by Euro NCAP, but can piggyback on the hatchback's ratings. This is a full five star performance, with an impressive 94% in the adult safety category.

It achieves this despite a pretty modest array of airbags (just the six) and electronic aids. More are available if you specify top end models – adaptive headlights, adaptive cruise control, traffic sign recognition, lane departure warning and automated parking.
At £18,844/$28,266, the entry-level diesel Insignia Sports Tourer undercuts many of its rivals on price by a hefty amount, coming in at the same sort of price as a top-spec hot hatch, two classes down. Pound for pound, the Insignia outspecs anything more powerful and more powerful than anything better specified.

While the top-end petrol models are going to be a bit on the pricey side to run, in general the Insignia won't break the bank to drive. The elephant in the room is, of course, depreciation. Both Vauxhalls and cars of this size in general depreciate a little higher than average – figure 40% retained value after three years to be safe.

An unexpected thorn though is Vauxhall's discontinuance of the eight-year/100,000 mile warranty. Now sitting at three years/60,000 miles, it's disappointingly no better than industry standard.
Conclusion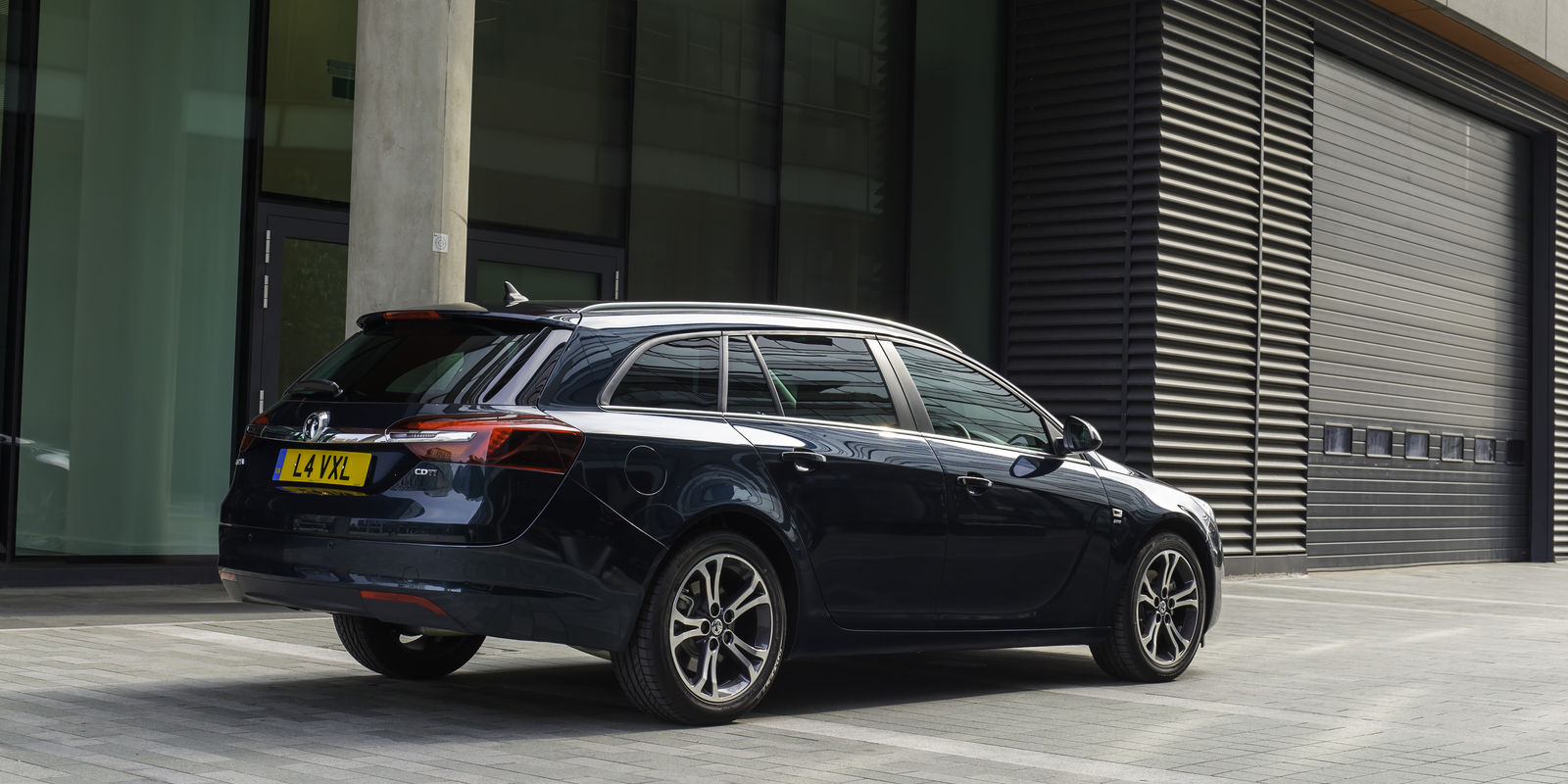 The Insignia Sports Tourer would serve any family very well. It's good looking, competitively priced and well put together, striving to bat above the image of the Vauxhall range of old.

Its biggest problem is, therefore, the abilities of its competitors. The Insignia is very good but it loses out by tiny margins in every department to other vehicles in the class. You won't be disappointed if you buy one, until you spend some time in something else…

(carwow.co.uk)