Germany's Opel has officially unveiled its new GT Concept, a modern re-imagining of the original Opel GT, a sport car legend produced from 1968 to 1973. The new version stays true to its roots, with rear-wheel drive, a low-slung profile, and a long hood that flows into a fastback rear end. But completely modern design details include a windshield that stretches from the front of the car to the back in a single piece of panorama glass, the appearance of no side windows, and, of course, those bright red front tires.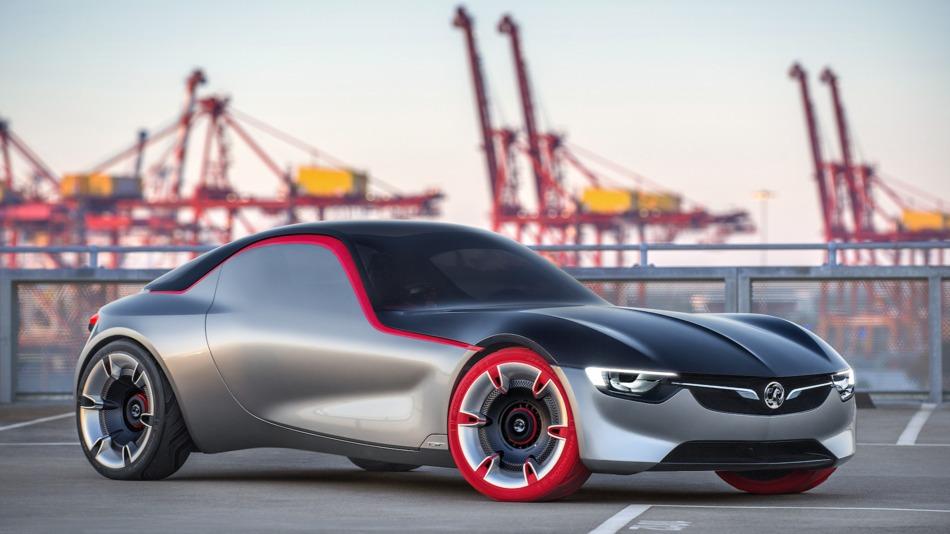 Starting with the doors, while it looks like they have no windows, the glass has been smoked and is directly integrated with the side panel, so while they don't open, they do match the car's color and give it its seamless appearance. The lack of side mirrors is also addressed with small digital cameras on each side of the vehicle that send their images to a pair of screens on the inside.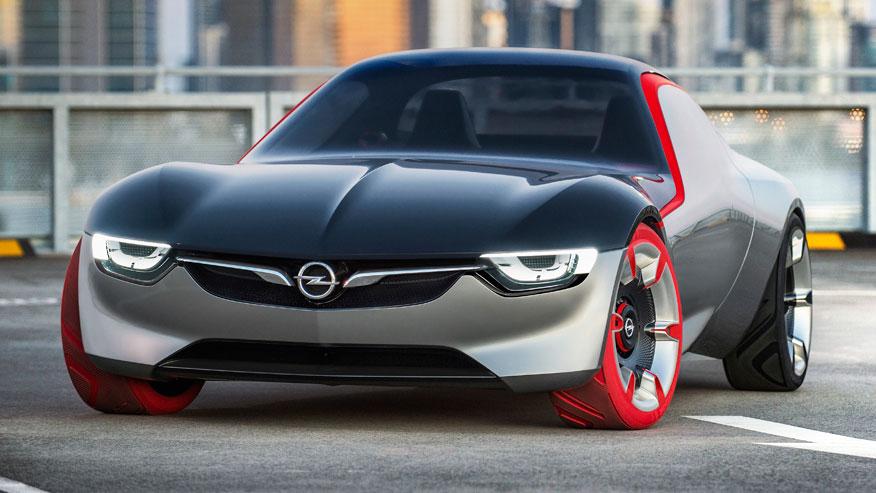 The use of technology doesn't stop there, as the electrically powered doors feature touch-pads on the outside that must be pressed before opening. The lack of door seams is also thanks to the placement of the hinges, which are found farther forward than usual, with the front portion opening into the wheel arches.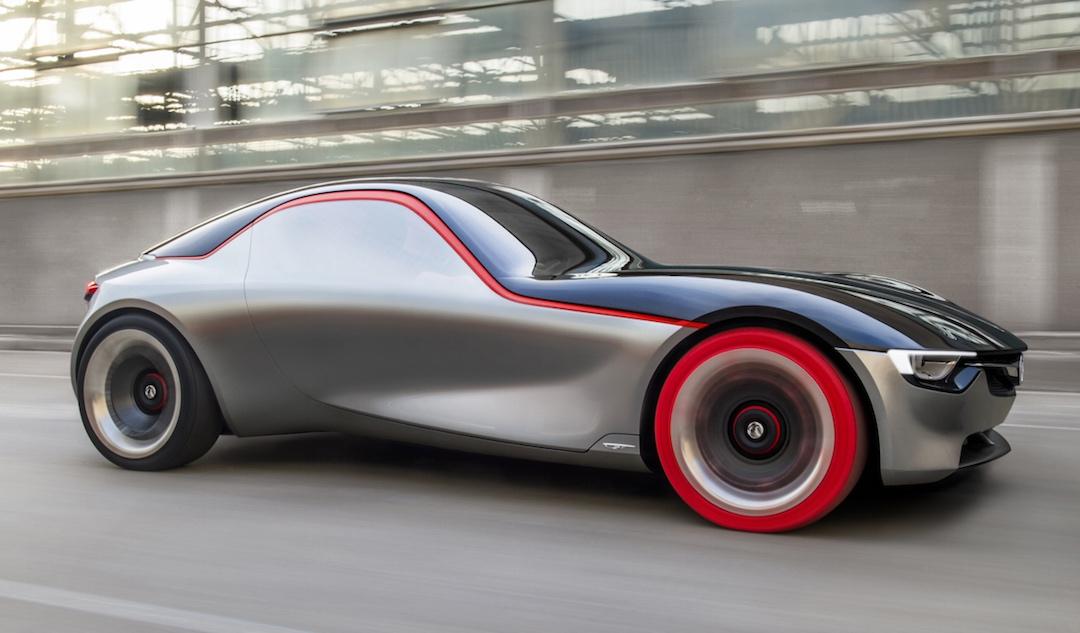 While the Opel GT Concept may have the looks of sports coupe, it's far from having the power needed to be a true sports car. Under the hood is a 1.0-liter three-cylinder turbocharged engine with 143 horsepower 151 pound-feet of torque. It weighs only 2,205 pounds and features a paddle-shifted six-speed sequential transmission.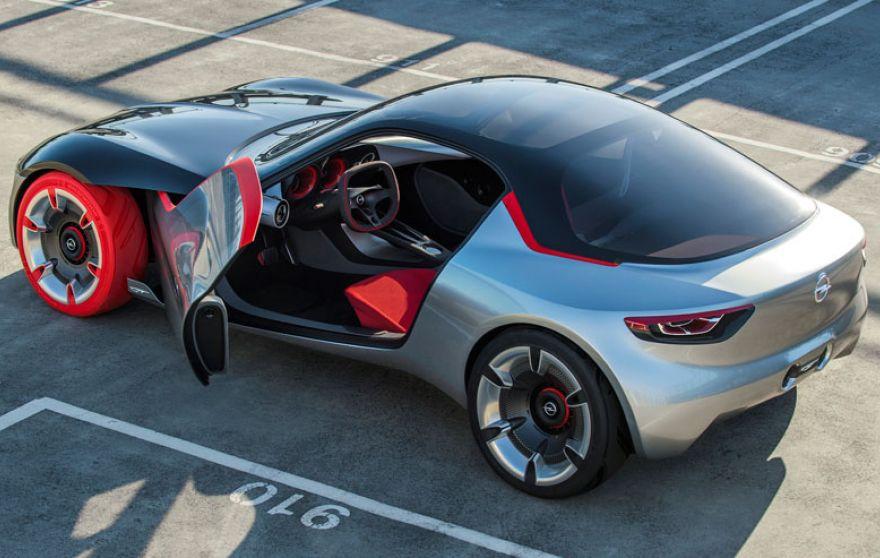 General Motors-owned Opel says the GT Concept will shown off at the 2016 Geneva Auto Show in March. There's been no confirmation that the car will actually be produced, but instead promises that future vehicles could be inspired by its design.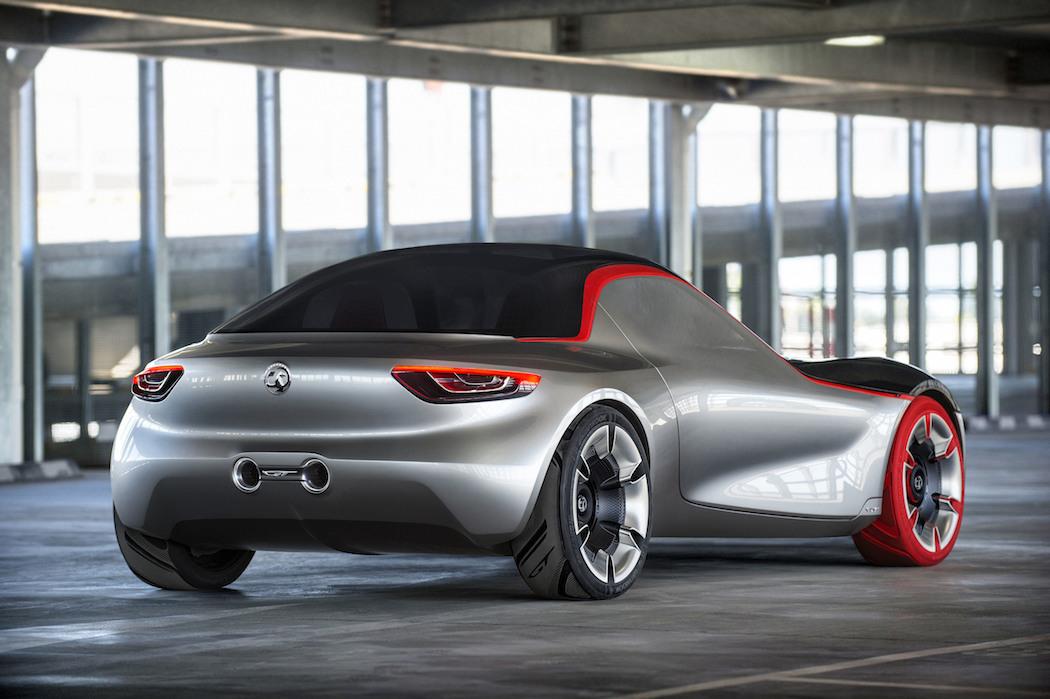 (slashgear.com)