If you have about $45-50k to spend on a convertible, there aren't many good choices. The default pick is, of course, the Mazda MX-5, and as we discussed previously, it would be our pick over its Italian cousin, the Abarth 124, but now there is a new MX-5, one which throws mud at tradition and seeks to attract a new type of buyer to the brand.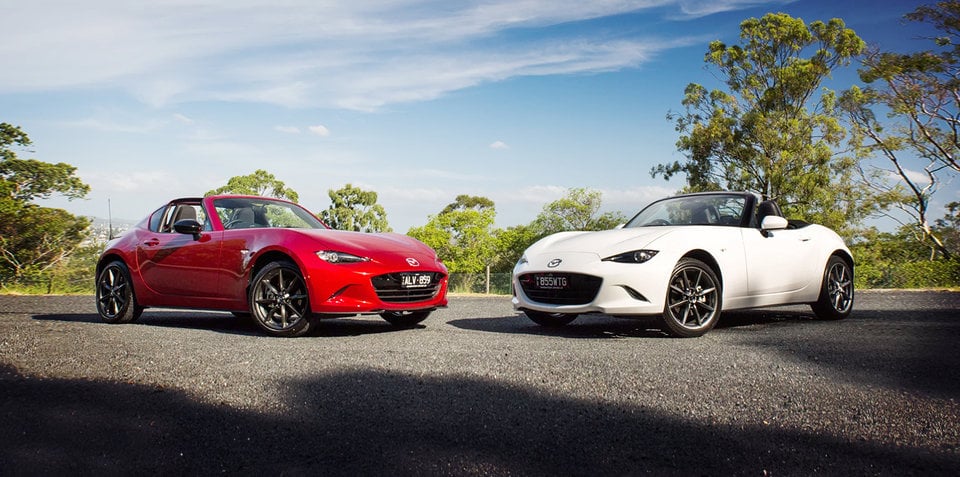 The question has to be asked. Why do you need a Mazda MX-5 hardtop? The soft top MX-5 does the job of a convertible better than any other car in its price range, and perhaps even better than cars twice its price.
It's rear-wheel drive, super light and comes with enough power to keep you interested. For some, though, a soft top is just not an option, it's hardtop or nothing. Enter the Mazda MX-5 RF.
These cars are all but identical from the front.
…
Read full post here:
https://www.caradvice.com.au/522013/mazda-mx-5-rf-vs-mazda-mx-5-comparison/