Sales of large family crossover SUVs continue to boom, and buyers in the market are faced with a bewildering array of options.
Here we gather four of the better-selling offerings, headlined by the most recent arrival to the class — the new-generation Mazda CX-9 out of Japan. Since everything Mazda Australia does seems to turn to gold, we're expecting big things and even bigger sales from this much improved entrant.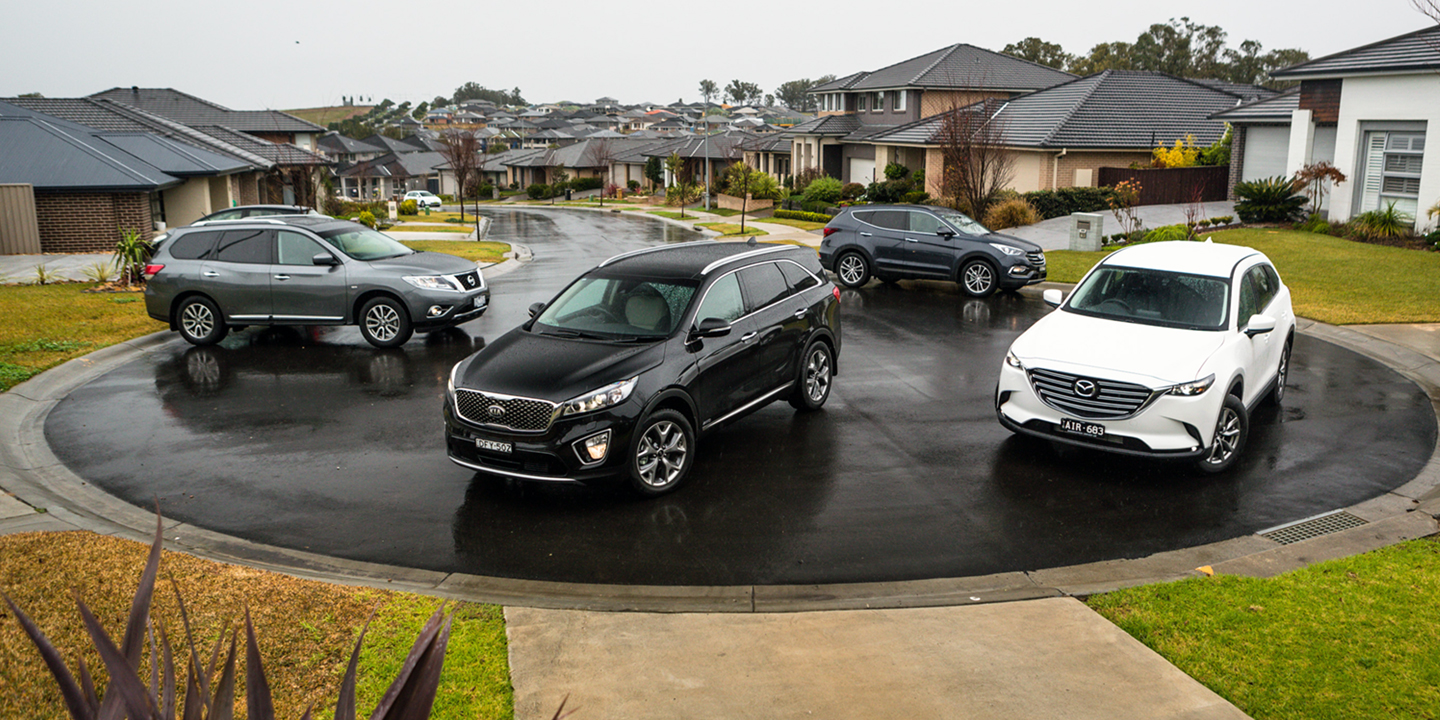 Standing in the Mazda's way is our reigning champion, the Kia Sorento from Korea. What it lacks in badge cache it makes up for in almost every other area, and remains one of the most underestimated offerings money can buy.
Joining the fray are two older and less fancied but still hugely popular options – the recently updated Hyundai Santa Fe Series II from Korea, and Nissan Pathfinderfrom the US.
…
Read full post here:
https://www.caradvice.com.au/464920/hyundai-santa-fe-highlander-v-kia-sorento-platinum-v-mazda-cx-9-touring-v-nissan-pathfinder-st-l-comparison-2/