Our current benchmark is the Hyundai Elantra, which took the title belt from the incumbent Mazda 3 earlier this year thanks to its great packaging, strong value, good ownership costs and surprising, Australia-specific suspension dynamics.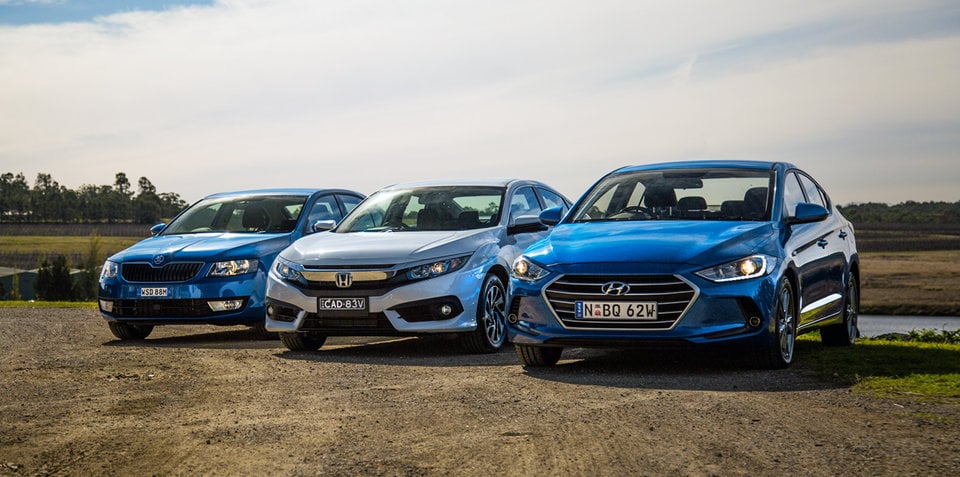 But time stands still for no car, and the new-generation Honda Civic launched just last month has the credentials to take the crown. To say the new version is a big step up over the uninspiring previous-generation car is an understatement of sizeable proportions.
On the subject of sizeable proportions, the third contender in this showdown is actually not a sedan at all — it just looks like one. The Skoda Octavia hatch has always offered more space for less money than most, and this updated one does it better than ever before, with a splash of outsider Euro charm to… boot (pun an optional extra).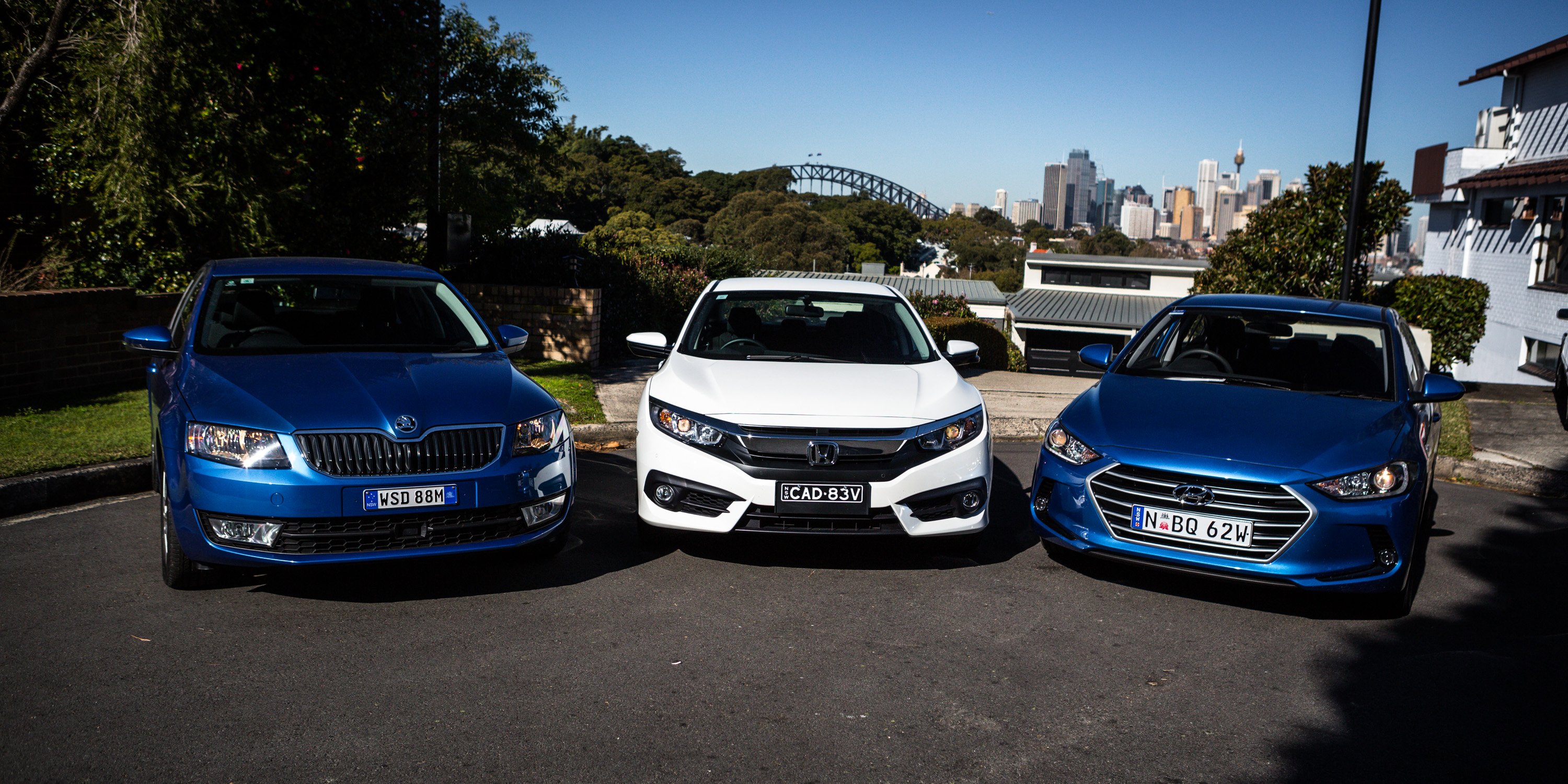 Because this end of town is price-sensitive, we've chosen variants at the lower end of the spectrum, priced at or around $25,000 plus on-road costs with automatic transmissions. It's the Honda Civic VTi-S versus the Hyundai Elantra Active versus the Skoda Octavia Ambition. Let's get this show on the road.
…
Read full post here:
https://www.caradvice.com.au/462492/honda-civic-vti-s-v-hyundai-elantra-active-v-skoda-octavia-ambition-comparison/