The ever-evolving small car class is again under the spotlight for this test, with the upgraded Mazda 3 and Hyundai i30 here to take on the stalwart Volkswagen Golf.
All of these vehicles have seen some updates and changes since the start of the year, and we figured it was time to see where the flagship version of each sits among its peers in the class.
As such, we've assembled the top-spec petrol versions of each of the regular ranges (no hot hatches here, then), in the form of the Hyundai i30 SR Premium, Mazda 3SP25 Astina and Volkswagen Golf 110TSI Highline.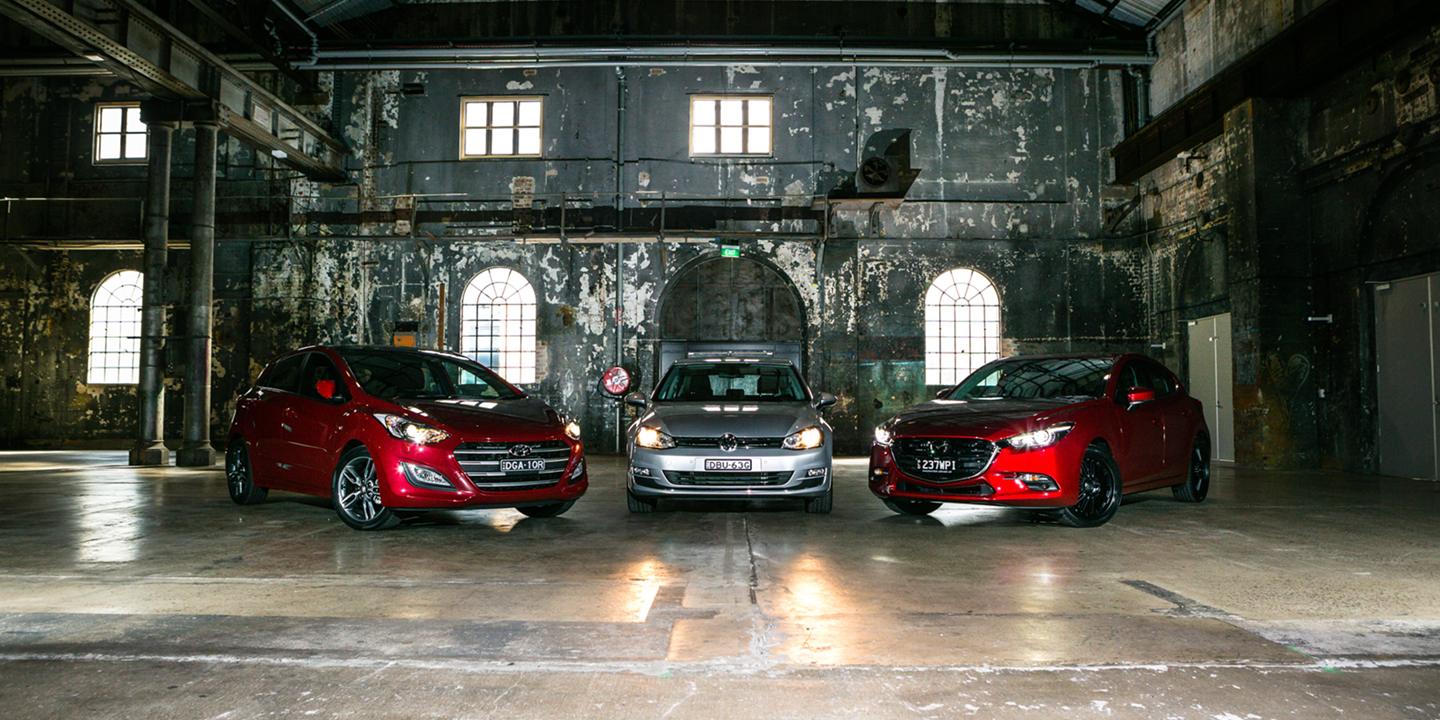 The Hyundai i30 is the biggest-selling car in Australia this year, but most of those sales have come from a cut-price base model. The value is still strong in the higher-spec model, though…
Then there's the Mazda 3, which has just seen a comprehensive upgrade of its equipment list, including lots of safety stuff that these other two competitors don't even have on their options lists.
…
Read full post here:
https://www.caradvice.com.au/468690/hyundai-i30-sr-premium-v-mazda-3-sp25-astina-v-volkswagen-golf-110tsi-highline-comparison/