For a nation renowned for its love of all things sport, it should come as no surprise this admiration and aspiration extends to what we drive.
We are inside the top-10 world sales market list for Lamborghini, Porsche is seeing continuing sales growth and both Mercedes-AMG and BMW M Division speak highly of the Australian market, where we have the highest performance-version to regular-model ratio in the world.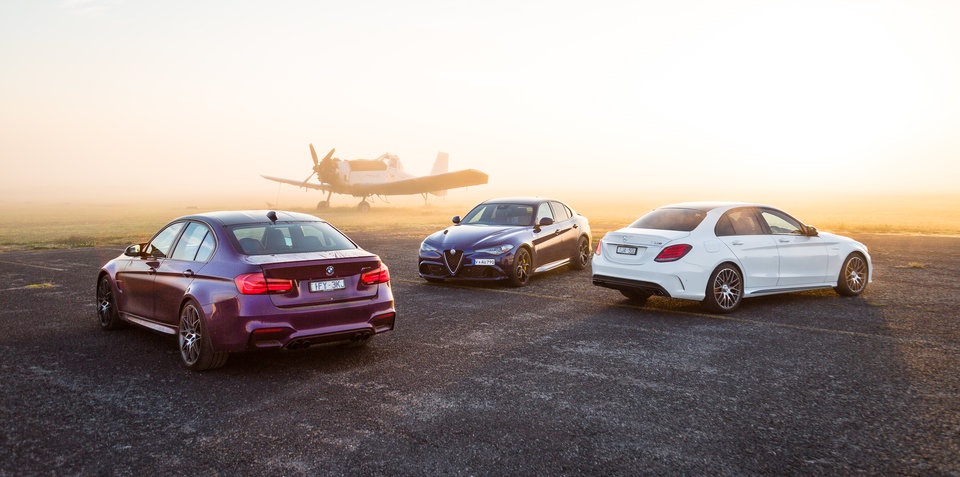 And for many buyers, who reach a point in their driving life where a mid-size executive sedan is the right car for right now, the option of spending a bit more to get the sporty one seems like a pretty simple game of connecting the dots.
But let's face it, despite having over 400 horses pounding away beneath leather and Alcantara, a day of churning up a winding ribbon of deserted, highlands tarmac is the exception rather than the rule.
…
Read full post here:
https://www.caradvice.com.au/540899/european-sports-sedan-comparison-alfa-romeo-giulia-qv-v-bmw-m3-competition-v-mercedes-amg-c63-s/