The market's smallest vehicles aren't selling quite as well as they used to, but you can't attribute this decline to any lack of quality on the part of car makers.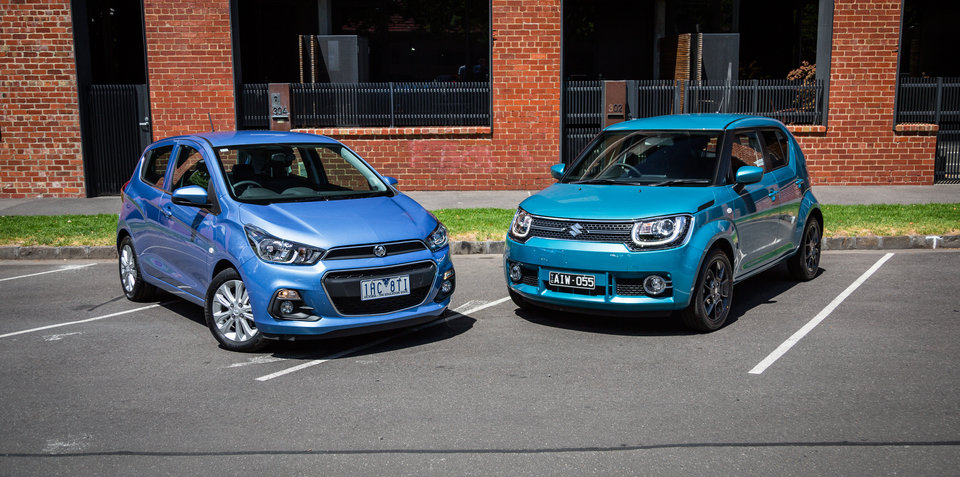 Two of the best, and newest, entrants are compared here: the Australian-tuned Holden Spark from Korea, and the just-launched Suzuki Ignis from Japan.
Both offer character in spades, a surprisingly fun driving experience for beginners and more mature drivers alike, and a long list of modern features that'll please those who won't feel foolish in something so diminutive.
You may remember the Spark coming first in our five-way micro car comparison test last year, despite receiving criticism for higher pricing than its rivals. But we have a sneaking suspicion the reborn Ignis will give the Holden a run for its money.
…
Read full post here:
https://www.caradvice.com.au/518030/2017-holden-spark-lt-v-suzuki-ignis-glx-comparison/