When it comes to luxury seven-seat family SUVs, the Land Rover Discovery and Audi Q7 are standouts within the segment.
Funnily enough, both of these vehicles are second-generation but one is at the end of a very long incarnation, while the other is comparably a newborn.
The Discovery has been around since 1989 and the second-generation launched in 2004. The long-overdue third-gen has been revealed and will go on sale in Australia in July this year.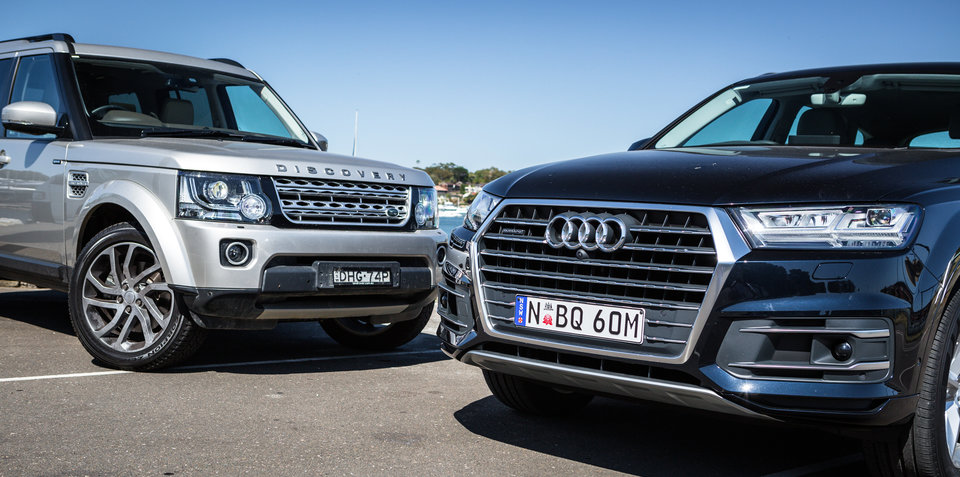 On the other hand, the Q7 was Audi's first foray into the SUV market and launched in 2005. The second-generation was introduced in late 2015.
This is the powerhouse versus the party crasher. The Discovery has long been a popular sales powerhouse and even though it is long-in-the-tooth it has remained versatile, competitive and relevant over the years.
…
Read full post here:
https://www.caradvice.com.au/499035/2017-audi-q7-v-2016-land-rover-discovery-comparison/