When it comes to SUVs, two names that have featured prominently in the segment's expansion are Volkswagen Touareg and Jeep Grand Cherokee. Both names embody the meaning of SUV — they work well in and around the city, while also remaining fairly capable off the beaten track.
With a starting price of just under $70,000, these two SUVs represent a curious position in the market. They're only available with five seats and cost considerably more than the rest of the five-seat SUV pack.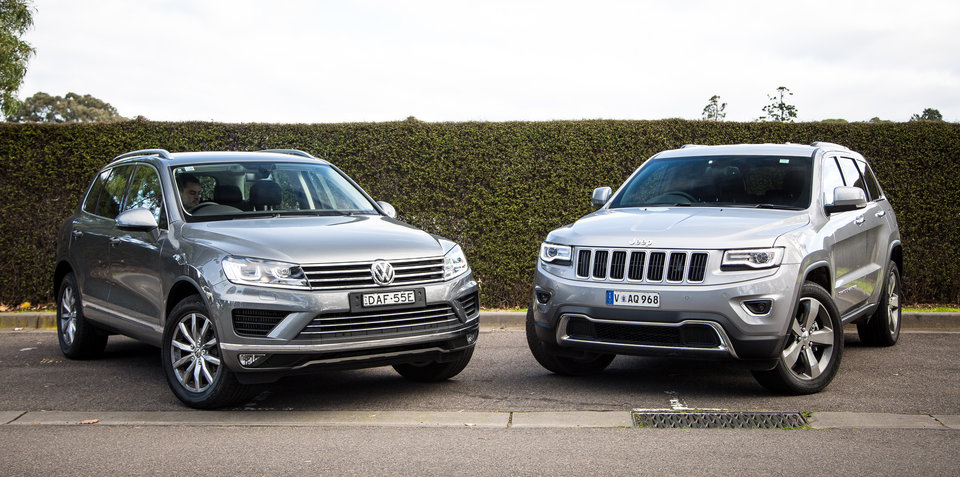 The price premium is redeemed on the towing front, however. Both vehicles offer an impressive 3500kg braked towing capacity, which is only matched by more expensive SUVs, or in the case of the Y62 Nissan Patrol, one that is only available with a petrol engine.
We saddled up and hit the road to figure out which of these two offers the best value for money and most importantly, the best drive.
…
Read full post here:
https://www.caradvice.com.au/475186/2016-jeep-grand-cherokee-limited-v-volkswagen-touareg-150tdi-comparison/