Film making is considered as the most challenging task. Making a good film requires you to have lots of things. It includes planning to logistics, execution as well as high-end gear for completing the job!
If you are planning to make a movie or a film to promote your product, you need not spend a large amount of money on gear. Here we have a budget-friendly gear list, which will let you record your film in high quality!
1. Black magic pocket cinema camera 4k
This is not an ordinary camera but a camera with immense abilities to fulfill all your filmmaking needs. Black magic pocket cinema camera is a popular choice among veteran filmmakers. When you see this camera for the first time, you main compared with the toy because of its nifty look. However, don't underestimate this camera based on its look.
This camera will offer you stunning filmmaking work. This pocket-size camera offers you a full-size sensor, 60 frames per second shooting with 4K DKI as well as 5″ touchscreen LCD. Its price tag is not something seen as a huge advantage as you can get a sleek camera at the same price.
However, other impressive features like solid Carbon fiber build, 4 inbuilt microphones, and overall amazing audio and video recording capabilities!
2. Fujifilm X-T4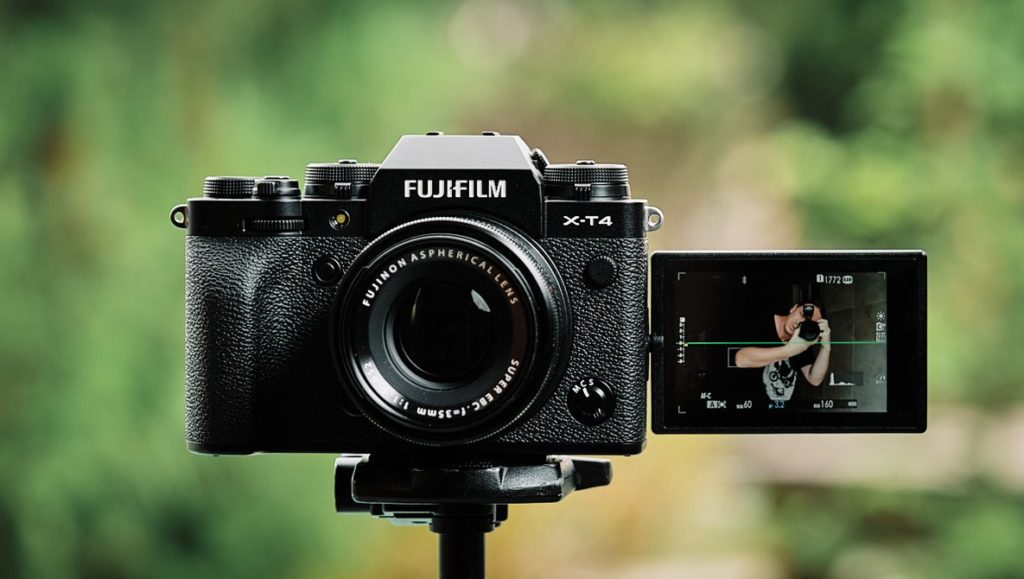 Another best camera for meeting your filmmaking need is Fujifilm X T4. You get everything in this single gear from 5 axis IBUS (in-body image stabilization) to low light capability! This camera is for someone who wants to do serious film recording!
The technology used in this camera allows for easy image manipulation! Apart from that, there are other notable features like 15 frames per second for continuous shooting, fast shutter speed 1/8000s, and an LCD touch screen. External headphones and microphone port make it easy to record audio in high quality.
Also, you can use this camera to take routine shots. You can expect high quality and low light photography with this camera. You also get an NFC option, Bluetooth as well as inbuilt wireless in it.
The expert tests this camera, and so it is the best APS- C camera from the brand Fujifilm till now.
3. Sony Alpha a6600 
Both Sony alpha 6400, as well as 6600 are considered great cameras for film making. This camera was introduced in 2019 and is best in the A6 line. What makes this camera stand out from the other is its built-in image stabilization, which is very important in filmmaking.
This camera will serve best both for low light capturing and for film making.
Some of the great features are AF, continuous shoot at 11 frames per second, and real-time AF tracking. Also, this gear will last long with you as it has great battery life. Other features include compatibility with headphones and mic, lock dial, as well as a decent viewfinder.
It offers 4 K resolutions at 60 frames per second for video recording, and for high-speed video, it offers 120 frames per second. There is a slight difference in the weight of A6400 and 6600, but they both fall under average weight and are easy to carry!
4. Canon 90D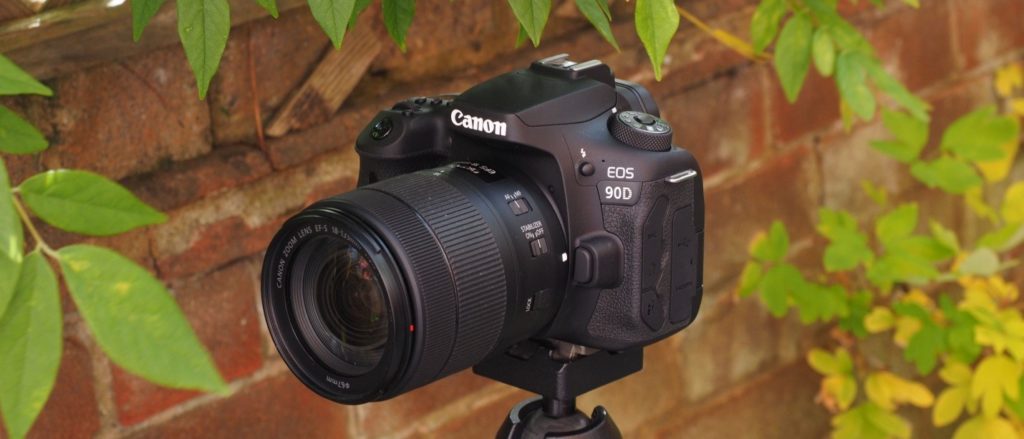 One of the best APS-C cameras is canon 90D. This camera is top-rated among traditional canon users. What makes this camera so special is its reasonable price as well as functionality! You get 30 2.5 megapixel resolution, and it is a fantastic product in the line of canon 80D and &D mark II.
Even with its high resolution, it can shoot 11 frames per second of continuous shooting. For someone with a low budget can rely on this camera for theirs. You can create a great movie with 4K resolution with better audio quality.
It's LCD display is blogging friendly and allow you to view the recording in high quality! Apart from that, it includes 100% viewfinder coverage, great low light autofocus feature, and sharp ISO between 100-25600 (expandable).
The camera's weight is 701 g and a thickness of 77 gram, making it a tough camera with a solid build. Canon cameras are worth it because they offer stunning 1300 shots, display great battery life and articulating screen, and built-in wireless connectivity!
5. Panasonic GH5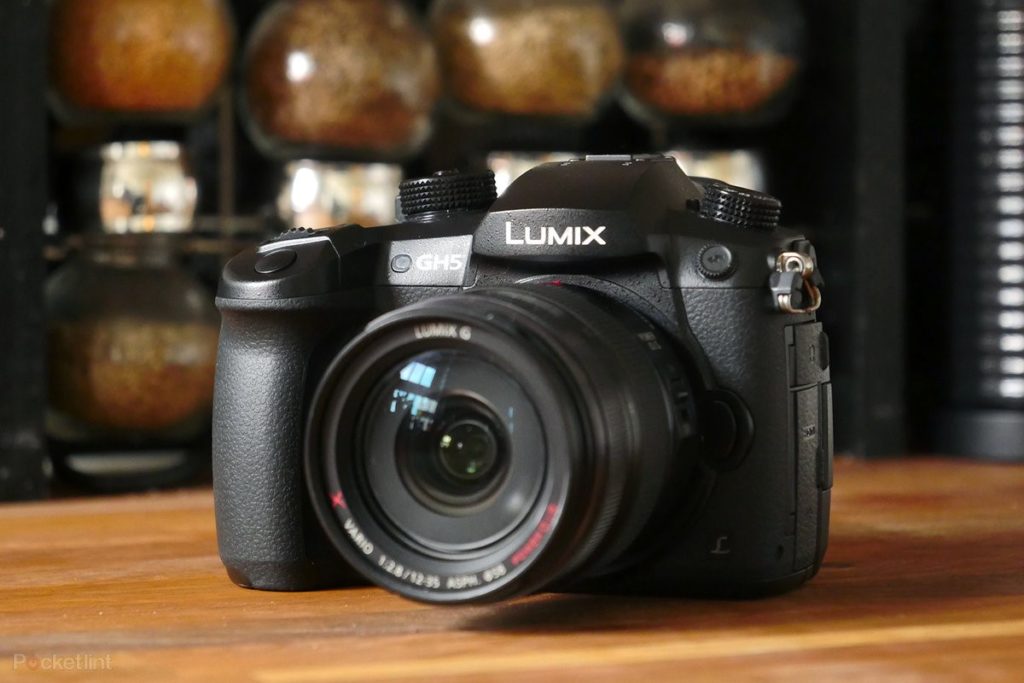 Panasonic Lumix is the most trustable product so far! This camera is capable of offering stunning quality video recording and photography! It comes under from mirrorless camera having 20.9 megapixels with a CMOS sensor.
This gear can fulfill all your filmmaking needs as it offers 4K resolution, fully articulated screen, 180 frames per second for high-speed video, and image stabilization!
This product got great hype from the time of release, and truly GH5 can live up to your expectations! The physical feature includes a sleek design and compact exterior like a canon. The average weight is 725g and 87mm thickness!
Attractive features of this year are 12.0 frame per second continuous shooting, 3680 k electronic viewfinder, 1/8000s fast shutter speed! This camera is made using depth from Defocus technology, including an autofocus system for increasing autofocus and interpreting scene.
6. DJI Osmo pocket 
The fast-growing popularity of DJI Osmo pocket- made its place on this list. Its popularity is growing because it offers some really cool features like 3 axis gimbal stabilization, 30 frames per second, and 4k resolution.
You can smoothly flip the camera to shoot selfies as well as produce highly detailed photos. This is possible because of its 1/2.3 inch sensor and 3 axis gimbal stabilization feature.
You can easily record the video in the story, create timelapse as well as a night shot. This device is compatible with iOS device as well as Android
7. Canon SL3 (EOS 250D)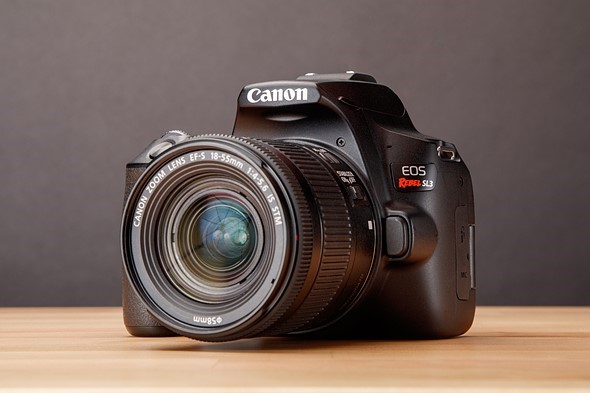 Last but not least, canon SL3 also known as EOS 250D, is the most popular choice for budget filmmaking! It comes under entry-level DSLR with a 24-megapixel APS-C sensor. It offers you a 49-gram light frame as well as excellent video capability.
It offers ISO maximum 25600 (expandable), high-resolution video recording, compati7 LCD screen, and better audio quality for filmmaking!
We hope these top budget filmmaking cameras will help you record some great movies or films.