Though short on advanced features, this less-than-$100 security camera is long on ease of use.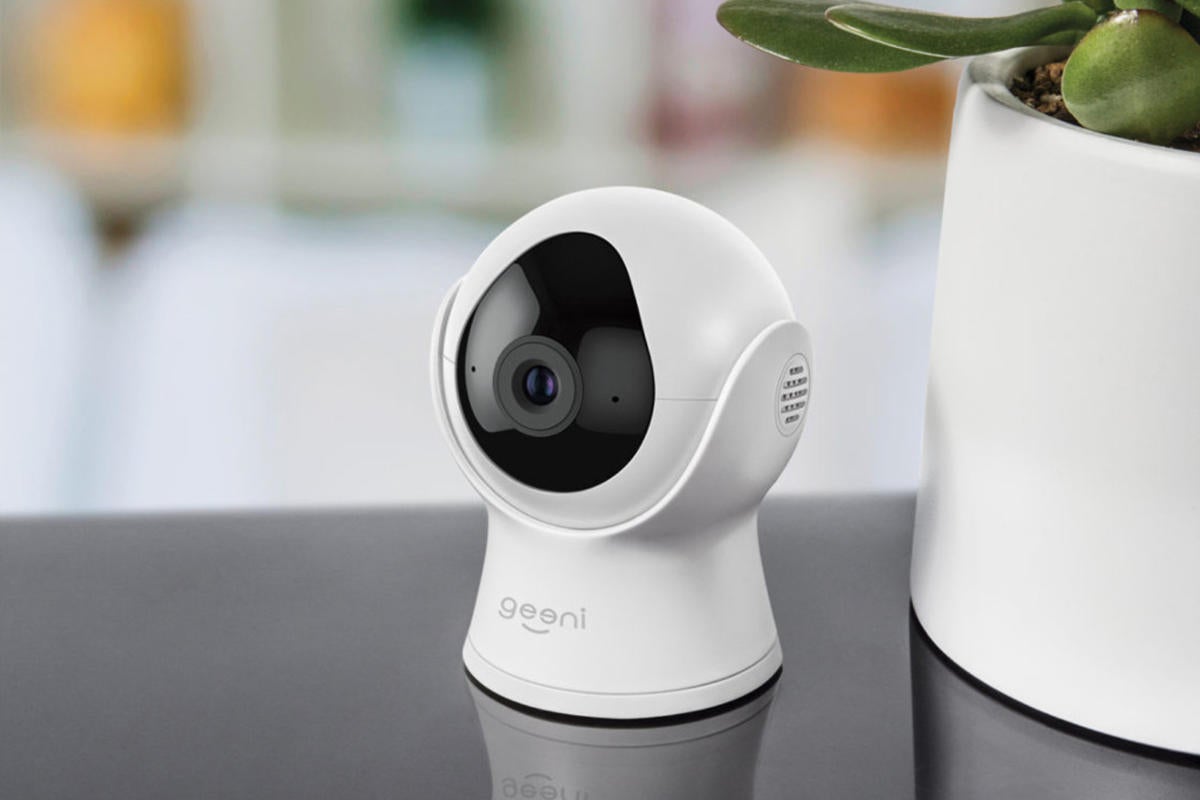 While DIY security cameras grow more sophisticated with "intelligent" alerts and smart-home integrations, there's still a niche for something more basic. The Geeni Vision is that kind of camera. The Geeni line, which also includes smart plugs and smart bulbs, offers two versions of the Vision: a 720p model ($70) that we review here, and a 1080p model ($90).
The camera is encased in a white plastic (it's also available in gray) sphere that fittingly evokes an eyeball. The sphere is cupped in a U-shaped stand that allows you to manually swivel the camera up and down to adjust the viewing angle. The power cord—a USB cable and adapter—plugs into the back of the stand. Aesthetically speaking, the Vision doesn't try to blend in with any particular style of decor, but its small size and subtle design guarantees it won't draw unwanted attention either.
The Vision's feature set is as basic as they come. It has a 115-degree field of view and streams and records video in 720p resolution. It includes night vision, a mic and speaker for two-way audio, and a motion-detection sensor.
…
Read full post here:
https://www.techhive.com/article/3219304/geeni-vision-720p-smart-camera-review.html