Though many regard the X-Pro1 as the quintessential X Series camera, the model that truly catapulted Fujifilm to success on the consumer market was the X-T1. Not only was it the first X Series camera that seriously targeted advanced users, but it also gave birth to the much-loved X-T line-up which now consists of five models that target different types of users.
In this comparison preview, we're going to be looking at how two of these X-T models compare. One is the recently announced X-T100, which is classified as an entry-level model, and the other is the popular mid-range model, the X-T20. Let's begin!
Main characteristics they share:
ISO range of 200 to 12800 with 100, 25600 and 51200 extended values
mechanical (30s – 1/4000s) and electronic shutter (30s – 1/32000s)
built-in 0.39-inch OLED viewfinder with 2360K dots and 0.62x magnification
hybrid AF system with single point, zone AF and wide/tracking AF
hot shoe with TTL flash compatibility
built-in pop-up flash
1. X-Trans vs. Bayer sensor
Although both cameras house an APS-C sized CMOS sensor with approximately 24MP, the X-T100's is a standard Bayer type while the X-T20 uses Fujifilm's X-Trans III sensor. For those unfamiliar with the term X-Trans, it means that the sensor has a different pattern of photosites that guarantees the presence of at least one red, blue and green pixel on every horizontal and vertical line. It is designed to minimise moire effects, reproduce more accurate colours and increase resolution due to the lack of a low-pass filter.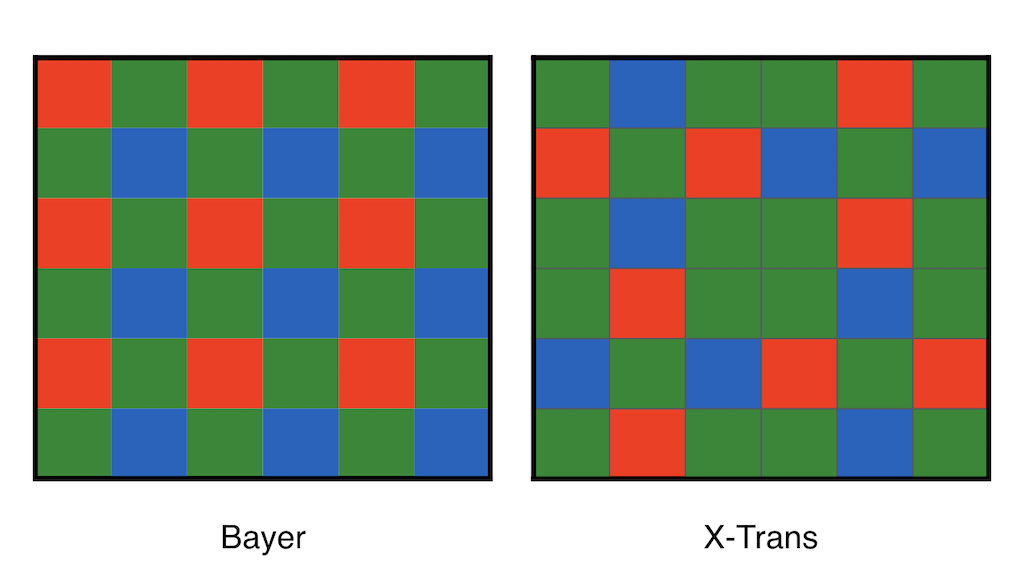 We're not going to get into the X-Trans vs Bayer debate here, but it suffices to say that it is a divisive topic amongst Fujifilm users. Some love the look of X-Trans, while others prefer the Bayer array.
We don't really have a personal preference, though it is true that programs such as Lightroom experience more difficulty rendering fine details from X-Trans RAW files. When post-processing these files, we've generally had the most luck with Iridient Developer.
2. Body design
Here is a difference that actually surprised us when we first saw the specifications. Despite the X-T100 being the entry-level model, it is actually slightly larger and heavier than the mid-range X-T20. You can see the exact measurements below:
X-T100: 121 x 83 x 47.4 mm | 448g including battery and SD card
X-T20: 118.4 x 82.8 x 41.4 mm | 383g including battery and SD card
The X-T10o's size further increases if you decide to attach the optional grip that comes in the box. On the X-T20, the grip is already incorporated into the camera body and it appears to around the same size as that of the X-T100.

Because the X-T20 is intended for more advanced users, it also comes with a different array of dials including one for shutter speed, exposure compensation, and the various burst/bracketing modes, as well as twin control dials on the front and rear. There is also a handy focus lever on the front that lets you switch between manual, single and continuous autofocus.
The X-T100 has a less complex array of dials. There is a traditional PSAM dial on top, as well as two function dials to which you can apply the settings of your choice and a control dial on the rear. Sadly it lacks the focus lever on the front.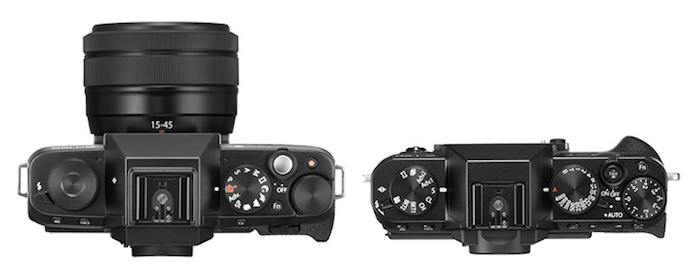 While the X-T100 comes in three colour variations – black, dark silver and champagne gold – the X-T20 only comes in black and silver. Both cameras have a faux leather covering and metal plates. The X-T100's top plate is made of anodised aluminium while the X-T20's top and base plates are magnesium alloy.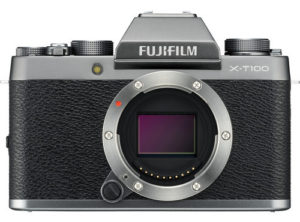 Dark Silver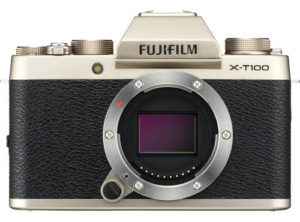 Champagne Gold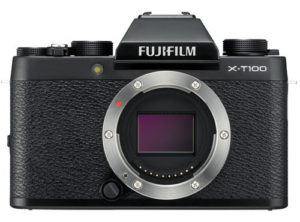 Black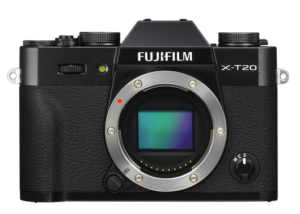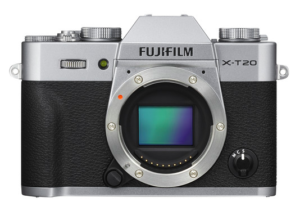 3. Rear LCD screen
Both cameras sport an articulating LCD screen but the way in which they work is different.
The X-T20 has a two-way tilting mechanism, meaning that it moves up and down, not side-to-side.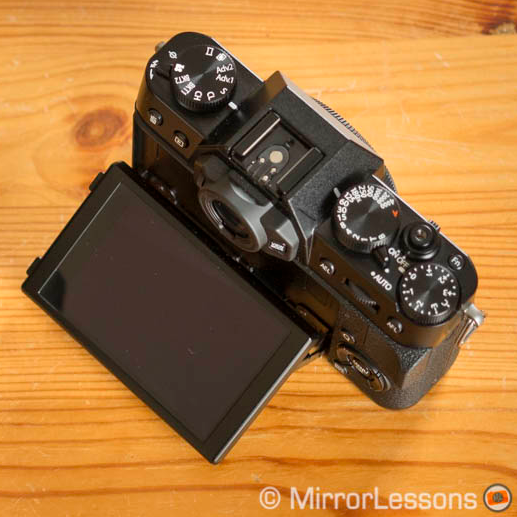 X-T20
The X-T100 on the other hand has a brand new three-way tilting mechanism that not only tilts up and down but also to one side, facilitating selfie shooting and vlogging.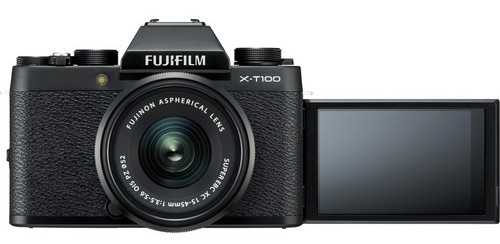 Both screens are 3-inch types with 1040K dots of resolution, and thanks to a firmware update for the X-T20, both feature the same touch capabilities including touch shooting, autofocusing and swiping and pinching in playback mode, just to name a few. You can also adjust the AF point via the touch screen while looking through the EVF.
4. Video settings
Although both cameras are capable of shooting in 4K, the X-T20 has a distinct advantage in that it has a maximum frame rate of 30fps. The X-T100 is limited to just 15fps, which isn't practical for anything except amateur filming. In Full HD, both cameras have a maximum frame rate of 60fps.
Where the X-T100 has an advantage is in the maximum recording duration, which is 30 minutes regardless of whether you film in 4K or Full HD. The X-T20 is capped at 15 minutes for Full HD and just 10 minutes for 4K by contrast. Interestingly, the X-T100 is the only Fujifilm camera so far to have the standard 30 minute limit, outperforming even the high-end X-H1 unless you use the optional battery grip.
Another feature of the X-T100 is High Speed movie mode. As the name suggests, it lets you record HD video up to quad speed for slow motion clips.
Both cameras come with a 2.5mm 3-pole mini jack where you can plug in a microphone.
5. Continuous shooting speeds and buffer
When it comes to continuous shooting speeds, the X-T20 is definitely the one you'd rather use for sports and action. With the e-shutter activated, its maximum speed is 14fps while switching over to the mechanical shutter reduces the speed to a very reasonable 8fps. There are also three slower options: 5fps, 4fps and 3fps.
On the X-T100, there are just two speeds you can choose between: 6fps and 3fps.
As for the buffer depth, the X-T20 is more capable overall. For example, you can fire off 42 JPG frames or 23 RAW files in a burst at 14fps, whereas the X-T100 can only take an average of 26 JPG frames at 6fps.
6. Autofocus system
The X-T100 and X-T20 use a similar intelligent hybrid autofocus system. The X-T100 has 91 areas on a 13×7 grid while on the X-T20, you can increase the points to 325 on a 25×13 grid. Note that this grid is only available in certain focus modes however.
Fujifilm states that the X-T100 has a newly developed AF algorithm originally designed for flagship X Series models. The X-A5 – which shares the same hybrid AF as the X-T100 minus the new AF algorithm – didn't impress us all that much, especially when used with the kit lens, so we really hope that the new algorithm of the X-T100 will improve the performance.
In our tests, we found the X-T20's performance similar to that of the X-T2 and it has since received some software tweaks via firmware.
Action shot taken with the X-T20
Something you'll only find on the X-T20 are the AF-C custom settings, which have been designed to tailor the AF system to specific shooting situations. For example, there is an option called Tracking Sensitivity which tells the camera how long it should wait before adjusting focus when a new object enters the scene. In our tests, we've found that they can definitely make a difference to AF accuracy if used correctly.
7. Pop-up flash
Both cameras come with a built-in pop-up flash located on top of the electronic viewfinder.
The only difference is that the X-T20 has a slightly higher guide number of 7 at ISO 100, compared to just 5 on the X-T100.
8. Bluetooth connectivity
Bluetooth is a recent implementation we've seen on many cameras, so it's no surprise that it now accompanies WiFi as a connectivity option on the X-T100. Bluetooth differs from WiFi in that it maintains a constant low-power connection between the camera and smart device and can be used to record the location data.
Because it is an older model, the X-T20 only has WiFi connectivity.
9. Extra features
Both the X-T100 and X-T20 come with a decent array of extra features including timelapse, face and eye detection, advanced filters, multiple exposure and bracketing. There are a few differences worth pointing out however.
First, only the X-T100 comes with the new 4K Burst and Multi Focus modes. The former lets you take a 4K video at 15fps and extract stills from the footage, whereas the latter lets you stack a series of 4K stills taken at different focus distances. You can also take a 4K timelapse at 15fps. Because the X-T20 films in 4K, I wouldn't be surprised if these features come via firmware update at some point.
The X-T100 also has more self timer options that will mostly benefit those who take selfies on a regular basis. These are Smile, Buddy, Group, and Face Auto Shutter.
Only the X-T20 has the black and white Acros film simulation mode to which you can apply a yellow/green/red filter or a grain effect. Those who really care about having the best image quality will also be pleased to see it has 14-bit RAW.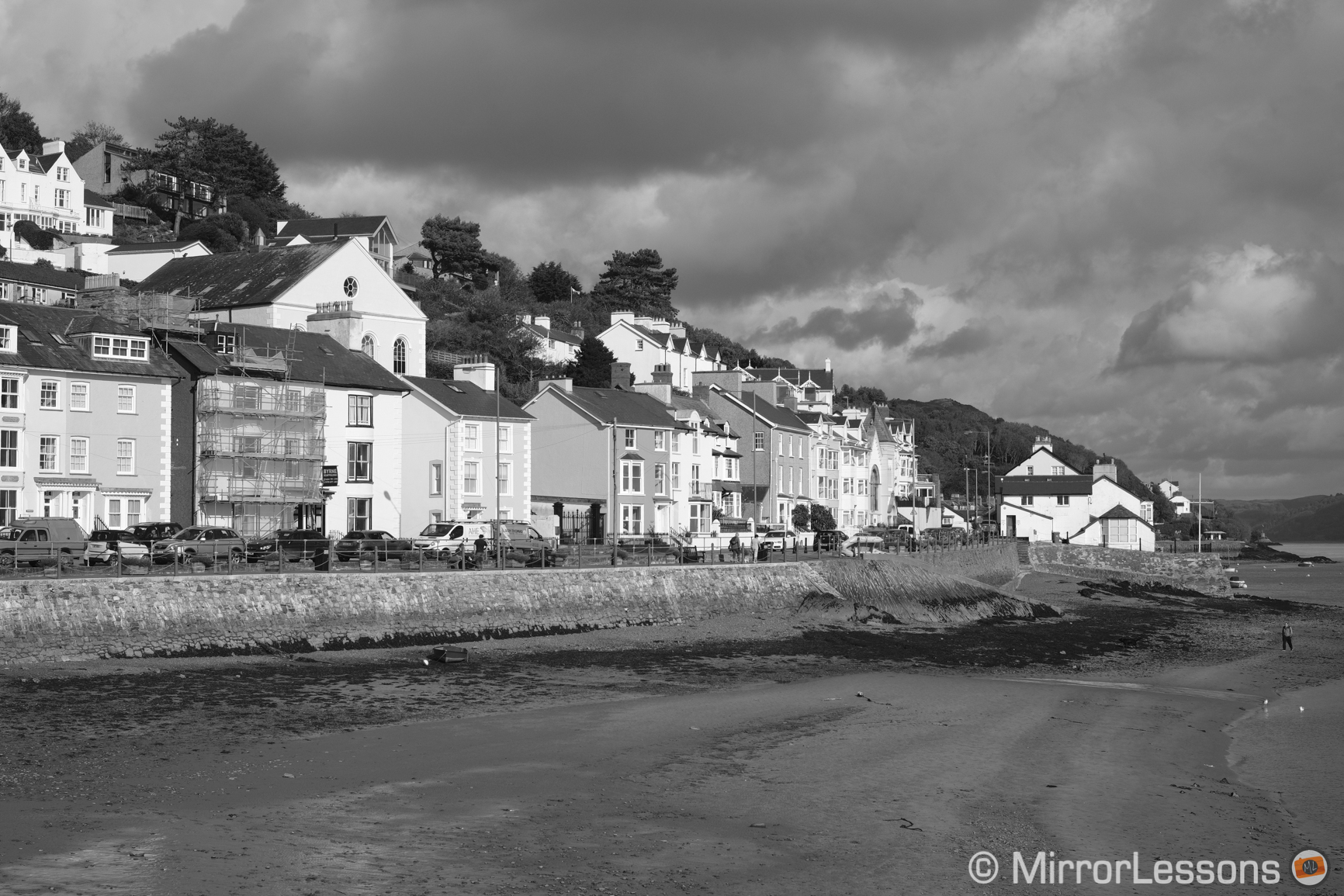 Acros (three colour filters available)
Finally, the X-T20 comes with two new advanced filters – Fog Remove and HDR Art – which in all likelihood will trickle down to the X-T20 at some point.
10. Battery life
The final difference concerns the battery life of the two cameras. Despite using the same NP126S battery, the X-T100 has a significantly longer battery life. For example, it can take approximately 430 shots or 90 minutes of 4K video on one charge, whereas the X-T20 can only manage 350 and 50 minutes respectively. You can expect the battery to drain more rapidly if you film lots of video clips in 4K or take a number of successive bursts.
Conclusion
The final difference is the one that will most likely impact your decision, which is why we've saved it for the conclusion. At nearly $800 for the body alone or $900 with the 16-50mm kit lens, the X-T20 is approximately $200 more expensive than the X-T100.
These are just the average retail prices however. Once you turn your eye to the second-hand market or wait for special deals to arise, it is true that you can easily find the X-T20 for less since it has been on the market since early 2017.
In all honesty, I would probably still choose the X-T20 over the X-T100 if I found them for a similar price for a couple of reasons. First, it has better video capabilities and second, the faster continuous shooting speeds are a better match for the hybrid autofocus system. I also like how the X-T20 is more compact than the X-T100 but I admit that smaller isn't always better, especially if you have large hands.
Of course, this is all just speculation. The only way to know for sure which model provides the better shooting experience is to test them side-by-side, which is exactly what we hope to do in the coming months!
(mirrorlesscomparison.com, http://bit.ly/2kr6usq)