Asus is better known for its laptops, motherboards and graphics cards, but is branching out into dash cams. The Reco Classic is a fairly small unit which is pretty easy to install and has all the features you probably want, plus some extra safety features you'll no doubt appreciate. 
UK PRICE AND AVAILABILITY
The Asus Reco Classic is available from a number of UK retailers, including Amazon UK, for £99.99/$150.
WHAT YOU GET
It doesn't come with a microSD card, but you do get a GPS receiver which is built into the suction mount. This plugs into the camera via a slightly-too-short mini USB cable and you get a long power cable that can be routed unobtrusively around your windscreen. Asus also provides adhesive clips for holding the wire neatly in place.
There's no parking mode, but a g-sensor will automatically record a clip to the emergency folder if there's an impact while driving. You can set the sensitivity so it doesn't do this if you hit a pothole, but it's advisable to set it to the most sensitive setting and then turn it down until you stop getting false positives. Like the Transcend DrivePro 200, there's also a button to start an emergency recording, but we'd prefer it if Asus had used a different colour to make it more obvious.
There's also a monitor mode which enables a power-saving mode if there's no change in the scene for 60 seconds. It will record at 1fps until the scene changes again. You can also enable motion detection. This is an alternative to the automatic start/stop recording function which works when the camera powers on and turns off.
Asus also packs in three safety features. One is warnings of safety cameras, so you're reminded to drive at a safe speed. This works using the GPS, and only in certain countries. Currently Asus is sourcing a database in the UK, so we couldn't test how well it works. It isn't meant to be used to avoid speeding fines, and it isn't going to know about temporary or mobile cameras.
The other two are features you get in some modern cars: lane-departure warnings and 'forward collision' warnings. Both work only when you're travelling at 40mph or faster. This is better than the Dome dash cam which works at any speed, but the system still gave us false warnings as it didn't know that we intended to change lanes; we weren't falling asleep at the wheel. Plus, both have the same alert sound, so it's hard to tell what the warning is for.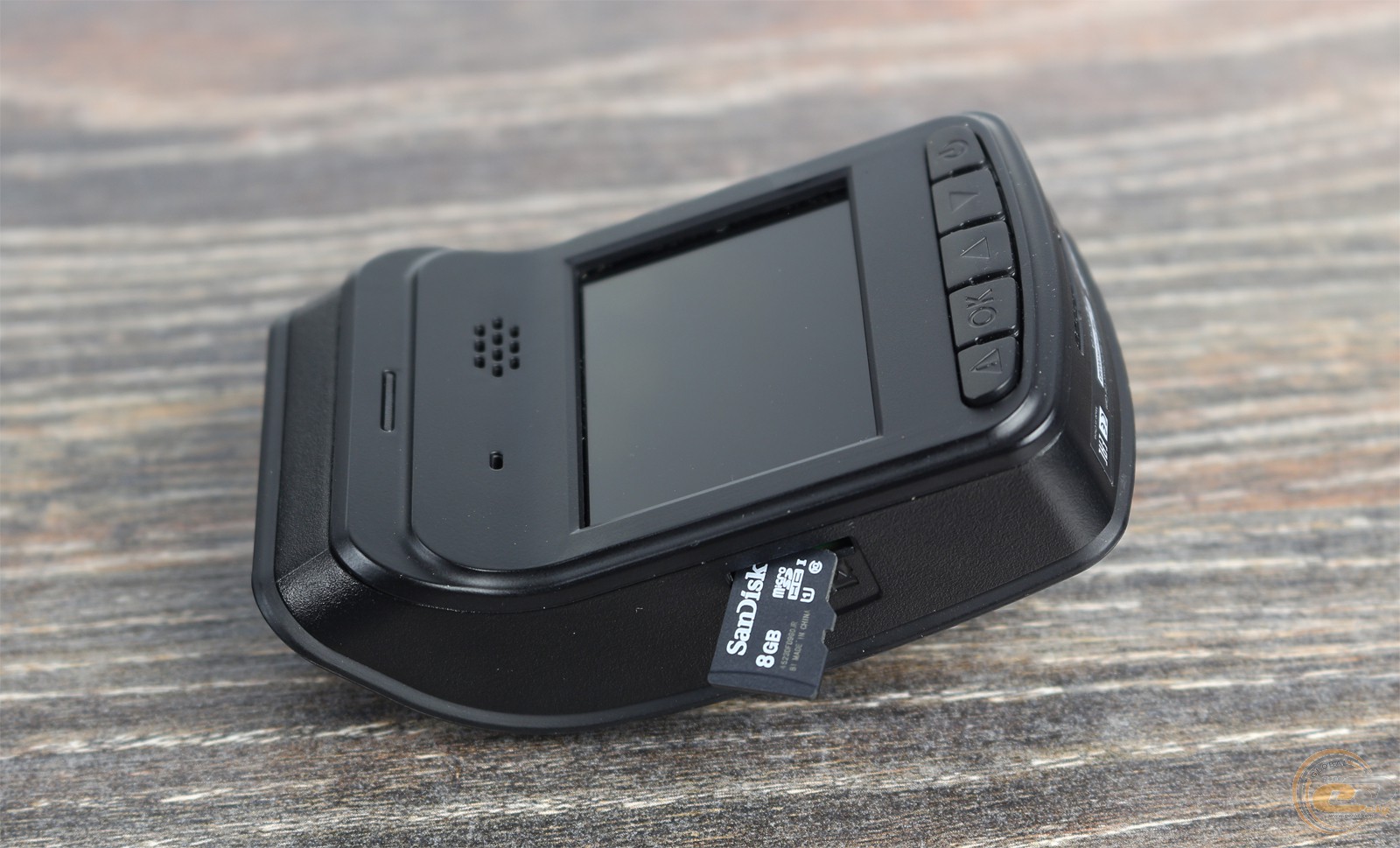 In terms of resolution, the Reco Classic tops out at 1080p at 30fps, but there are two modes: HDR and standard. Audio is recorded – if you want it to be – and a timestamp can be recorded with the video.
By default the screen is always on, but you can set it to turn off after 30 seconds, 3 minutes or 5 minutes.
When you first insert a microSD card, you'll need to format it. This will copy the media player onto it. You can then use a card reader to install the application on your computer. You can also attach the camera directly and review recordings via the media player, which also shows a map, your location on it, and your speed.
PERFORMANCE
Proving that you can't look at a camera's specifications on paper and decide how good its video quality will be, the Asus outperformed cameras with higher resolutions. It may not be the best quality video, but what's important is that you can see details – such as registration plates – when you pause the video.
The HDR mode isn't noticeably different to the standard mode: both appear to expose the scene well. At night, it clearly offers a better exposure than its rivals, with much more shadow detail, and colours aren't washed out.
In the menu you can disable the ultra-wide angle mode, but the difference in the field of view is minimal. Both options are wide (140 and 160 degrees), with noticeable distortion, just as you'd expect from such a wide field of view.
Audio is good, with the bass frequencies removed to cut out rumble and drone, and there's plenty of treble.
The problem was that that the GPS receiver struggled to pick up a signal quickly during our tests, taking several minutes even if it had had a signal when we parked up five minutes ago. By contrast the Dome and Cobra had no problems locking on. The software may be in English, but it crashed from time to time, and refused to load the map, telling us "the page cannot be displayed".
ASUS RECO CLASSIC DAY SCREENSHOT
ASUS RECO CLASSIC MEDIA PLAYER SCREENSHOT
SPECS
Video resolution (max): 1080p, 30fps (HDR)
1080p, 30fps
720p, 60fps Field of view (horizontal degrees): 140 Video format: MOV Screen size (in): 2 Wi-Fi: No GPS: Yes G-sensor: Yes Speaker: Yes Memory card: Not included Accessories: Suction mount with GPS, adhesive mount and cable clips, car charger (4m cable) Connectors: mini USB, mini HDMI, mini USB (for GPS), microSD Dimensions (without mount): 82x52x48mm
VERDICT
Despite problems with the GPS and software, the Asus is a great dash cam which records useful video. It's not the cheapest, but it is pretty good value.
(pcadvisor.co.uk)