Apple Music has been regarded as one of the best music streaming platforms offering great perks and benefits to its subscribers around the globe. If you have been using Apple Music, you surely have your own reasons why you prefer using this over other apps like Spotify, Pandora, Google Play Music, and the like. Regardless of what your reasons are, having Apple Music as your streaming provider will always be a good choice.
Now, if you have been an avid Apple Music user and you came to realize that you wish to know how to convert Apple Music to MP3 format easily, you are reading the right page.
In this post, you will learn that conversion of Apple Music to MP3 format is indeed achievable and can really be done with ease. The second part will give you a tutorial about Apple Music to MP3 conversion via iTunes whereas the third section will highlight the top converters that you can use to immediately get the job done.
Apple Music to MP3 conversion shouldn't be so hard.
Let's begin the discussion then.
Part 1. Can You Download MP3 Files from Apple Music?
Technically speaking, if you're researching about downloading MP3 files from Apple Music, a lot of references will tell you that this is really not possible. Well, directly.
The reason behind the previous statement is that the Apple Music files are in a MPEG-4 container that is wrapped and protected by DRM encryption. Because of this protection, the Apple Music files, including tracks, can't be burned on any CD discs, can't be converted right away, or played on any device that is considered unauthorized (isn't approved based on the Apple FairPlay's DRM protection guidelines).
This DRM protection is set by Apple Inc. to protect all its content from unauthorized and illegal use or distribution which somehow is fair especially to content owners. However, for most Apple Music subscribers, this is indeed a huge limitation hindering them from enjoying their music streaming experience especially if they want the songs to be played on every device that they own regardless of whether those are authorized or not.
With the above, you should be getting the point that the main issue here is the DRM protection that the Apple Music tracks have. If we will be able to have it removed and then convert the Apple Music songs into formats supported by the devices or media players you wish to use, then the problem will be solved.
But how can that be done? How can you convert Apple Music to MP3 format or any other file formats that you prefer using?
Let's discuss more details about this Apple Music to MP3 conversion as we continue heading to the second and third parts of this article.
Part 2. How to Convert Apple Music to MP3 on iTunes?
You must know that there are tracks you can buy from the iTunes Store that are not protected or are considered as non-DRM. If you have those tracks right now, you can easily do the Apple Music to MP3 conversion just by using your iTunes or Apple Music app. That is what we are to tackle in this portion of the article.
Convert Unprotected Apple Music to MP3 Via iTunes
It is so easy to convert Apple Music to MP3 format using the iTunes app. The good thing here is that you are likely to have the app already installed on your PC. And so, what you need to do is just to launch and open it to begin.
Step #1. Using your iTunes app on your PC, tick the "Edit" button and then choose "Preferences". If you are using a Mac PC, you can tick the "iTunes" button located at the top area of the screen as well before hitting "Preferences".
Step #2. You now have to choose the button for "General". New options will be displayed, select the "Import Settings" menu.
Step #3. There will be a new window that will pop up. Right under the section of the "Import Using" menu, make sure you select "MP3 Encoder".
Step #4. Now, locate those Apple Music tracks that you wish to save as MP3 files. Have them highlighted.
Step #5. Hover your mouse to "File" then choose "Convert" then tick the "Create MP3 version" option. After doing so, you should expect to see the MP3 versions of the songs chosen in your library.
Just by following these five steps, you can have your unprotected Apple Music files transformed to MP3 format. The only drawback that you must know once this method is used is that the quality of the output files can't be guaranteed. But if you are fine with just a "so-so" quality of tracks, this would work for you.
Now, what if the issue we want to fix is about the DRM encryption of the Apple Music files that we have the same as what we have raised in the first part of this article? Can the DRM removal be done right away? If yes, how can that be possible before you finally do the Apple Music to MP3 conversion? Let's take a closer look at this issue as we meet the professional and top converters that will surely be of great help to you.
The third part of this article will give you all the information you need. So, continue reading!
Part 3. Top 4 Converters to Convert Apple Music to MP3
Right away, after finding out about an issue or a dilemma, the first thing you'll surely do is to look for references on the web that can help you out. Well, that's a given but how can you be so sure that the first articles to be displayed will give you the results you are expecting? There won't be a guarantee! That is why we compiled the best and the top converters that can do the Apple Music to MP3 conversion.
We have four tools here. Each will be presented in detail so sit on your couch and keep reading the content of this section to learn more. We'll begin with DumpMedia Apple Music Converter.
DumpMedia Apple Music Converter

The DumpMedia Apple Music Converter is a professional converter that, of course, has the ability to convert Apple Music to MP3 format. It is an app that can easily do the DRM removal while converting your chosen Apple Music files to MP3 or any other output formats supported.
It does support the conversion not only to MP3 but to FLAC, M4A, AC3, M4R, AU, and more while keeping the quality of the tracks at 100% level and keeping the ID tags from the original music files. Apart from being an Apple Music Converter, it can also work as a powerful audiobook converter. So, if you are into listening to audiobooks as well, choosing this DumpMedia Apple Music Converter will be so helpful. It would be like hitting two birds in one stone, right?
With this tool, the DumpMedia Apple Music Converter, you can create a playlist that you can stream in offline mode. Since the DRM encryption will now be removed, you can have the Apple Music files played on any device that you like. Have the files converted into a flexible format like MP3 and worry no more about subscription and data connection!
This app also works too fast. The speed is notably 10x faster than the other converters. And of course, this is so easy to use. If you wish to learn more information when it comes to the installation needs and procedures regarding conversion and downloading of the transformed Apple Music files, it is always suggested to visit the official website of DumpMedia.
AMusicSoft Apple Music Converter

Apart from DumpMedia Apple Music Converter, we also have this AMusicSoft Apple Music Converter that is also capable of supporting Apple Music to MP3 conversion. This tool can also get rid of the DRM protection of the Apple Music files. Apart from being an Apple Music Converter, it can also be used as an audiobook converter.
You can even customize the output settings (file name format, the title, the album and artist's name, and more) based on your preference. The good thing about this app is that it is capable of supporting the most common formats including MP3, FLAC, M4A, WAV, AAC, and AC3. The conversion speed is notably amazing as well. You can have your Apple Music files converted to MP3 or any output format of your choice 16x faster than the other apps.
Quality loss won't be experienced since the output files are guaranteed to be so great! And yes, this can be used easily as well as this is too user-friendly. You only have to perform a three-step procedure and you can have the MP3 files ready for offline streaming right away!
TunesFun Apple Music Converter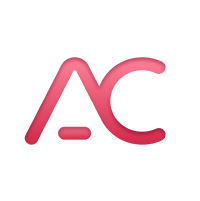 The third in the list of the top Apple Music to MP3 converters is this TunesFun Apple Music Converter. It, of course, is capable of transforming your chosen Apple Music tracks to MP3 and to other output formats such as AAC, FLAC, or WAV. Even if you decide to cancel or stop your Apple Music subscription, you can still have the songs saved on your personal computer or any device forever. You are now capable of downloading millions of tracks that you like! You can have them played in offline mode as well!
And oh, the same with the first two, it also does audiobook conversion! Now, when talking about the quality of the files, the original would be kept. Conversion will be done losslessly so need to worry that much since ID3 tags will be preserved and maintained. You only have to follow a very short conversion procedure to have your chosen Apple Music songs transformed to MP3 format.
If you want to try using this TunesFun Apple Music Converter and are wondering what must be accomplished to have the app installed on your PC, you can refer to the details on its official website. The conversion procedure can be found on the website as well.
TuneSolo Apple Music Converter
The last on the list is this TuneSolo Apple Music Converter. But this does not mean that it performs less! It also supports Apple Music to MP3 conversion with ease! The same with the others, it can also work as an audiobook converter.
So, if you are fond of audiobooks, this converter can also be a good option for you. It can have your Apple Music files converted to the most popular and most used formats including MP3, AC3, WAV, M4A, FLAC, and AAC. It does the conversion process at 16x speed while maintaining all metadata information and ID3 tags. You don't have to worry about compatibility as well since you can have this app installed on both Windows and Mac computers.
This is as well easy to navigate and can easily be used even by first-time users or beginners. It only takes 3 steps until you have your converted Apple Music files ready for streaming. The requirements prior to the installation are only a few and simple. So, completing those won't be a dilemma at all. It also has its official website that you can check out after reading this post (if you wish to know further details about the app and its conversion advantages).
These four are the top and the best Apple Music to MP3 converters in town! We do hope that upon reading this section, you will no longer feel burdened about having your favorite Apple Music tracks played and saved on any device or media player.
Part 4. Conclusion
Converting Apple Music to MP3 via iTunes would be possible only if the files are unprotected. However, if those are encrypted with DRM protection, a need for a more professional app would arise. And so, choosing from those top converters presented in the second part would surely help!