OUR EARLY VERDICT
Misfit's first smartwatch could be a great choice for fitness fans who want a tracker which can do a little bit more than just flash when you've reached your step count.
FOR
Large AMOLED display
Heart rate sensor
AGAINST
Quite thick
Limited software
Misfit has been creating fashionable but useful fitness trackers for a number of years now, but the Vapor is the first time the company has created a smartwatch.
The Vapor still feels like a Misfit product though, putting your fitness goals at the heart of your wristwear.
It also offers up a lot more than we've seen before from Misfit, including apps for weather, messaging and much more.
Misfit Vapor price and release date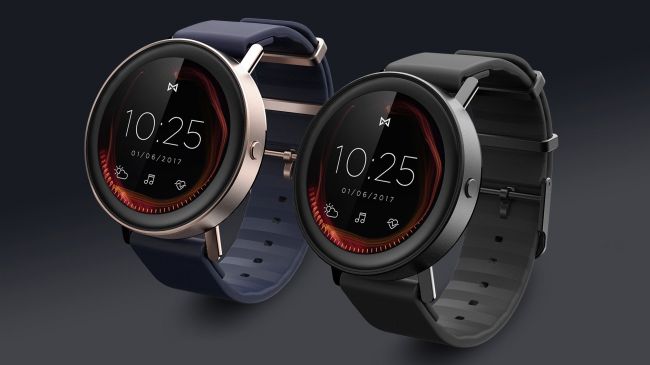 The Misfit Vapor costs $199 (about £160, AU$270), making it the most expensive Misfit device to date. Compared to the competition in this space though, the Vapor isn't all that expensive.
Misfit hasn't shared an official release date for the Vapor and instead simply said it's "coming later this year". That may mean it's a long wait until you'll be wearing one of these on your wrist.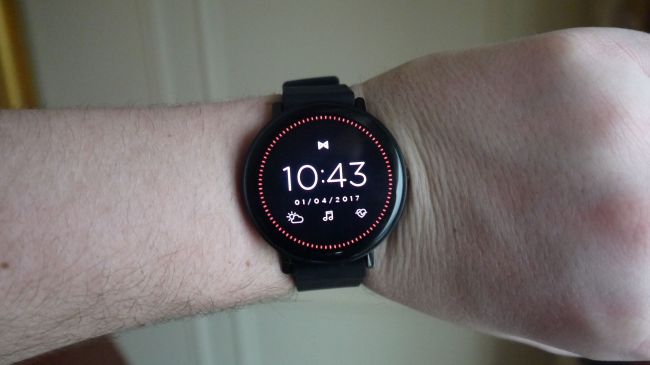 Design and screen
The Misfit Vapor features a 1.39-inch round AMOLED display that reaches an impressively high 326 pixels per inch. This is a truly round watch face, unlike theMoto 360, which continues to have that flat tyre look.
Around the edge of the screen there's a glass bezel that may look useless at first, but in fact acts as a way to interact with the wearable.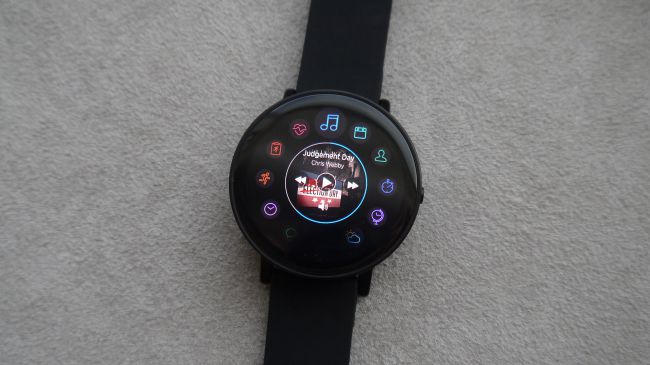 You can move your finger around this line, much like a wheel, to select different apps on the Misfit Vapor.
There's one button on the Vapor – it's where you'd expect to see the crown on a traditional watch, but here it's a click button to boot up the app selection menu.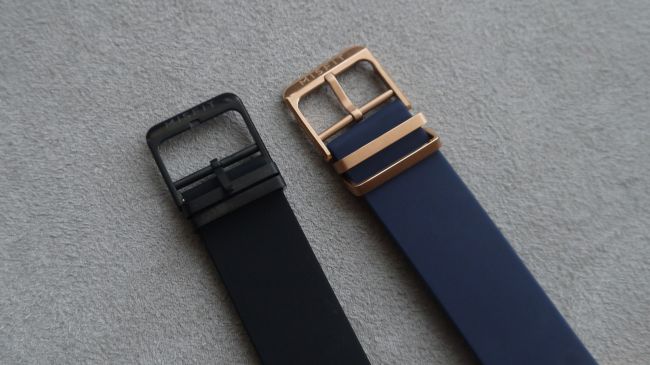 The device itself is built of stainless steel with a satin finish, and comes in a 44mm size. It's a one-size-fits-all deal here, so some people may find the Vapor is a little too large for their wrist.
It looks and feels premium though. Color choices are limited to just Jet Black or Rose Gold at the moment, but you can swap the straps with ease to change the look.
One strap is included in the box, and then you can buy straps directly from Misfit. The straps that work on the Misfit Phase will also fit the Vapor.
The Misfit Vapor is swim-proof too, so you won't have to worry if you get it wet.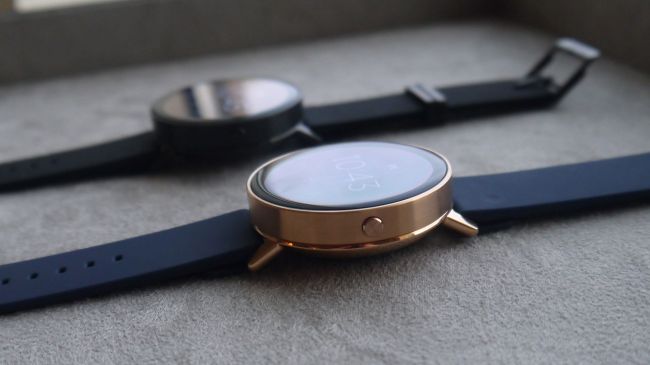 One downside to the Vapor is that it's quite thick. Considering Misfit is usually a fashion-focused brand this a little disappointing, but if you're used to using other smartwatches you probably won't be that disappointed by the size of the Vapor.
It's powered by Qualcomm's Snapdragon Wear 2100 chipset and throughout our brief time using the Vapor it felt snappy at moving between screens.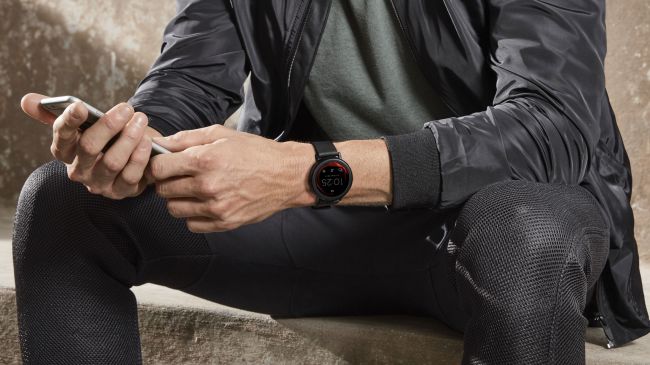 Interface
For software, it's interesting that Misfit has decided not to opt for Android Wear like many other manufacturers have done.
It's a decision that will lead to a more limited app selection, but a Misfit representative told TechRadar that the decision was made to create its own software in order to bring all of the useful features from competitors into the Vapor.
On the home screen, you can tap the clock to see your goal for the day. If you've completed it, you'll get an animation congratulating you and if you haven't it'll share your stats for the day so far.
Below that sits shortcuts for the weather, fitness and heart rate trackers.
In terms of functionality, the Vapor does everything you'd expect a normal fitness tracker to do and more. There's sleep and sports tracking as well as the heart rate monitor.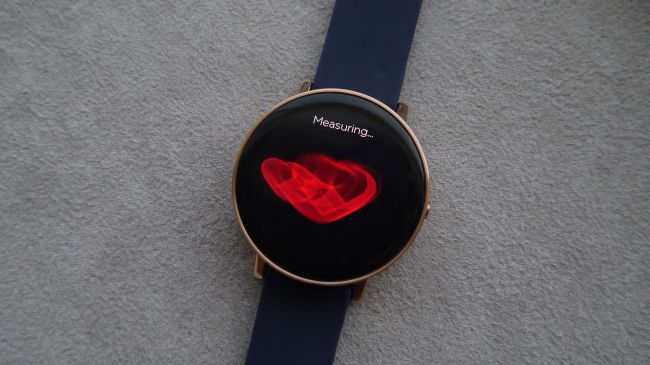 It also features GPS, and Misfit wants to push this as a device you can take out without your phone. You can connect a pair of headphones to the Vapor via Bluetooth and use the 4GB of internal storage to store music for your exercise routine.
The heart rate monitor isn't always on, but you can boot it quickly from the home screen. It'll also automatically take a reading in the morning and evening.
There's a 400mAh battery cell inside, which Misfit claims will last the average user two full days. But if you're going to be exercising a lot you can expect more like one full day of life before the Vapor needs charging.
This is done using a magnetic charging cradle which comes in the box.
Early verdict
Misfit's first foray into smartwatches is an interesting step and offers up a lot of features we've seen on other devices, but for a lower price.
The design is as good as we've come to expect from the company, but it may be a little too big for some Misfit fans.
But with a large, round and bright display, GPS, Bluetooth for music and a heart rate tracker, it looks like the Misfit Vapor could be one of the best smartwatches available in 2017. Not bad considering we're only in January.
(techradar.com, https://goo.gl/JP5Ue1)
Comments
comments