Nest Hello is the video doorbell from Nest. The company already offers various smart home devices including its popular Learning Thermostat and various cameras for both indoor and outdoor, but a video doorbell has been a long time coming.
Ring meanwhile has been bought by Amazon and dominates the video doorbell space. It offers no less than three options, comprising the Video Doorbell, Video Doorbell 2 and Video Doorbell Pro, with the latter offering the most comprehensive list of features from Ring.
Netgear's Arlo Audio Doorbell meanwhile, is intended as an addition to the company's smart home security line-up to help tie in your doorbell with the Arlo cameras.
To help you work out which is right for you, we've rounded up all the devices below.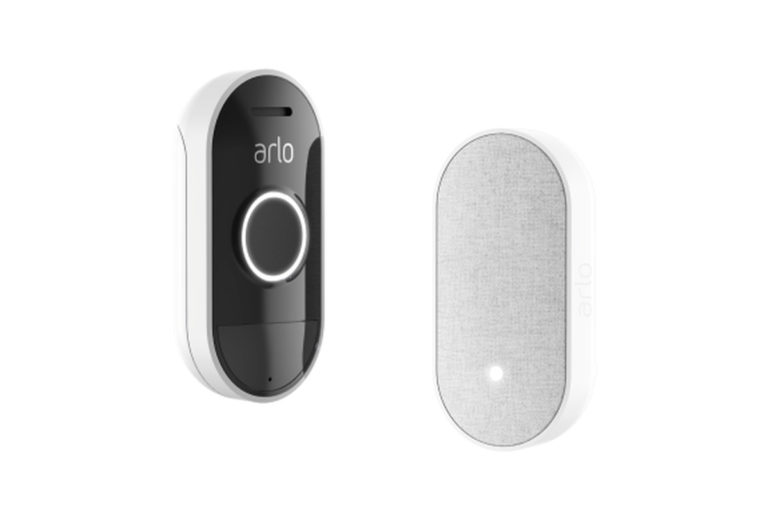 Doorbell designs
Slimmer, more sophisticated design on Nest Hello
Ring Video Doorbell Pro is slimmest of Ring options
The Nest Hello is a slim, sleek video doorbell featuring a white body, black face and a rectangular design with rounded edges at the top and bottom. The exact measurements are 117 x 43 x 26mm, so it's smaller than all the doorbells from Ring and it's more premium looking too.
A camera lens is present at the top of the Nest Hello, a button with an LED ring around it is positioned at the bottom and there is a Nest logo hiding sensors in the middle of the device. A microphone sits above the Nest logo and a speaker is present below the button on the edge of the device. It's a hardwired doorbell, which is why it's smaller.
The Ring Video Doorbell Pro is the closest in design to the Nest Hello, offering a slim build and a rectangular shape but with straighter edges than the Nest option. It has a silver framing with a Ring logo at the bottom and a black middle section that houses the camera lens and button surrounded by a light ring directly below. It measures 114.3 x 46.7 x 20.3mm, so it's pretty close in size, again, because it's hardwired like the Nest Hello.
The Ring Video Doorbell 2 is the successor to the Video Doorbell original and both offer a wider rectangular build than both the Pro model and the Nest Hello. Both the Doorbell 2 and the original have a silver body making up two-thirds of the device, featuring the button and the Ring logo, and a black body for the top third with the camera lens.
It's worth noting, however, that the Doorbell 2's silver fascia is removable, is made of plastic – rather than metal – and can be swapped out for other colours. This also gives easy access to the removable battery – and it's the battery that makes up the bulk of these two latter Ring doorbells.
The Video Doorbell 2 is more refined in terms of design than the original Ring doorbell, though it is thicker, wider and it certainly isn't as subtle as the likes of the Pro model or the Nest Hello. The original measures 126.5 x 61.7 x 22.1mm, while the Doorbell 2 measures 128.3 x 63.5 x 27.4mm. As the Doorbell and Doorbell 2 are battery powered, they can be easily placed on any door.
The Arlo Audio Doorbell is a fairly compact device, thanks in part to not supporting camera features like the other doorbells on this list. Like the Nest Hello, this doorbell has a slim rectangular design with rounded edges at the top and bottom. A simple design includes the Arlo logo, the doorbell button as well as the speakers and microphones.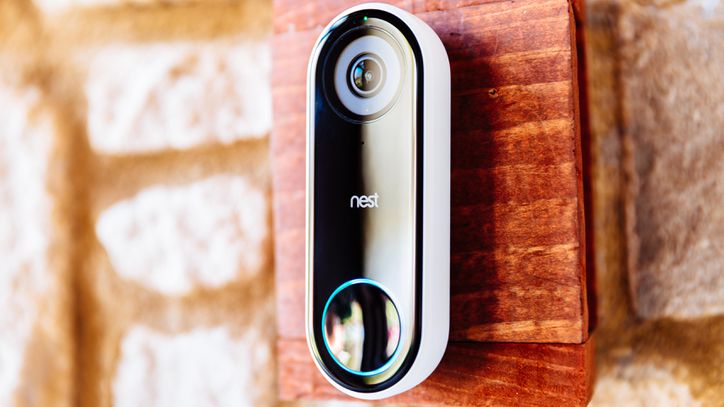 Smart doorbell features
Nest Hello offers facial recognition on top of person detection
Ring Video Doorbell Pro only Ring model to offer human detection
Arlo Audio Doorbell integrates with Arlo's security system
All offer two-walk talk
The Nest Hello offers both person detection and facial recognition, though the latter feature requires a Nest Aware subscription. The subscription also allows for customisable activity tracking zones however as well as up to 30-days video history depending on the package you choose.
Other features include HD Talk and Listen, allowing users to use the Nest app to have a conversation with the person at their door without needing to be there in person, and there is also something called Quick Responses too. This enables the user to play a pre-recorded message to visitors through the app on the doorbell, which is really handy. Hello offers video capture at 1600 x 1200 pixels, 60fps.
Features on the Ring options meanwhile vary depending on the model. All three feature two-way talk, but the Video Doorbell and Video Doorbell 2 only have basic motion detection. You can set the range and preset zones, but the Video Doorbell Pro has more advanced motion detection.
The Pro model offers customisable motion zones – that you can draw on screen in the app – as well as human detection, but it doesn't provide facial recognition like the Nest Hello. The original Video Doorbell has up to 720p video quality, while the Video Doorbell 2 and the Doorbell Pro have up to 1080p.
All the video doorbells being compared in this feature will alert your smartphone when motion is detected and all will allow users to see who is at their door via a live video stream on the respective app.
Ring Video Doorbell is Alexa compatible, so you can view live video on your Echo Show; Nest Hello is Google Home compatible and can have Google alert you when someone is at the door through a Google Home compatible speaker, so currently, Nest Hello is a little bit better connected.
The Arlo Audio Doorbell places a call to your phone when someone is at the front door. You can talk to them directly or they'll be able to leave a message if you aren't available to answer. This system includes the ability to install multiple Arlo Chime add-on devices around your home by simply plugging them into spare power sockets. These allow the system to function like a traditional doorbell with customisable audio alerts being broadcast when someone rings the bell.
The Arlo Audio Doorbell includes 7-day cloud storage for recordings. Customisable chimes, volume adjustment and a weather resistance to snow, rain and heat.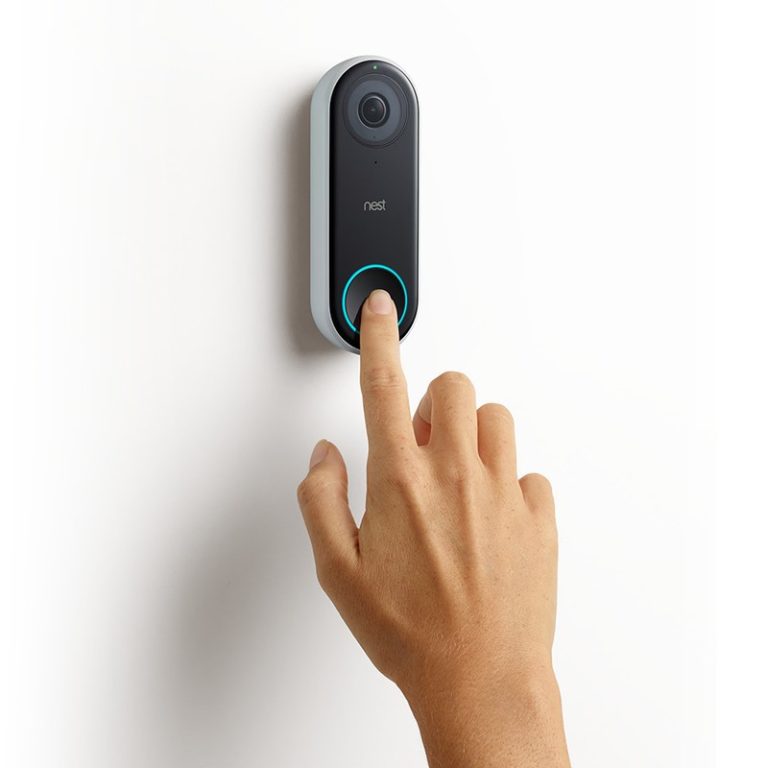 Hardware differences
160-degree FOV on all except original Ring Video Doorbell
Nest Hello offers head-to-toe image and wide angle
Ring has battery-operated options, Nest is hardwired only
The Nest Hello features a HD camera with a 160-degree field of view and a 4:3 aspect ratio, allowing it to show you a head-to-toe image of the person at your door, as well as a group of around five or six people.
The Nest Hello resolution is 3-megapixels and it has the same night vision capabilities and HDR imaging as the Nest Cam IQ, offering a fantastic quality video. The Nest Hello is hardwired, but it can use the same wires as a standard doorbell, as can the Ring Doorbell Pro. Installation is quite a process if you don't have a wired doorbell already though.
The Ring Video Doorbell has a HD camera with a 180-degree field of view, along with noise cancellation for audio. The Doorbell 2 and Doorbell Pro have a 160-degree field of view and like the original, they too have noise cancellation on board. All three have night vision.
The Ring Video Doorbell and Video Doorbell 2 come in both battery and wired options, while the Doorbell Pro is only available as a hardwired option. Like Nest, the wired options can use existing doorbell wires. Being battery powered makes for quick and easy installation, but the Ring battery will need charging fairly regularly.
The Arlo Audio Doorbell doesn't include video capabilities of its competitors, but can be combined with Arlo cameras to give you a complete view of your entrance way.
This doorbell is intended as a direct replacement for your current doorbell, so you can wire it into the mains. It is also available as a wire-free option. With just two AA batteries, the Arlo Audio Doorbell can run for up to a year, making this device an easy-to-install smart doorbell alternative.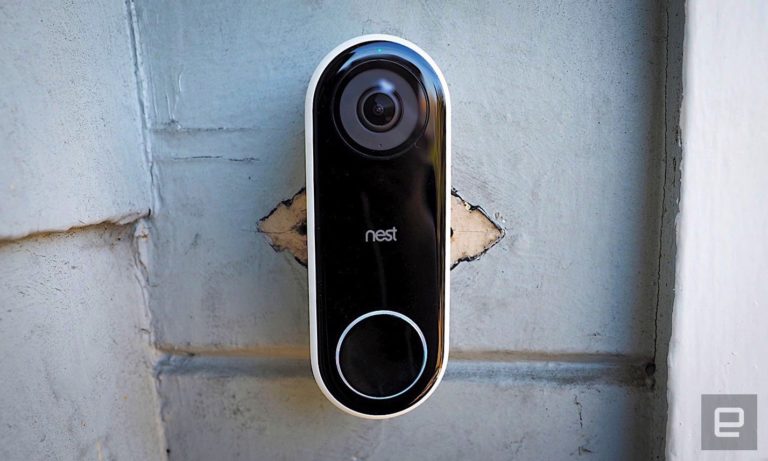 Price and availability
Nest Hello price is $229 (£229)
Ring options range from $145 (£99 to £184.00)
Arlo Audio Doorbell is available later this year
The Nest Hello retails at $229 in the US, and is £229 in the UK. It costs £350 if you include professional installation, which we would recommend.
The original Ring Video Doorbell costs $145 (£99), the Doorbell 2 costs $197 (£144.99) and the Doorbell Pro costs $239 (£184).
Ring Video Doorbell – Amazon US – Amazon UK
Ring Video Doorbell 2 – Amazon US – Amazon UK
Ring Doorbell Pro – Amazon US – Amazon UK
That's not quite the end of the story however. While Ring will offer you video functions for that retail price, there is also the Ring Protect subscription. At a basic level (£25/$30 a year or £2.50/$3 a month) it will save video from one camera for 60 days so you can review it after the fact (otherwise, if you don't answer, you don't see the video). The Protect Plus option covers you for unlimited cameras, but costs £80/$100 a year (£8/$10 monthly).
We mentioned Nest Aware above – this will cost you £40/$50 a year (or £4/$5 a month) to give you 24/7 video recording storing 5 days of video, although there are more expensive options if you want more – and the cost will add up if you have more Nest cameras.
The Arlo Audio Doorbellis expected to be released later this year in the US. Pricing is unknown at the moment, but we'd expect it to be a cheaper alternative to the video doorbells currently available.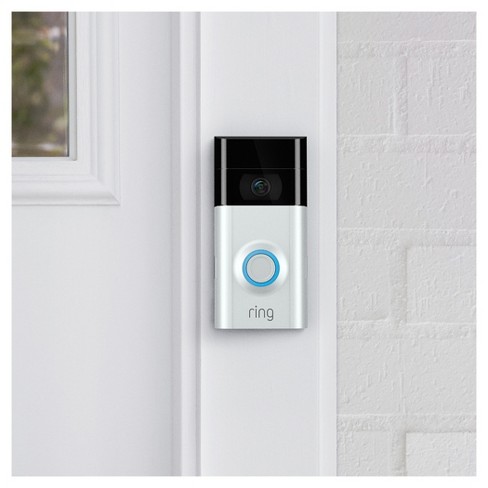 Conclusion
The Nest Hello is priced to rival the Ring Video Doorbell Pro, which offers the same format – hardwired to your previous doorbell wires. While both offer video recording, Nest is a little higher in resolution and offers HDR, which Ring doesn't. The Nest Hello offers advanced functions that Ring doesn't, with face detection, but you'll have to pay more for everything via Next Aware. By comparison, Ring Protect Basic is cheaper overall.
Nest fits into your smart home system and Nest users might prefer to stick to one brand – backed by Google. Ring's purchase by Amazon gives the startup strength, however, and Ring too has a range of camera options – exactly how Amazon uses Ring going forward remains to be seen.
The Video Doorbell 2 is our pick of the bunch as a standalone doorbell replacement: for those without wires, it's easy to setup and install – but the Nest Hello has a more sophisticated feature set if you're looking for a wired model and it looks great on the door too.
If you're not interested in video capabilities, then the Arlo Audio Doorbell is the obvious alternative. This doorbell is also the perfect choice if you already own Arlo products and the fact you can combine it with the cameras and Arlo Smart Chime speakers makes the system fully expandable. Cloud storage is clearly a bonus too.
The Arlo Audio Doorbell may also be one of the easiest devices on the list to install. The audio-only functionality ensures the doorbell needs less charge than the others if you use it in battery-powered mode, so there's far less maintenance. Mounts are included in the kit, so it's theoretically easy to install yourself.
(pocket-lint.com, https://goo.gl/1LemiD)
Comments
comments