General Motors is recalling around 196,000 Hummer vehicles because of an electrical problem that caused at least two vehicles being destroyed in fires, the automaker said on Wednesday.
Faulty heating and cooling systems in Hummer sports utility vehicles may create a nightmare scenario for drivers — the vehicle can be set on fire. Several owners of General Motors Hummers have made complaints of fires and burns.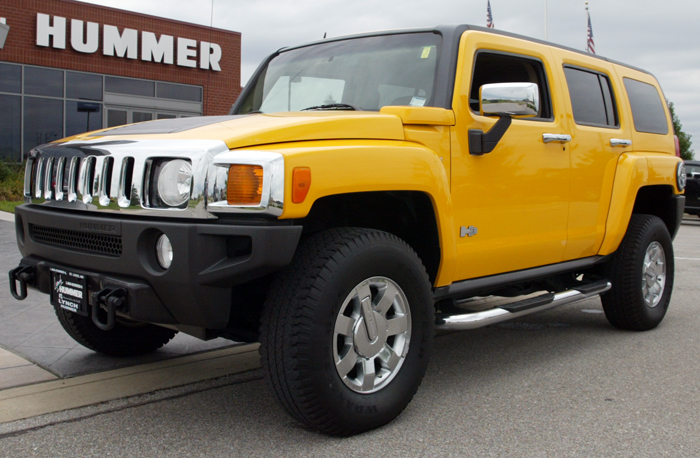 The New York Times reports that General Motors plans to recall 196,000 Hummer vehicles after receiving several complaints from drivers.
The recall includes the Hummer H3 made during the 2006 to 2010 model years and the H3T in 2009-10.
Reuters reports that GM said Wednesday that there have been 42 reports of fires in the recalled vehicles, 31 of them reported to the National Highway Traffic Safety Administration and 11 to the company.
General Motors says that an electrical part in the heating and cooling system can overheat, which may result in a fire inside the dashboard. At least two vehicles were completely destroyed due to fires caused by the faulty part.
In one written complaint to the NHTSA in 2014, published by the Consumerist, a driver said:
"There was a funny smell. I immediately stopped and told my passenger to get out and noticed a fire under the passenger glove box. I tried pouring milk and juice on the fire to put it out under the dash but it didn't put the fire completely out. The vehicle quickly went up in flames."
Another motorist told the NHTSA:
"Pulling into my stepson's school, I began to smell and see smoke. When I got closer to the parking area, sparks began to fall from underneath the right passenger dash. I immediately parked the care and ran around to the right passenger side and opened the door… I have searched online and found that this is a common reoccurring problem with Hummers and there are many reports similar to my experience."
General Motors also has a recall of 330,000 full-size pickup trucks due to faulty airbags made by the Takata Corporation. The defective airbags, which can explode, are in 34 million vehicles in the United States.
(digitaljournal.com)
Comments
comments