There has been much talk of late about promising startups in the world of automobiles, buoyed by the rising amount of technologies, increasing amounts of funding and the merging of established car companies in lieu of the advancing technologies. One such startup is Byton, the Chinese company that just presented its first car at CES 2018. Living up to its expectations, the concept has everything that a future car aims to have, and does all of it in a way that makes us believe in its 2019 production timeline.
Byton has classified its concept car as an all-electric SUV, even though it is rather low-slung and sleek in comparison to the traditional silhouette of SUVs. The car will get a fully electric drivetrain equipped with two batteries of varying capacities – a 71kWh pack capable of driving for about 402km, and a 95kWh pack capable of delivering about 523km in total driving range. With fast charging, these batteries can juice up to providing about 240km driving range with just 20 minutes of charging, and the car itself has been built and designed from scratch keeping the electric drivetrain in mind. This means better utilisation of chassis space, which will also allow it to come with a host of autonomous paraphernalia.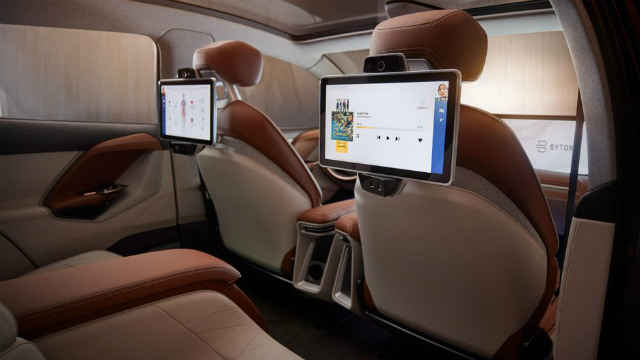 The Byton e-SUV comes equipped with all the lidars, sonars, proximity sensors, cameras, micro-controllers and algorithms necessary to enable Level 4 autonomous driving. Upon launch, however, Byton may enable only Level 3 of autonomous driving ability, which means that even though the car will be able to carry out most of the driving tasks, driving intervention will still be required in certain situations. The steering wheel will have a touchscreen interface embedded in between (similar to ZF's new steering wheel concept), and have a sweeping, curved display across the entire dashboard that it calls Shared Experience Display. When in production, the company states that this display will be able to show all the necessary settings and options pertaining to the car's driving dynamics, entertainment and functionalities, and be clearly visible and accessible to all the occupants of the car.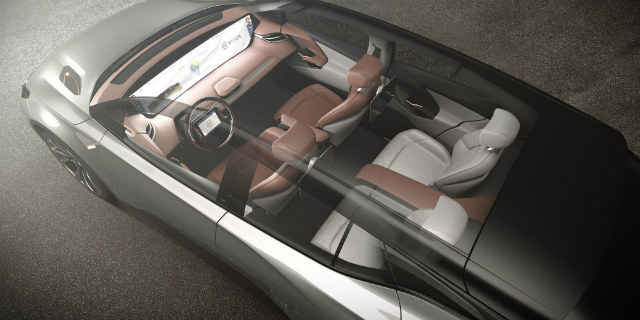 To enable further autonomy, Byton is equipping its SUV with swivel-mounted chairs, which will allow all the occupants to face each other, just like we've seen in so many concepts already. It will also come equipped with the Amazon Alexa voice assistant, which will operate via 5G connectivity integrated into the car. The flatbed antennae are integrated into the roof rails to aid connectivity, although the SUV may only have 4G enabled at the time of launch. While all of this may seem to be a bit overkill, the Byton SUV actually looks and feels quite possible, and the company's confidence in it further highlights its potential.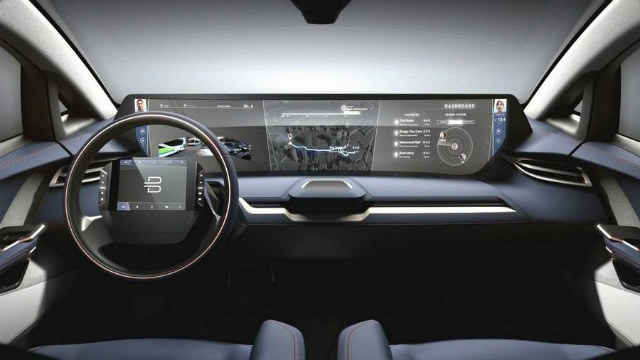 The company is headquartered in Nanjing, China, has a design center in Munich and a software development centre in Silicon Valley, which gives it a promising base to begin with. Byton aims to unveil a production variant by 2019 in China, following which it will be unveiled in USA and Europe by 2020. The company has also earmarked a potential launch price of $45,000 for the electric SUV, when it launches.
(digit.in, https://goo.gl/j6jFCT)
Comments
comments