Samsung has already announced two flagship smartphones this year but chances are that won't be the last we hear from the company and its smartphone arm before 2016 is out.
The Galaxy S7 and Galaxy S7 edge both debuted at Mobile World Congress in March, but rumours began floating around for the company's larger smartphones before the event in Barcelona was even confirmed. Now it's well and truly over and focus has turned towards what Samsung will launch next.
The Samsung Galaxy S7 edge+ and the Galaxy Note 6 have both been speculated upon but the latter device is what this feature is focusing on. This is everything we know so far about the Galaxy Note 6, which is also being called the Galaxy Note 7.
Samsung Galaxy Note 7: Name
Confirming several rumours that have suggested Samsung will actually call the next Note the Galaxy Note 7, rather than the Galaxy Note 6, Samsung published a blog post to explain why it is jumping a digit. it chose the Galaxy Note 7 name to complement its Galaxy S7 and S7 Edge flagships, and to minimise confusion.
It also described the Galaxy Note 7 as a "powerful instrument for achievement and self-expression, and is made for those who want to get the most from their phones – and their lives". It added that, with the S Pen functionality and larger screen, Galaxy Note7 will "help people do more in work, at home and everywhere in between".
Samsung also sent an event invite to the media, highlighting what appears to be the phone's S Pen stylus. Recent rumours have claimed it is getting a major update, though Samsung has yet to comment on those reports.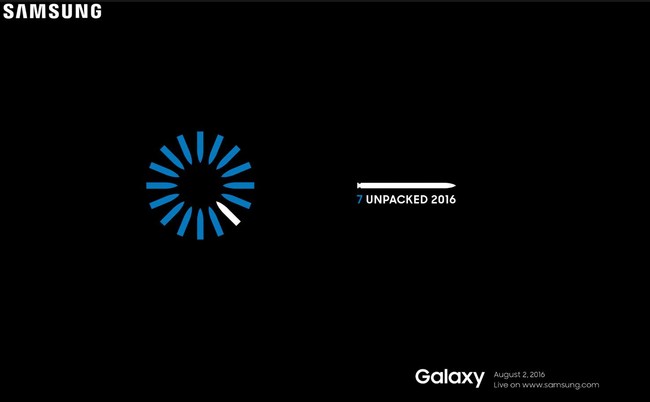 Samsung Galaxy Note 7: Release date
The Samsung Galaxy Note 5 launched on 13 August 2015 alongside the Galaxy S6 edge+, but the Note wasn't destined for European waters in a bid to push the S6 edge+ as the phablet to consider instead. Reports suggest Samsung considers this to be a mistake though and it has since been suggested that the Galaxy Note 7 will bring the Note device back to the UK in favour of the Galaxy S7 edge+.
While we still don't know for sure if the device is coming to the UK, Samsung announced on 12 July that it will officially hold a Galaxy Unpacked event at 11 am EST in New York on 2 August to unveil the new Note 7, aligning precisely with a number of earlier claims that suggested it would debut the phablet on that date. It appears as though the event will be live-streamed, too.
As for when the Galaxy Note 7 will hit store shelves, Blass has claimed it will release in the US on the week of 15 August, suggesting a couple of weeks after its announcement.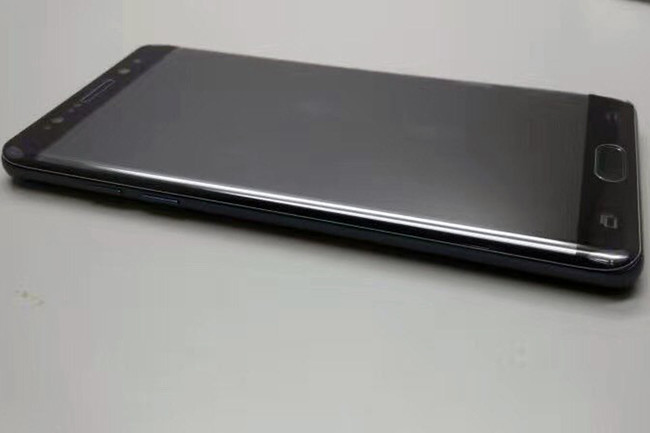 Samsung Galaxy Note 7: Design
Rumours have suggested the Note 7's design will look similar to the Galaxy S7edge with the addition of an S Pen. There have been reports of both curved and flat versions over the last few months but more recent claims, from the Electronic Times, suggest we will only see a curved model with no flat model offered. These rumours were further corroborated by the The Korea Herald at the end of June, and the Samsung-looking teaser for its Unpacked event that reads: "Write on the edge of something great".
Based on some blueprints from @OnLeaks, sourced for USwitch, the Note 7 is said to measure around 153.5mm x 73.9mm x 7.9mm, putting it around the same size as the Note 5. It is also rumoured to be coming with IP68 water and dust resistance, something both the S7 and S7 edge offer, and an iris scanner will also apparently be on board the Note 7.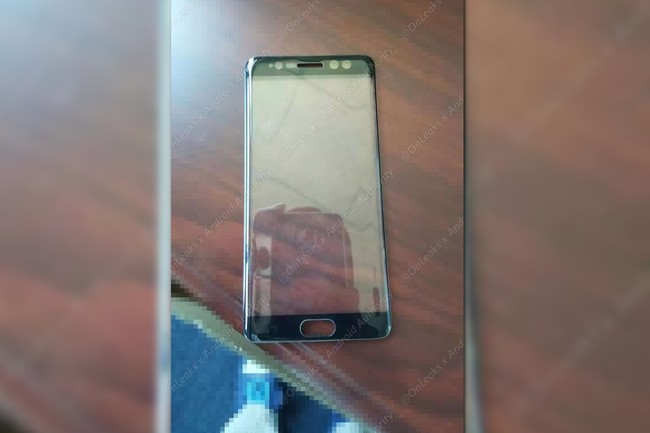 The claim of an iris scanner is something the blueprints from @OnLeakssupported, as well as a leaked screenshot from Samsung's Galaxy Beta Programand more recently, Evan Blass on Twitter. What's more, a leaked panel shown off by Android Authority seems to show transparent windows for the rumoured sensor. Further details have been scarce though so it isn't clear if it would be infrared like Fujitsu, a light like the Lumia 950, or something more advanced. Or none of the above.
More recently, Steve Hemmerstoffer (@stagueve) tweeted several images of what he claims to be the Note 7. The images appear to support other leaks but it's not possible to tell whether they 100 per cent accurate as yet. It looks like there is an iris scanner on board though, as well as a fingerprint sensor on the front.
The one feature that will almost certainly appear is the S Pen as we mentioned. It has been claimed the S Pen will be called E S-PEN for the next model but it isn't clear what this actually means as yet. We suspect it will mean it is more advanced and capable though. A recent leak from iGyaan claimed the new S Pen will offer improved Bluetooth LE, which will allow for longer usage and more accurate proximity warnings.
According to Blass, the Note 7 will arrive in black , silver and blue colour options, which he tweeted renders of.
Samsung Galaxy Note 7: Display
Rumours suggest the Note 7 will continue the Super AMOLED trend previous Note devices have offered but increase the display size very slightly from 5.7-inches to 5.8-inches. That said, Evan Blass has claimed the Note 7 will stick to 5.7-inches so the size is still up in the air.
The resolution is said to be sticking to Quad HD. If the size increase rumour is true, the Note 7 will have a slightly lower pixel density of 506ppi compared to 515ppi but this will not be noticeable to the human eye.
Sammobile also reported a 5.8-inch Super AMOLED display with a Quad HDresolution, supporting most other rumours, but it also suggested a curved display, which a Weibo user also reported. It isn't clear whether there will only be a curved Note 7 device as some reports have suggested, or if Samsung will offer both curved and flat models.
There has also been talk of a Note 6 Lite. This latter device is said to be coming with a 5.8-inch display too but the resolution is reported to drop to Full HD.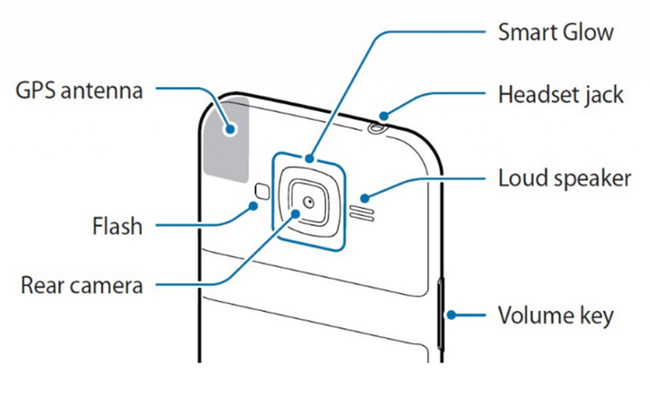 Samsung Galaxy Note 7: Camera
According to a Weibo report, the Note 7 will be coming with a 12-megapixel main camera offering "Super OIS Plus", while another Weibo user suggested it would feature infrared-based autofocus. Evan Blass has also suggested 12-megapixels will be the rear resolution, and he claims it will be Dual Pixels, like the Galaxy S7 and S7 edge.
There has also been talk of dual rear cameras after industry sources talked to China's Zol but we would take this with a pinch of salt for now. Blass is currently the only one to detail the front-facing camera sensor, which he claims to be 5-megapixels.
Another report suggested the South Korean company is working on a new technology called Smart Glow. This is claimed to be a ring of light surrounding the rear camera that will light up to communicate notifications and more to the user when the device is lying face down, or when a selfie is being taken using the back camera.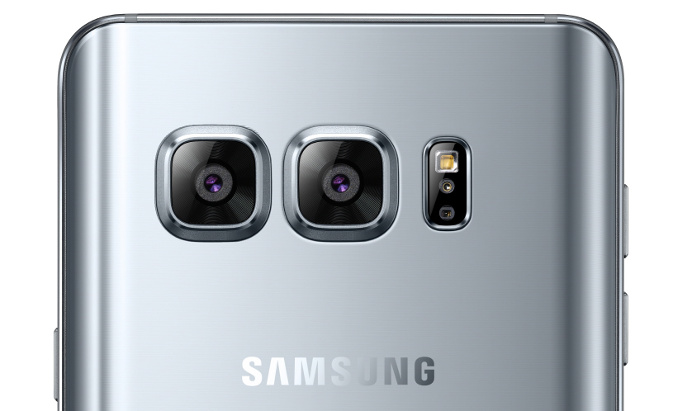 The Galaxy S7 and S7 edge both have 12-megapixel rear cameras and a 5-megapixel front camera so if Blass's information is accurate, it sounds like the company might use the same sensors for the Note 7. This would make sense given the praise both the S7 and S7 edge have received. Both the front and the rear snappers offer an aperture of f/1.7 to help them excel in low-light conditions so we'd like to see the same capabilities in the Note 7 at the very least.
Samsung is also claimed to be working on a new 1/2.3-inch sensor that will be accompanied by a lens with an aperture of f/1.4, which is said to offer 17 per cent more light, plus the extra light the bigger sensor will bring. It isn't clear if this new camera will be ready for the Note 7 however, but fingers crossed.
Samsung Galaxy Note 7: Hardware
The Samsung Galaxy Note 5 has an octa-core Exynos chipset, 4GB or RAM and 32GB of 64GB of internal memory. The aluminium body means microSD support was removed as was a removable battery, the capacity of which dropped to 3000mAh from the 3200mAh of its predecessor.
The Galaxy Note 7 is said to be coming with either a Qualcomm Snapdragon or Exynos chipset, depending on the region, along with 6GB of RAM, according to Weibo. The same site has suggested it will be the Qualcomm Snapdragon 823 chip, which is capable of supporting up to 8GB of RAM.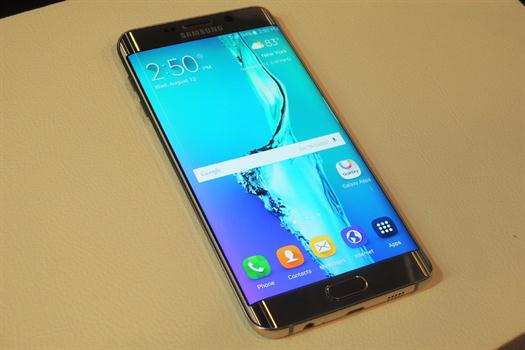 Samsung's S7 and S7 edge both come in two models, one of which offers the Qualcomm SD820 chip and the other of which uses the in-house Exynos Octa 8 processor so the suggestion of two variants depending on region is plausible, although whether it the support will be 6GB or 8GB of RAM is unclear. Interestingly, Samsung unveiled a new 10nm LPDDR4 6GB RAM chip in China in May 2016, so perhaps it will adopt that for the Note 7.
Storage options have been touted as 64GB and 128GB in one Weibo report, whileanother claimed 256GB of storage would be on board. Blass tweeted the Note 7 would be offered with 64GB of RAM and microSD support but whether that will be the only model is currently unclear. Yay to microSD back on board if this leak is accurate though.
If the Note 7 arrives in a curved and flat version, chances are they will both offer the same specs, like the S7 and S7 edge do. The Note 6 Lite on the other hand is reported to be coming with the Qualcomm Snapdragon 820 processor and 4GB of RAM.
Samsung Galaxy Note 7: Battery
According to SamMobile, the successor to the Galaxy Note 5 will feature a USBType-C port, something which the Galaxy S7 and S7 edge missed off their spec sheets and something which can be seen in the @OnLeaks renders. Samsung is expected to adopt the reversible connector for the Note 7 though, but it's unknown if it will support USB 3.1 or an older standard. If the Note 7 were tosupport USB 3.1, the connector would provide USB Power Delivery 2.0 for faster device charging as well as the ability to deliver HDMI and Display Port video signals.
Battery capacity has been rumoured to be around 4000mAh, as well as 4200mAhand 3600mAh, but it isn't clear whether the Note 7 will return to offering a removable battery like previous Note devices before the Note 5. We suspect not.
The Note 6 Lite is also rumoured to be coming with a 4000mAh battery capacity, which if true means it might only take a hit on the display resolution and processor in comparison to the main device, or devices.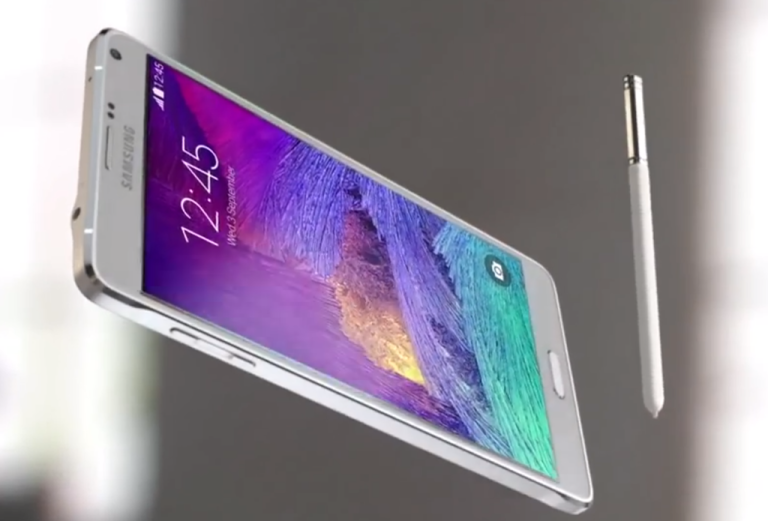 Samsung Galaxy Note 7: Software
The Samsung Note 7 will almost certainly launch with Android Marshmallow 6.0 along with Samsung's TouchWiz interface over the top and the various feature extras that complement the S Pen.
We'd suspect a look towards the Galaxy S7 and S7 edge will offer a good indicator as to what we can expect from the Note 7, although no doubt there will be some improvements and refinements.
SamMobile has claimed Samsung is working on a BlackBerry Hub-type feature called Samsung Focus, however. The BlackBerry Hub was one of the best features of BlackBerry, pulling in notifications from various services including email, messages and social networks into one place. Samsung Focus will apparently do something similar, pulling in email, calendars, contacts and memos.
SamMobile says the aggregation of emails will be one of its major features working in a similar way to Google's Inbox app. The site claimed there would be a main screen for important events and a list of the day's plans, along with a dedicated contacts page.
In terms of the S Pen, iGyaan claims that Air Command, which is activated by the S Pen, will include a dictionary and speaking option. PhoneArena has speculated this will allow users to translate words from different languages, as well as enable text-to-speech translation.
Samsung Galaxy Note 7: Conclusion
Based on what we have heard so far, we'd expect the next Note to be called the Note 7 and to arrive in August 2016 with a similar design to the S7 and S7 edge, but with the inclusion of S Pen functionality.
It wouldn't be too surprising to see a curved model instead of or as well as a flat model and an iris scanner is looking more and more likely based on the latest rumours. There have also been reports of a Lite model but it's not clear for now if this will appear.
Hardware specs are likely to improve over the Note 5 including a faster processor, possibly more RAM and an improved camera experience. We will update this feature as more leaks appear so hang tight for now.
(pocket-lint.com, http://goo.gl/38HWNM)
Comments
comments