After revealing its next generation of big screen phones in the US last week, Korean electronics giant Samsung has brought the two new models to Australia, with pre-orders available now ahead of a September 4 sale date.
The two phones are the Galaxy Note 5 and the larger version of the Galaxy S6 Edge launched earlier in the year. Both phones feature a 5.7-inch, 2,560×1,440-pixel resolution screen, with an impressive 518ppi. In fact, the two phones are identical, except for the stylus in the Note 5 and the screen curves that give the Edge+ its name.
And just to be clear apart from the screen size (and stylus) these phones are broadly identical to the Galaxy S6 and S6 Edge before them, including the non-removable battery and lack of external storage options. That said, fans of the S-Pen from preview notes will find a lot to love here, with some key new features such as the Screen Memo, which lets you start writing as soon as you pull out the pen even if the screen is off.
Just as the S6 Edge came with a premium price tag, you won't get getting either of these units for a bargain basement price. The Note 5 with 32GB of storage, which comes in either black or gold, will cost you AU$1,099. The S6 Edge+ comes in black or white and in either 32GB or 64GB flavours. You'll be popping down AU$1,199 for the 32GB and AU$1,299 for 64GB, which makes the latter a more appealing offer for the price.
Carrier offers and plans have yet to be revealed, with only Telstra confirming it will be offering both the phones. The Note 5 and S6 Edge+ are Category 9 devices, meaning they have a theoretically top speed of 450Mbps on the Telstra 4GX network.
Prasad Gokhale, Vice President of IT and Mobile at Samsung Australia confirmed that the phones would be offered across the full range of local telcos.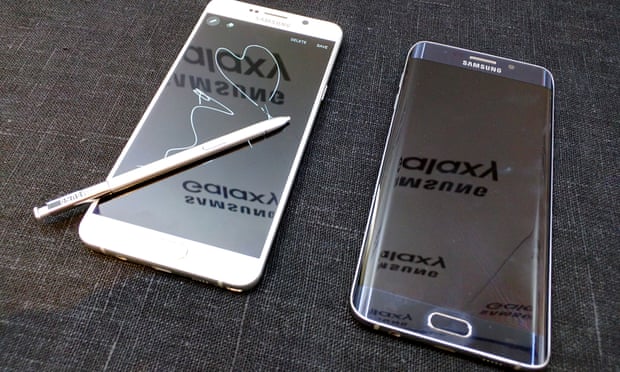 Questioned on Samsung Pay, the mobile payment system being launched in Korea and the US this year, Gohkale noted that there were significant challenges in working with local financial institutions before suggesting that he was "hopeful" an Australia version of Pay might be available by the middle of 2016.
We'll update with carrier pricing as it becomes available.
(cnet.com)
Comments
comments