Nokia is rumoured to be launching a fourth Android smartphone to its current 2017 portfolio in the middle of August. The company, which is now under the brand HMD Global, announced the Nokia 3, Nokia 5 and Nokia 6 in March but the true flagship contender is said to be coming in the form of the Nokia 8.
How will the Nokia 8 compare to its tough competition though? We have put Nokia's rumoured flagship device up against the Android smartphone king – the Samsung Galaxy S8 – to see how the two devices stack up against each other, based on the speculation.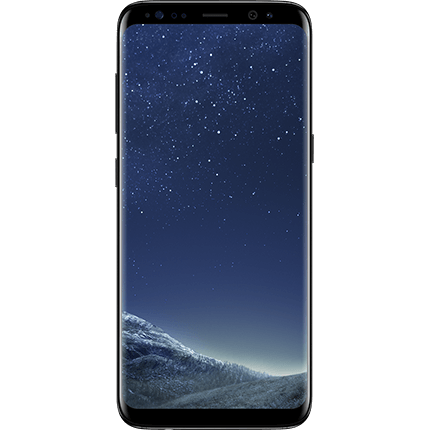 Nokia 8 vs Samsung Galaxy S8: Design
Nokia 8 thought to be metal, Samsung S8 glass and metal
Both expected to have IP68 water and dust resistance
Slimmer bezels on the S8
The Nokia 8, which has also been referred to as the Nokia P1 and Nokia 9 in rumours, is said to be coming with a premium metal design. Based on leaked images, it will ooze quality and feature rounded corners and a flat back. So far, it's been leaked in silver, a lovely blue and a shiny gold finish but it isn't clear if these will all go into production.
No physical measurements have been leaked as yet for the Nokia 8 but the rumours present a device with quite minimal branding, a rectangular button on the front below the screen, which presumably doubles up as fingerprint sensor, and a slim vertical camera and flash array on the rear. The display appears to have very slim bezels on the sides, but quite large bezels at the top and bottom.
The Samsung Galaxy S8 features a metal and glass design with exceptionally slim bezels surrounding the dual-edged display. It's almost all-screen on the front, with no physical buttons in sight, while the rear has a single-lens camera with a flash module to the left and a rectangular fingerprint sensor to the right.
Samsung's smaller flagship measures 148.9 x 68.1 x 8.0mm and it hits the scales at 155g. The Galaxy S8 has IP68 water and dust resistance, something the Nokia 8 is also expected to offer, and it delivers an overall fabulous design that is available in six colour options.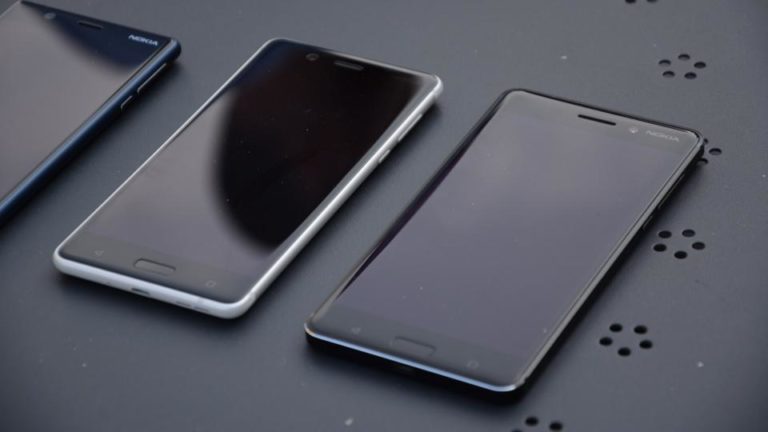 Nokia 8 vs Samsung Galaxy S8: Display
S8 likely to have bigger display
S8 likely to have sharper display
Mobile HDR on S8, unclear if the technology will appear on Nokia 8
There has been talk of the Nokia 8 appearing in two sizes, like the S8 does. Reports have suggested a 5.5-inch screen, as well as a 5.3-inch screen so it is not currently clear if one or both will arrive. Based on the leaks, it looks like a standard 16:9 aspect ratio is likely though.
No rumours hint at Mobile HDR compliancy, but a Quad HD resolution has been suggested, which would put the Nokia 8's pixel density at 534ppi or 554ppi, depending on the display size. Currently, there is no word on whether we can expect an OLED or LCD display, but we would expect Corning Gorilla Glass protection, like the Nokia 6.
The Samsung Galaxy S8 features a 5.8-inch display within its relatively small footprint, thanks to its 18.5:9 aspect ratio. As we briefly mentioned previously, the S8 has a dual-edge display, making it more exciting than some flat-display devices, while it also offers Mobile HDR Premium technology.
In terms of resolution, the Galaxy S8 opts for Quad HD+, which translates to 2960 x 1440 for a pixel density of 570ppi. Samsung also uses Super AMOLED panels in its flagship devices, meaning punchy, vibrant colours, even if not as realistic as LCD.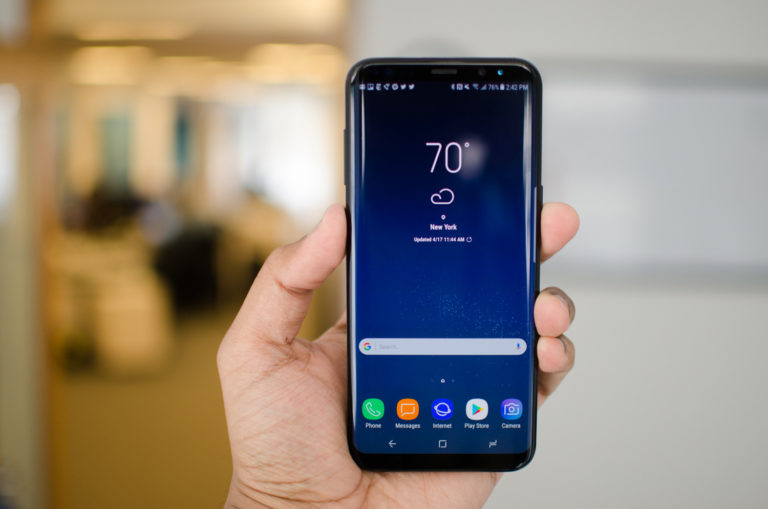 Nokia 8 vs Samsung Galaxy S8: Camera
Nokia 8 reported to offer dual-rear cameras
S8 has autofocus on front camera
Nokia 8 thought to have Zeiss camera technology on board
The Nokia 8 is rumoured to be coming with dual 13-megapixel rear cameras and it is thought they will be Zeiss branded following a confirmed partnership, as well as leaked renders of the device showing the Zeiss logo.
There is no word on what the setup of the dual cameras might be, nor what features they might offer or the resolution of the front snapper. Several flagships offer dual cameras but with varying technologies, such as a colour and monochrome sensor, or zoom or wide-angle capabilities for example, so the Nokia 8 could offer any of these.
The Samsung Galaxy S8 doesn't opt for a dual-rear camera setup however. Instead, there is a 12-megapixel single lens rear camera with a f/1.7 aperture lens, optical image stabilisation and 8x digital zoom.
The front camera has an 8-megapixel sensor, also with an aperture of f/1.7 and it comes with autofocus. Both the front and rear cameras of the S8 produce excellent results so the Nokia 8 has a big task ahead in terms of camera capability.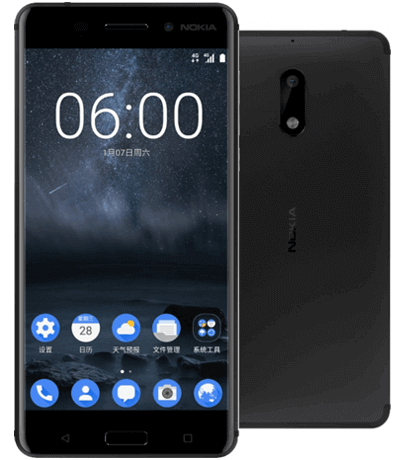 Nokia 8 vs Samsung Galaxy S8: Hardware
Both similar powered processors
Nokia 8 may offer more RAM
Both rumoured to have microSD, 3.5mm headphone jack and USB Type-C
The Nokia 8 is thought to be coming with the Qualcomm Snapdragon 835 platform under its hood, coupled with either 4GB or 6GB of RAM – reports have suggested both so its currently unclear.
There is said to be 64GB of internal storage and as the existing Nokia Android phones come with microSD slots, the Nokia 8 is also expected to offer the convenience feature. Battery capacity has yet to be mentioned in leaks, though it's been claimed it will be non-removable and charged via USB Type-C. There is also said to be a 3.5mm headphone jack at the top of the Nokia 8.
The Samsung Galaxy S8 meanwhile, runs on either the Qualcomm Snapdragon 835 processor, or the Exynos 8895, depending on the region. Both devices come with 4GB of RAM, 64GB of storage and they both have microSD support for storage expansion up to 256GB.
The S8 has a battery capacity of 3000mAh, a little smaller than the S8+ that has 3500mAh, and it too is charged via USB Type-C. The S8 also has a 3.5mm headphone jack and it supports 32-bit audio playback.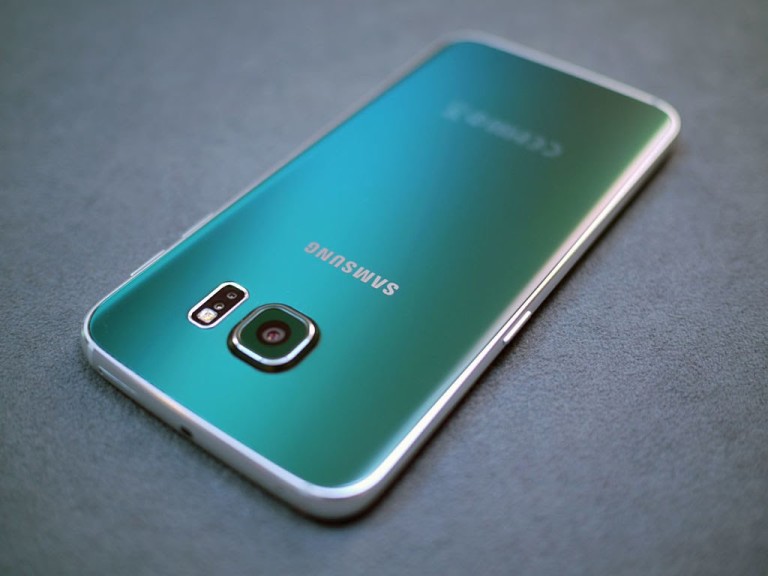 Nokia 8 vs Samsung Galaxy S8: Software
Pure Android likely for Nokia 8
Samsung S8 runs on Android with TouchWiz
The current Nokia Android phones all run on pure Android Nougat with Google Assistant. Aside from a tweaked camera, there is no bloatware or pre-installed apps so the Nokia 8 is expected to offer the same, with perhaps some further additions to the camera under the Zeiss partnership.
The Samsung Galaxy S8 on the other hand, runs on Android Nougat with Samsung's TouchWiz user interface over the top. That means you'll get more bloatware on the Samsung than the Nokia and therefore a different experience, but the S8 interface is great.
Nokia 8 vs Samsung Galaxy S8: Conclusion
The rumours surrounding the specs for the Nokia 8 are a little thin on the ground in comparison to the likes of the LG V30 or the Samsung Galaxy Note 8, but there is a good indication as to how it might look.
As it's a flagship device, flagship specs are expected like its competition offers, meaning design will be the key differentiator. For now, nothing is official but we will update this feature on 16 August when the confirmed specs for the Nokia 8 are expected to land, as well as before then if any substantial leaks appear.
(pocket-lint.com, https://goo.gl/4P3Hnf)
Comments
comments