Is Bush back in fashion? That's a loaded question. But in the UK brand's latest E3X smartphone – which will sell exclusively through Argos – it's got a competitive looking £200/$300 device to take on the likes of the Moto G4.
In mid-July at a behind-closed-doors Argos showcase event we got to handle the forthcoming phone and it's not the lowly wedge of plastic that you might be expecting. For the mid-level phone market has evolved into perhaps the most exciting and competitive of all.
As you can see from our pictures, the Bush E3X is all metal edges with chamfered finishes, a solid build and textured rear back plate. Indeed it looks and awful lot like the OnePlus 2 (rather than the more affordable OnePlus X), which launched last year, and has some similarities too: there's a fingerprint scanner, for example, but no NFC included (which is poor, as it means no Android Pay is possible).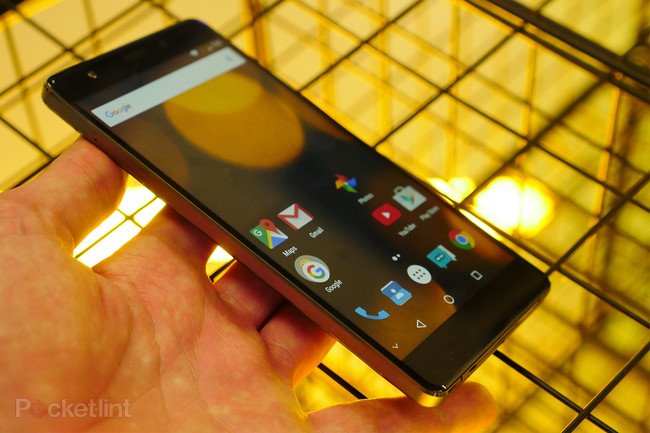 Unlike OnePlus, however, the Bush E3X goes light on software. It's based around stock Android – we saw it with version 6.0, which includes some top features like Google Doze which auto-sleeps when the phone isn't being used for extended periods – that makes for an easy-to-use experience without the bloatware. And we had fully expected some default app installs forced into the device, especially as the E3X is, in essence, an Argos phone. Good job – not evenVodafone can manage that in its Smart Platinum device (£300/$450).
There are some fully up-to-date features that make the E3X's £200/$300 price tag even better value too. A USB Type-C port, for example, means fast-charging of the 3,000mAh battery on board is possible – which is of a decent capacity for a phone of this size, so ought to last well throughout a day. It's not Qualcomm's Fast Charge technology, though, as the Bush device uses a MediaTek chipset instead.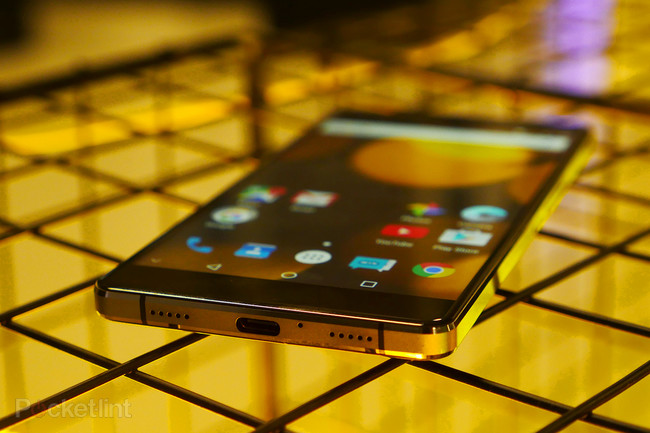 The all-important screen is a 5.5-inch IPS LCD panel, with 1920 x 1080 pixel resolution for a decent 400ppi density. That's about as much as you'll ever need at this scale – despite not being flagship-matching in terms of resolution. Still, it's on par with the competition and looks good to us, even if its acute angle-of-view isn't quite as hot as some other devices out there.
To the side of the phone is a tray for SIM card and microSD expansion, to make available added space beyond the 64GB standard that comes on board. There's no removable back, although we did squeeze a fingernail between metal frame and rear panel, thinking that it did, before being told otherwise. Whoops.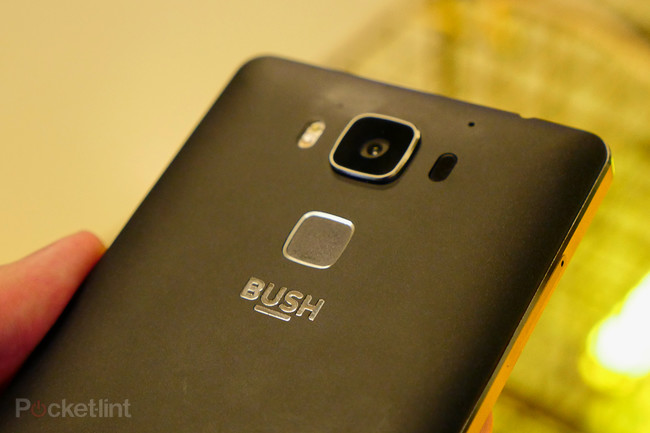 On the rear, as compliment to the recessed fingerprint scanner, there's a protruding camera element. Now you might not like that it sticks out, but that seems to be an increasingly standard design. It doesn't mean there's optical image stabilisation, though, it's digital stabilisation only.
And that's not all: Bush has opted to use a 21.5-megapixel sensor, which is the same as you'll find in some higher-end Sony smartphones. It should be good a good snapper on the pictures front.
First Impressions
Which all adds up to a rather solid device for its £200/$300 asking price. If you're looking to go SIM-only rather than being tied into a contract then, well, here's yet another possible purchase in-point to do just that – and do it rather nicely indeed. And you won't be stuck to ordering online only like with OnePlus, as a quick visit to an Argos store and you can bag one from one of many stores around the UK.
But back to our smirksome opening gambit: is Bush back in fashion? That's the only potential issue we can see with the E3X. The shiny logo emblazoned across the back isn't exactly at the forefront of tech in most peoples' minds, nor does it look quite as elegant as the likes of Sony. We think this logo could do with a little, ahem, trim.
(pocket-lint.com, http://goo.gl/IFW8cg)
Comments
comments