Almost as soon as the BlackBerry Priv – the company's first Android phone – launched in 2015, there were rumours circulating about another Android-powered smartphone. At the time it was code-named Vienna, which made complete sense following on from the Priv which was code-named Venice.
Since then, the phone was referred to with code-name Rome, and more recently, Mercury. While naming is important to get a sense of this device's story, it's easy to get confused when there are three names being bandied around for asingle phone.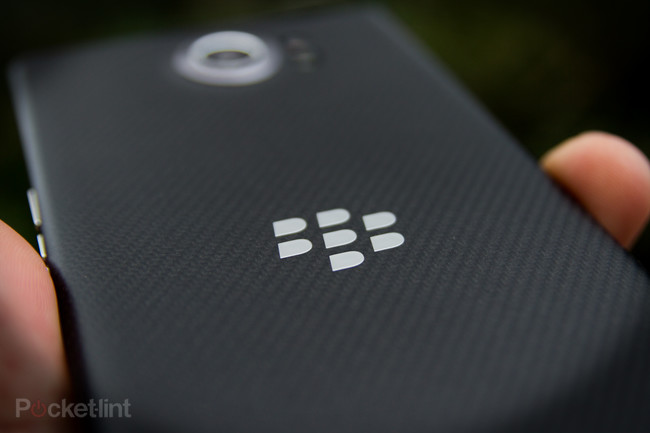 In true BlackBerry style, the Mercury looks to offer a physical keyboard, a uniquely BlackBerry offering when paired with the Android operating system.
Since the early "Vienna" days, there hasn't been too much to go on in terms of rumours, but we're slowly getting to grips with BlackBerry's lineup for 2016/17.
BlackBerry Vienna/Mercury: Display
Unlike classic BlackBerry handsets the screen won't be square but adopt a more regular touchscreen aspect, according to leaked images. Venture Beat's most recent report on the new BlackBerry phones suggests it won't be the usual widescreen 16:9 ratio, but rather a 3:2 ratio display. In other words: get ready for some heavy letter-boxing on your videos.
As well as having a slightly shorter display, it's claimed to measure just 4.5-inches diagonally but still pack in a panel with full HD resolution. Given that 1080p looks great on full-size 5.5-inch screens, the smaller display on the Mercury should be very crisp.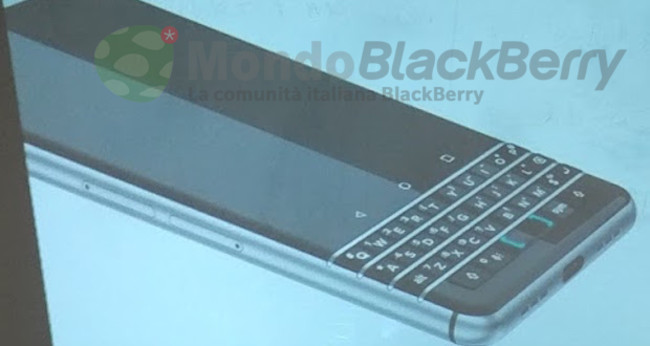 BlackBerry Vienna/Mercury: Design
Unlike the Priv the Vienna isn't likely to have a sliding display, instead looking like a candybar device following the design of the Leap. In a lot of ways, it looks like a stretched out BlackBerry Classic, with rounded metal edges.
Like traditional BlackBerry phones, and unlike the Priv, the Mercury also appears to have metal frets in between the four rows of keys on the physicalkeyboard. This helps space out the keys to make typing easier, as well as giving it a solid feel. Above the keys, below the display, there's the traditional Android trio of capacitive buttons.
According to the earliest mock-ups from CrackBerry it seemed like BlackBerry would release four colour variants: silver, grey, green and red. However, it's been a long time since those, and the most recent leaked renders only appear to show a black/silver variant.
Those recent renders from both BlackBerry Central and Mondo BlackBerry show a device with what looks slight curves on the edges of the the screen to give it a seamless look and feel. The bottom edge looks to have a Type-C port in between two grilles. Presumably one of those is the microphone, while the other is a speaker.
The Mercury also has a fairly industrial looking top panel, above the screen, which looks very similar to the Passport Silver Edition. That means that, although it looks nicely curved around the edges and on on the bottom, the top is completely flat and angular. It will be interesting to see if this is the final design, and how it looks in real life.
BlackBerry Vienna/Mercury: Hardware specs
The most recent report from Venture Beat states that the BlackBerry Mercury will be equipped with a mid-tier Snapdragon 625 processor, as well as 3GB RAM and 32GB storage. Of course, that isn't confirmed yet, but if true it definitely won't be the flagship of BlackBerry's future product lineup.
It's also rumoured to feature a huge 3,400mAh battery. With those specs, the smaller screen and modern Android software, we'd be incredibly surprised if it couldn't last two days on a single charge. There's no word on whether or not there's any Quick Charge support, but with a phone that big, we suggest that it would need something to fill it up quickly.
BlackBerry Vienna/Mercury: Camera
Recent reports have claimed that we should expect to see an 18-megapixel rear camera in the Mercury, similar to the Priv which – although not incredible – was easily the best camera we've seen in a BlackBerry. The front camera is likely to be 8-megapixels.
The mock-ups show an LED flash on the rear and also reveal a front-facingcamera.
BlackBerry Vienna/Mercury: Release date and price
BlackBerry's next QWERTY-equipped smartphone is due to land at some point in the first quarter of 2017. Prices are difficult to guess, early rumours suggested around $500 USD, which would suggest a price around the £400/$600 mark in UK. It's not a high-end device, so it's unlikely to cost anywhere near the £580/870 price point of the Priv.
Want to know more?
We'll be keeping an eye on all the rumours surrounding the BlackBerry Mercury/Vienna/Rome (whatever you want to call it) and updating as we learn more. You can follow all the news and reviews on the BlackBerry hub!
(pocket-lint.com, http://goo.gl/oNC0gY)
Comments
comments