Say hello to the next flagship BlackBerry phone, codename Mercury.
Looks like a beaut, doesn't it? Only – and despite getting a preview session via new parent company TCL (which owns Alcatel) at CES 2017 – we don't know a huge amount about the forthcoming phone. It's all kept shtum for the time being, before a full unveil at Mobile World Congress later in the year.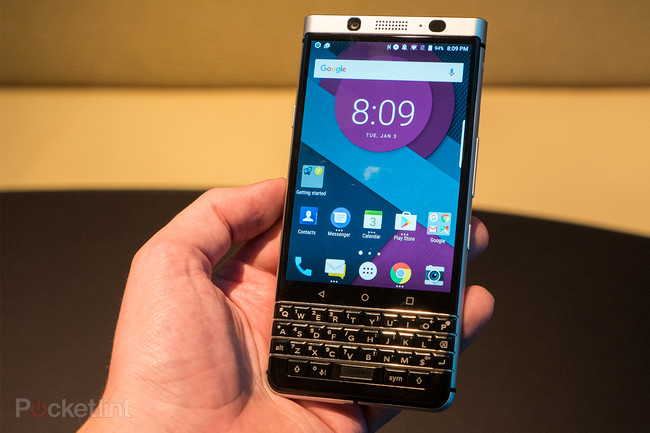 There are some obvious BlackBerry hallmarks in the Mercury: that full QWERTY keyboard being the most apparent. It has capacitive buttons that can be swiped across to control the Android handset, much like the BlackBerry Priv (and much-maligned Passport).
The rest of the keyboard is very much in line with BlackBerry tradition. Four rows of small, sculpted keys that are separated by three slim metal frets. These should be easy to type on, thanks to that shape and separation.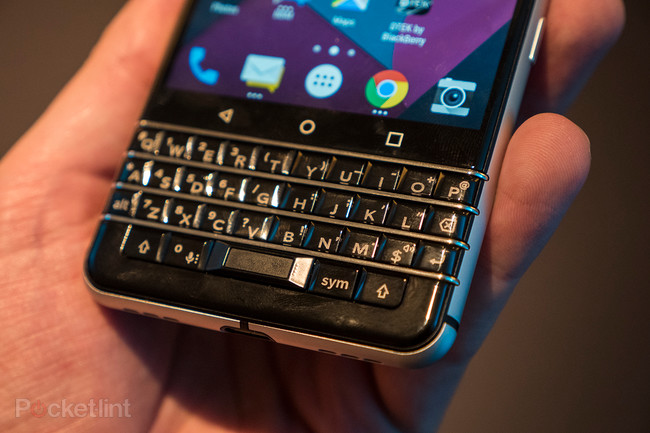 New this time, however, is a fingerprint scanner home/spacebar key. It's not setup to wake-up the phone just yet, but we suspect it will be upon release.
In typical BlackBerry style, it'll be of considerable use for security purposes – whether via apps or embedded within the operating system itself. That's a primary purpose to buy BlackBerry – and that'll remain unchanged under TCT management.
Software will undoubtedly include the DTEK app which makes it really easy to keep an eye on your phone's security status, and help you easily detect which apps are getting far too cosy with some of your phone's permissions.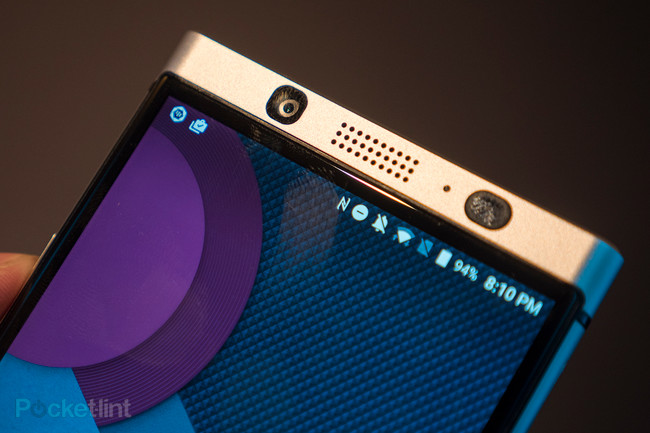 It will also come loaded with the Hub, a handy place for instant access to all of your notifications and messages, as well app widget shortcuts from home screen app icons.
The build quality of the Mercury is formidable. It's a fairly chunky phone by today's super-slim standards, but not to excess. Presumably that'll mean a big battery to keep the phone going all day, while the presence of a USB Type-C port (another new feature) suggests there'll be fast charging too.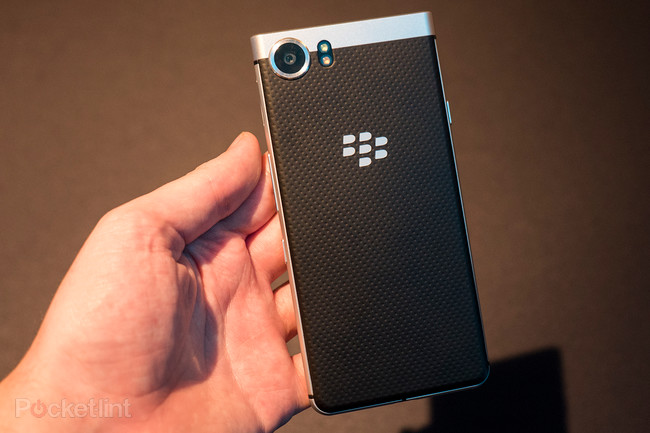 To look at, the Mercury is like an elongated Silver Edition Passport in a sense. Its proportions are far better, though, with a well-balanced feel and grippy rear. There's even a big circular camera which protrudes slightly, suggesting an image-stabilised snapper. There's the usual dual-LED two tone flash next to it too.
The buttons are very Alcatel-like though: the power button is miles away to the top left side, which is a nuisance (especially as the spacebar can't wake the phone yet); while the convenience key and volume up/down to the right are too low down the phone. That's probably for the sake of typing balance.
All of those buttons are built in to a metal edge which is really nicely rounded, and feels great in the hand. It almost reminds us of the rounded edges of the original iPhone.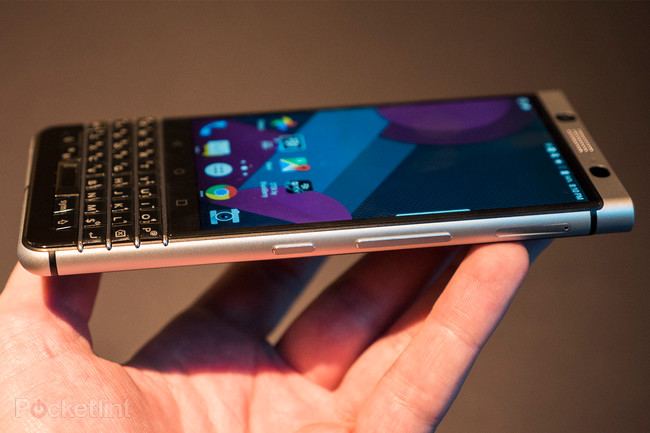 Of course, specifications could make or break this phone. We just don't know what processor, RAM or storage options it will be equipped with. We don't even know what resolution the oddly-proportioned screen is.
Rumours have suggest a mid-range Snapdragon 600-series processor, others have speculated a more high end chip, like the Snapdragon 821. If it's the latter, it could have the power to match the best phones on the market. If it's the former, this phone will sit between the current two BlackBerry phones.
We've had a love-hate relationship with some recent BlackBerry devices. But with the keyboard firmly back, security as top priority as ever, and decent software features such as BlackBerry Hub running on an app-friendly Android base, the Mercury looks like it'll float the boats of the BlackBerry elite once more.
(pocket-lint.com, https://goo.gl/6TeXDv)
Comments
comments