Although Microsoft launched a console even more powerful for next year, theXbox One S announcement during its E3 2016 media briefing must still be lauded as one of the more significant moves of the show.
The slimmer, trimmer machine puts Microsoft in a strong position coming up to Christmas this year. It is out on 2 August, has 4K HDR video output capabilities, 4K Ultra HD Blu-ray support, HDR gaming talents and costs just £249/$373,5 for the entry level model. If you haven't jumped on board with this generation of gaming yet, now's the ideal time.
Microsoft will be spec'ing the console with 500GB, 1TB or, for the first time, a2TB drive at a premium of an extra £100/$150. It has also ditched the enormous power brick of the original – a feat unto itself considering how tiny the new console's cabinet.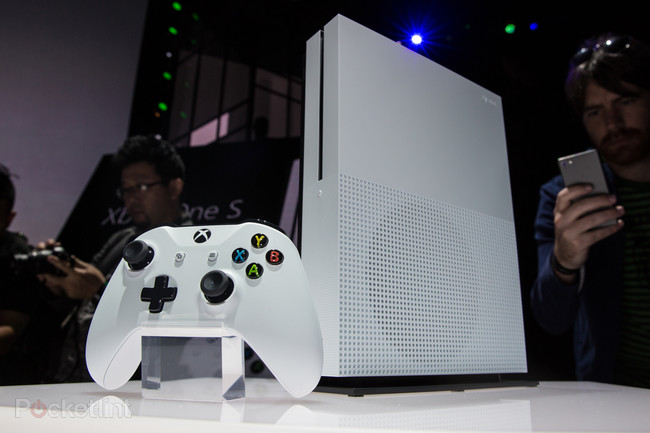 We got to see and play on the new machine, spending time experiencing HDR gaming first-hand with Gears of War 4 and Forza Horizon 3 at the XboxShowcase during E3, and were very impressed.
For a start, at 40 per cent smaller than the standard Xbox One, it suits a living room better, and can be stood vertically like other machines in the manufacturer's back catalogue. It also looks less like a Betamax player from the 80s than before.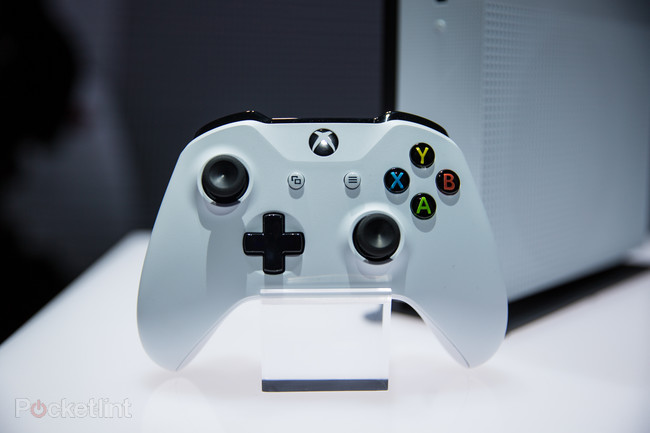 And because it is white, it looks even more svelte. As does the new controller, which also comes with better range, Bluetooth to link up to external devices and textured grips.
We need to properly test it in the coming weeks before launch, but all is looking good at this stage.
First Impressions
There's no doubt in our minds that the Xbox One S will be a highly desirable console come Christmas, even putting the current PS4 to shame with its 4K HDR video capabilities and HDR gaming.
However, it is strange that Xbox decided to also unveil Project Scorpio at the same event, which could put people off a purchase of the Xbox One S in preference to holding on for another year. We do though believe that Scorpio will be far more expensive and, in absence of a full review at this stage, the Xbox OneS looks to be the best current gen console you can buy this year.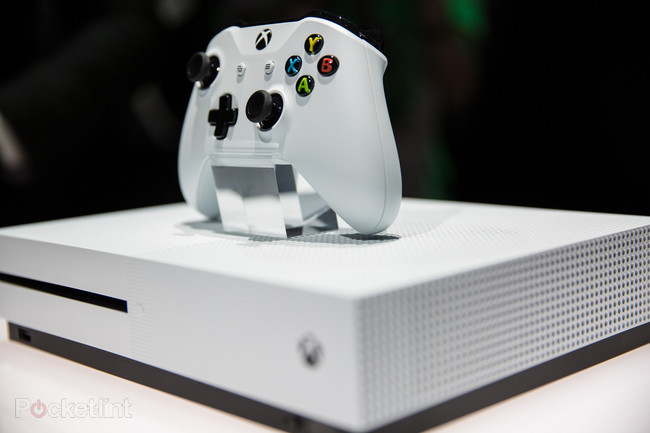 If nothing else, at £249/$373,5 for the entry level model, it'll be the cheapest 4K UltraHD Blu-ray player around.
The 2TB model will be the first one available, with pre-orders promised for 2 August, but we'll soon find out when the other versions will ship too.
(pocket-lint.com, http://goo.gl/IPV8bg)
Comments
comments