It's almost time for Samsung to introduce a successor to the Gear S2.
The company unveiled that smartwatch last August, but because we live in a high-tech age of annual product life cycles and never-ending consumerism, we're sure Samsung has been diligently working on yet another wearable for you to buy.
Samsung has confirmed some details about its forthcoming wearable and there has been plenty on the rumour cycle to flesh out the details.
Here's everything we know so far…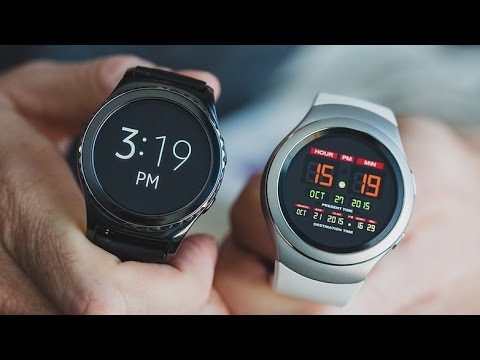 Samsung Gear S3: What's up with that codename?
Samsung's Gear S3 will officially be called Samsung Gear S3 (we're assuming, anyway, based on previous generations). However, according to SamMobile, the Gear S3 currently has a development codename at Samsung: Solis. Solis translates to "sun" in Spanish.
We can't help but wonder if that means the upcoming device will definitely sport a circular/round display with a rotating bezel – just like its predecessor.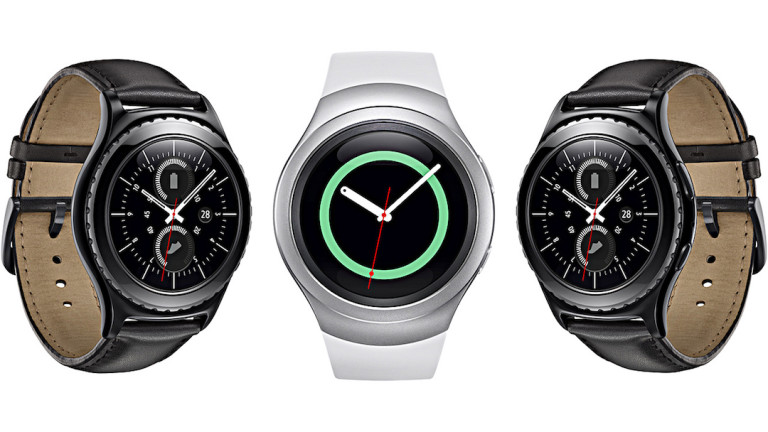 Samsung Gear S3: Design
Overexposed images posted to Twitter (and spotted by SamMobile) have given us a first look at the Gear S3. It's hard to tell if they're real; all we can see is a round smartwatch with a Rolex-like design, including a metal bracelet and fluted bezel.
The images are also stamped with the brand "Gear S3". These could be fakes or bad Photoshop jobs, but either way, it's about the only real glimpse we've had at the design for the new watch.
It's also been stipulated that the 1.2-inch display of the Gear S2 might get a size upgrade in order to help make touch interactions – where the bezel control isn't used – a little easier for users. No other specs in regards to the hardware or design have been revealed.
Regardless of this leak, it's been suggested that the Gear S3 will retain the main design and control features of the Gear S2. That's to say that we'll likely see a round display surrounded by a rotating bezel.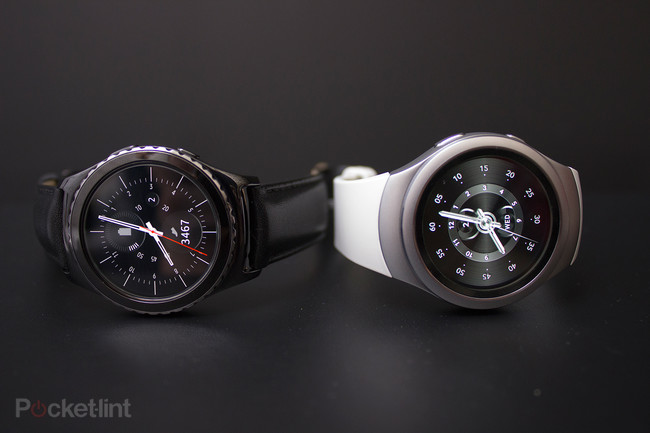 Samsung Gear S3: Hardware
According to SamMobile, the Gear S3 will feature a host of sensors, including an altimeter, a barometer and speedometer for measuring altitude, atmospheric pressure and velocity, as well as a GPS for location tracking.
It's claimed that Samsung's next wearable will constantly measure altitude and show it in real-time on the display. It's also allegedly capable of plotting the information on hour x altitude graph. Similarly, the barometer will measure the atmospheric pressure and be able to show the hPA measurements on display, along with the weather information.
As for the speedometer, that works in conjunction with the GPS to measure current speed and calculate average speed as well as distance and time.
It's unclear if every version of the Gear S3 will feature all of these sensors, but it would certainly make sense to have at least one fitness-focused Gear S3 with all of these sensors integrated.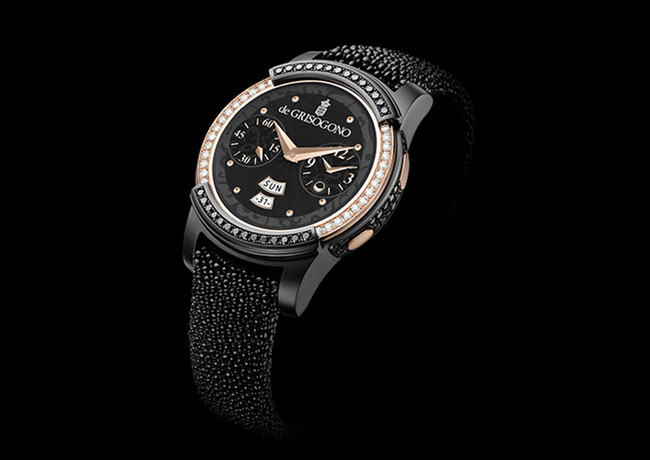 Samsung Gear S3: Software
Details on the Samsung Gear S3 leaked out in early June, along with model numbers and OS details. According to sources of SamMobile, the next Samsungwatch will launch running the Tizen operating system.
It will also have an updated interface that'll likely take advantage of the same rotating bezel control system that the Gear S2 offers. No other specs in regards to the software were revealed.
However, Samsung recently announced a beta programme to test Gear S2 with iPhone, which we suspect is partly to pave the way for compatibility between the iPhone and Gear S3.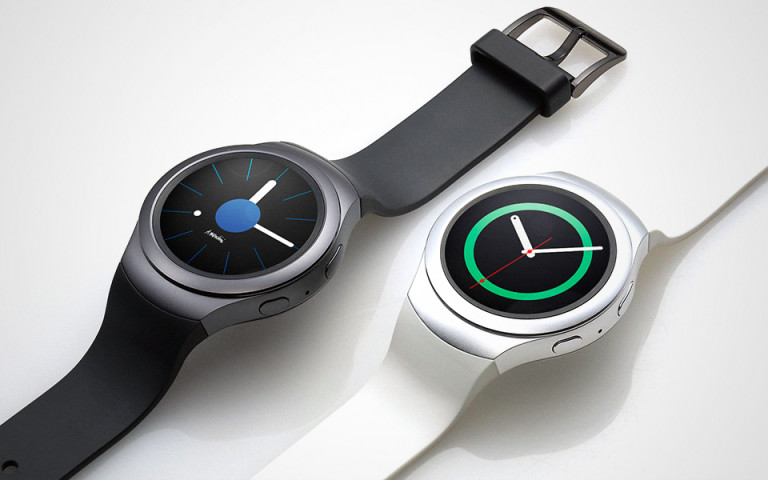 Samsung Gear S3: Will there be different models?
SamMobile's early leaks claimed the Gear S3 will come in a variety of unlocked models. Three of them have been identified with the model numbers SM-R760, SM-R765, and SM-R770. There will also likely be two carrier variants with the model numbers SM-R765V and SM-R765S.
More recently, the Samsung-focused blog revealed that there's likely to be a Gear S3 Classic, Gear S3 Frontier and Gear S3 Explorer. The Gear S3 Frontier trademark was filed in Korea by Samsung, but we're unsure exactly where it sits in the range. This could be the more high-end model.
As for the Gear S3 Explorer, it seems clear from the name that this model will be the wearable aimed at the outdoor sports market. According to a HDBlog's journalist, Antonio Monaco, this model will feature buttons in positions 2, 4 and 10, suggesting a more sport-optimised device.
It would make sense, given the fact that it's far easier to control a device while running, cycling or climbing if it has easy-to-use physical buttons. Especially if you need to control a stopwatch or speedometer feature.
Interestingly, this raises in to question whether or not there's going to be just a plain-old Gear S3. With three different models touted, and each with a unique moniker, there doesn't appear to be room for a low-end plastic Gear S3.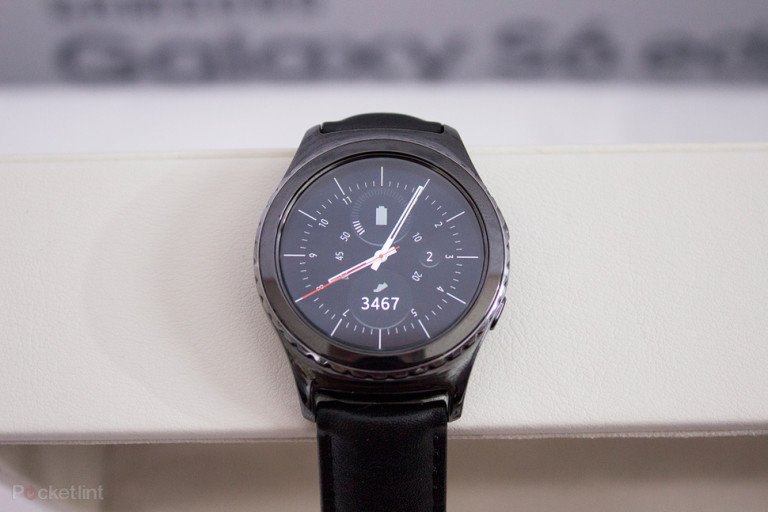 Samsung Gear S3: What about that luxury edition?
Luxury jewellers de Grisogono already revealed that it is working with Samsungto co-create a high-end version of the Gear S3. The Korea Herald claimed that it will be officially released later this year: "We are currently collaborating with Samung to develop its next-generation smartwatch," a de Grisogono official told the newspaper, while emphasising Samsung wants to enter the luxury accessories market.
Keep in mind Samsung already makes a diamond-studded version of the Gear S2with de Grisogono. It was unveiled at Baselworld 2016. Only 100 units are handcrafted each month, and each watch costs $15,000. We expect the luxury-edition Samsung Gear S3 device to be priced similarly.
Samsung Gear S3: Release date
Samsung has issued invitations for an event on the event on 31 August in Berlin, just before the opening of the IFA 2016 technology show. Samsung has beenopen in saying that it's for the launch of a "new Gear" so we'll be seeing the Gear S3 launch on 31 August.
When it will become available is not yet known. With the Gear S2, it was about a month before it was available to buy, so we could be looking at early November for availability.
Want to know more?
Stay tuned to Pocket-lint's Samsung Gear S3 hub for all the latest news.
(pocket-lint.com, http://goo.gl/Cjnk08)
Comments
comments