OUR EARLY VERDICT
The ZTE Quartz offers an incredible value for the cost, packing in a Snapdragon 2100 chip, all-day battery life and 3G. While not the most stylish or compact on the market, the Quartz looks to be an excellent entry point to the world of smartwatches.
FOR
Excellent value
3G radios and 500mAh battery
Android Wear 2.0 pre-installed
AGAINST
Extremely big
No NFC for mobile payments
Dim display
ZTE, best known for its excellent budget-priced phones like the , is back to shake up the smartwatch market. The ZTE Quartz is the company's first smartwatch and after our early impressions, it looks like a winner.
For under $200, you get a 1.4-inch circular AMOLED display (without a flat tire), the latest Snapdragon 2100 wearables chip, a 500mAh battery and 3G cellular service. That's right; you can use the ZTE Quartz without needing your phone nearby to provide data or location services.
With such impressive specs for such a low price, the ZTE Quartz could be extremely tempting for those who haven't jumped on the smartwatch bandwagon yet, and maybe even for those who have before.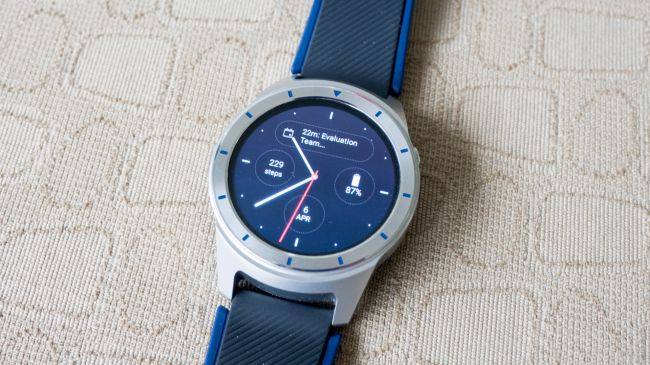 ZTE Quartz price and release date
Available only in the US on April 14
Costs $192, not a dollar more or less
T-Mobile exclusive for now
The ZTE Quartz will be available to purchase on April 14 online and in select stores on April 21. The watch will cost $192 (about £155, AU$256) and will be a T-Mobile exclusive for the time being. ZTE says the Quartz will eventually come to other carriers but did not specify a date.
Although the Quartz is a T-Mobile exclusive, buyers can opt out of signing up for the $5 per month data plan to use as a tethered smartwatch.
The ZTE Quartz will only be available in the US and there's no word if ZTE plans to bring the smartwatch over to international territories.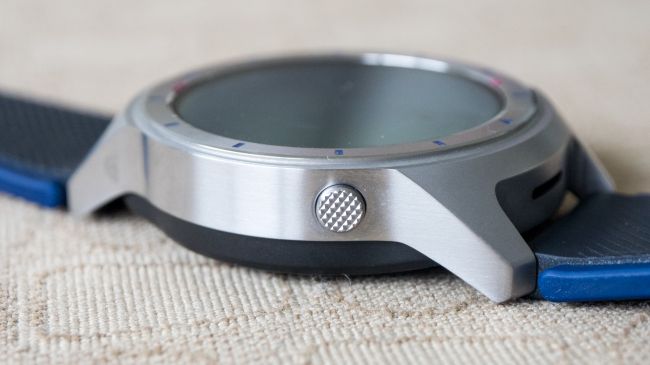 Design
The Quartz wears big at 46mm in diameter and 14.5mm thick
Only comes with replaceable black and blue silicone band
No flat tire on its rounded display
The ZTE Quartz features a rounded 1.4-inch AMOLED display covered in Gorilla Glass 3 that looks good, albeit dim outside even at maximum brightness. The screen resolution is 400 x 400 pixels which is good, but you can still see individual pixels with the naked eye close up.
The watch case is made of stainless steel around the front and perimeter, and plastic on its back,  which is where you'll find the charging pins that mate up to a magnetic charging dock. Notably absent is a heart rate monitor, which is an understandable sacrifice considering the low price of the watch.
All in all, the Quartz isn't much to look at to be perfectly honest. The watch just looks generic compared to some of the more fashionable watches like the with its rotating bezel, and its rose gold accents or even the now-dated with its lug-less design.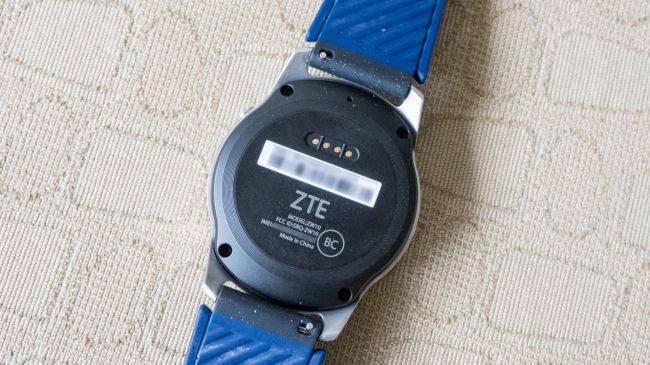 There's a single button on the watch which is located at 2 o'clock. This tactile, diamond-textured button controls various things in Android Wear 2.0 such as pulling up the apps list or to activate Google Assistant.
At 46mm in diameter and 14.5mm thick, the Quartz is a big and thick watch. This means men and women with smaller wrists likely won't like how the Quartz looks or fits. In fact, this is even larger than the already huge , which comes in at 45.5mm in diameter and 14.2mm thick.
As for bands, the ZTE Quartz comes in a single configuration, which features a black and blue silicone strap. Thankfully, the Quartz takes standard 22mm watch straps so you can dress up or down with your straps of choice.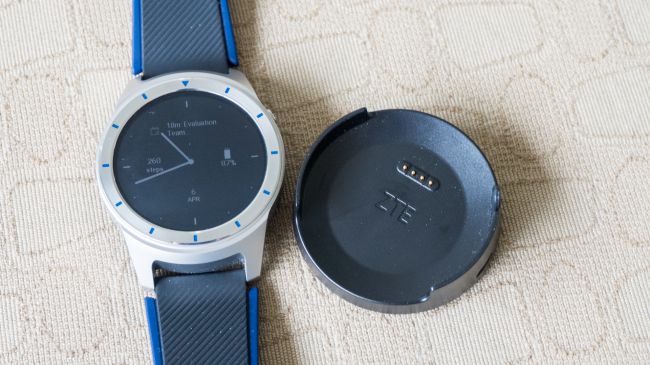 Performance
Snapdragon 2100 chipset with Android Wear 2.0 pre-installed
IP67 certified water and dust resistant
1.4-inch AMOLED display
Like other smartwatches launching recently, the ZTE Quartz runs , which is a significant update to Google's smartwatch operating system. Menus have been simplified and the watch simply flies through tasks. Android Wear 2.0 also means you'll get the new to help you perform tasks by simply speaking to the watch.
The Quartz doesn't bring anything new to the table when it comes to specs but the smartwatch packs a ton of power and battery for the price. Like most Android Wear watches on the market, the Quartz uses the Snapdragon 2100, which is Qualcomm's chip designed specifically for wearables.
Its 1.4-inch AMOLED display is also par for the course for smartwatches as the display can illuminate only the pixels required for a battery-sipping always-on display. However, the display doesn't feature an ambient light sensor and looks a bit dim outdoors, even at max brightness.
In terms of memory, you'll get 768MB of RAM and 4GB of ROM for storing local apps and media. Combined the Quartz's GPS, Bluetooth 4.1, accelerometer, gyro, barometer, and 3G connection, users will be able to take the watch on a run without needing to bring their phones. The Quartz also features a speaker and mic for taking calls.
Last but not least, the ZTE Quartz features an IP67 rating, which means the watch is dustproof and can survive in a up to a meter of water for up to 30 minutes.
Battery life
500mAh battery outclasses the competition
Efficient Snapdragon 2100 chip and Android 2.0 should yield all-day battery life
The most notable spec of the ZTE Quartz is its 500mAh battery, which is larger than the competition. For example, the features a 430mAh battery and the has a 380mAh pack.
With the more efficient Snapdragon 2100, its battery and Android Wear 2.0, ZTE claims the Quartz will last up to 36 hours on a charge, and in our short testing, we're finding that the watch lasts about 24 hours with the always-on display activated. Stay tuned for our full review to see finalized battery life numbers.
Early verdict
Based on first impressions, the ZTE Quartz is an extremely compelling value for an Android Wear smartwatch. For the money, you get a solid smartwatch with the latest chipset, all-day battery life, and the ability to use it without a phone thanks to the built-in cellular radios and native apps.
Fitness buffs may also be disappointed as the Quartz doesn't include a heart rate sensor. Additionally, its large size and T-Mobile (and US) exclusivity may be a deal breaker for a lot of people. But one thing is for certain, the ZTE Quartz packs a potent punch for the amount of features you get.
(techradar.com, https://goo.gl/eXIXvC)
Comments
comments