OUR EARLY VERDICT
Mont Blanc is the latest luxury watch maker to jump on the smartwatch bandwagon, but the Mont Blanc Summit fails to reach the peak.
FOR
Stylish design
Heart rate monitor
AGAINST
No NFC for payments or GPS
No unique features
Crown doesn't rotate
Mont Blanc is the latest luxury watch maker to make the leap to smartwatches, and the Mont Blanc Summit is the firm's first in this arena.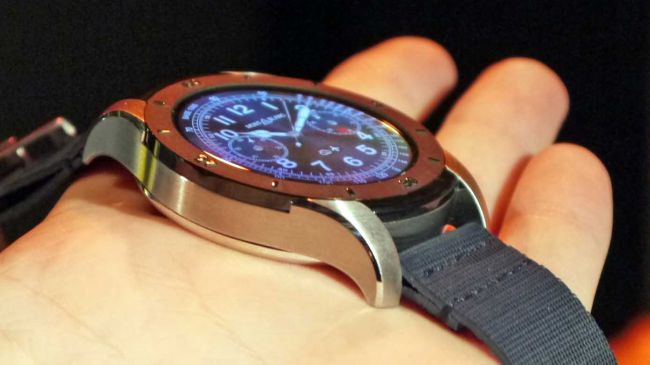 It arrives with a Snapdragon 2100 chipset under the hood, Android Wear 2.1 on screen and Sapphire glass protecting the display from scuffs and scratches.
At €890 (around $960, £775, AU$1,250) it's more expensive than the Android Wear watches from the likes of the LG and Huawei, but it's comfortably cheaper than rival Tag Heuer's new Connected Modular 45.
It terms of design the Summit is pleasing to the eye. It reminds us of the LG Watch Urbane with its reflective metal chassis mirroring your surroundings and lifting from the wrist.
If anything though, it's too similar to the Watch Urbane – a smartwatch a quarter of the price – and considering the Summit is made by luxury firm Mont Blanc that's a little disappointing.
Sure it's stylish, it just doesn't quite match the price tag. Meanwhile the IP68 rating means its splash  proof, but you'll want to avoid taking it for a dip.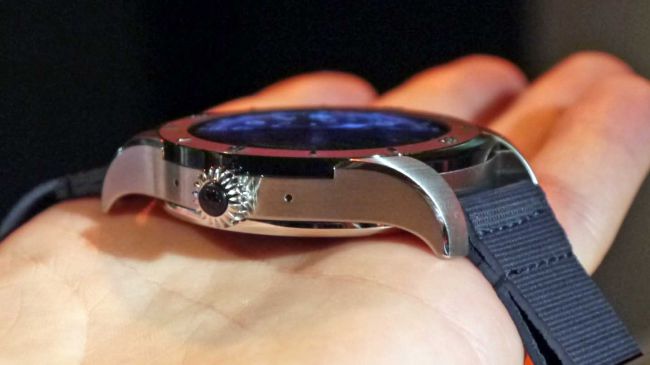 You do get a variety of customization options (if you're willing to pay extra), with a variety of watch materials and strap styles available.
There's not much that really separates it from the rest of the metal-clad smartwatch brigade, and while the crown features is a nice addition at the three o'clock position, it too is lackluster.
The Mont Blanc Summit runs Android Wear 2.1, Google's newest version of its wearable interface, and it's one that favors a rotating element – be that a crown or a bezel – for its navigation.
The issue is the Summit's crown doesn't rotate. It's simply just a button. Press it once to enter the app menu, and long press to launch Google Assistant. Another press will return you to the watch face.
Sure it works, but Mont Blanc is a luxury watch maker with a long history and for it not to utilize a staple watch feature here is surprising.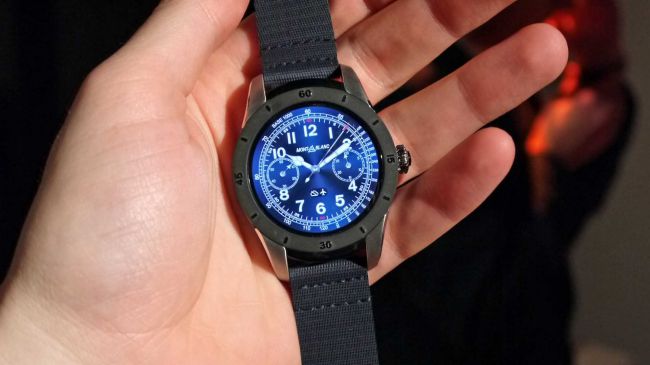 The Summit sits comfortably on the wrist, and the heart rate monitor on its rear doesn't dig into the skin which reduces any irritation. It's also not too heavy, and you'll forget you're wearing it after a while.
While the heart rate monitor is a nice addition, another negative mark against the Summit is its lack of NFC. That means you won't be able to use Android Pay for contactless payments – arguably one of the most useful features of any smartwatch.
There's also no GPS, which means you can't leave your phone at home if you want to go out for a run and track your movements. Again, considering the price of the Mont Blanc Summit it's surprising it hasn't arrived with a full feature set.
The large 400 x 400 display makes everything easier to read, and the extra room means the interface can be manipulated more efficiently. It's larger than the screen on the Huawei Watch 2 for example, which feels a little cramped.
The Mont Blanc Summit also packs a 300mAh battery, 4GB of storage, 512MB of RAM, Wi-Fi and Bluetooth – all pretty standard smartwatch fare.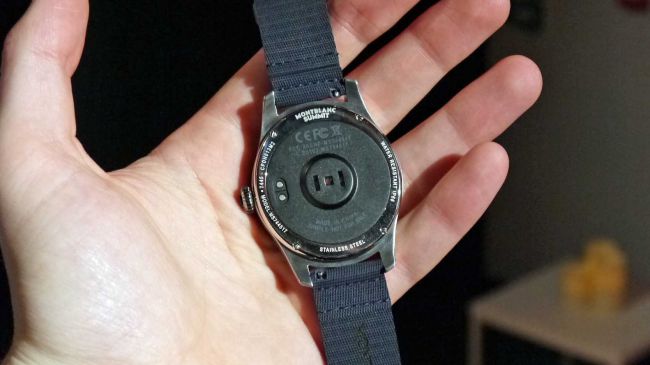 Early verdict
The Mont Blanc Summit is a stylish Android Wear smartwatch which looks good on the wrist, but it doesn't fully deliver.
There's no NFC for contactless payments, no GPS for independently tracking runs, the crown doesn't rotate for easier navigation on-screen, and it doesn't offer anything over and above the stock Android Wear experience.
It does undercut Tag Heuer's rival watch, so for those looking for a luxury smartwatch the Summit's lower price tag may be attractive, but it's far from cheap and the same experience can be had for a quarter of the cost.
(techradar.com, https://goo.gl/c2zn2I)
Comments
comments