FOR
GPS and offline maps
Rugged design
Clever dual-layer display
Billed as smarter and more convenient, and part of Casio's range of highly innovative outdoor gear, the WSD-F20 brings rugged design, enhanced features and GPS.
While mainstream mobile manufacturers appear to have cooled on the idea of Android Wear, traditional watch makers aren't letting the platform die and the Casio WSD-F20 is the latest timepiece to utilize Google's wearable software.
There's no missing the WSD-F20, with its commanding presence on the wrist (measuring 61.7 x 56.4 x 15.7mm) and over-sized protective bezels hammering home the rugged nature of this wearable.
In fact the body meets the United States military standard for environmental durability – which means it will withstand a battering, and it's also water resistant up to depths of 50 meters.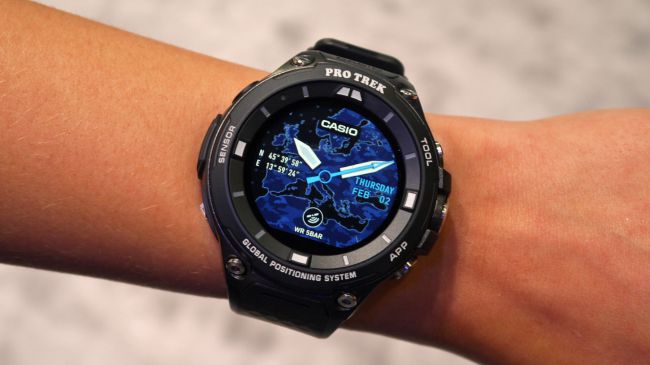 It's the successor to the WSD-F10, which was announced a year previous, and Casio has made the smartwatch thinner while also introducing the most asked for feature by users – GPS.
While the rugged style of the F20 won't be to everyone's liking, for outdoors types it will likely appeal and we are quite fond of the overall design – it is an improvement over its predecessor.
The WSD-F20 will be available in striking orange – our favorite – and a more subdued black.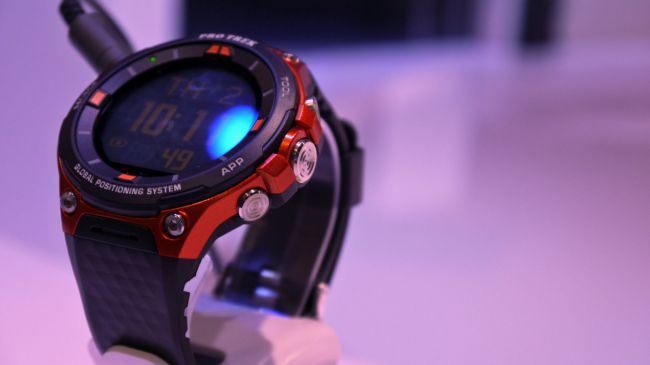 There's a 1.32-inch screen with a 320 x 300 resolution, but it's more than just your standard display.
The WSD-F20 actually has a dual-layer display which combines a monochrome and color LCD, allowing the watch to save battery on low intensity screens with the black and white offering while saving the color screen for the likes of mapping.
The good news is that it works nicely, and Android Wear 2.0 on-screen is bright and clear.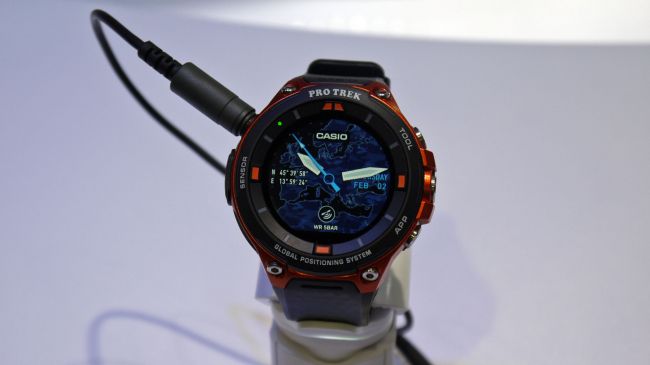 The addition of low-power GPS is certainly useful, but it's even better with the full color maps which can be downloaded for offline use on the WSD-F20.
It's great to have the maps on the watch when you're out of signal, but they can be a little tricky to read due to the small nature of the screen.
You also get Casio's Location Memory app on the WSD-F20, which saves the path you've taken and can be accessed instantly with the push of a button to show you your exact location at any time.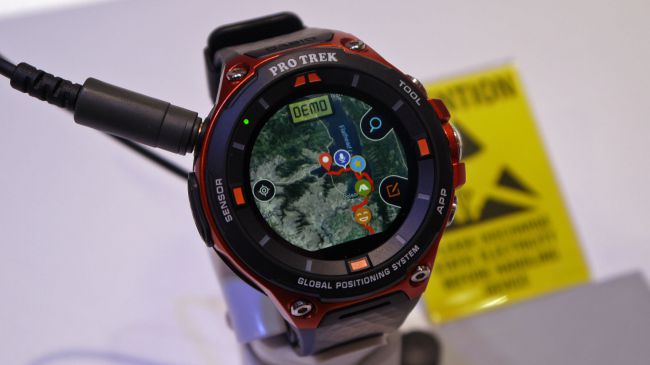 There's a built-in microphone too, allowing you to dictate notes that can be stored on the watch and messages which can be sent to friends who also have the WSD-F20.
Casio has also upgraded its activity app, which allows you to measure various activities such as hiking, cycling, fishing, and snow and paddle sports, while also providing specific functions for some of them.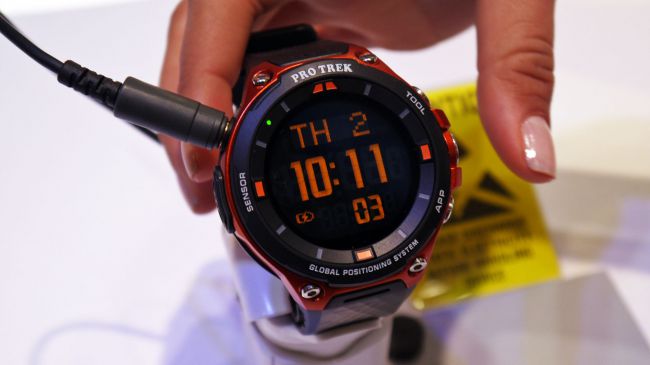 Casio WSD-F20 release date and price
The Casio WSD-F20 release date is scheduled for April 21, and it's priced at a lofty $500 (around £400, AU$680).
That makes it one of the most expensive smartwatches around, which further pushes it out of the mainstream and into its niche – something that Casio is unlikely to be too worried about.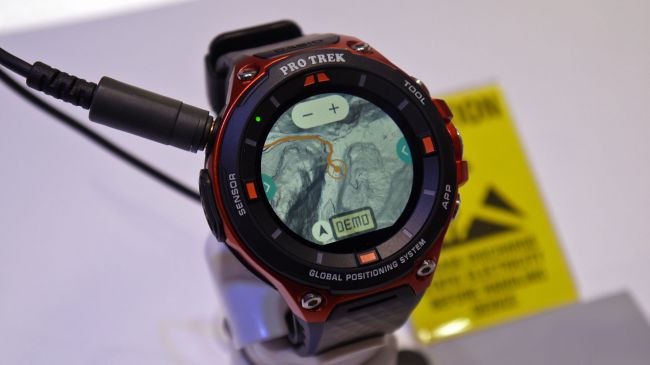 Early verdict
The Casio WSD-F20 is stuffed full of features which does go some way to justifying its rather high price tag – and for those who are serious about outdoor activities it looks to be an excellent offering.
This isn't a smartwatch for the average person though, so if you're looking for a day-to-day Android Wear watch you're best off looking elsewhere – take a gander at the Huawei Watch or Moto 360 for example.
(techradar.com, https://goo.gl/XMk2bT)
Comments
comments