OUR VERDICT
The MSI GE63VR is a gamer through and through, with all the racing stripes, chromatic keys and pixels you want. But, unlike most gaming laptops, it's quiet, light and cool.
FOR
Deceptively quiet
Ace thermal management
Per-key customization
Relatively light weight
AGAINST
Poor performance for price
What battery?
The MSI GE63VR's nickname is 'Raider', but it should be 'Porsche'. The twin red racing stripes on the chassis tell you everything: it's fun, comfortable and stylish – and, a whole lot of luxury. The Raider does live up its name in one sense though: it will take all your money.
The gamer who wants a smooth, quiet ride as they blow up hell demons will love the GE63VR. The gamer who wants their hell demons blowing up at 120 frames per second (fps) forever and without fail may not. In the pennies-for-pixels (and battery) trade, the Raider is no Alienware 15 R3.
That said, the GE63VR is still powerful – certainly more powerful than competing models, like the Origin EVO 15-S – but it's costly, and that makes its flaws that much more noticeable.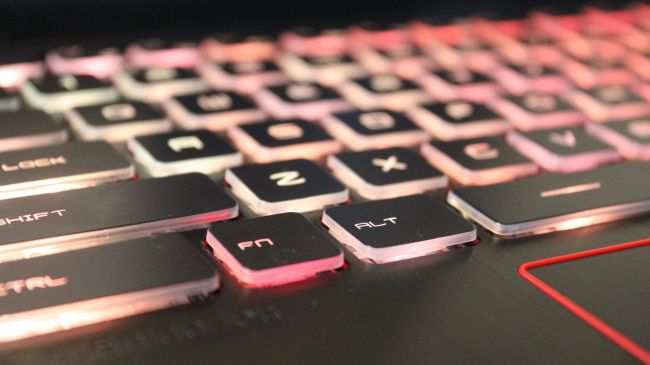 Price and availability
The memory-rich GE63VR we tested comes in at $2,249 (about £1,747, AU$2,836), though models with half the RAM (16GB) or a weaker GPU (GTX 1060) are available for between $1,799 and $1,999 in the US. The Kaby Lake Core i7 is standard across all models, as is the FHD display, and 1TB hard drive.
The Alienware 15 R3 and Origin EVO15-S's 16GB RAM models are priced at $2,050 (£2,737, AU$2,999) and $2,317 (£1,847, AU$2,834), respectively. The EVO15-S offers an extra terabyte of storage, but a weaker GTX 1060 graphics card; the R13 has similar specs to the Raider.
Red cool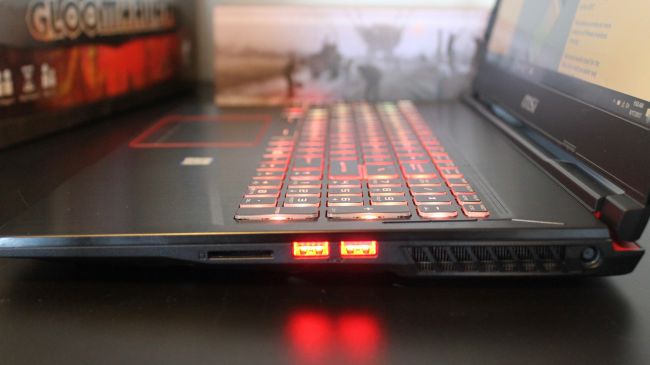 We've already mentioned the GE63VR's sports car motif: red racing stripes adorn the brushed, black aluminum of its chassis. Stark red light pours out of the Raider's three USB ports; inside, a thin, red ridge encircles the touchpad. It's a design that screams "Let's Go!"
The Raider, being a gaming laptop, is unsurprisingly heavy,. Hold off on the squats, though – the GE63VR's 4.85 pounds are much easier on the knees than the Alienware R13's 7 pounds. Like the EVO15-S and Razer Blade, the Raider hits the gym. Its relatively slim profile is half of what makes this laptop interesting.
The other half is the cooling system. The GE63VR employs two fans, seven pipes, and four ventilation points to keep its temperature from ever going full Mojave Desert.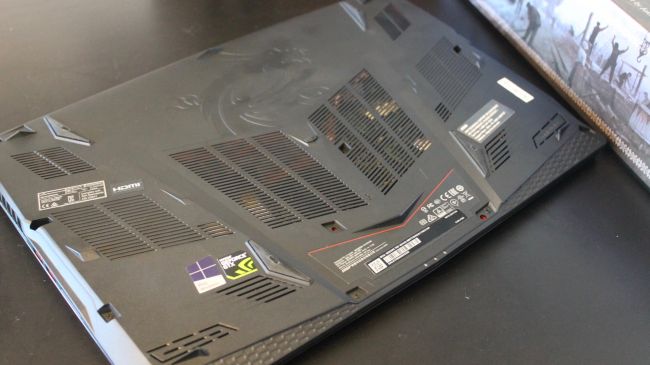 And, it works. Neither web browsing nor long term gaming seems to tax it. Sure, it gets warm, but not so warm where you'd have to start wondering about the flash point of your jeans (or Ikea table).
Despite its double fan cooling setup, the GE63VR isn't an ear killer. Sounds like a jet taking off is the popular refrain when it comes to describing a gaming laptop under load, but you won't find it in this review. The Raider is so quiet, you can actually hear the in-game audio.
And, it would be a shame if you couldn't, as the Raider's speakers are actually pretty impressive: the bass is strong, and the high ends are clear. Headphones are not required with this gaming laptop.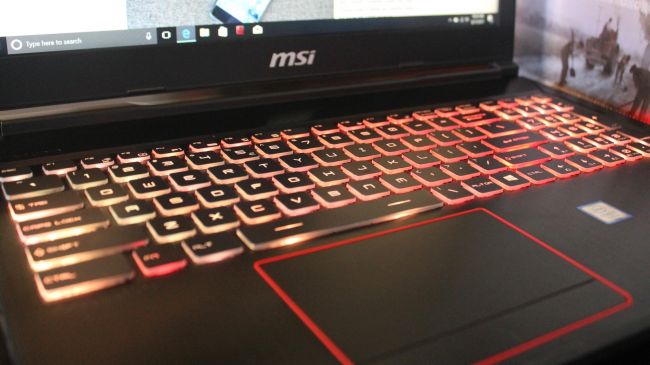 Chroma keys for days
The GE63VR's keyboard is fully per-key programmable, both for color and function, through a downloadable utility, SteelSeries Engine 3. Multiple layouts can be saved and cycled through via a button on the right side of the body, or a phone app.
The keys themselves have fairly deep travel, 1.9mm, but suffer from a slight mushiness that is noticeable during long sessions of typing. Fortunately, they are well-spaced, even though a numpad takes up a large amount of the body's real estate. The left-hand Control and Shift keys are a little larger than their right-hand compatriots (smart), and a small LED lights up when Caps Lock is engaged (also smart).
One quirk: the brightness and volume buttons are located in the arrow keys – a tad unintuitive, but certainly not a deal breaker.
The Raider's touchpad lacks 'click' feedback, but is otherwise responsive. Distinct left and right mouse buttons ensure you won't miss whatever you're trying to press. The whole thing is justified left on the body. And, that's all you need to know, because you're gaming laptop needs a gaming mouse, period, FIN.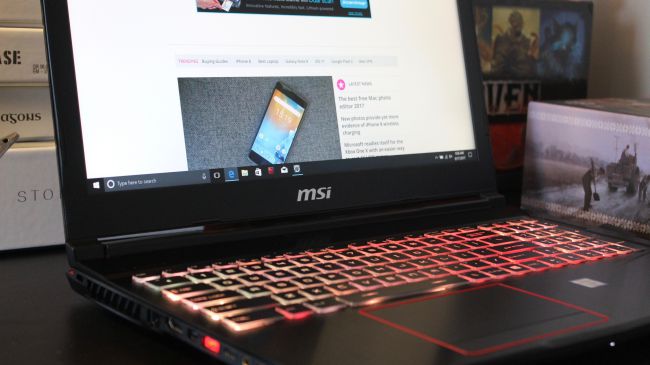 A refreshing display
The Raider's resolution isn't impressive by today's UHD standards, but the its 1080p FHD display is still plenty for a 15-inch screen. Besides, the real MVP is its refresh rate. At 120Hz, the GE63VR's display is silky smooth – perfect for twitch gameplay.
The laptop's matte screen easily handles glare: nothing spoils its deep color contrast. Games run, and look, beautiful on the GE63VR.
As the benchmarks show, the GE63VR is more than a competent gaming laptop. It spat out 87 fps on Ultra settings during Total War: Warhammer, and 180 fps on Low. Only Deus Ex: Mankind Divided tripped it up: 15 fps on Ultra.
An unplayable frame rate for sure, though that's not a knock against the Raider: all the gaming laptops we've tested have had trouble with Eidos's shooter on high settings.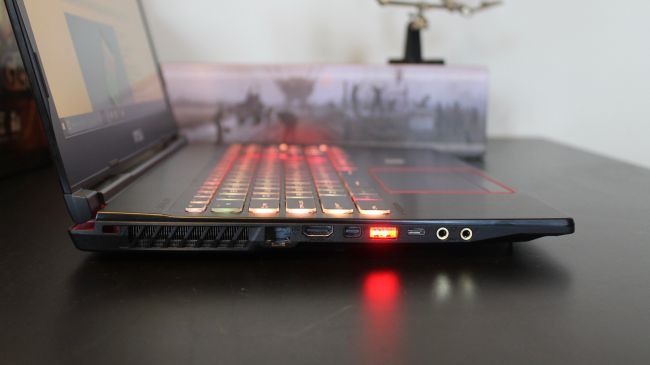 Interestingly, the Raider did not best the rival Alienware 15 R3 on our benchmark tests, despite having double the system memory. Both laptops share a Kaby Lake Core i7 processor and GTX 1070 GPU, yet the 15 R3 outscores the GE63VR on all of our 3DMark tests (albeit by a slim margin), as well as the PCMark 8 Home test (by 600 points).
On top of that, the 15 R3 model we tested is $200 cheaper than the GE63VR. That's the cost of four games. The GE63VR may be lighter and quieter than the 15 R3, but it's not faster, and that hurts its value.
Battery life
Battery death is more like it. Gaming laptops are not known for their batteries, but the Raider's sub 3 hours of unplugged time is poor even in this juice-less paradigm.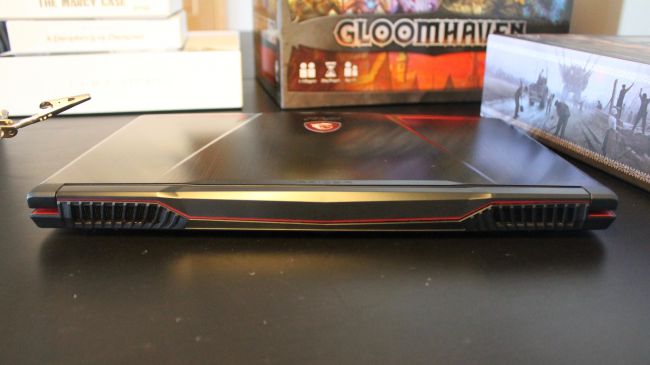 On our movie test (in which a movie is played on a loop at 50% volume and brightness), the 15 R3 and EVO 15-S both lasted a full hour longer.
The GE63VR doesn't do much better on the PCMark 8 Battery test either. The 15 R3 leads the pack at 3 hours and 13 minutes, but the EVO 15-S, at 2 hours and 52 minutes, and the Raider, at 2 hours and 53 minutes of battery life, stumble across the finish line together.
We liked
MSI's GE63VR is class-busting in a lot of ways: it's quiet, it's cool and it's got a beach body. Its Core i7 processor and GTX 1070 GPU are pretty dreamy, too. It may look like a straight gamer, but the Raider is one of those uncommon gaming devices that does nearly everything well.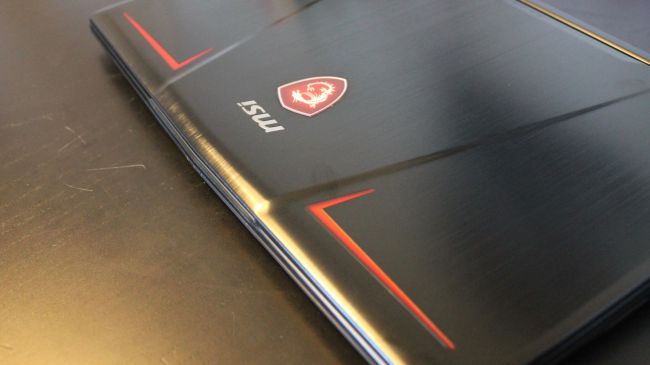 We disliked
Again, the Raider does nearly everything well, but it's not the best where it counts: pure performance. It's a wallet-buster that doesn't bust through the pixel wall. The rival 15 R3 beats it out on most of our benchmarks tests, even though the GE63VR we tested has double the memory.
Battery life. It's probably the least interesting part of a gaming laptop (outside of the touchpad) but the device has to at least show some ability to go cordless – not the Raider. It just chills on the longboat, chugging mead, eternally thirsty.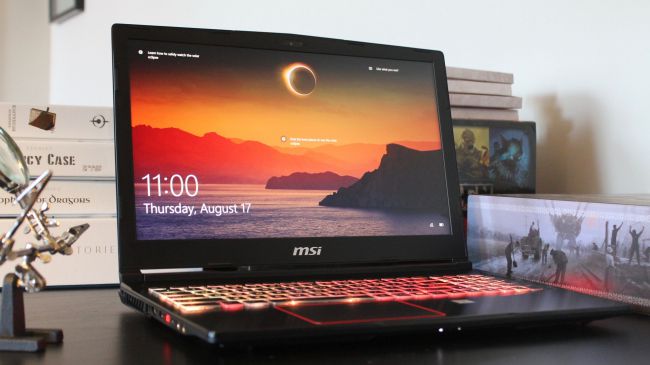 Final verdict
So many gaming laptops are really mini gaming desktops: they're heavy, they're hot, and they're loud. They're portable only in the sense that you don't have to get on your hands and knees to move them. However, in recent years, manufacturers have begun making gaming laptops with both power and portability: the GE63VR is the latest, and maybe greatest, example of this philosophy.
The quiet, cool gameplay the Raider pulls off is a homerun. The typical bells and whistles you'd find on a gaming laptop – the programmable chroma keys, smooth display and punchy hardware – are all here and done well, too. But there's a burr in the GE63VR's saddle, and that's its price-to-performance ratio.
The Raider isn't cheap, and because it isn't cheap, users are going to expect top-of-the-line performance. And, the Raider does deliver – just not as well as Alienware's cheaper 15 R3.
The bottom line on the GE63VR is simple: if you really value comfort in your portable gaming experience, then this laptop is for you. But, if it's performance above all else, then there are cheaper options out there that are at least as powerful as the Raider, if not more so.
(techradar.com, https://goo.gl/n6UQE1)
Comments
comments