GoPro is working on its next flagship action camera.
Although the camera-maker announced earlier this year that it's laying off 7 per cent of its workforce and ceasing sales of at least three action cams due to a massive revenue drop it suffered year over year, GoPro said it planned to launch a new flagship model, called the Hero 5, as well as a "Karma" drone, which records 4K video, in 2016. Here's everything we know about the Hero 5, including what it might look like and feature.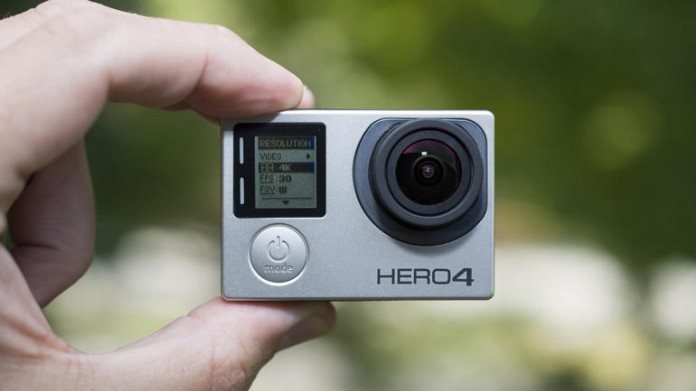 GoPro Hero 5: What will it look like?
A tonne of images have surfaced online showing the upcoming camera in detail. Mashable posted them all after they were pulled from Japanese blog Nokishita and camera blog Mirrorless Rumors. Based on these leaks, the camera looks like it will be similar in design to the company's current flagship, Hero 4, and all the action cams that came before that. It's rectangular, and the lens and front-facing screen are all in the same place.
It looks like the front power/menu button is missing, but that's probably because the Hero 5 will have a touchscreen for navigation, which we discuss in more detail below. The Hero 5 also looks a bit like last year's Hero 4 Session, according to the leaks, as the company's iconic silver-and-black colour scheme has been dropped for an all-black rubber finish.
Anyway, a different leak, which may have been derived from the Android version of the GoPro app, surfaced in early August. It shows a raised record button at the top, rounded edges for the body of the camera, and slightly different navigation menus than the ones found on GoPro's current lineup. That said, it's unclear if this quick video is indeed legit.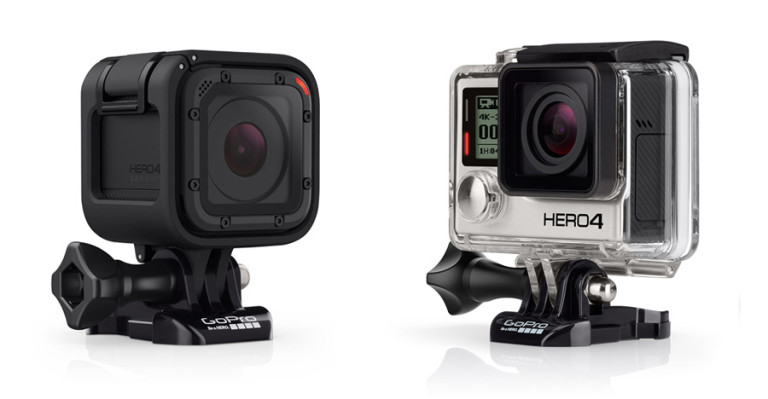 GoPro Hero 5: What will it feature?
Camera
Information from the Hero 5 user manual was posted to Reddit. Thanks to the details in that leaked manual, it seems like Hero 5 uses the same imaging chip as the Hero 4, or maybe just the same options for video resolution, meaning it'll offer 4K at 30 frames per second. It'll also have modes starting from 720p and frame rates as high as 120 frames per second. Image stabilization will also be available, but not for 4K or 60fps.
Touchscreen
GoPro's next flagship action camera has allegedly been spotted in a brief video posted to Reddit and Vimeo.
The nine-second-long video only shows the rear of the camera, but it resembles other how-to videos available in GoPro's mobile apps, providing users with step-by-step instructions on how to connect the camera to a smartphone. From what we can see, the upcoming camera has a touchscreen, meaning that bus connector slot on the back for attaching peripherals like batteries and other accessories has likely been axed.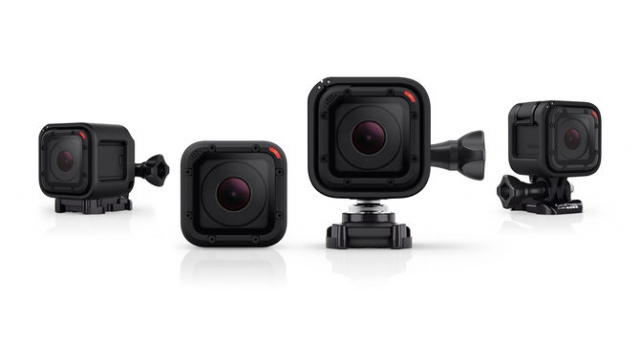 The Hero 5, which is supposed to be released before this holiday season, won't be the first touchscreen GoPro action camera available, however, as the Silver model of the Hero 4 features such functionality. Overall, it looks simpler, with quick settings for framerate and resolution and whatnot at the bottom, and standard Wi-Fi and microphone features. It looks like microphone can be disabled, too, which is new.
And there's a GoPro Sniper option in the Connections menu, which could be a codename for another, upcoming product.
Voice control
That leaked Hero 5 user manual posted to Reddit also claimed the Hero 5 will support voice control for basic functions. With this type of functionality, you could say to your Hero 5, "GoPro turn on", "GoPro start video", etc.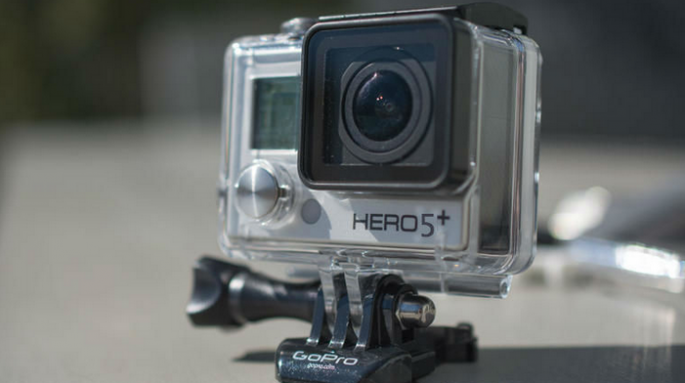 Waterproof
There's possibly no bus connector, as it's not visible on the Hero 5 in other leaks, so this might be a waterproof camera. To corroborate that theory, leaked details found in a Hero 5 user manual posted to Reddit revealed Hero 5 will be waterproof out of the box – just like the Hero 4 Session.
GPS
GPS seems to be included, according to the leaked Hero 5 user manual posted toReddit.
USB Type-C
Both Mirrorless Rumors and that leaked Hero 5 user manual posted to Redditindicate Hero 5 will ditch Mini USB in favour of USB Type-C.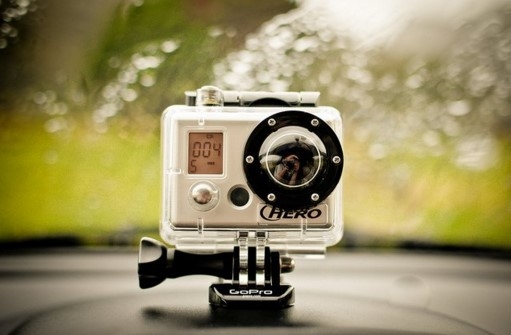 Battery
Mirrorless Rumors said the battery capacity would be 1,220 mAh, which is a small bump over the Hero 4.
GoPro Plus
The Verge got a hold of the PDF file of that leaked user manual posted to Reddit, and it dug up some interesting information about GoPro's upcoming cloud service, which will be called GoPro Plus. The name GoPro Plus actually leaked onReddit in July. GoPro CEO Nick Woodman has also talked about GoPro's goal of embracing the cloud and growing software efforts.
The manual suggests Hero 5 will be cloud-connected, so you can plug your camera in to let it charge, and then it will automatically upload all your footage to your GoPro Plus account. There was no talk about cellular connectivity, so we're assuming Hero 5 uses Wi-Fi and therefore doesn't support live-streaming capabilities. From there, you can download the footage for editing.
Editing software
While many see GoPro's success as being entirely hardware based, the company itself envisions a future where both its software and hardware are the key pillars of its business. Its tiny mount-everywhere cameras are market leading, thanks to being feature-rich, easy to use and having a strong portfolio of mounts and accessories. GoPro also spent $105 million on two video-editing apps.
The Verge – based on the PDF file of that leaked user manual posted to Reddit – said users will be able to download their Hero 5 footage to something called Capture, which could be a new version of the GoPro mobile app. From there, their footage can be edited on any device using either GoPro's Quik or Splice mobile apps or a new software that'll be called Quik for Desktop.
GoPro Hero 5: How will it differ from other GoPros?
Check out Pocket-lint's handy guide that compares all the action cameras available from GoPro:
GoPro Hero 5: When will it be available?
This part is unknown, for now. The company has only said it plans to release its next flagship in 2016.
GoPro Hero 5: How much will it cost?
Again, this part is unknown. But the current, top-of-the-line Hero costs $499.99 (or £409.99).
(pocket-lint.com, http://goo.gl/v3Z3lO)
Comments
comments