Canon has stepped up a gear in recent years by leading with higher resolution cameras. It had long been said that the 22/24-megapixel mark would be the company's limit until lenses could make best of the capture resolution – a concept that was not just slightly but entirely demolished by the company's 50.6-megapixel EOS 5DS (and R) DSLRs.
Enter the brand new Canon EOS 5D Mark IV and that resolution trait is, in part, trickling down the range. Not at quite such ultra-high levels, but the Mark IV's all-new 30-megapixel full-frame sensor is a notable step-up over the previous Mark III's 22.3-megapixel offering. In 2016, it seems resolution and speed are the key factors holding together the higher-end DSLR market, keeping casual compacts and their mirrorless system camera cousins at bay.
The EOS 5D range has long been known as the enthusiast DSLR, the do-it-all camera. But never the Nikon D810 competitor, which is approaching where the 5D Mark IV is now pitched.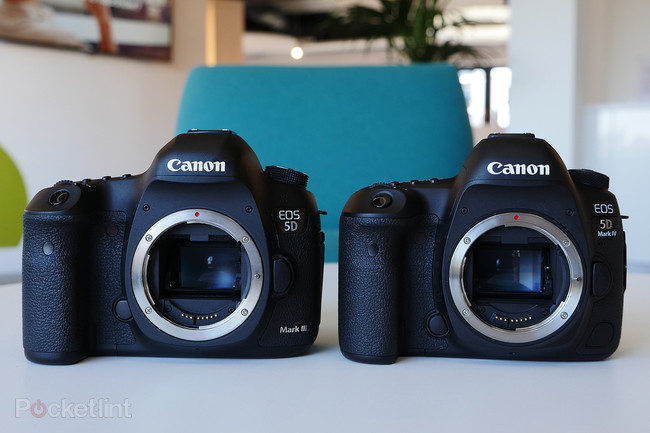 So is more resolution the solution? We had an early preview of the EOS 5D Mark IV ahead of its announcement to get a taste of what this DSLR is all about.
Canon EOS 5D Mark IV preview: What's new?
It's not just the sensor that's new, though, with the 5D MkIV embodying a number of other upgrades over 2012's MkIII model.
Premier to these is touchscreen control, Dual Pixel AF for better live preview and video focusing, 4K video capture, seven frames per second (7fps) burst shooting at full resolution, and a 61-point autofocus system – the last which is more-or-less ripped from the top-end EOS 1DX II. There's also built-in GPS, so you can now geo-tag images within camera.
Canon EOS 5D Mark IV preview: 61-point autofocus smarts
The autofocus system isn't precisely the same as the 1DX II, though, as in the 5D MkIV it has a lower resolution metering sensor, so it cannot as accurately predict tracking movement.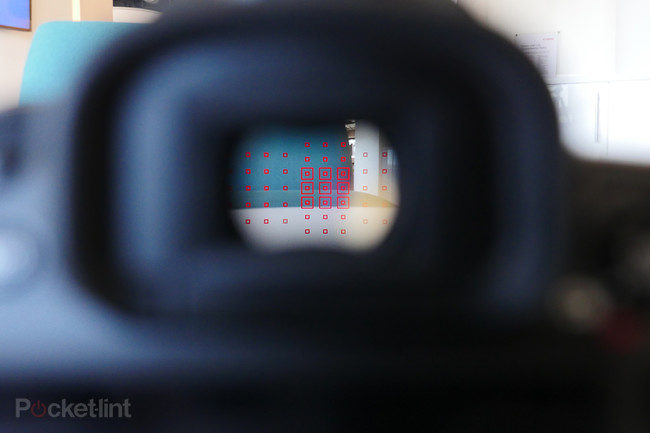 There are all the same scenarios built into the camera, though, so you can adjust how the 5D will respond to subjects moving through the frame, towards or away from the camera, and how quickly the introduction of new subjects within a given field will affect focus adjustment.
In terms of sensitivity the 5D IV is just as high-end as the 1DX II, with 41-points cross-type designated for equal sensitivity in both portrait and landscape orientation. A full 20 of those points remain sensitive to f/4.0, which is useful when using a tele-extender and limited aperture selection.
There is an entirely new feature in the 5D IV, though, the "AF Area selection button". This little nub, positioned offset just beneath the rear joystick control, can be used to make quick adjustments between the given AF Area. So if you want to change between 61-points to a square of 9-points, this button – but only after hitting the focus area rear-positioned button first, to avoid any accidents – will toggle between all available options.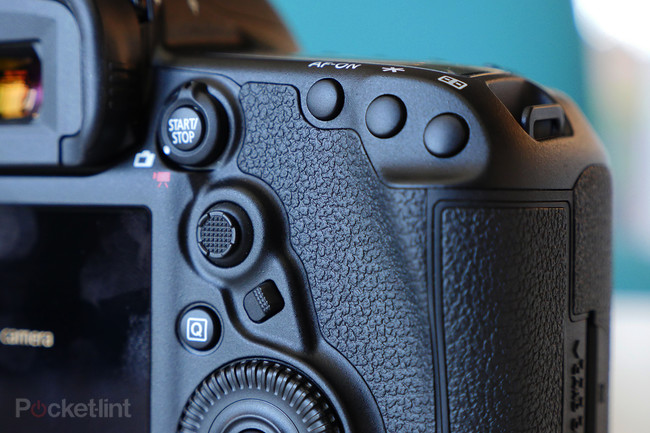 We think it would be great to pre-programme this AF Area selection button, to opt for, say, your two favourite AF Area pre-sets quickly – which isn't the caseat the moment. Used in combination with the top thumbwheel or rear joystick to reposition the focus point, though, this new physical feature is highly effective.
Canon EOS 5D Mark IV preview: Screen enhancements
Finally Canon has also introduced a touchscreen to the 5D – which can make light work of focus in live view and video capture modes. It can't be used for anything bar focus point position, though, with menu controls restricted from operation.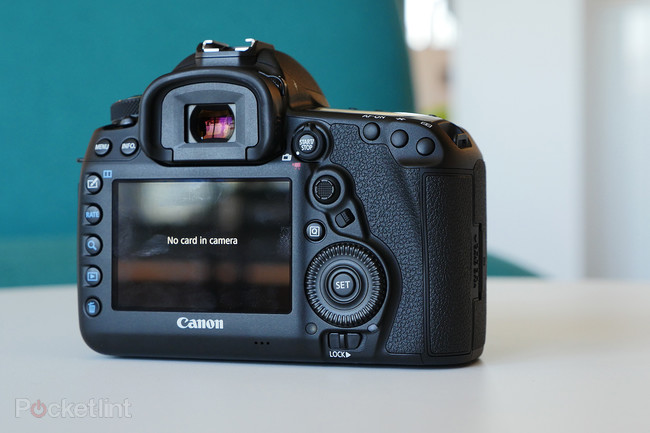 Sadly, though, there's no tilt-angle LCD to be found in the 5D Mark IV. We can't say we had anticipated one, but with competitors such as the Pentax K-1 showcasing a fully adjustable screen, we would like to see the majors follow suit. Can't have it all, we suppose.
In terms of resolution this 3.2-inch panel benefits from a 1,620k-dot resolution – another jump ahead compared to the 1,044k-dot panel in the earlier MkIII model. It's tricky to truly notice, given how low-resolution DSLR screens are compared to phones and other devices. As a "dot" is comprised of three colours (RGB), its true pixel count is a third of the quoted dots – so here it's around 500k-pixels, which surmounts to roughly half that of 720p (a bit more than an old SVGA monitor). Still, it's higher resolution than most of its competitors.
Canon EOS 5D Mark IV preview: Is more resolution the solution?
Given the rise in resolution, the 5D MkIV's 7fps burst mode is impressive, trumping the previous MkIII model by one frame per second. With JPEG and raw shooting activated the buffer maxes out at 21 consecutive images captured – which is about 50 per cent greater than what you'd get from the previous 5D MkIII.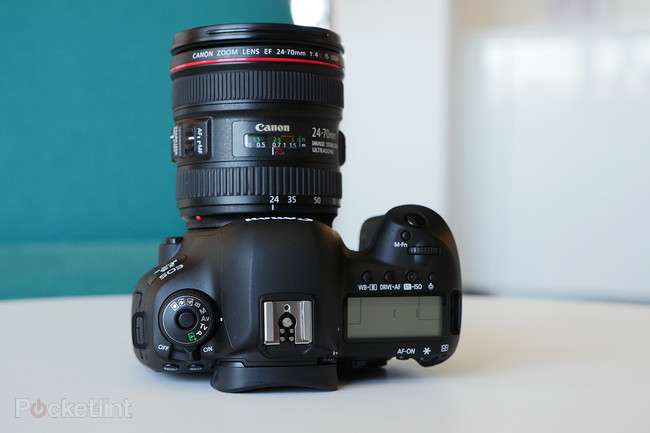 But the addition of resolution doesn't necessarily make that faster frame-rate entirely useful: any movement will be more pronounced in results because of the higher resolution, which is a potential issue for the Nikon D810 and Canon 5DS models.
So the 5D MkIV might not be quite the true do-it-all camera it once was, unless you're ready to bump up the shutter speed per frame to ensure action is stopped in motion. Saying that, its choice of 30MP perhaps positions it in the sweet spot compared to its 36MP Nikon and Pentax rivals.
Canon EOS 5D Mark IV preview: What is Dual Pixel RAW (DPRS)?
There are other smarts available from this new 30MP sensor, with Dual Pixel RAW being a major one.
As the 5D IV has Dual Pixel AF there's a second layer of pixels on the sensor, the data from which is used to offset against the standard focus data to deliver faster and more precise focusing in live view.
But as these pixels aren't flush with the other pixels on the sensor's surface – they're sat slightly behind, but we're talking by a minute amount here – Canon has taken advantage and implemented a Dual Pixel RAW (DPRS) mode for enhanced focus in post-production.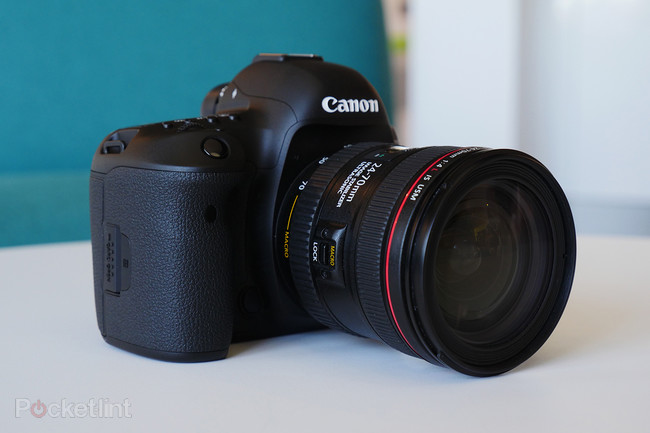 Think of DPRS like a double-layered raw file, with two layers of information that means focus can be micro-adjusted in post-production to get the crispest, most in-focus shot possible (you'll need to use Canon software for this – which isn't something we've seen in action).
Now don't go thinking the new 5D is like a Lytro light-field camera, because it's not – it can only make marginal adjustments, but such adjustments in post might be the difference between good and great for some shots. It's a really interesting idea.
Canon EOS 5D Mark IV preview: 4K video
The mention of 4K video is also an interesting addition, although it's not to quite the same level as per the EOS 1DX II and higher-end Canon C-range video-focused cameras.
In the 5D IV 4K capture (at a 1.74x crop only) is available at 24/25/30fps, but only in Motion-JPEG (MJPEG) compression (4:2:2 colour) with no HDMI out available. Shooting in Full HD, however, and the 24/25/30/50/60fps rates are available in ALL-I and IPB compression, or via a clean HDMI out to capture.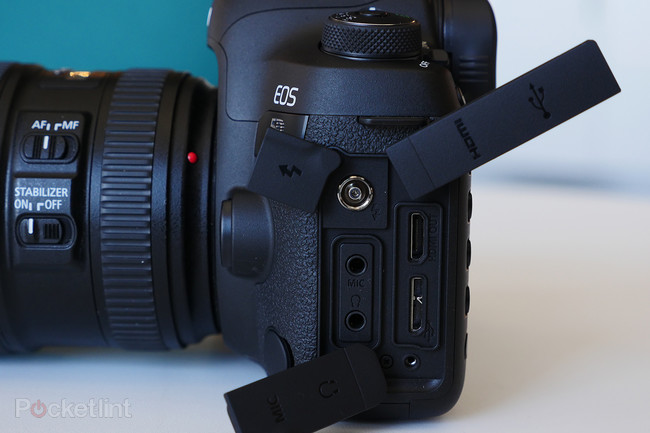 Card slots consist of one SD and one CF. There's no C-FAST, XQD or other options available for this 5D – presumably because there's no need given the 4K cap and overall buffer/burst rate.
Transferring files direct from camera ought to be quicker than before, too, thanks to a USB 3.0 port tucked away to the side, which, given its length, has displaced the remote trigger port to the front of the camera.
There's also Wi-Fi and NFC for contact-based connections, to sync with the Canon Camera app to share images and/or control the camera.
First Impressions
The Canon EOS 5D Mark IV will be available from September, priced £3,630 body-only. It's been a full four years since the Mark III, so while the 5D IV is more expensive than the last-gen model, even considering inflation, it's got stacks of top-end features on board that should see it appeal to an enthusiast audience.
Whether the 5D IV can be considered the do-it-all DSLR camera that the range is known for, though, is brought into question given its 30-megapixel resolution. It pitches this Canon right next to the Nikon D810 and Pentax K-1, albeit without quite hitting the 36-megapixel mark. Indeed, Canon may have found the preferable sweet spot here.
And with the option to go EOS 7D Mark II instead for a crop frame and faster burst option, we suspect the 5D will remain an ideal option for landscape photographers who want an extra lick of versatility over the 5DS model.
(pocket-lint.com, http://goo.gl/cmI5id)
Comments
comments