Virgin Media has announced an entirely new TV platform, positioned as an evolution of the current TiVo service as opposed to a revolution.
Called Virgin TV, the new platform comes with a brand new, 4K HDR-enabled V6 box, powered by TiVo, which replaces the older generation device. There is also a TellyTablet portable tablet device and several apps and service updates.
We weren't able to fully demo the new box for an in-depth look yet – that will happen soon – but here are our initial impressions from the London unveiling.
Virgin TV V6 box preview: Smaller, faster, 4K HDR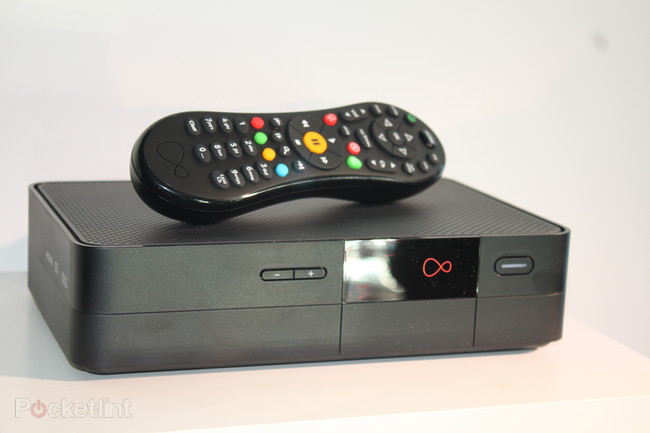 The initial teaser image of the V6 Box probably left some people thinking it was a big, ugly black box. Compared to Sky Q's sleek box, Virgin could've been seen to be on the back foot already. But the V6 Box is actually around half the size of the original TiVo box, giving it a more modern look and making it much easier to place in the home.
Holding them side by side, the V6 does feel a little heavier, but it's no bad thing. It feels like a solid, well made piece of kit that will look good under any TV.
Around the back there's a decent spread of connections: HDMI out, digital optical out, a wired ethernet port, USB port – which is likely to be used for software updates – Scart out and analogue audio out. There's also a cable input to receive channels, of course.
The V6 box will handle 4K streams, including those with added high dynamic range (HDR), something Sky Q can't match. For now, HDR content is limited to Netflix and YouTube, as there's no live HDR broadcasts, although trials have taken place that could make them a reality one day.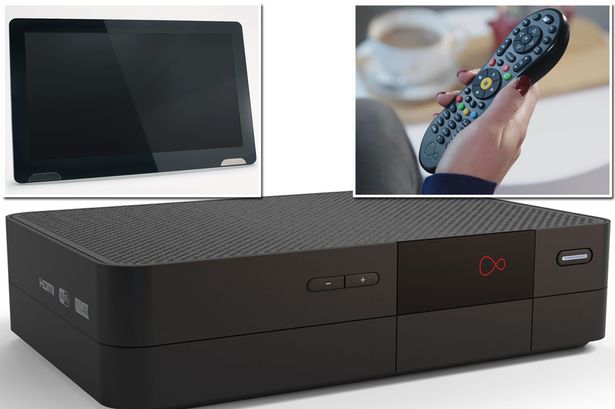 The V6 can record six programmes at once, so you should find recording clashes are a thing of the past.
The remote has received small updates too, including a new search button to help make your content and recordings easier to find. It's also a tad smaller than the original, and a find your remote function will make it beep when you press a button on the V6 box.
We're impressed with the new Virgin TV V6 box. It's received a much needed makeover and has the ability to be a true multiroom streaming powerhouse, connecting with existing TiVo boxes and other V6 devices. The fact you can combine multiple V6s around the home to increase your storage each time means you'll find yourself with a vast library of content in no time at all.
Virgin TV TellyTablet preview: 14-inch TV that's truly portable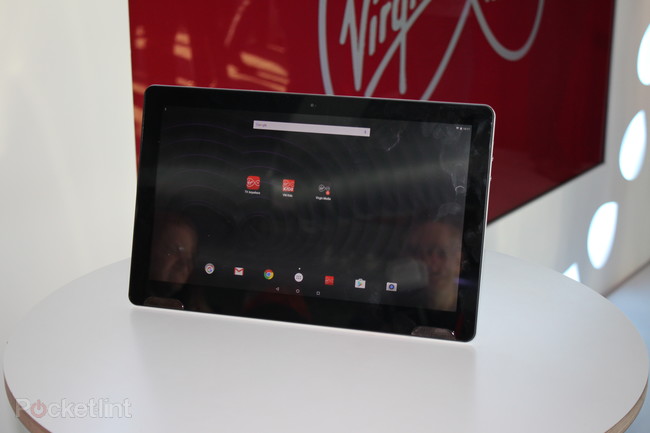 Also announced at the launch was something Virgin Media managed to keep under its hat. The 14-inch TellyTablet has been designed to act a second screen to the V6 for when one of you wants to watch one programme on the big screen, but another wants to catch up on their favourite programmes anywhere else in the home. It's a hefty device, but a built-in stand makes it easy to prop up, whether it be on the kitchen counter to follow a recipe, or in front of the kids to keep them happy.
A 14-inch tablet may seem a bit too big for some, but from holding it and seeing it close up, we think it's a good size. It's not overly heavy and the bigger screen will soon become second nature, especially if it's used regularly for second-screen watching.
The tablet runs on Android and has access to the Virgin TV Anywhere app, which is the application you'll need to stream content from your V6 box. You can of course still use any tablets or smartphones around the home, using the app.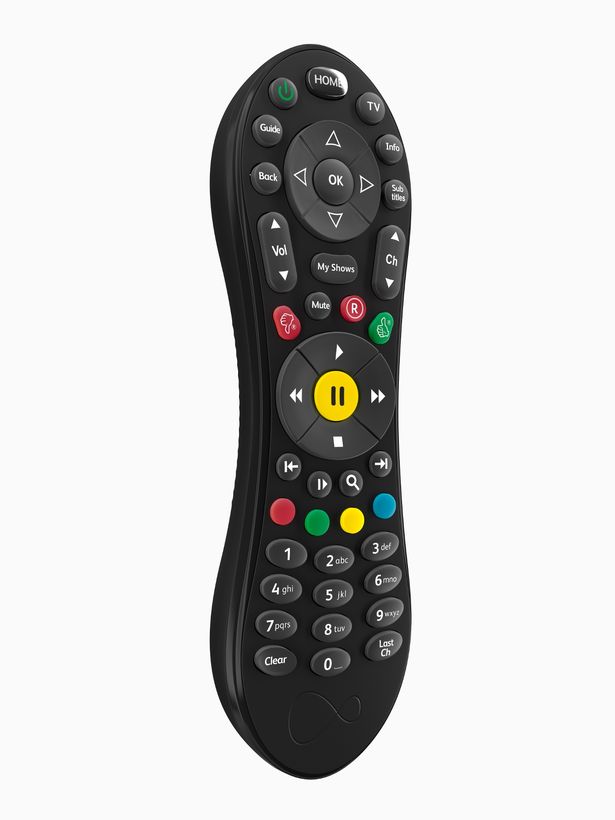 Virgin TV User Interface
The user interface has been updated too, and now makes it easier to find content you want to watch, and content Virgin Media thinks you'll want to watch. We haven't been able to have a full demo of the new UI, but some short videos showed it looks easy to use. Search is the big function Virgin is keen to push, with that new button on the remote we mentioned.
Search works on what content is trending with other Virgin TV customers too, so open search, press 4 for 'G' and the first show will be Great British Bake Off. It's popularised rather than alphabetised.
We'll look more at the UI and other elements of the Virgin TV V6 box and TellyTablet when we have a proper play soon.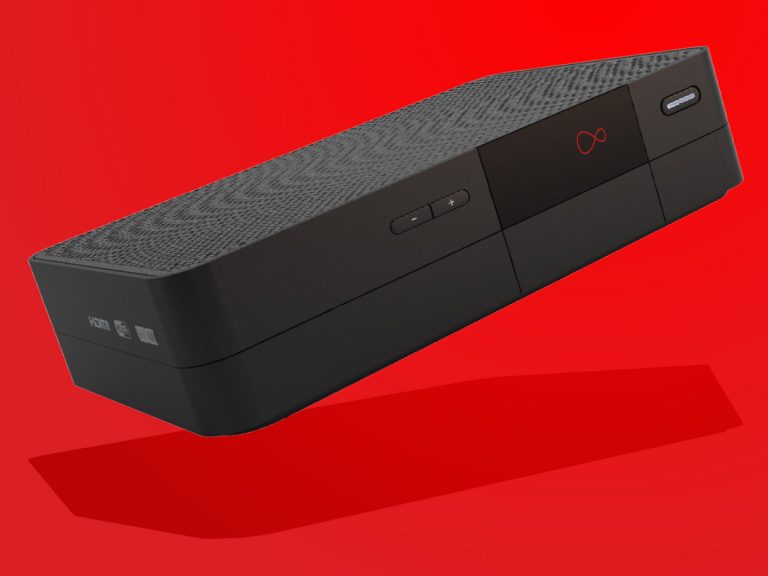 You'll be able to get your hands on the devices from December, with the V6 box costing a one-off fee of £99.95/$149.93 (£49.95/$74.93 for Full House or VIP TV customers) and the TellyTablet costing £299 standalone. It will also be available as part of several Virgin Mobile Freestyle price plans.
First Impressions
It's hard to come to a proper verdict without giving the new Virgin TV platform a thorough workout. For now though, we're impressed Virgin Media has listened to its customers and updated its hardware and software in such a way that there's not much new stuff to learn.
Existing Virgin Media customers will feel at home as soon as they turn a V6 Box on, and the ability to be able to use their current TiVo box as a way to stream content to or from a V6 box means you don't have to lose any of your current recorded content.
What's really clear from our time is that Virgin Media is properly taking the fight to Sky Q.
(pocket-lint.com, https://goo.gl/qZPWqq)
Comments
comments