The Good: The TCL S405 series are among the least expensive 4K TVs on the market. Roku TV delivers the simplest, most comprehensive smart TV experience on the market. A superb user interface delivers thousands of apps and the most 4K video of any system.
The Bad: Worse picture than competing Vizio TVs. 4K resolution and HDR don't deliver a substantial improvement in image quality.
The Bottom Line: Although the image quality is just "good enough," the S405 series is still an excellent choice for budget buyers focused on streaming and simplicity.
When you're in the market for a budget TV you have to make some compromises. In the case of the TCL S405 series, you'll be sacrificing some picture quality to get the best built-in streaming app system around.
Roku TVs like this TCL trounce the built-in app systems on most other TVs. They're ridiculously simple to use, quick and responsive and they receive constant updates of new features and apps. Streaming staples like Netflix, Amazon Video and Sling TV are front-and-center and just a remote shortcut button away: no need to switch inputs to another device. And the S405 can stream more stuff in the highest quality — 4K and HDR — than non-Roku smart TVs.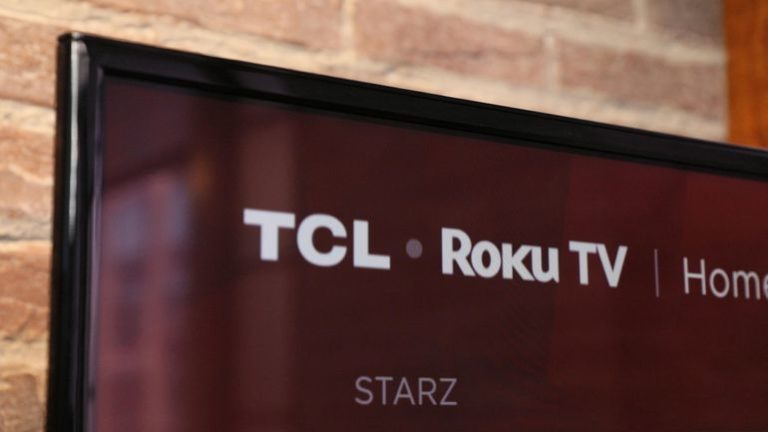 Compared with the Vizio D series and E series TVs, however, the S405's actual picture quality doesn't quite measure up. Its 4K resolution and HDR compatibility don't make up for the basics: namely lighter black levels that hurt contrast and deliver less pop than those Vizios.
So you have a choice. If you want the best picture for your budget dollar, get a Vizio (and maybe attach a separate Roku box) or spend more for the TCL P series. But I'm betting plenty of people will be perfectly happy with the "good enough" picture and superior streaming and convenience of the S405, especially since it's even cheaper than those 4K Vizios.
Hello-ku, Roku!
Fire up the S405 and you won't be greeted with something from an HDMI input, like whatever channel your cable box is tuned to. Instead you'll see a grid of app icons, much like your phone's home screen. A few of those icons indeed lead to HDMI inputs (and you can rename them "cable box," "Xbox" or whatever), but most are apps. I love the system's simplicity and customization, although I wish one-third of the screen weren't occupied by a big ad.
Roku TVs have access to all the thousands of apps found on Roku's platform, which still offers better coverage than any competitor, smart TV or otherwise. Netflix, Amazon, YouTube, Hulu, Plex, HBO Now, Showtime, Sling TV, PlayStation Vue, DirecTV Now, Vudu, Google Play Movies and TV, Watch ESPN, Fox Sports Now, FX Now, Comedy Central, Starz, PBS Kids… if there's a video app that isn't iTunes, Roku almost certainly has it.
And if that app streams in 4K or HDR, the S405 series can likely deliver those streams, too. One exception is Vudu, however, which isn't available in HDR on this set (yet), just 4K. I especially like the "4K spotlight" app that surfaces individual 4K and HDR TV shows and movies across a few providers, although unfortunately Netflix isn't one of them. I also like the "4K content available" list in the app store, which shows all of the 4K apps available on Roku.
All of the Roku TVs I've tested respond quickly and serve up videos with minimal delays. Search is the best in the business overall, and in general the interface is as friendly and simple as it gets. For more info, check out my review of my favorite 4K Roku device, the Roku Premiere+.
Nice extras, but not much of a voice
Roku TVs like the S405 also offer a few extras not found on Roku boxes like the Premiere+. One is the ability to pause live TV from an antenna. Another is More Ways to Watch, which suggests streaming alternatives to TV shows and movies from antenna, cable or satellite, and even Blu-ray.
One area where Roku falls short, however, is voice control. Samsung, Sony and LG all let you talk into your TV remote to perform searches and in some cases control other gear. Vizio's E seriescan be controlled by a Google Home, and all of them bow to the king of voice on TV: the Amazon Fire TV Edition with Alexa. On the TCL S405, however, the only nod to voice is being able to search by speaking into your phone using the Roku app. At least the app offers private listening, the cool ability to listen via headphones and mute the TV's speakers — and to many users that's better than any voice control feature.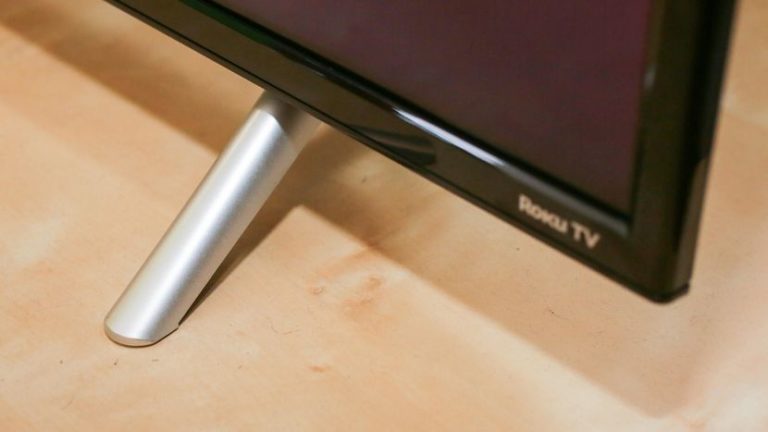 Features and connections: Basic 4K
Key features
| | |
| --- | --- |
| Display technology | LED LCD |
| LED backlight | Direct without local dimming |
| Resolution | 4K |
| HDR-compatible | HDR10 |
| Screen shape | Flat |
| Smart TV: | Roku TV |
| Remote: | Standard |
The S405 lacks the local dimming that vaults the better Vizios, not to mention TCL's own P series, into "very good" picture quality territory. As a result it also can't deliver HDR content with the same impact. Unlike the P series, the S405 handles only HDR10, not Dolby Vision.
The P series also gets a superior remote, which included a headphone jack for private listening, voice search capability and an RF connection, so you don't have to aim it at the TV. The S405's remote is standard, simple Roku fare.
Around back there's an ample selection of jacks:
3 HDMI inputs (HDMI 2.0a and HDCP 2.2)
1 analog (composite) video input
1 USB port (2.0)
Ethernet (wired internet)
1 headphone jack
1 optical digital audio output
1 RF (antenna) input
The HDMI are state-of-the-art and worked fine with everything I threw at them, including 4K Blu-ray. The headphone jack is a nice touch, and unlike cheaper Roku sets, this one has Ethernet, too.
Picture quality: "Good enough"
If you're not a critical viewer, you probably won't have any complaints about the S405's picture. But if you want good black levels and contrast, especially in a dark room on movie night, this isn't the TV for you.
In my side-by-side comparison it couldn't match the overall image quality of Vizio's D and E series, and also fell short of the Amazon-powered Element Fire TV — even though the most of those sets lack HDR capability. Color accuracy was good and video processing fine, and it could even get a bit brighter than the Vizios, but those lighter blacks spoiled the deal.
Click the image at the right to see the picture settings used in the review and to read more about how this TV's picture controls worked during calibration.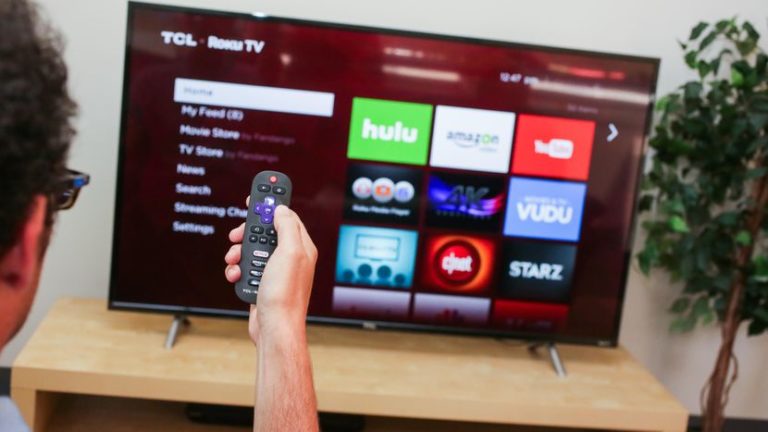 Dim lighting: Among the budget TVs in my lineup the 55S405 performed the worst in a dark home theater environment. Its black levels were visibly worse than the smaller Vizios and the Element Fire TV, and significantly worse than the local-dimming equipped TCL P series and 65-inch Vizios.
The difference was most visible in extremely dark scenes, like the attack on Hogwarts in "Harry Potter and the Deathly Hallows, Part 2." Black areas, shadows and letterbox bars looked washed-out and bright, robbing the scene of the impact see on the other sets. The other non-dimming TVs weren't that much better, and their advantage might be lost outside of a side-by-side comparison, but it was obvious in my lineup.
Shadow detail was OK on the S405, but still relatively murky, especially with the elevated black levels. Highlights were brighter than on the 50-inch Vizio D series, but that TV still looked better overall.
Bright lighting: The TCL fared a bit better than the Vizios in a bright room, with higher peak light output in its brightest setting, although it didn't quite match the Element. I especially liked the ability to quickly tailor the most accurate picture mode — Movie — with one of five brightness settings, although in that mode it didn't beat the Vizios. In any case all of the TVs I tested are plenty bright for most rooms.
The S405's matte screen finish did a good job reducing reflections, but not any better than the others.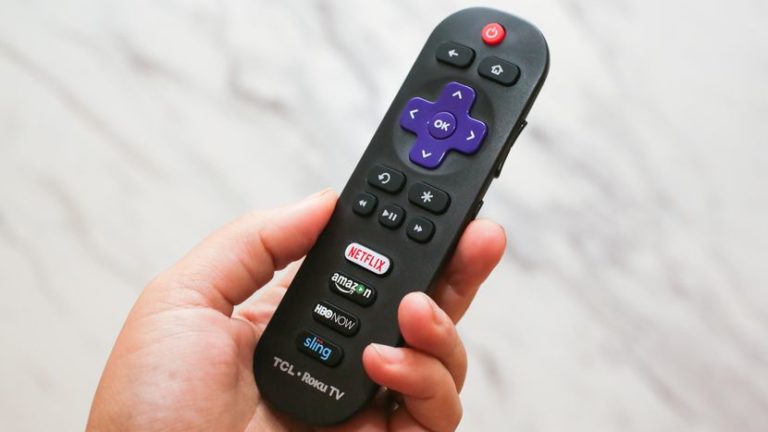 Light output in nits
| | | | | | |
| --- | --- | --- | --- | --- | --- |
| TV | Mode (SDR) | 10% window (SDR) | Full screen (SDR) | Mode (HDR) | 10% window (HDR) |
| Vizio M65-D0 | Calibrated | 456 | 450 | Vivid | 507 |
| TCL 55P607 | Vivid/dimming off | 438 | 431 | Brighter/Dark HDR | 448 |
| Element EL4KAMZ5517 | Standard | 363 | 368 | N/A | |
| TCL 55S405 | Brighter/Vivid | 301 | 298 | Brighter/Bright HDR | 306 |
| Vizio E65-E0 | Vivid/dimming off | 289 | 287 | Vivid/dimming off | 288 |
| Vizio D65-E0 | Vivid/dimming off | 260 | 260 | N/A | |
| Vizio D50-E1 | Vivid | 250 | 304 | N/A | |
| Vizio E50-E1 | Calibrated | 223 | 226 | N/A | |
Color accuracy: Prior to calibration the Movie mode was very accurate, surpassing any of the other review samples aside from the larger Vizios in this category. Afterwards it was excellent. My main complaint is that near-black areas were washed with a bluish tinge, a typical issue with LCD sets that have poor black levels.
Video processing: The TCL performed as expected in my motion tests, delivering correct 1080p/24 cadence with film-based sources and the motion resolution of a 60Hz TV, despite TCL's "120Hz effective" claim. Such claims are typically hogwash, and the S405 is no exception.
In game mode, however, it delivered one of the best results I've ever seen, similar to the TCL P series at around 15ms of input lag.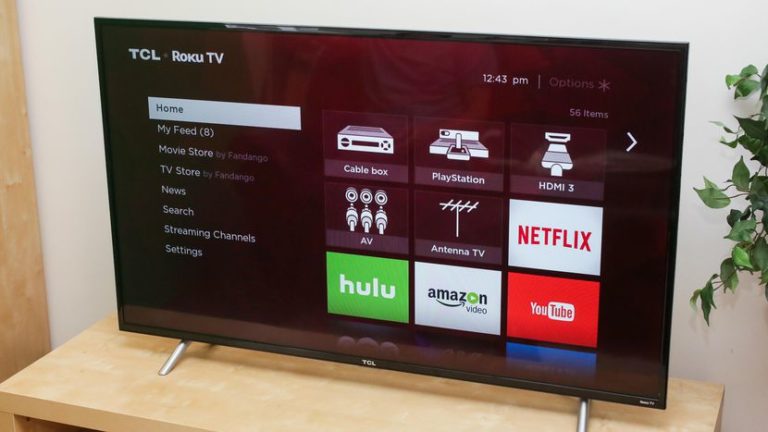 Uniformity: The S405 I reviewed was among the worst in the lineup at maintaining a solid image across the screen. The edges were brighter than the rest, and in full-field uniformity patterns there were slight blotches, especially in dim areas. Watching hockey showed the brightness variations as well, although it wasn't terrible. From off-angle it lost color and black level fidelity as quickly as any of the others, and worse than the P series and the larger Vizios.
HDR and 4K video: The S405 is one of the least expensive TVs that can handle HDR, and it looked it in my tests. I watched "The Fifth Element" on Blu-ray and while the TCL's image was marginally better (mainly due to the wider color gamut) on the 4K HDR disc than the standard 1080p disc, it would be tough to tell the two apart outside of a side-by-side lineup. The S405's HDR image lacked the punch of the P series and the deep blacks of the Vizio E65, and color was less saturated and vibrant than on either one.
The story was the same with 4K HDR streaming from Netflix and Amazon: tough to see any improvement compared with standard 1080p, with an image that showed the same issues I saw with standard material. That said, the S405 was able to pass the full resolution of 4K from YouTube and played through a suite of 4K test patterns from Florian Friedrich with no problems.
Geek box
Test
Result
Score
Black luminance (0%)
0.0377
Average
Peak white luminance (100%)
301
Average
Avg. gamma (10-100%)
2.32
Good
Avg. grayscale error (10-100%)
0.397
Good
Dark gray error (20%)
0.149
Good
Bright gray error (70%)
0.762
Good
Avg. color error
2.008
Good
Red error
2.047
Good
Green error
1.614
Good
Blue error
4.082
Average
Cyan error
1.461
Good
Magenta error
1.253
Good
Yellow error
1.59
Good
Avg. saturations error
1.47
Good
Avg. luminance error
2.26
Good
Avg. color checker error
1
Good
1080p/24 Cadence (IAL)
Pass
Good
Motion resolution (max)
300
Poor
Motion resolution (dejudder off)
300
Poor
Input lag (Game mode)
15.4
Good
HDR default
Black luminance
0.0411
Average
Peak white luminance (10% win)
306
Poor
Gamut % DCI/P3 (CIE 1976)
81.5
Poor
Avg. saturations error
7.4
Poor
Avg. color checker error
4
Average
(cnet.com, https://goo.gl/16nRsM)
Comments
comments