Let's not beat around the bush: the Sony MDR-1000X are an exceptional pair of wireless noise-cancelling headphones. So successful in fact that Sony is exporting some of that noise-cancelling mastery and expanding the family to a range of 1000X devices.
There's a slight change in naming convention that you'll notice, with Sony dropping the MDR for WI instead on this model. The "I" here is for "in ear". (Sony says that it has run out of combinations of numbers and letters in the MDR series, hence the change.)
Anyway, the WI-1000X lean heavily on that 1000X reputation, but offer a complete change in form factor to a wireless neckband style with in-ear buds. We got the chance to put these Bluetooth headphones through their paces at the launch at IFA 2017, and the results are pretty impressive.
Sony WI-1000X preview: Design
Neckband style design
Premium materials
Bluetooth connectivity
The Sony WI-1000X adopt the neckband design, seeing a band that you wear around your neck with the ear buds connected. It's a design that comes with a couple of advantages: the neckband can house the technical gubbins, like the battery, connections, sensors and everything else leaving lightweight buds.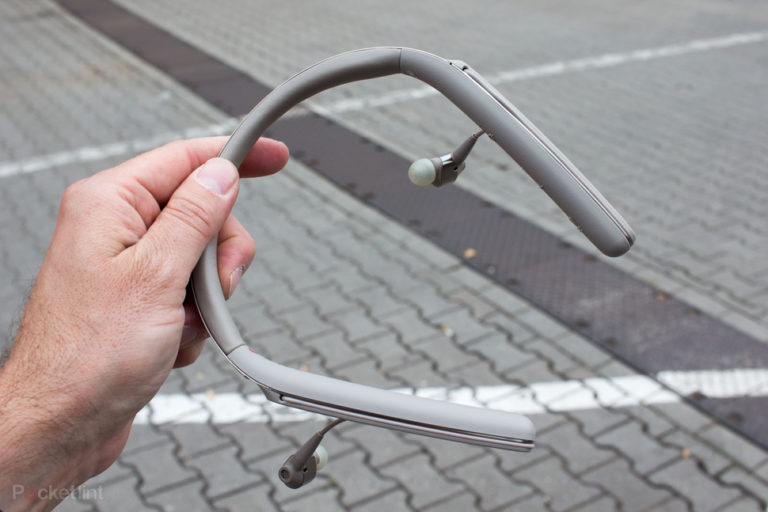 While there are now plenty of wireless headphones that now have a lighter design, this form, like the LG Tone, is still favoured by some because it adds substance to your headphones without adding the greater bulk of a set of on or over-ear headphones.
The WI-1000X are a premium set of headphones, however, and Sony has chosen materials that lend an appropriate feeling to things. There's minimal use of hard plastics, for example, while the rear of the band is topped with metal and padded inside. While they aren't the most minimal, they feel well made on first impression.
There are controls on the arms of the neckband with pretty conventional play/pause and volume on the left and the noise cancellation mode control on the right. Now pay attention, because it's the noise cancellation that we're all here for.
Sony WI-1000X preview: Advanced noise cancellation
Adaptive noise cancellation
Atmospheric sensor for adjustment
Ambient and voice settings
With the original MDR-1000X going down a storm, it's the noise-cancellation panache that Sony has exported into these new headphones. Like those original 'phones, this expanding family offers active noise cancellation, with various levels of ambient noise control and the ability to let through voice, with a range of settings to let you select exactly how much of the outside world you want, or don't want, to hear.
This is where things are moving on a step from the 2016 original model, as the WI-1000X enhance these skills, with the addition of, firstly, a barometric pressure sensor and secondly, an app.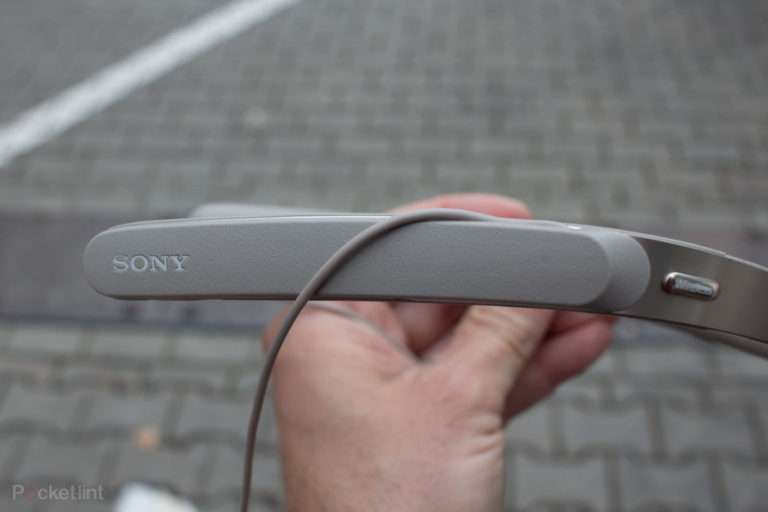 Starting with the new sensor – a world's first in headphones and also found on the new WH-1000XM2 – this pressure sensor is designed to detect the sort of changes in atmospheric pressure that you'd experience when you get in a plane. The information it provides allows the headphones to change the way that both the microphones and the drivers operate.
The science here is that both of these elements behave differently as the pressure changes, so the sound they produce and the noise cancellation they apply needs to be adapted to continue to produce the best results. Essentially, you now have a more dynamic noise-cancellation system, that can better adapt.
Moving on to the second element, Sony has debuted a new app called Headphones Connect which is designed to offer something the company is calling "smart listening". It's marketing sure, but what the app really offers is a range of controls that you didn't get before. In the original MDR-1000X, you pressed the buttons and moved through the modes, with the ability to tune the headphones to your ears and the environment for the optimal cancellation. Now the app will let you make changes smartly, based on what you're doing.
Because the app is on your phone (Android or iOS supported) and your phone is basically the smartest thing in the world, it can use the motion sensors in your phone to determine what you're doing. Once it knows what you're doing, the app can tell the headphones to change the mode, rather than you having to do it manually by pressing the buttons (which you can still do if you prefer).
So, for example, when you're sitting at home, you might want complete cancellation of all noise, so you can just focus on your music, but when you stand up and walk out the front door on your way to work, you might want some ambient noise to be let through so you're a little more aware of your environment, so you don't step out in front of a car, or so you can hear that cyclist behind you ringing a bell.
When you're sitting at your desk at work, you might want more voice to be allowed through, so that if someone comes up and starts talking to you about important business, then you don't just ignore them and keep bopping away to a bit of Bieber.
Automatic mode switching is one of the new features that these headphones offer, but there's a lot more going on under the skin. The app allows you to customise these conditions, so you can find levels that suit you and you'll also get equaliser controls so you can change the way your music sounds. Exactly how this will interplay with any other equaliser you might have on your phone, we're not sure at the moment.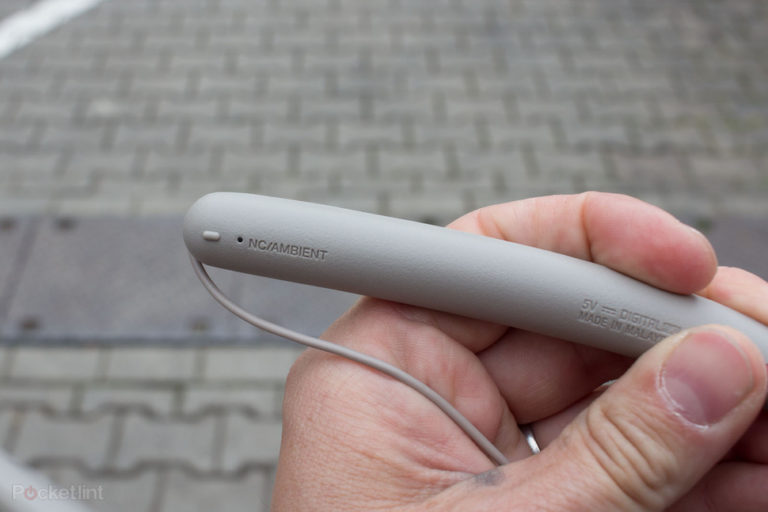 Of course you don't have to have it automatically detect what you're doing and change. If you always want a particular condition, you can tweak the level of ambient sound and whether voice comes through to find the perfect balance for you. Equally, you can customise each of the different modes to your preference.
You can also manually force the atmospheric pressure detection to perfectly adapt the performance of the headphones for the condition they are in.
Sony WI-1000X preview: Performance and early impressions
Choice of buds for perfect fit
Great Hi-Res sound quality
Noise cancelling really works
Sony isn't pulling any punches with the WI-1000X, these are designed to be designed to be considered right up there alongside those excellent over-ear 1000X headphones. As such, not only do you have this full range of skills, but you also have support for Hi-Res audio.
We found the fit to be comfortable, but the real point here is going to be about preference: for those who don't want over-ear headphones, you now have a set that offer the same features. The important thing is going to be fit, with a selection of different-sized buds coming in the pack.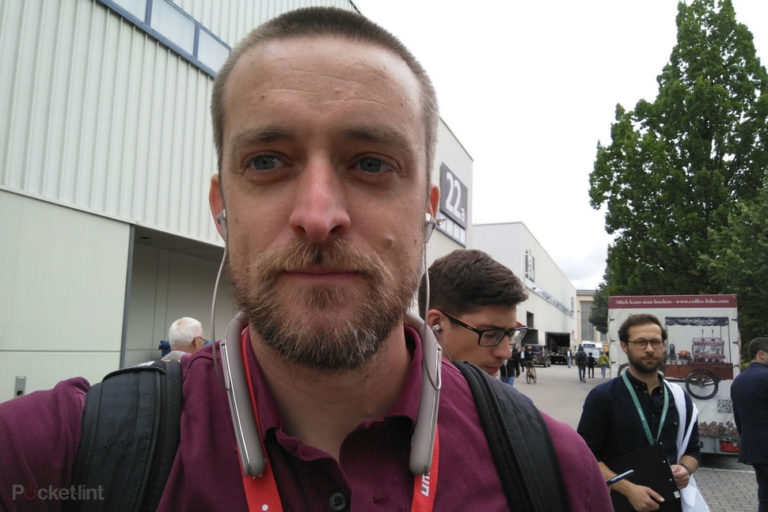 Getting the right buds will enable the best fit and the best performance when it comes to physically blocking out noise and ensuring they are in the right position to provide the best quality sound output. In that sense, the WI-1000X are likely to be more prone to variation in performance than the WH-1000XM2, just down to the way that they fit.
There are two mics on the WI-1000X, one for internal and one for external noise, so that it can measure both and make the right adjustments for noise cancelling. There's also a "hybrid" driver, which if you hadn't guessed, means that it's split into two elements, a larger driver to ensure you have great bass and a smaller tweeter to handle the highs.
We tested the WI-1000X in simulated aircraft cabin noise and found the performance to be similar to the MDR-1000X with that ability to switch to an ambient mode to let a little more noise in. Importantly, these in-ear 1000X models also seem to be pretty good performers when it comes to music – although we only had three tracks to listen to.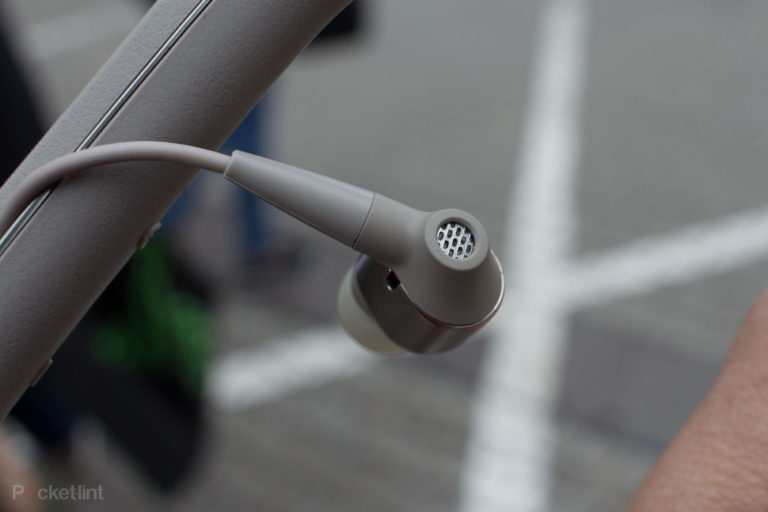 Stepping out of the demo room and into the halls of IFA 2017, we found that noise cancellation to be very effective, but also got a chance to see the automatic switching in action too. Changing the balance of settings depending on whether you're walking, running, sitting or on transport is an interesting evolution, but one we can't really assess from the time we spent with the headphones.
What we can say is that the noise-cancellation is very effective and the control you get through the app is interesting. The thing that really appeals is that you can manually select the level of ambient noise you want and you can choose to have voice or not coming through. That gives you real customisation control, which we can see being really useful to people to get the ideal setup for them.
The Sony WI-1000X are pretty expensive at £300 (available from September), but they do give you those noise cancelling skills we loved in the MDR-1000X in a different form factor. We'll update with a full review once we've spent some more time with these headphones.
(pocket-lint.com, https://goo.gl/4e7ZBo)
Comments
comments